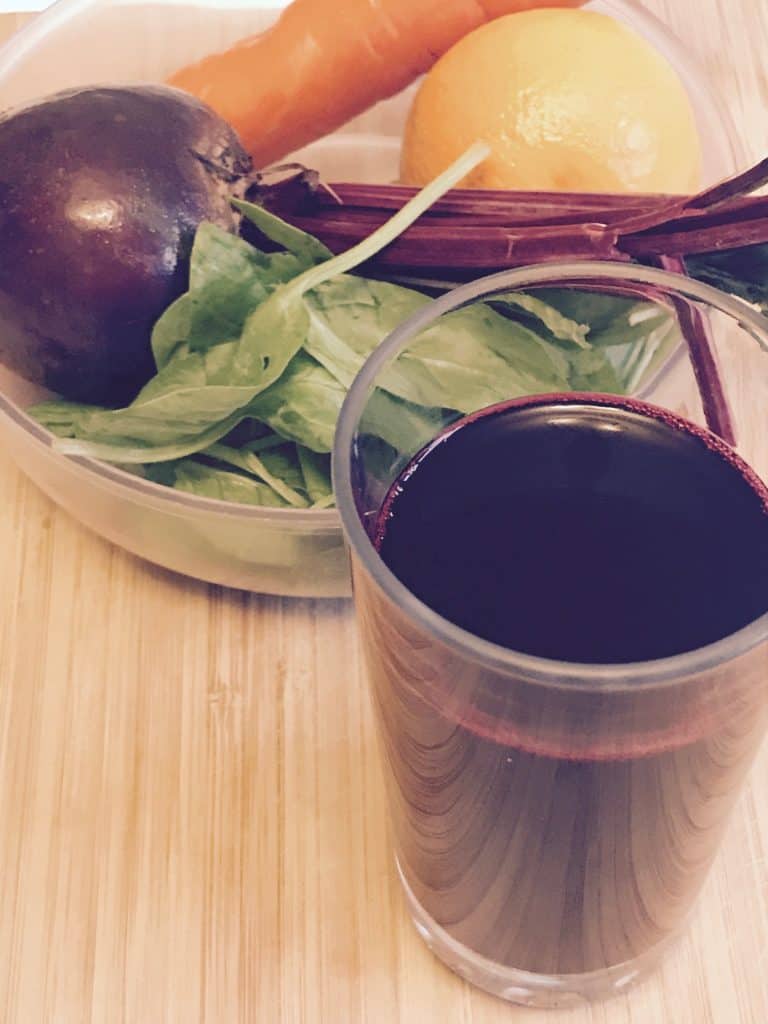 The beetroot turns this juice into a vibrant and tasty drink packed full of minerals and vitamins. Always use raw and fresh beetroot – check it is firm by giving it a gentle squeeze.
This juice is perfect for giving you a natural boost thanks to the folic acid content found in the beetroot, carrots and spinach. The orange provides an additional sweet taste that works as a perfect combination alongside the other ingredients.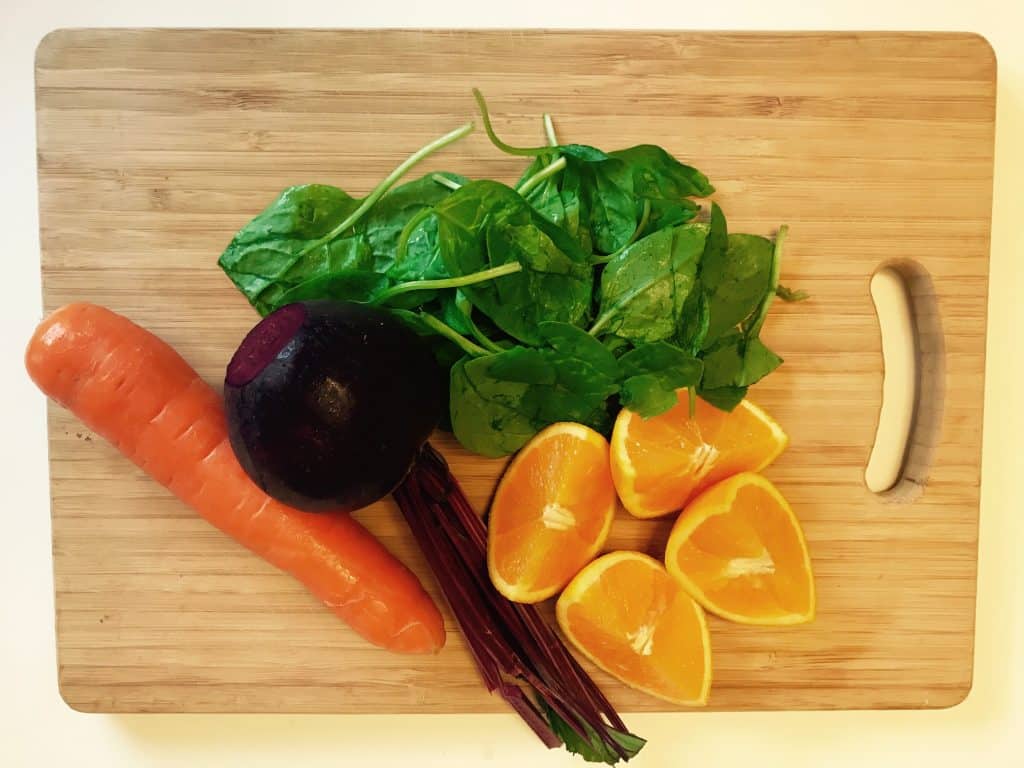 According to research from Exeter University, beetroot juice widens blood vessels to help to reduce blood pressure by allowing more blood to flow. This is also beneficial in enabling oxygen to circulate more readily, assisting in physical activities.