Coffee is one of the most popular beverages in the world. And now, thanks to bean to cup coffee machines, it's never been easier to make an excellent cup in the comfort of your kitchen.
There seems to be an endless range of different coffee machines to make every kind of coffee drink you can imagine!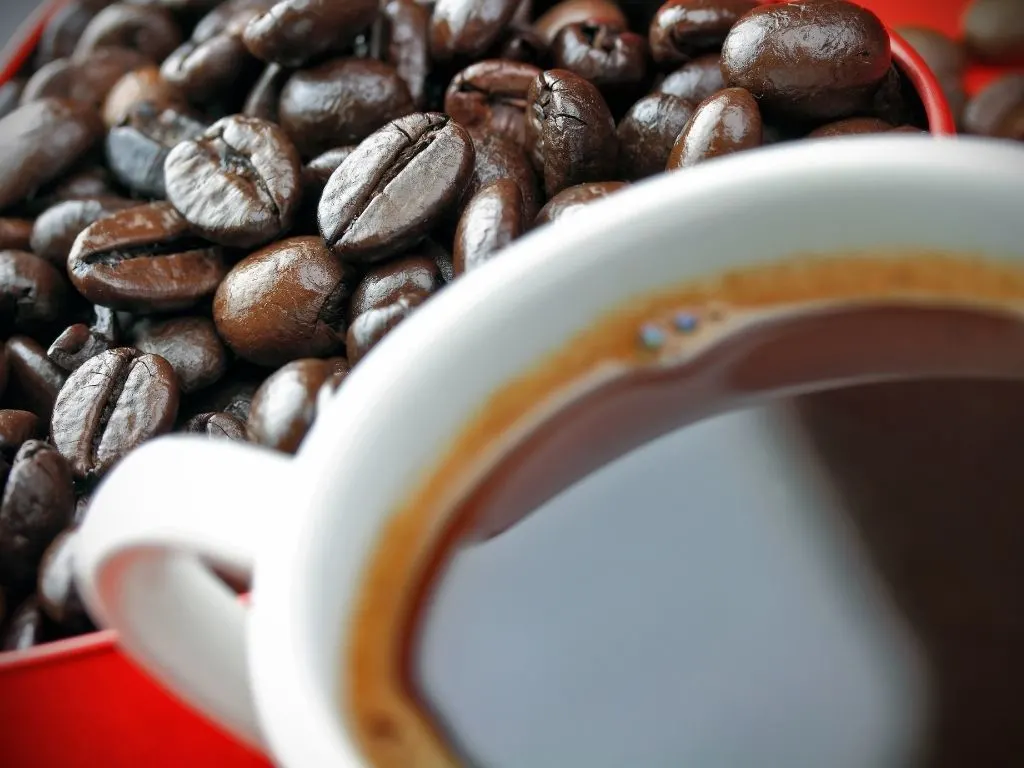 But if you like your coffee as fresh from the bean as you can, without the hassle of grinding the coffee beans yourself, a bean to cup coffee machine is likely the one for you.
We will look at some of the best models in the UK and how their features can help you make the best coffee every day.
If that sounds good, let's get started!
Best Bean To Cup Coffee Machine
In a hurry? These are our top 3 bean to cup coffee machines.
What Is A Bean To Cup Coffee Machine?
A bean to cup coffee machine is a type of coffee maker that grinds and brews fresh coffee beans. This saves you from having to measure, grind, and clean after brewing each pot of coffee. The best part? You can have your favourite flavour brewed just the way you like it every time!
Is It Worth Getting One?
If you love to drink coffee on most days and appreciate the superior taste from using freshly ground coffee beans, then a bean to cup will be a worthy investment. They aren't the cheapest coffee machine to buy, so consider how often you will use it.
Pros
The freshest coffee is available as beans are ground on demand.
Low effort as the machine takes care of most of the work.
Opportunity to try out lots of different types of coffee beans.
The higher-end bean to cup machines will have features such as customisable drinks settings and automatic milk frothers.
More environmentally friendly and possibly cheaper in the long run than using a coffee pod machine.
Cons
High price entry point than other coffee machines.
Some machines can be noisy.
Some can have a large countertop footprint.
Some can be an effort to clean and maintain.
What Features Should I Look Out For?
Bean to cup coffee machines vary quite a bit with what they can and cannot do. Below are some of the features to consider when researching the best one to buy;
Capacity
They come in differing water capacities, the most common offering between 1 litre and up to 2 litres.
Coffee Type
Some bean to cup machines can use either coffee beans or ground coffee, giving you the option to choose which type to use.
Adjustable Grind Settings
The ability to change the grind levels of the beans is essential for making different drinks. Some coffee drinks require coarser or finer grinds than others.
Milk Frother
If you want to make coffee drinks heavier on the milk content, such as lattes and cappuccinos, look for machines with milk frothers included.
Pre-Sets and One Touch Programs
Some machines will have built-in coffee programs, meaning that you can make your preferred coffee drink at the touch of a button.
Cleaning and Maintenance
Most high rated coffee machines are easy to clean, with some having built-in cleaning functions. Double-check how often you will need to maintain the machine with descaling solutions.
How Much Can I Expect To Pay?
Prices vary substantially, with the cheapest machines costing around £250, going up to over £1,500 for premium, feature-rich bean to cup coffee machines.
Where Can I Buy Coffee Beans From?
Coffee beans can be bought in a variety of places.
There are multiple options for buying online, either directly from a coffee store, many who offer a coffee subscription service, or somewhere like Amazon.
Most supermarkets sell coffee beans, but you are more likely to get a wider variety at independent coffee shops and local roasters.
Local roasters and coffee subscription services will offer the best and freshest beans.
What Are The Best Coffee Beans?
There are different types of coffee beans, with Arabica and Robusta being the most common variety.
Your preferred coffee bean will come down to both personal tastes as well as the type of coffee drink you are making.
Dark roasted beans produce a deep and bold flavour, while lightly roasted beans produce a more delicate and smoother taste with hints of sweetness.
As well as the roasting process, the taste of each type of coffee bean will also vary depending on where they were grown.