Courgettes, known as zucchinis in America, are a popular summer vegetable that is enjoyed by many.
Courgettes are best known for appearing in ratatouille, a flavourful stew that originates from Nice, France. They also appear in other dishes such as lasagna, roasted Mediterranean vegetables, as well as soups, salads and eaten raw.
As a pasta substitute, courgettes are becoming more popular, with courgette spaghetti (courgetti) being a rising option on many dinner tables.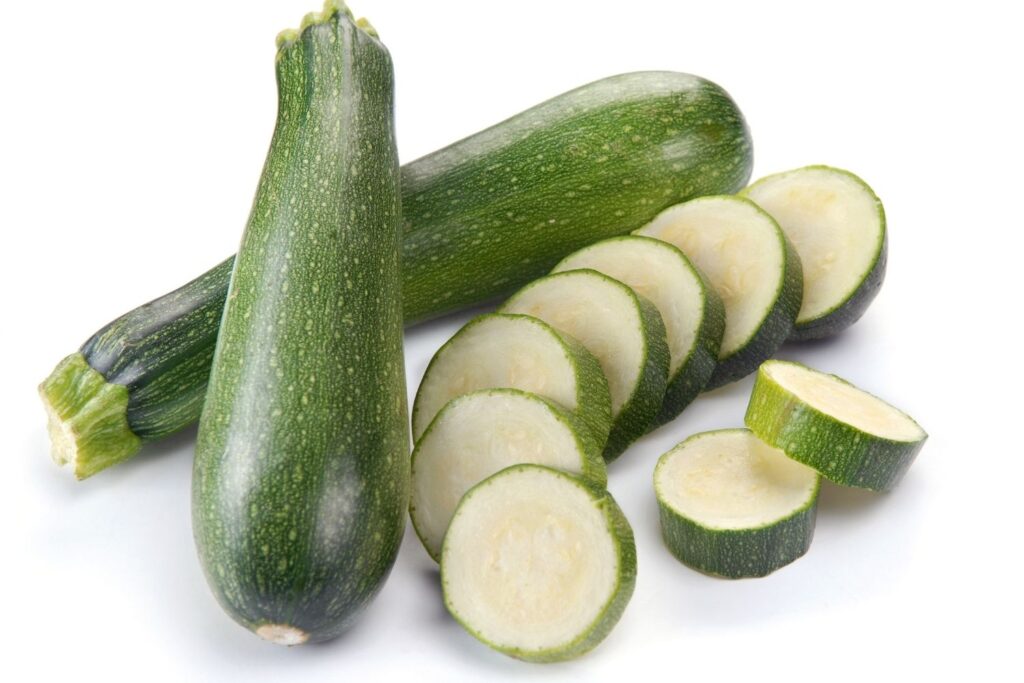 What Are Courgettes?
Courgettes come from the squash family, a type of cucurbit – as are cucumbers, squash and melon.
Courgettes typically have dark green skin, but different colours are growing in popularity, in particular yellow varieties.
When you cut into a courgette the flesh is firm and the seeds are tiny.
Courgettes typically measure around 9 inches long, but a smaller or larger size isn't out of the ordinary.
How To Prepare Courgette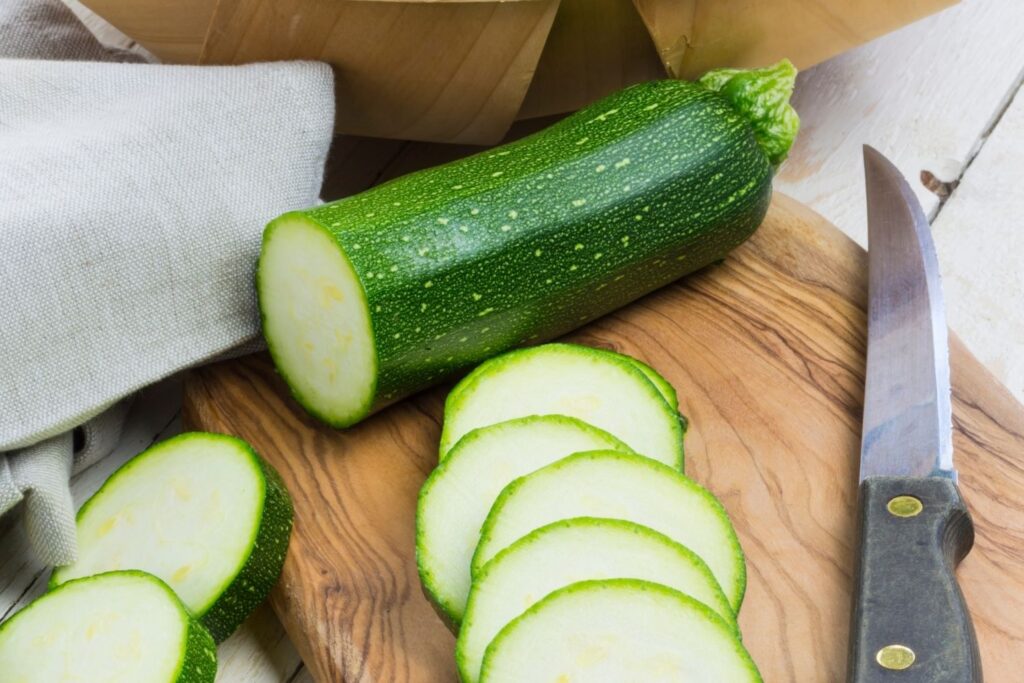 There is no need to peel the skin from a courgette, simply chop the ends off and prepare according to the recipe you are making.
Courgettes can be sliced into chunks, sliced thinly, or if you are making courgetti, a spiralizer or Julienne style peeler is needed.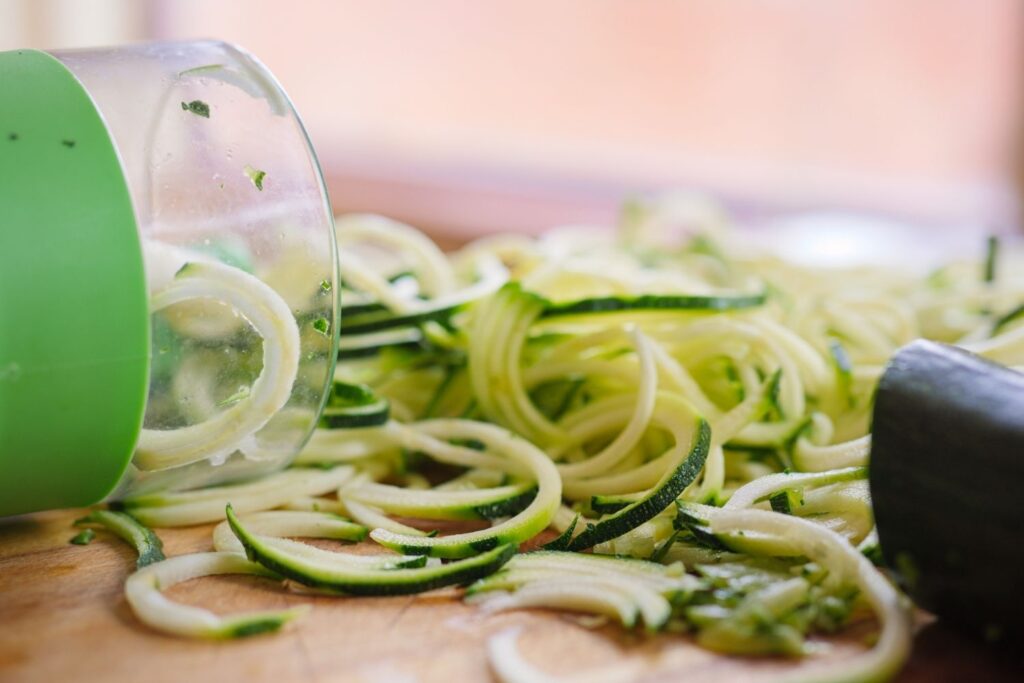 Courgettes can be eaten raw, grilled, baked, fried, steamed or boiled, although boiling courgettes can sometimes turn them mushy and unappealing.
How To Cook Courgettes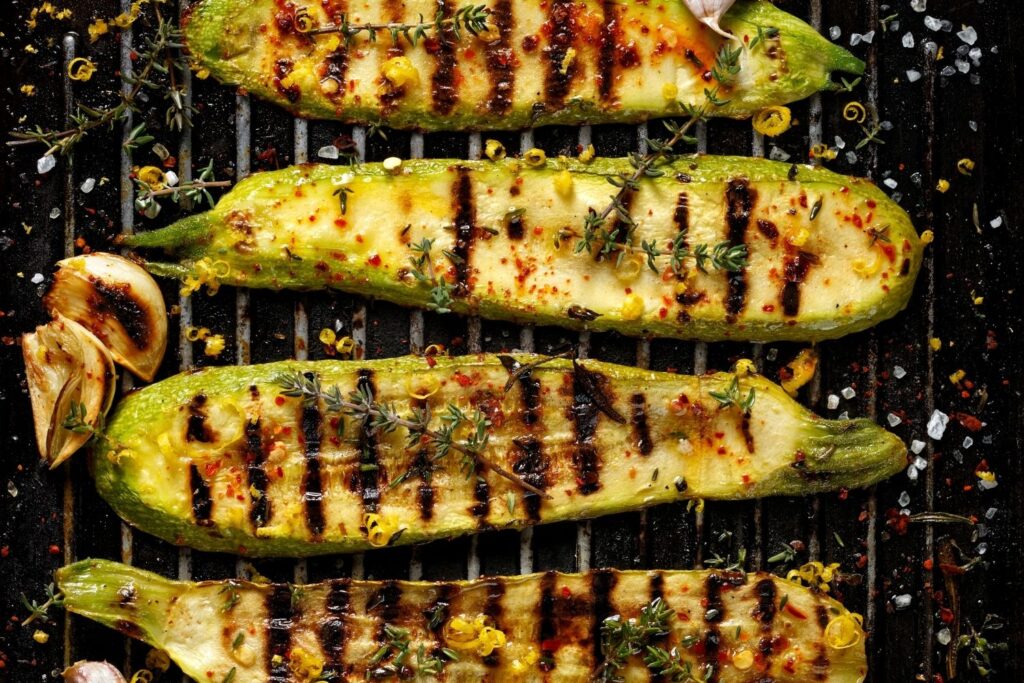 Baked Courgettes – season sliced courgettes and cook in an oven for 20 to 25 minutes.
Fried Courgettes – season thinly sliced courgettes and fry in a little oil in a hot frying pan. Fry them for about 5 minutes on each side.
Grilled Courgettes – slice in half lengthways, season and grill for 3 minutes on each side. Courgettes also taste great when grilled on the BBQ.
Steaming Courgettes – place sliced courgettes in a steamer basket over a saucepan of boiling water. Cover and steam for about 5 minutes, they should be tender when they are ready.
How To Store Courgettes
Courgettes are best stored in a fridge. If they are stored whole (uncut) they should last for about 5 to 7 days, but this will depend on when they were picked. If they have already been sliced, put them in an airtight container and use them within 3 days.
Can You Freeze Courgettes?
Courgettes can be frozen but it is best if they are blanched or cooked first. If they are frozen in their raw state the texture will be soggy when thawed.
Slice and blanch the courgettes and then lay them out on a baking tray. Freeze for 1 hour, then pack into bags or containers for storing in the freezer.
When Are Courgettes In Season?
Courgettes are typically available all year round, however, they are more plentiful in the summer months.
They grow very easily and quickly, making them a good choice for those with limited space or gardening experience.
Growing Courgettes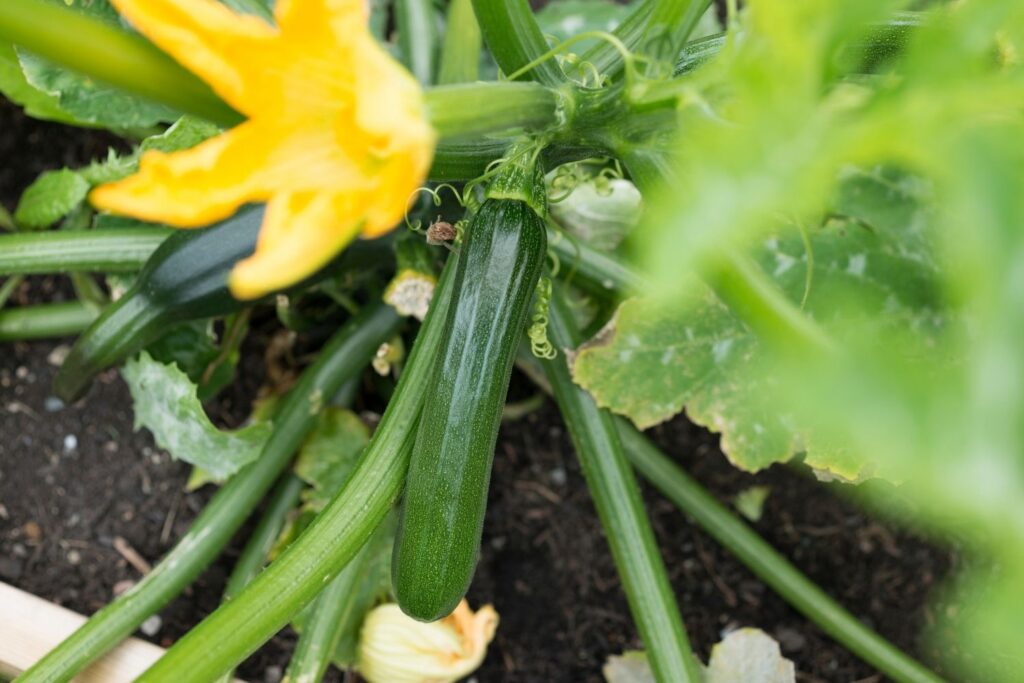 Courgette seeds should be sown in April or May inside, or, during late May or early June outside. Courgettes take approximately 40 to 50 days to grow and should be ready to harvest from July to October.
Courgettes generally need full sun and well-drained soil and are easy to grow from seed.
Courgette Recipes
Courgette Soup
Courgette Fries