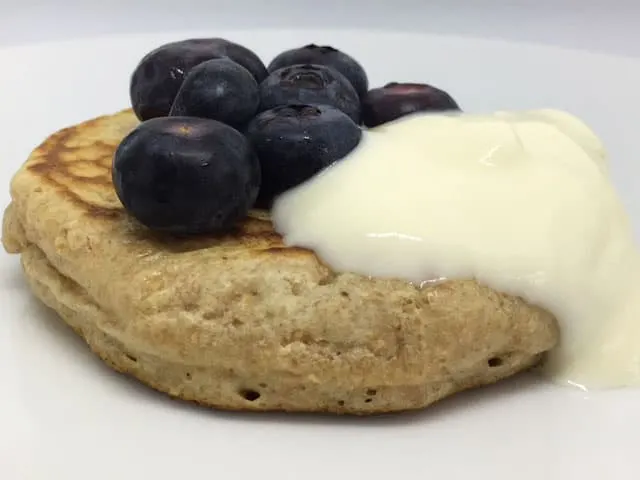 With pancake day just around the corner I've been busy testing out lots of different recipes on my pancake maker. I love how versatile this appliance is, I've been experimenting with lots of different creations including tortilla wraps, omelettes, chapattis and of course yummy pancakes!
But back to this recipe, drop pancakes. So, what exactly are drop pancakes? Essentially they are the same as drop scones or scotch pancakes. They are also similar to American Pancakes. They can be made with any flour you have a preference for, or have handy. In this recipe I used self-raising wholemeal flour but I have made them with normal flour and spelt flour (add 1 tsp of baking powder if you aren't using self raising).
They tend to be smaller and thicker than normal pancakes or crepes, but still taste equally delicious! Drop pancakes are perfect for breakfast as well as for an afternoon snack. They are ideal for freezing and heating up again.
Choose your topping according to your own taste buds! For this recipe I went with blueberries and a little natural yoghurt.
Although I made this on my pancake maker it can of course be made quite easily in a frying pan.
You might also like: How To Make Pancakes