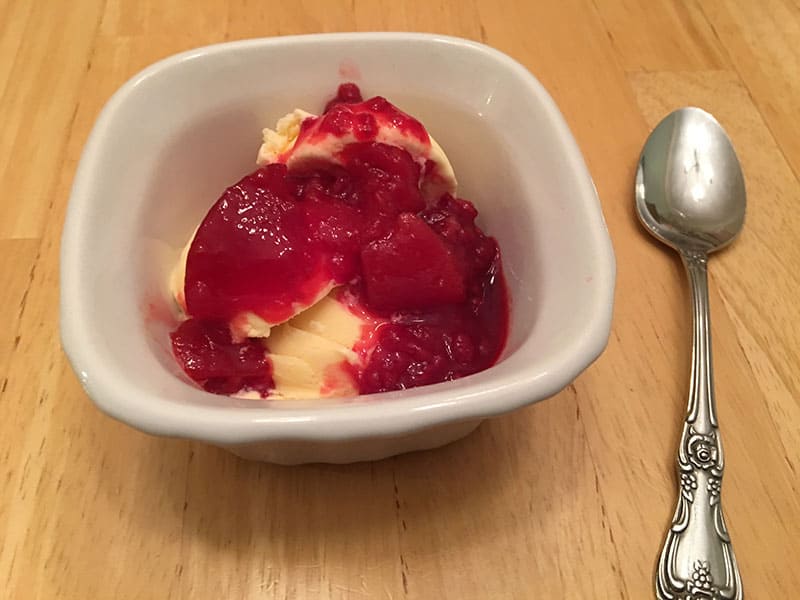 If you've got some vanilla ice cream, custard, or even a yellow or vanilla cake that you want to add a little decadence to, then look no further than this easy peach melba recipe. I made this in my Instant Pot, but you can make it in any electric pressure cooker.
What I love about this recipe is that it is quick and easy – it uses frozen fruit instead of fresh. Of course, if peaches and raspberries are in-season, then you can certain use fresh ones.
If you save this dessert for a dinner party or other get together, it is certain to 'wow' all in attendance.