There are many different types of coffee machines that you can buy to make the perfect coffee at home.
A popular choice is filtered coffee; in this guide, we look at the best filter coffee machines on the market in 2021.
These machines come in a variety of styles and prices, so you're sure to find something that meets your needs.
The Best Filter Coffee Machine
Best Budget Buy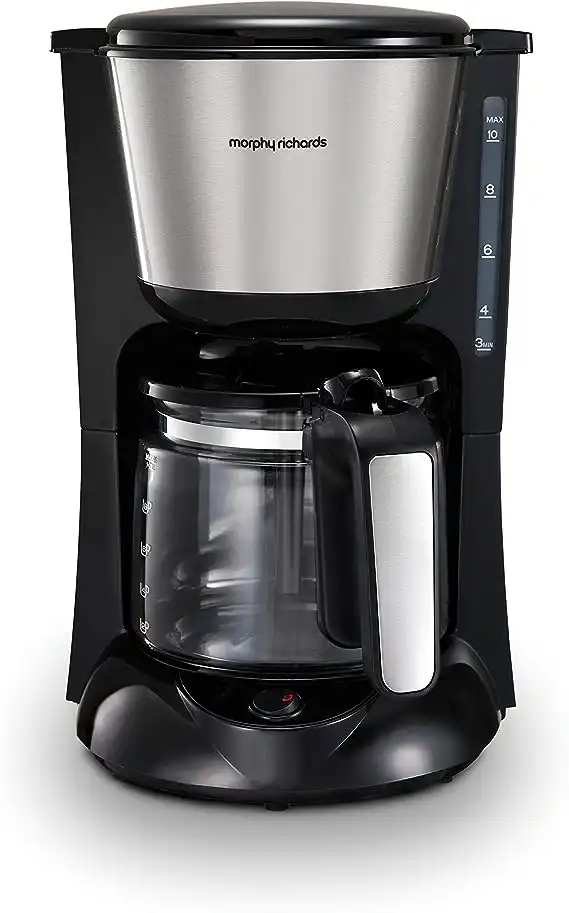 Morphy Richards 162501 Equip Filter Coffee Machine
Pour over technology for fuller flavour
Permanent filter
Heat resistant glass carafe and hot plate to keep coffee warm
Aroma blender to circulate the coffee
1.2L capacity for up to 10 cups of coffee
We earn a commission if you click this link and make a purchase at no additional cost to you.
12/09/2023 11:22 am GMT
What is a Filter Coffee Machine?
A filter coffee machine is a type of drip coffee maker that uses paper filters to separate the coffee grains from the brewed coffee. The hot water drips onto the ground beans, which are in a container below. Once enough water has passed through, it flows into a pot or carafe below.
Filtered coffee machines make relatively quick coffees and produce similar results to a French Press (Cafetiere). Filtered coffees tend to be quite strong, but this can depend on the type of ground coffee beans you use.
Filter Coffee Machine Features
Although each model will vary, most will include these standard features;
Capacity – machines vary in how much filtered coffee they can produce. The smallest models can cater for as little as 1 cup of filtered coffee, perfect for those on the go, or taking into the office. At the other end of the spectrum are machines that can make up to 1.8 litres of coffee, better suited for larger households, offices, or those that like more than one cup of coffee!
Filters – some machines will have reusable permanent filters, whereas others will use paper one time use filters. Permanent filters will be made from metal or a cloth material that will require maintenance and cleaning.
Pre Programming – if you want to wake up to a freshly brewed coffee make sure you get a machine that allows you to prepare it the night before, and set the timer so that it is ready for when you wake up.
Keep Warm – for those that often drink more than one cup of coffee you might want to consider a machine that has a hot plate or thermos jug to keep it warmer for longer.
Price – like most kitchen appliances, filter coffee machines have a varied price range. Expect to pay anywhere between £20 for a basic model, all the way up to £300 and above for a more sturdy, stylish machine.
What Coffee Do You Buy For A Filter Coffee Machine?
You can either buy coffee beans that have already been ground or buy the coffee beans and grind them yourself, either by hand or with a coffee grinder.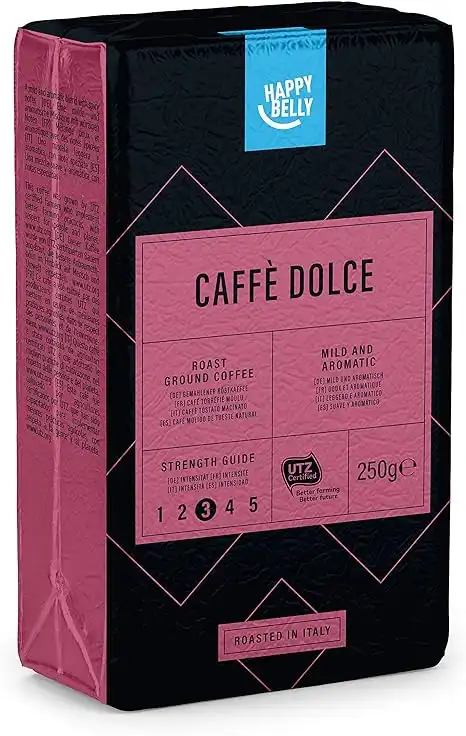 There are many different types of beans and roasts to choose from, but the most commonly used ones seem to be Arabica or French roasts. If you want something light and smooth, go with Arabica. If you like your coffee on the firmer side, then a French blend will give you that extra kick.