Coffee lovers around the world rejoice at the opportunity to enjoy a refreshing iced coffee at home! Iced coffee is the perfect summer time drink when you want to enjoy the delicious taste of coffee, without the heat.
Although you don't need any special equipment to make an iced coffee at home, a little forward planning is needed.
Related: Types of Coffee Drinks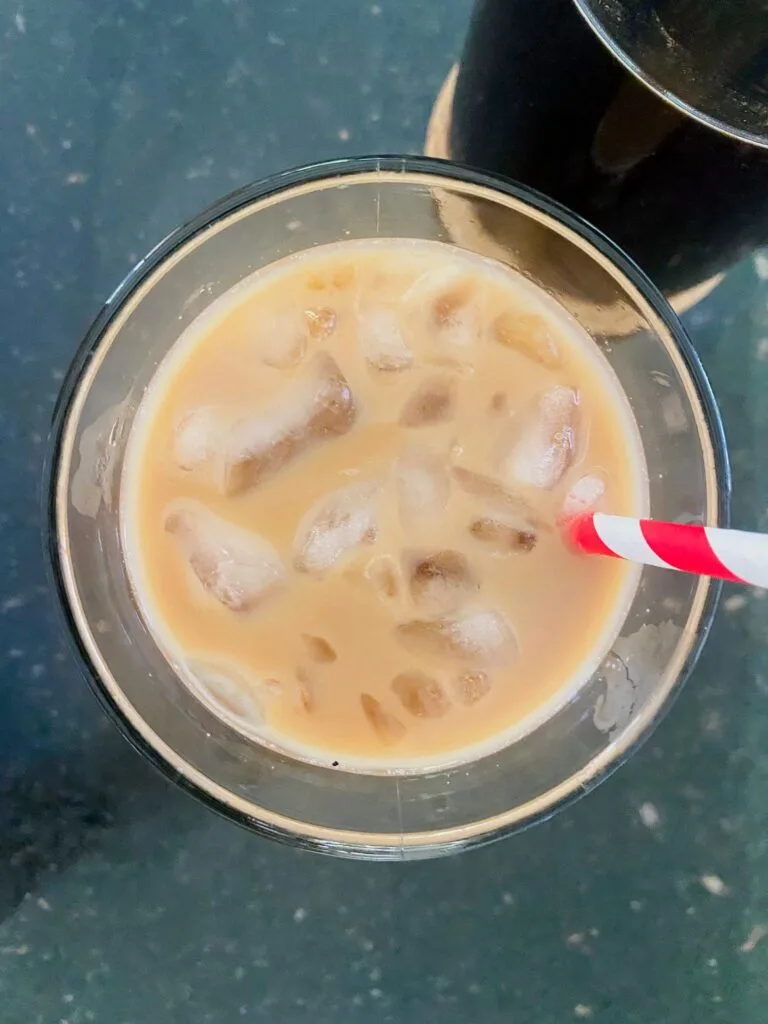 How To Make Iced Coffee
You will be making the coffee in the same way that you usually would, but you need to make it ahead of time to leave it time to cool down.
What Is The Best Coffee For Iced Coffee?
You can make iced coffee with any type of coffee, so go with your preferred method. You can use instant coffee or fresh coffee made in a filter coffee machine, or any type of coffee machine – you just need to allow the time for it to cool down to room temperature.
For iced coffee I tend to use either instant coffee or cooled down coffee from my cafetiere.
How To Make Iced Coffee With Instant Coffee
Grab your favourite brand of instant coffee and make up about 200-250ml worth of black coffee.
How many teaspoons you add will depend on how strong you like the taste of coffee. Remember you will be adding milk/cream and some ice cubes so this will further dilute the coffee flavour.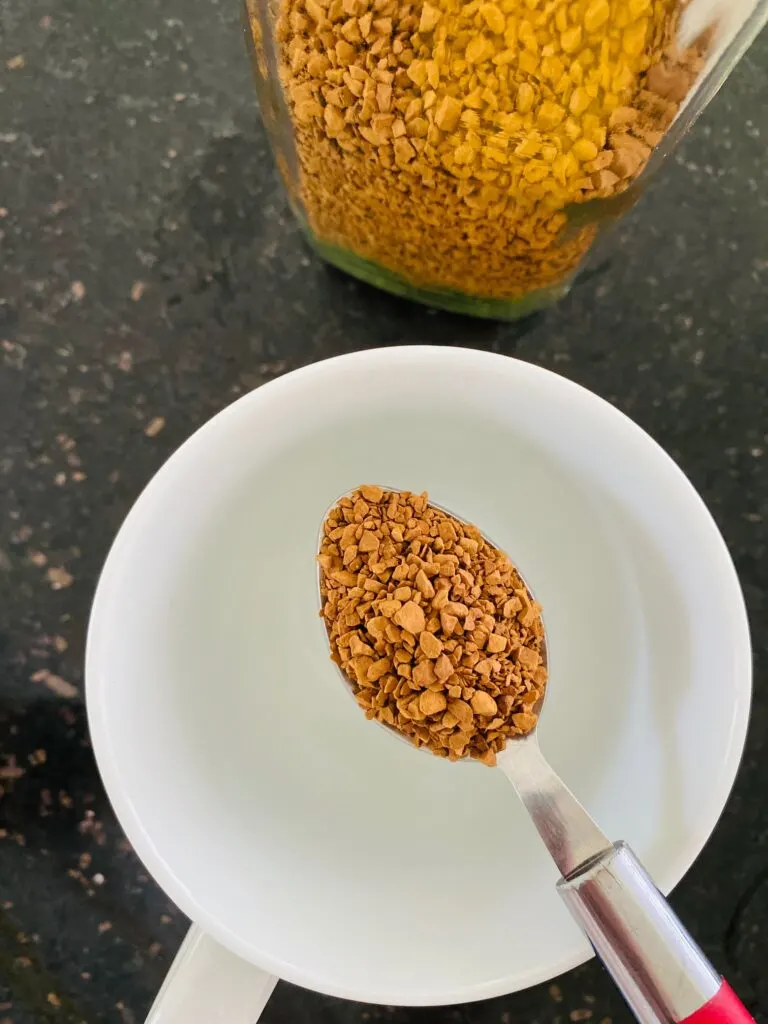 Of course you can also leave out the milk or cream and just make a black iced coffee!
If you like your iced coffee sweet now is the time to add and sugar or syrup so that it can dissolve in the hot drink. Either use your normal sugar, a coffee syrup or you can use some maple syrup.
Top Tip – You can also make coffee ice cubes ahead of time to add to the iced coffee, this will prevent it from becoming too watered down and diluted.
Leave the coffee to cool down to room temperature.
Whilst the coffee is cooling down place a empty tall glass in the fridge or freezer to chill it.
Once the coffee has cooled down to room temperature, stir in 50ml of cold milk, or 2 to 3 tablespoons of cream. You can use any type of milk including dairy-free options such as almond and coconut milk.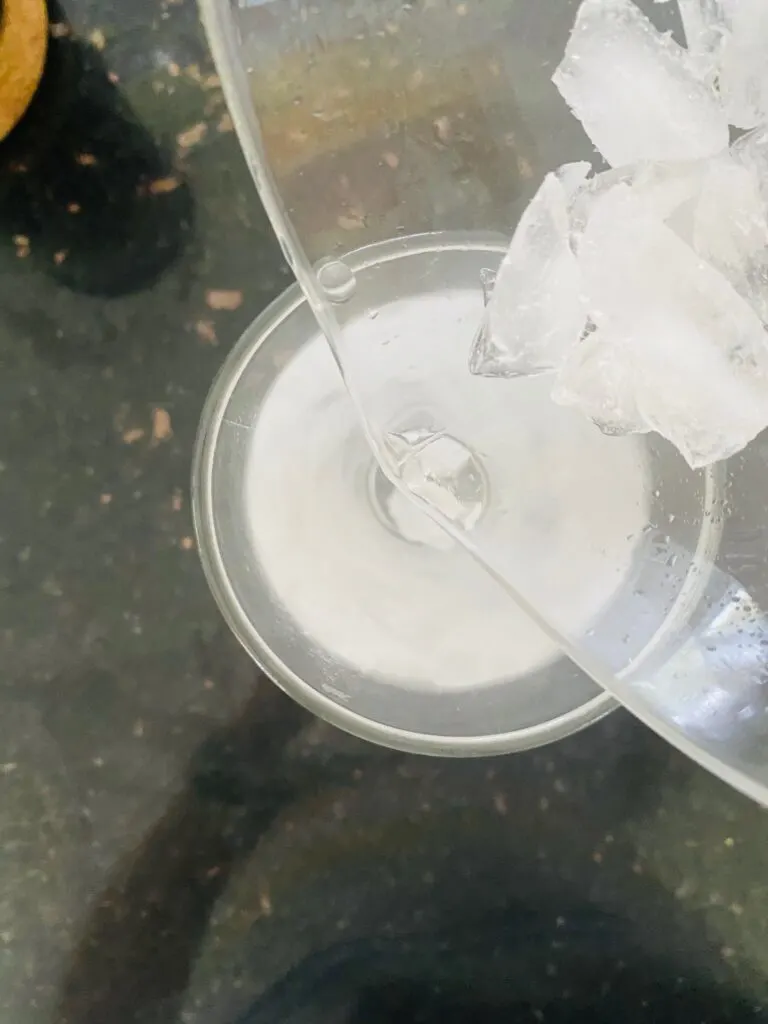 Remove the glass from the fridge or freezer and add some ice cubes to it before pouring the coffee mixture in.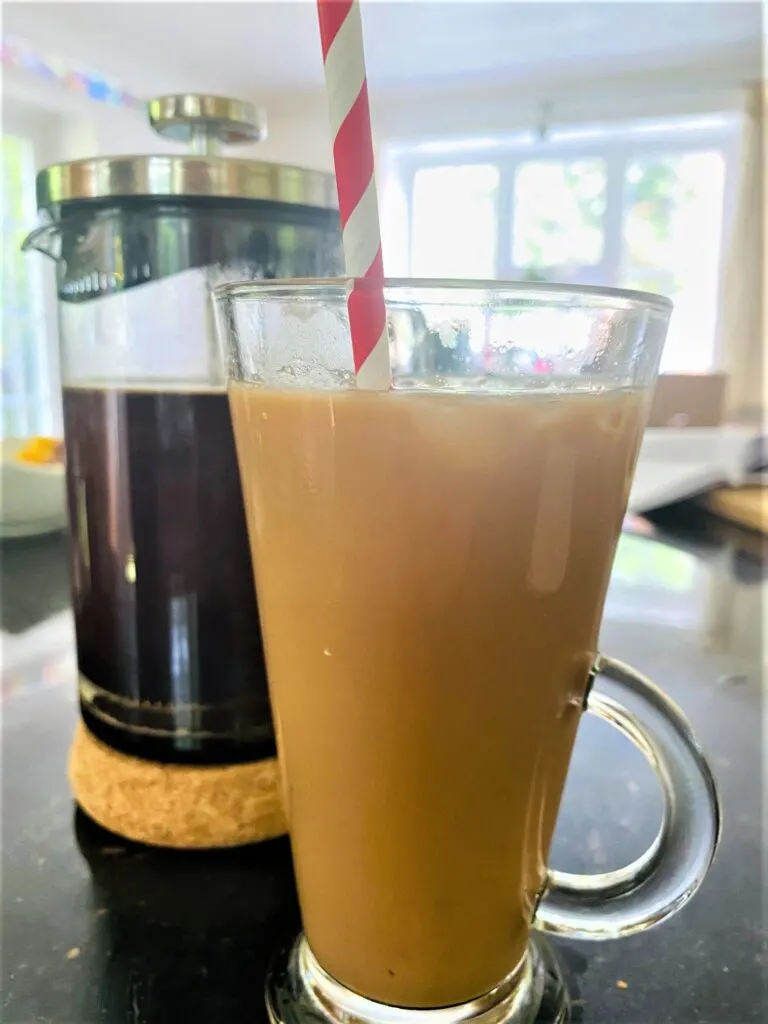 How To Make Iced Coffee In A Blender
Making iced coffee in a blender follows the same process but instead of adding the ice cubes and milk (or cream) to the chilled glass, you add everything to the blender.
Any high powered blender will crush the ice and together with the milk and cream produce a super iced, smooth and creamy iced coffee.
When I used the the frozen drink setting on the Ninja blender I ended up with a drink that more resembled a frappé (essentially a coffee slushie!) but it tasted great so no complaints 🙂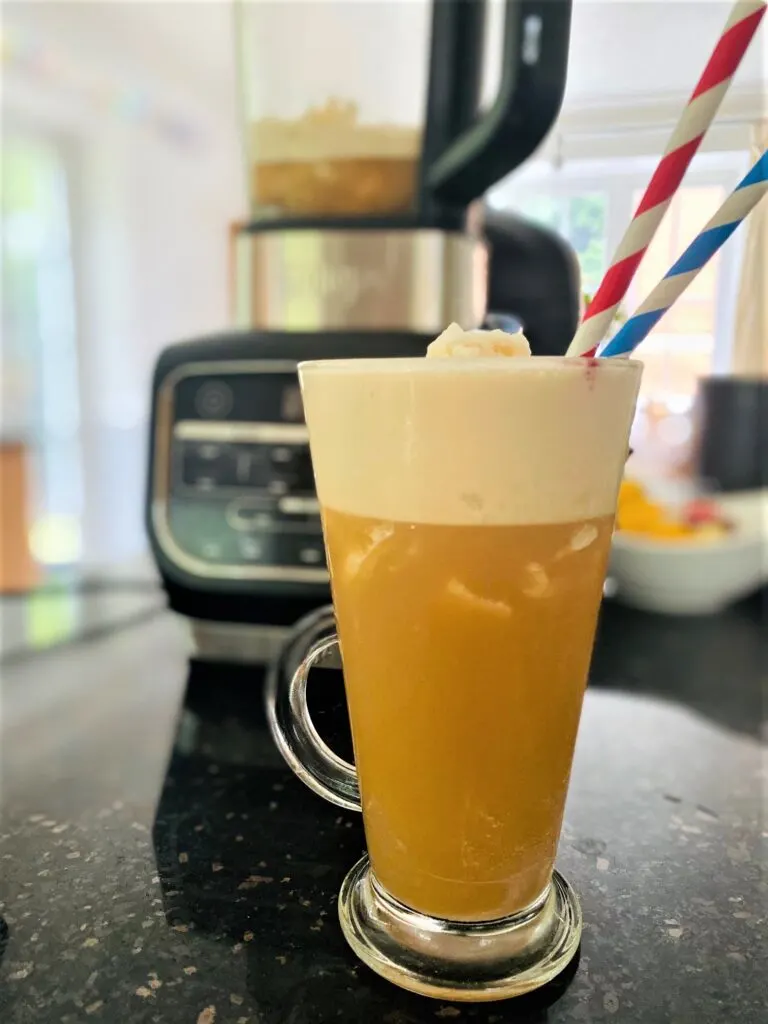 What's your favourite summer drink? Let me know in the comments if you end up making this iced coffee drink at home!