There are many different ways to make ice cream, but for me, an ice cream based on custard is the ultimate! Today I'm going to walk you through the steps I take to make a basic ice cream mixture which you can then go on and add your favourite flavours and tastes to.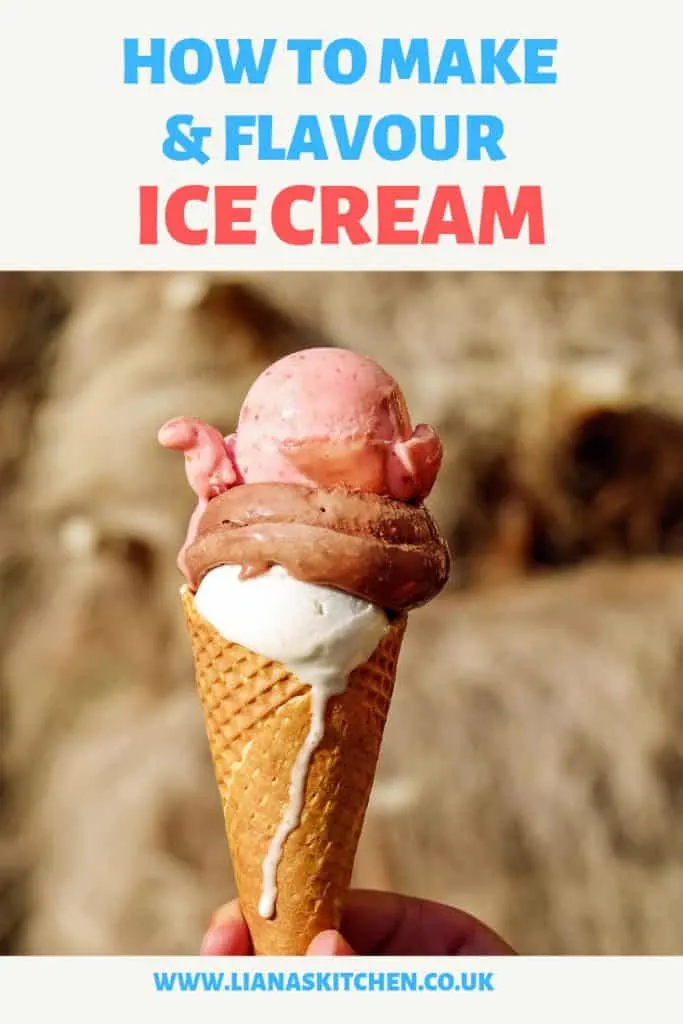 How To Make A Basic Ice Cream Mixture
Ingredients
3 egg yolks (keep the egg whites and turn them into meringue!)
3tbsp sugar
1 pint single cream
Beat the eggs yolks and sugar together in a bowl.
In a pan, heat the cream until it reaches boiling point.
Pour the cream in with the beaten egg yolks and stir together.
Rinse out the pan the cream was in and add the combined egg yolks and cream.
Cook on a very low heat, don't allow the mixture to boil or the eggs will begin to scramble! Gently stir it with a spatula.
Once the mixture has thickened you can switch off the heat and leave it to cool and chill in the fridge.
Decide which flavour you want your ice cream to be and stir in the mixture before churning.
You now have a custard base to add to your ice cream maker! If you don't have an ice cream maker you can freeze the mixture for around 1 hour and then take it out to stir (you can also put it in a food processor or blender for a really smooth finish), return it to the freezer for another hour and repeat the process until the ice cream is firm.
Flavours You Can Add To Your Ice Cream
Whether you grow your own fruit at home, visit a local farm, or buy from the supermarket you can have some fun making different ice cream flavours. Use about 300g and crush them into a puree to add to the above mix (step 7). You many need to put some fruits through a sieve to remove pips, gently boil them to soften them up, or run them through a food processor or blender.
Fruits – rhubarb, raspberries, strawberries, orange, lemon, lime, mango, banana, gooseberries, pears etc
Nuts – hazelnuts, almonds, cashew, brazil etc
Herbs & Spices – mint, cinnamon, lavender etc
Sweet – chocolate, caramel, salted caramel, chocolate chip etc
Ice Cream Toppings
You can compliment your ice cream with a wide range of toppings! Once your ice cream is churned and ready to serve you can add in what you want! Check the shelf life of what you use though and make sure it can freeze ok (assuming it will potentially last that long!)
Crushed up biscuits
Crumbled meringue
Chocolate chips or shavings
Marshmallows
Bits of honeycomb
Slices of fresh fruit