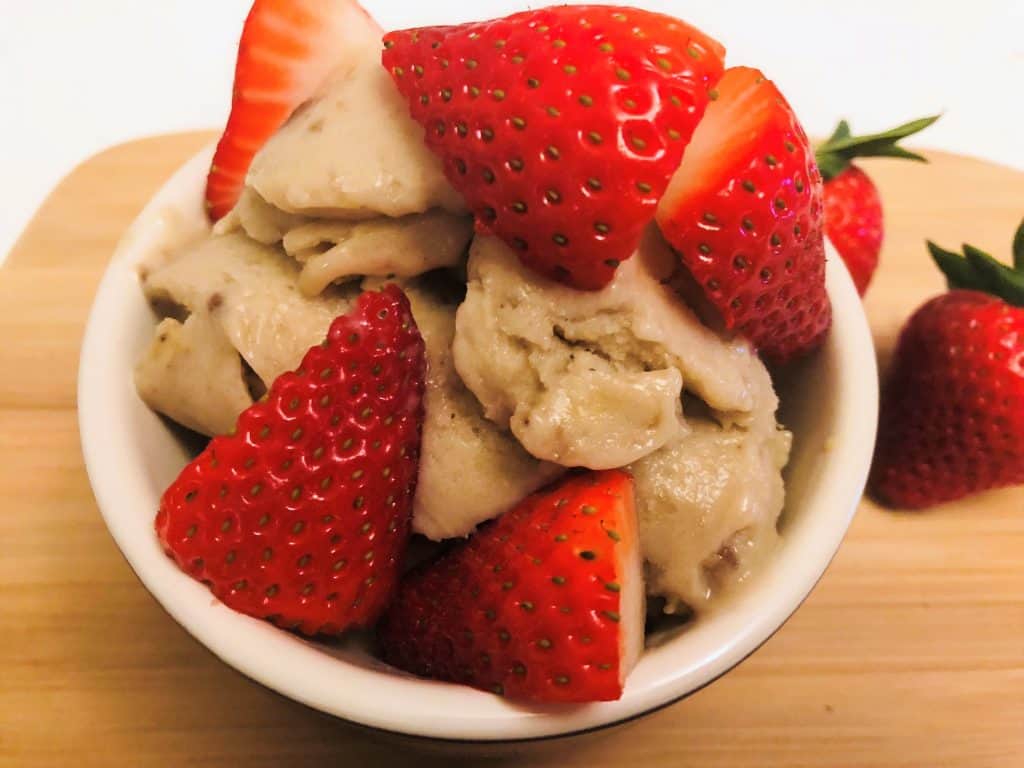 This is seriously the easiest (and likely healthiest!) ice cream I've ever made. Don't be fooled by it's simplicity – less in this case most certainly is more in the taste department.
The only ingredients you really need are ripe bananas. Yes. Just bananas. The ripe part is very important though – if they are not ripe enough it will really effect the taste – the riper the banana the sweeter the taste. Look for the bananas that have been hanging around the fruit bowl for a while, they'll be the ones with the brown freckly spots on them, begging to be peeled.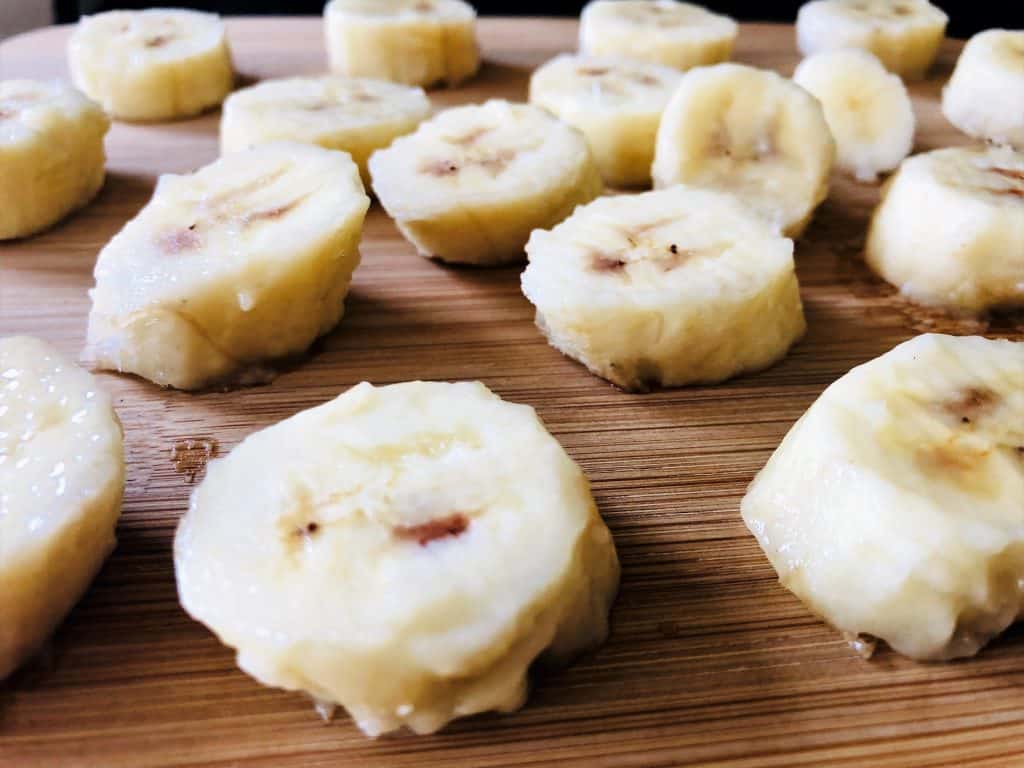 The great thing about this recipe is that you can make as much or as little as you wish, likely determined by how many ripe bananas you have.
All you need to do is peel your bananas and chop them up. Put them in a freezer bag and pop them in the freezer for at least 2 hours.
Take them out and put them in a blender. It will need to be a powerful blender, like a Nutri Ninja, Nutribullet or Blendtec.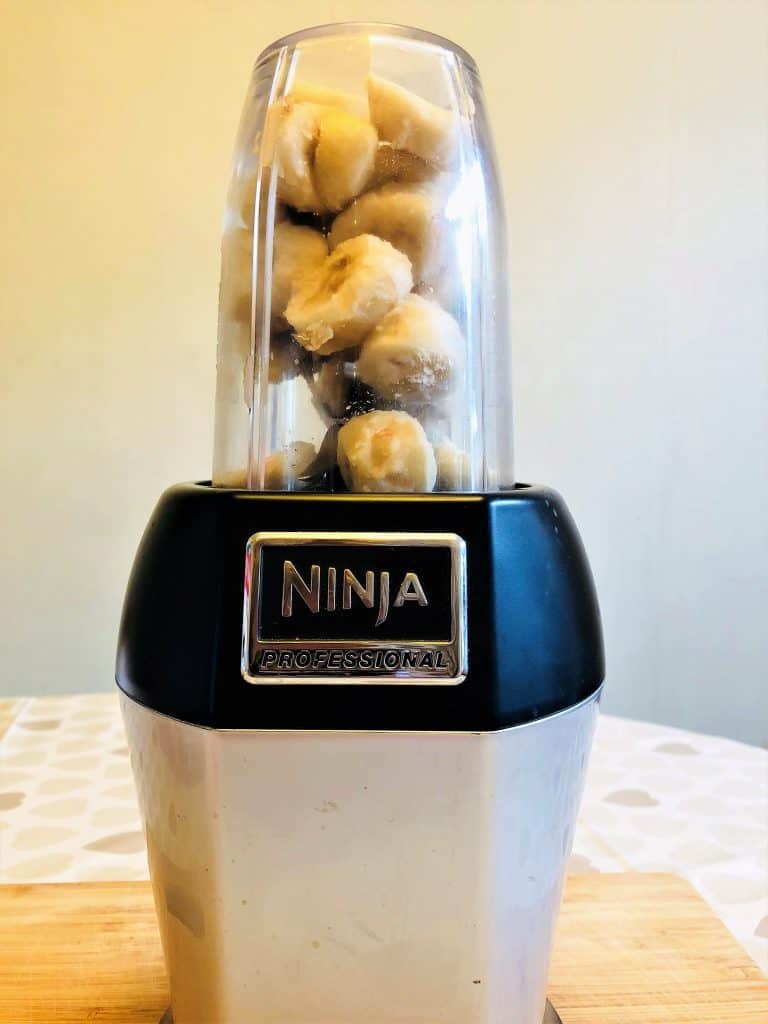 Blend the frozen chunks of banana. You might need to stop a few times to shake the bananas about and scrape them from the sides of the blender. If your blender is really struggling to make them smooth add a tiny bit of liquid, some milk is a good option. Only add a little though, enough to get it moving.
Once the bananas are fully blended you can either serve and eat immediately – it will be soft, but still taste really good, or put in the freezer for an hour or 2 to harden up. If you choose the latter it will be more like ice cream. It all depends on how long you are prepared to wait!
Serve with other fruits, a drizzle of maple syrup or a sprinkling of chopped nuts.