Are you looking to buy a pizza oven? You've come to the right place! If you love pizzas as much as we do you'll be excited to make your own in a pizza oven at home!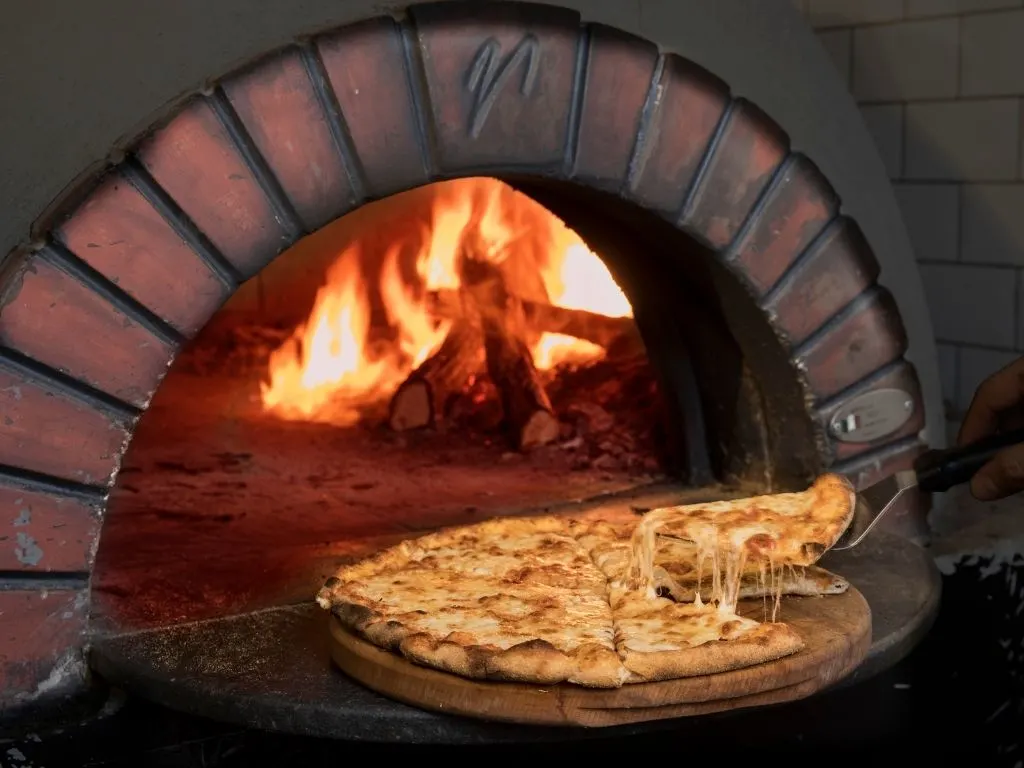 We cover everything you need to know to help you make an informed decision before buying a pizza oven; outdoor and indoor pizza ovens, gas and wood-fired ovens, as well as how to build a pizza oven (if you are so inclined!)
As well as pizza oven reviews, we also review and discuss all the pizza oven accessories and tips, including pizza stones, pizza cutters and of course the all important recipes for making pizza dough and pizza toppings – as well as all the other recipes you can make in a pizza oven.
Is A Pizza Oven Worth It?
You can still make delicious tasting pizzas in an oven, or even in an air fryer, but a pizza oven will have the ability to get to a much higher temperature, producing a pizza more like you are used to in your favourite pizzeria.
Whether a pizza oven is worth it will largely depend on how often you eat it! If you enjoy eating al fresco, or have an outdoor kitchen, a pizza oven is a welcome addition. And if you don't quite trust the great Britsh weather, there are indoor pizza oven options too.
How Much Is A Pizza Oven?
The cost of a pizza oven varies wildly according to the type of material, temperature, size and quality etc. For example, it is possible to buy a pizza oven to use in conjunction with a BBQ for as little as £50, all the way up to £4,000 to £5,000, for commercial pizza ovens.
For a high quality outdoor pizza oven for home use expect to pay about £300.
Types Of Pizza Ovens
There are many different brands of pizza ovens and models, as well as different types of ovens. They generally fall in to the following categories;
BBQ Pizza Oven – these tend to be the cheapest option. Usually, they are a basic metal box with a pizza stone inside that can be placed on top of a BBQ.
Portable Pizza Oven – as the name suggests they can be moved about. Portable pizza ovens can be wood-fired or gas-fired. These types of pizza ovens are the most popular and produce better results than BBQ pizza ovens.
Build Your Own Pizza Oven Kits – these are more permanent brick and cement ovens that can come as a kit, or customised to the specification you prefer. Owing to the cost of these types of pizza ovens they are more for pizza enthusiasts and for those that love to cook outdoors more often than not. These types of pizza ovens are more like the type you would expect to see in a restaurant. Also, remember you can cook more than pizza in a pizza oven!
Pizza Oven Buying Guide
With all the different types of pizza ovens available to buy, it's worth taking a moment to think about which one will be best for your needs.
Consider the following;
Type – the different kinds are summarised above, but we also have detailed buying guides and reviews below to help you make your decision. One of the main things to think about is do you need it to be portable?
Size – how much space do you have available to keep your pizza oven? If you have a small kitchen or outdoor space you will need to go for a more compact model, whereas if you have a large garden space and see yourself using a pizza oven on a regular basis, an outdoor build your own restaurant style pizza oven might be a good option.
Budget – as discussed above, pizza ovens vary in price. Think about how often you will be using it.
Pizza Oven Brands
Popular pizza oven brands include Ooni, FirePod, Gozney, DeliVita, La Hacienda, Bar-Be-Quick, Burnhard, WPPO Le Peppe and Morso.
You may also find at certain times of the year that supermarkets such as Aldi and Lidl have their own pizza ovens on offer.
Pizza Oven Reviews
Check back very soon as we add our pizza oven reviews to help you decide which one is best for you.
Pizza Oven Buying Guides
What Else Can I Cook In A Pizza Oven?
You can cook so many different recipes in a pizza oven! Depending on the size and type, you can cook foods such as fish, steak (and other meats), vegetables, bread and more.
What Pizza Oven Accessories Do I Need?
Many pizza ovens will come with the accessories required to make the perfect pizza, but if you need to buy them as extra consider the following;
Pizza stone
Pizza peel
Pizza cutter
Pizza steel
Pizza oven brush
Pizza oven cover
Pizza oven stand
Pizza Oven Recipes
Check back very soon – we will be adding recipes you can make in your pizza oven as soon as we can!
Latest Pizza News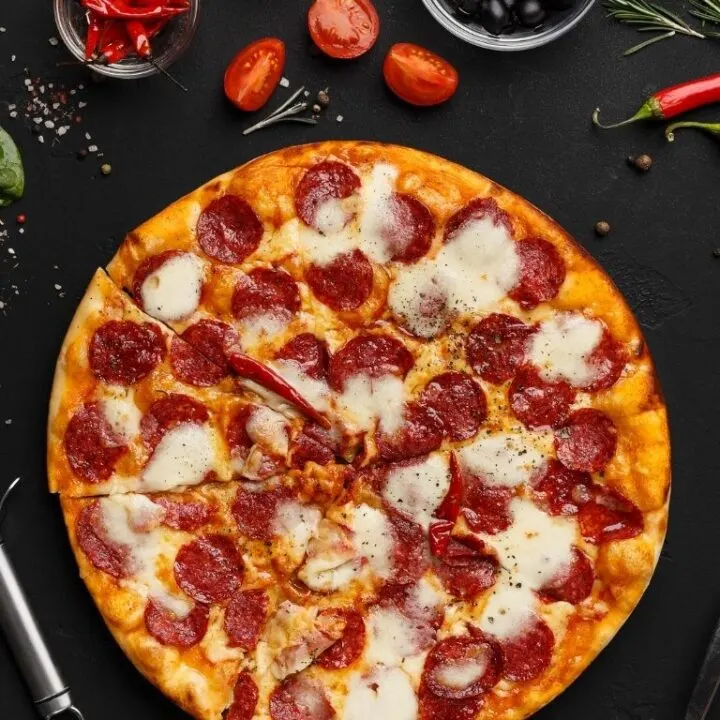 Pizza ovens are a great way to enjoy pizza at home. To ensure the cooking…