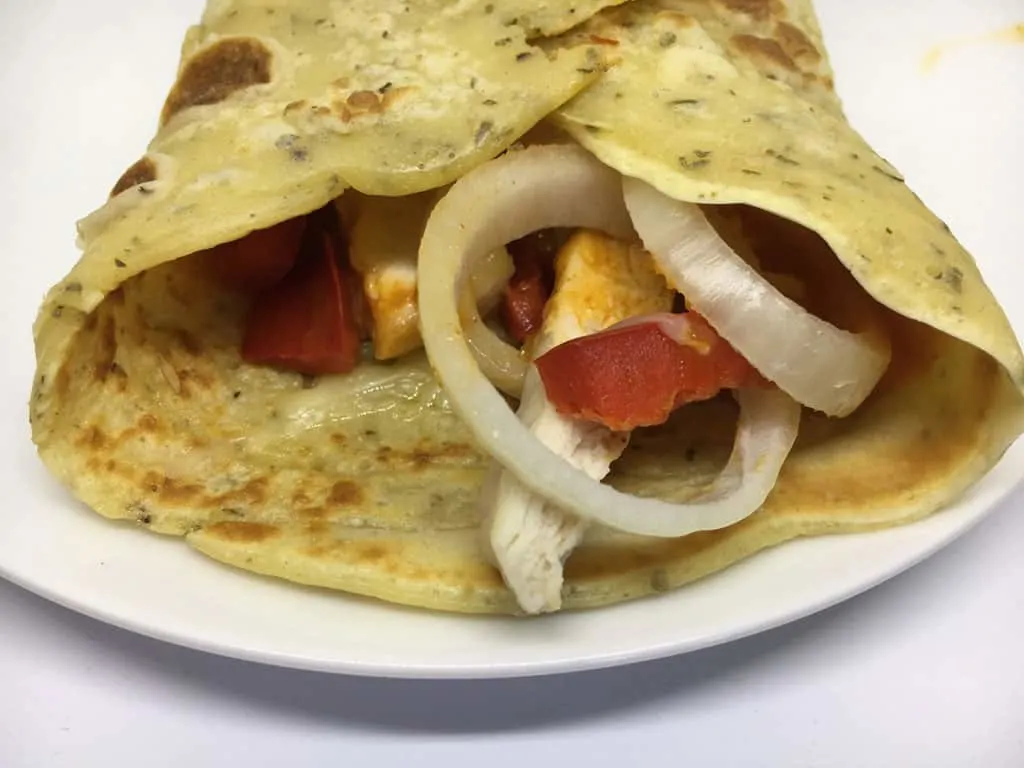 Pancake day isn't just about pancakes smothered in chocolate (not that we don't love them!) If you fancy something less sweet, or want the perfect excuse to eat a pancake for lunch or dinner, you might want to check out my savoury pancake recipe.
You can pretty much add any savoury filling you want to. I included mixed herbs in the actual pancake mix itself, I used dried herbs as that was all I had handy, but I think it would work even better with fresh herbs of your choice. I added some cooked chicken, chopped red pepper and onion. I then sprinkled some grated cheese across the top and then drizzled some garlic chilli sauce across the top. A few spinach leaves would probably be a great addition.
I then popped it under the grill for a few minutes to melt the cheese.
It tasted incredible – and now I feel ready for dessert – where's the chocolate spread?!
I made this on my pancake maker but it can easily be made in a frying pan.
You might be interested in Pancake Maker Reviews Buying Guide >>