What's your favourite type of pizza crust?
There are so many different types of pizza bases to choose from, and each has its own merits. Some people swear by a thick crust, while others prefer a thin crust.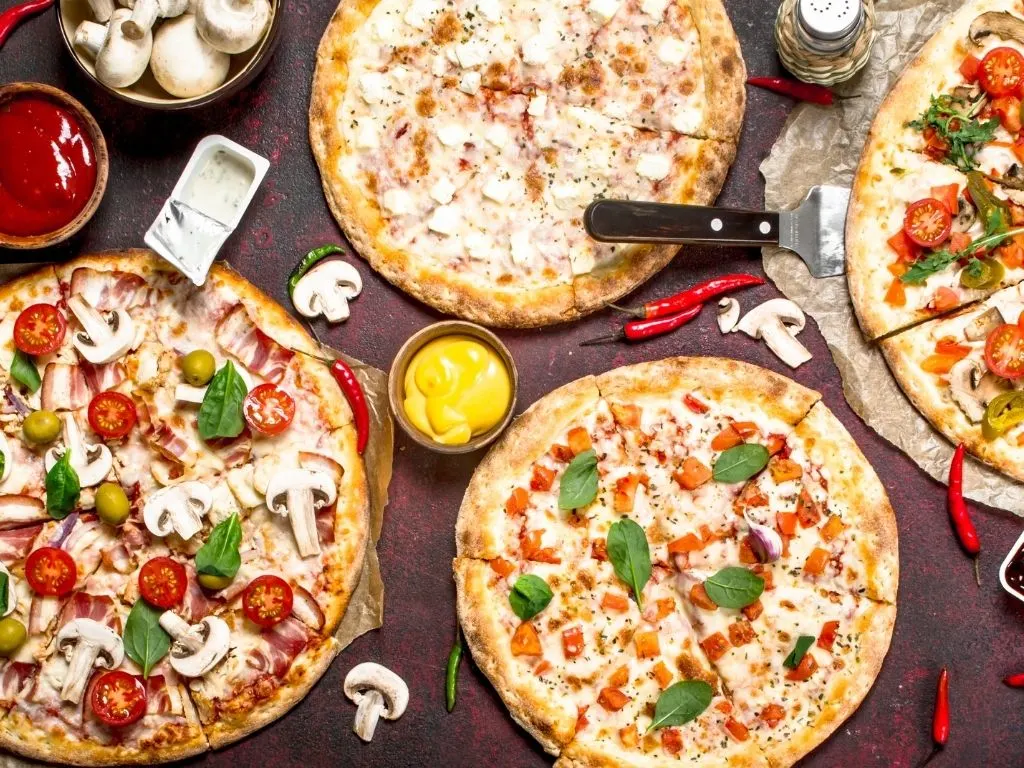 At home, thin pizza crusts are easier to prepare and cook in the oven than a thicker one would be.
But a traditional pizza dough recipe isn't the only crust in town. There are plenty of variations to choose from, and today we will show you some of the most popular ones.
Thin Crust
Thin crust pizza is a type of pizza that has a light, crispy crust. This type of pizza is typically made with flour, yeast, olive oil, salt and warm water. The dough is stretched out to form a very thin layer before it's baked in an oven for just about 7-10 minutes, less if you use a pizza oven.
The thickness for the dough for a thin crust pizza base is around 1/2 cm, or as thin as you can roll it.
You can find many variations on this style of pizza worldwide, but one thing they have in common is their light and crispy texture.
Thin crust pizzas are the ideal lighter option when you don't want to fill up on the thicker deep-pan variety.
Deep Dish/Pan (Chicago Style Pizza)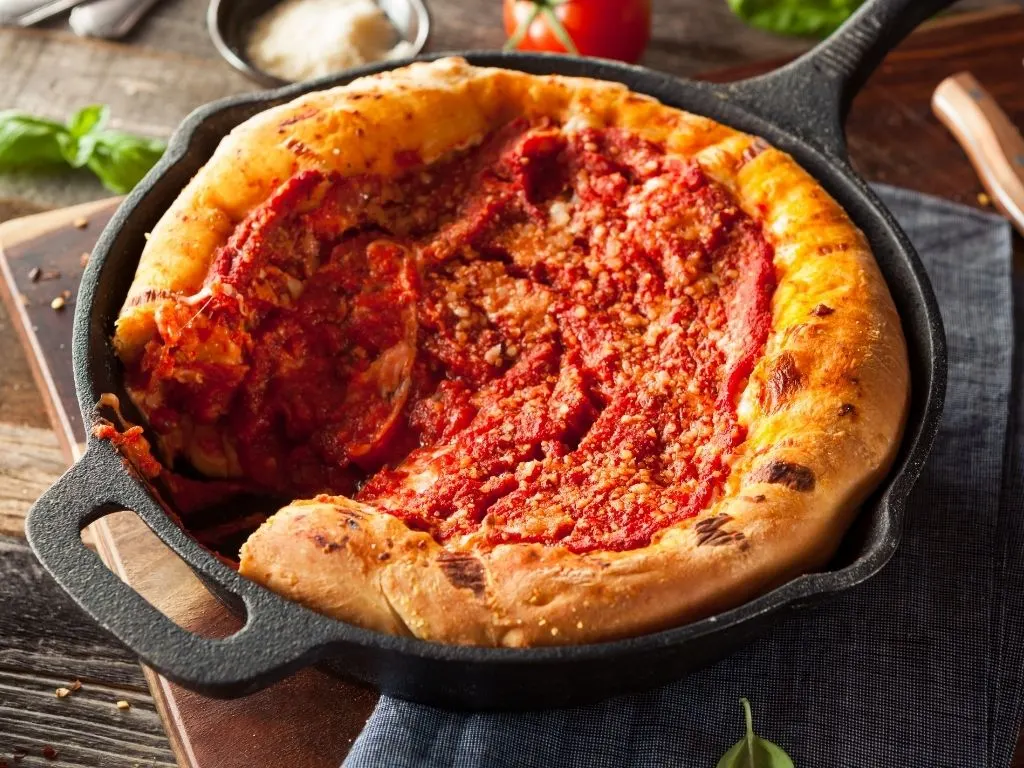 Deep dish pizza, also known as Chicago-style pizza, is a type of pizza with an exceptionally high crust. The dough for deep dish pizza is typically pressed into a deep round pan and then covered with cheese and other toppings. It's best eaten with cutlery! Because of the thick pizza base, cook for longer than thinner crust pizzas.
Stuffed Crust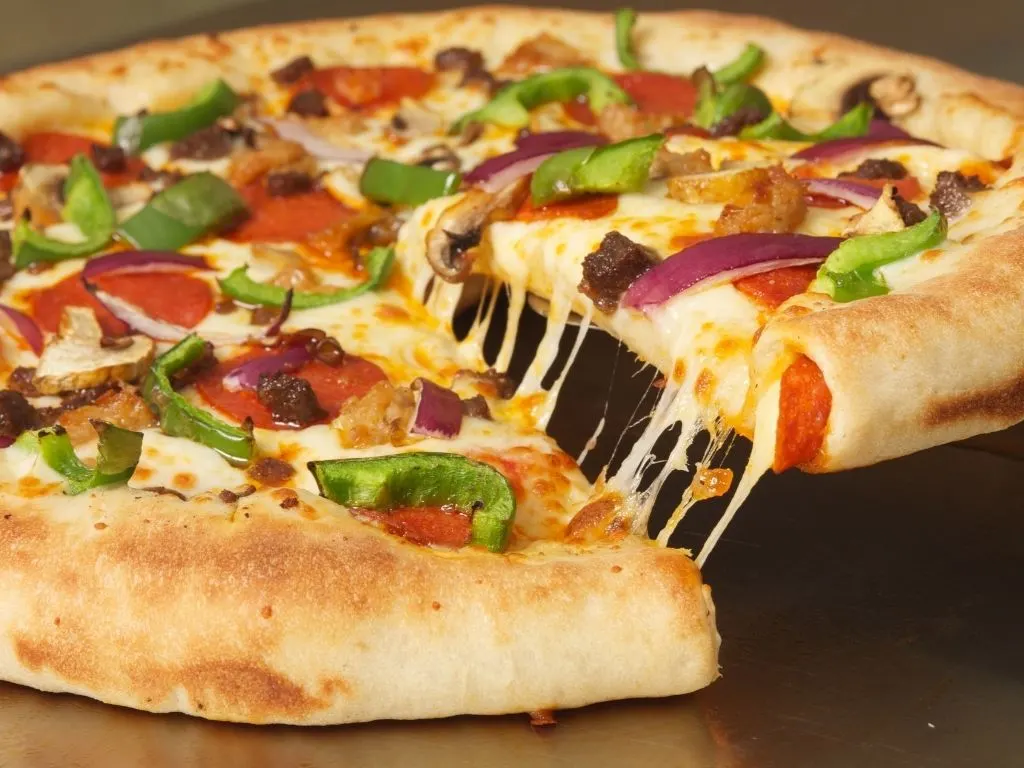 A stuffed crust pizza is a type of deep dish pizza with extra cheese, sometimes meat, placed on the dough before it's baked. The cheese and the toppings are then pressed into the outer edge of the crust for a thicker and richer filling.
Sourdough Pizza Dough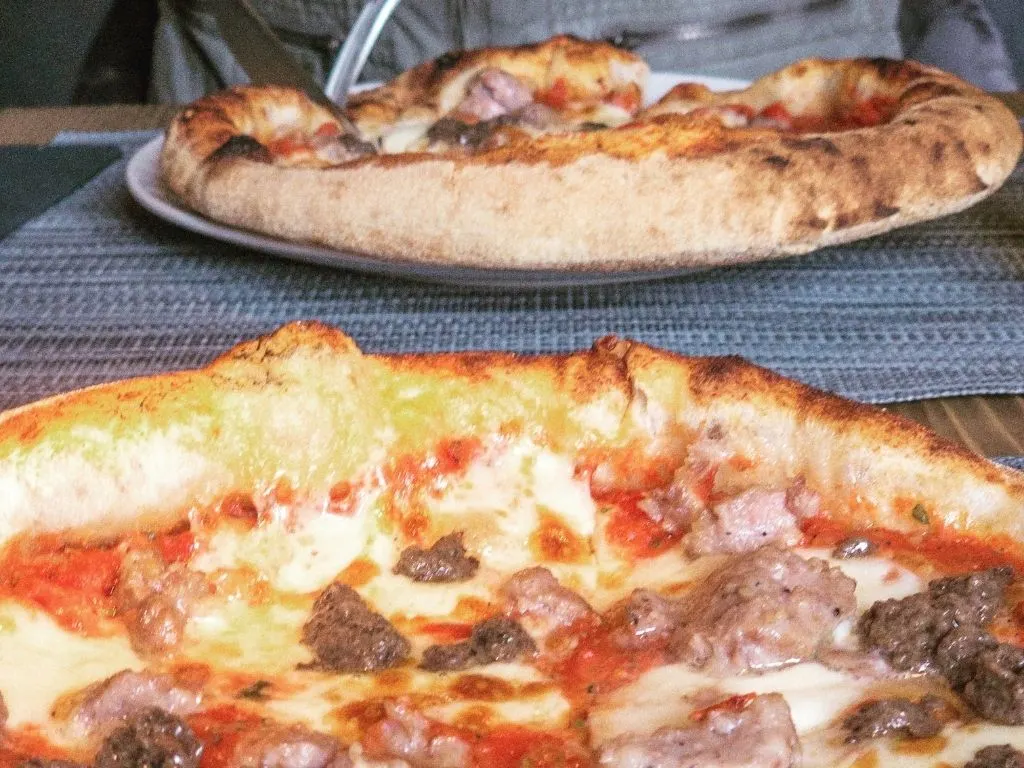 Sourdough pizza is a variation on the classic pizza dough, which can be made at home using a sourdough starter and bread flour. This type of pizza you need to try if you haven't already, as it's so delicious! If you're a fan of tangy, chewy bread, then this might be your new favourite pizza recipe. It tastes like a cross between a rustic bread and a pizza crust, so it's crispy but with that soft interior.
Making your sourdough pizza base from scratch is an exciting and fun process, but if you don't have the time (or inclination!) to make one yourself, there are options.
Some online stores will deliver frozen sourdough direct to your door, meaning all you need to do is defrost them as and when you want to make a pizza. Ooni is a good option – they sell 24 packs of frozen sourdough balls for £39.99.
For individual fresh sourdough available at some supermarkets, Jus-Rol makes them.
Cauliflower Pizza Base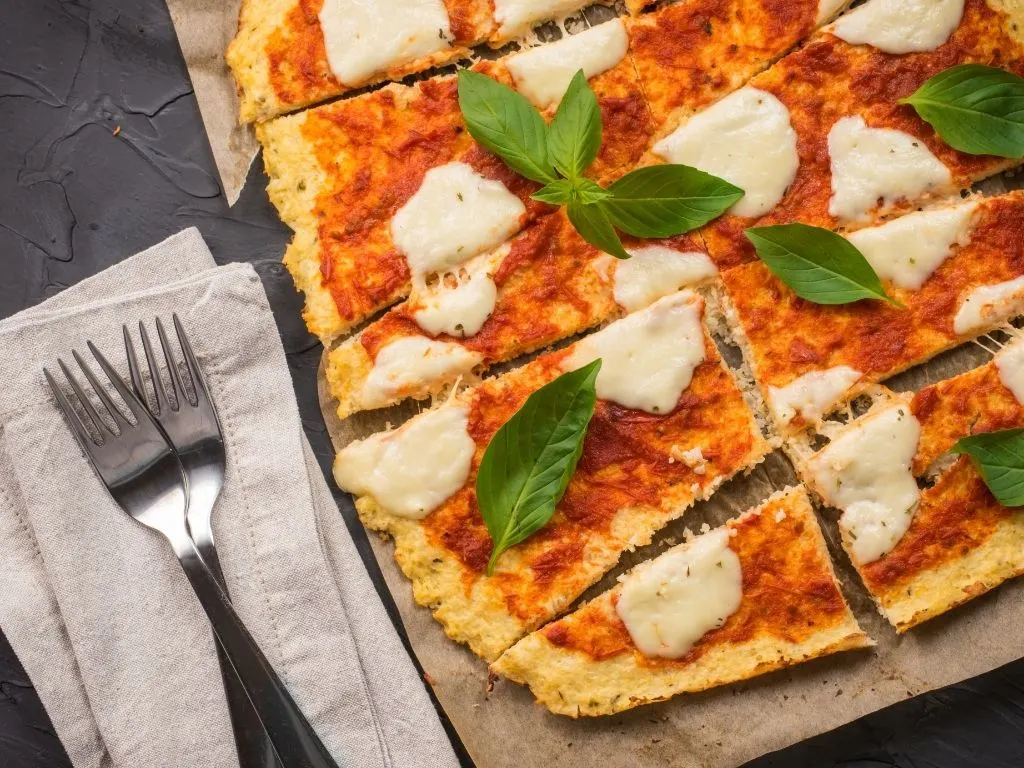 The cauliflower pizza base is the secret to a lower carb crust. You can even add your favourite veggies, herbs or spices for an extra flavour punch. Plus, it's gluten-free. All you need is cauliflower, an egg and some seasoning.
Gluten-Free Pizza Dough
If you're looking for a gluten-free alternative to regular pizza crust, the good news is that there are many options out there. You can choose to use gluten-free flour or skip the flour entirely by opting for a cauliflower or butternut squash pizza base.
Neapolitan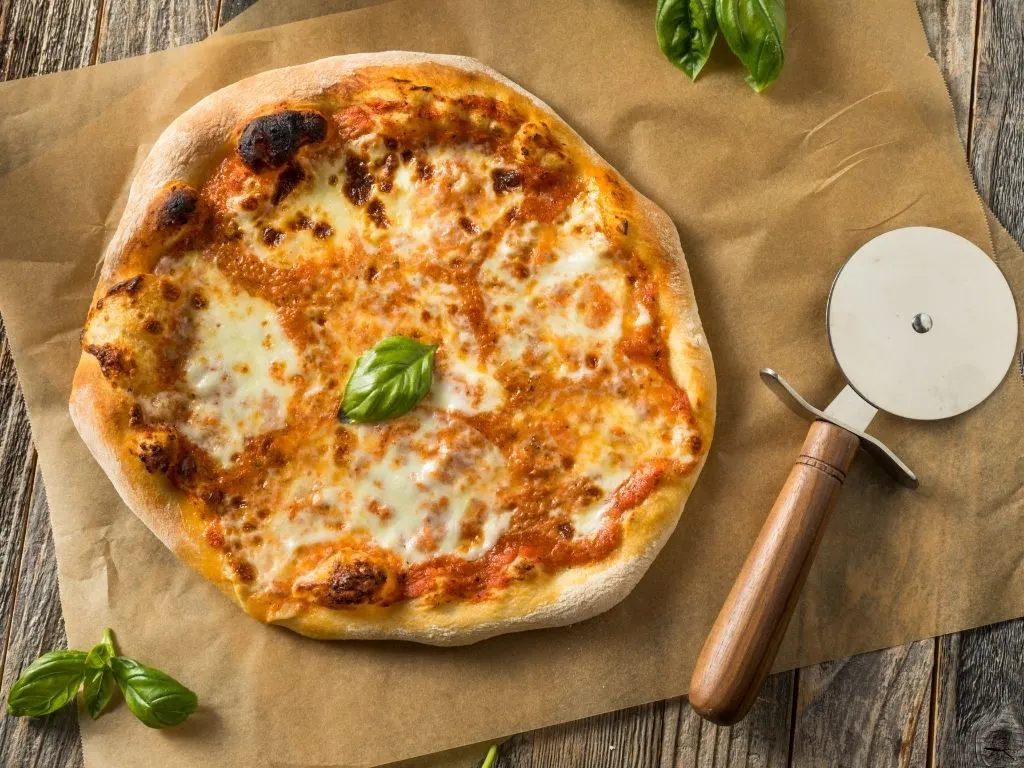 Neapolitan pizza is a thin crust pizza originating in Naples, Italy, is included on UNESCO's list of intangible cultural heritage.
To be a true Neapolitan pizza, it must be made with a specific type of tomato and mozzarella cheese.
The Neapolitan pizza was the inspiration for the now-famous New York Style pizza made by immigrants from Italy.
The base of a Neapolitan pizza is so incredibly thin that you often need a knife and fork to eat it – if you try to pick it up like a regular pizza, it will likely fall apart in your hands.
2 Ingredient Pizza Dough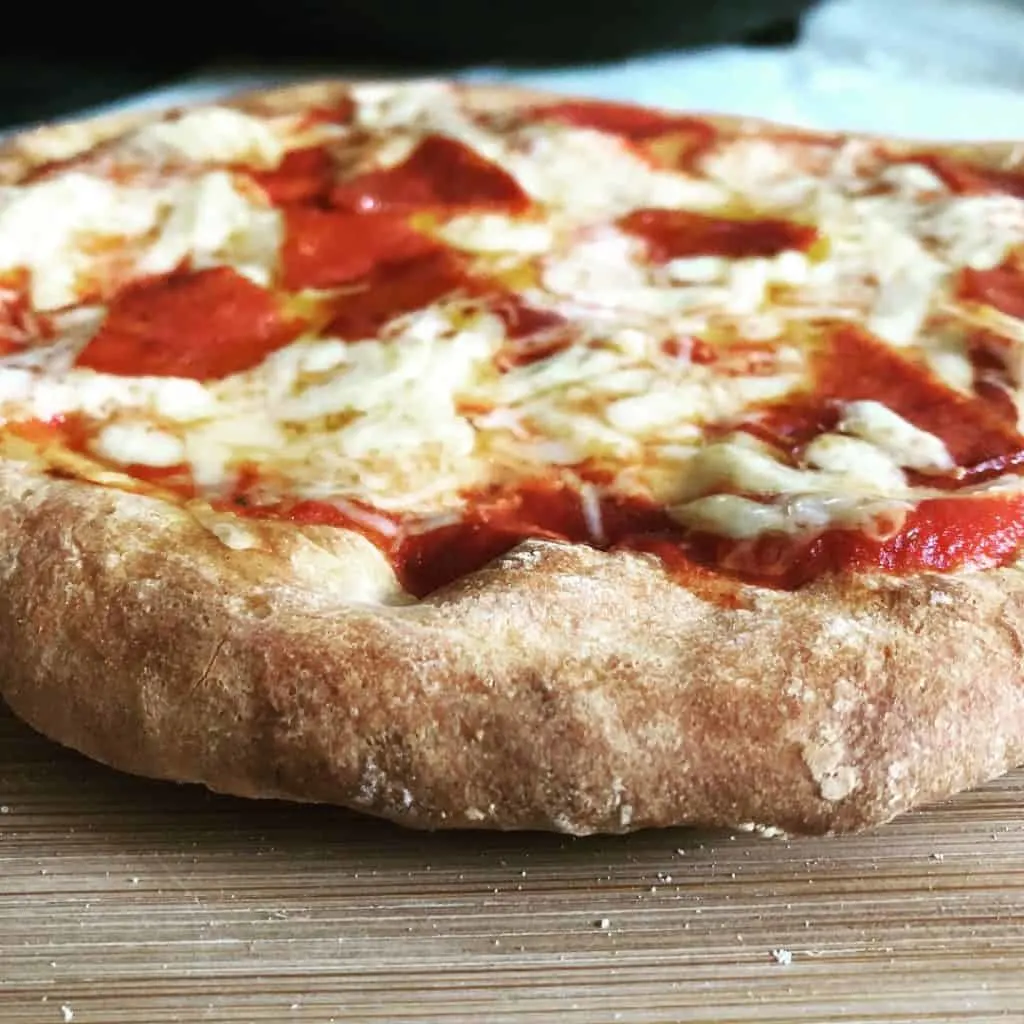 2 Ingredient pizza dough is a type of pizza base that, as the name suggests, only has two ingredients; natural yoghurt and self-raising flour. It's as simple as mixing the 2, giving it a little kneading love before rolling it out to continue making your pizza.
No Yeast Pizza Dough
If you don't have any yeast, or you'd instead make your pizza without it, making a no yeast pizza dough is possible. You need similar ingredients as a classic pizza dough; flour (strong bread flour is best), oil, water, salt and some baking powder (instead of yeast).
There is no rise time required for no yeast pizza dough, making this a quick and easy pizza crust to make for those busy evenings!
Sicilian Pizza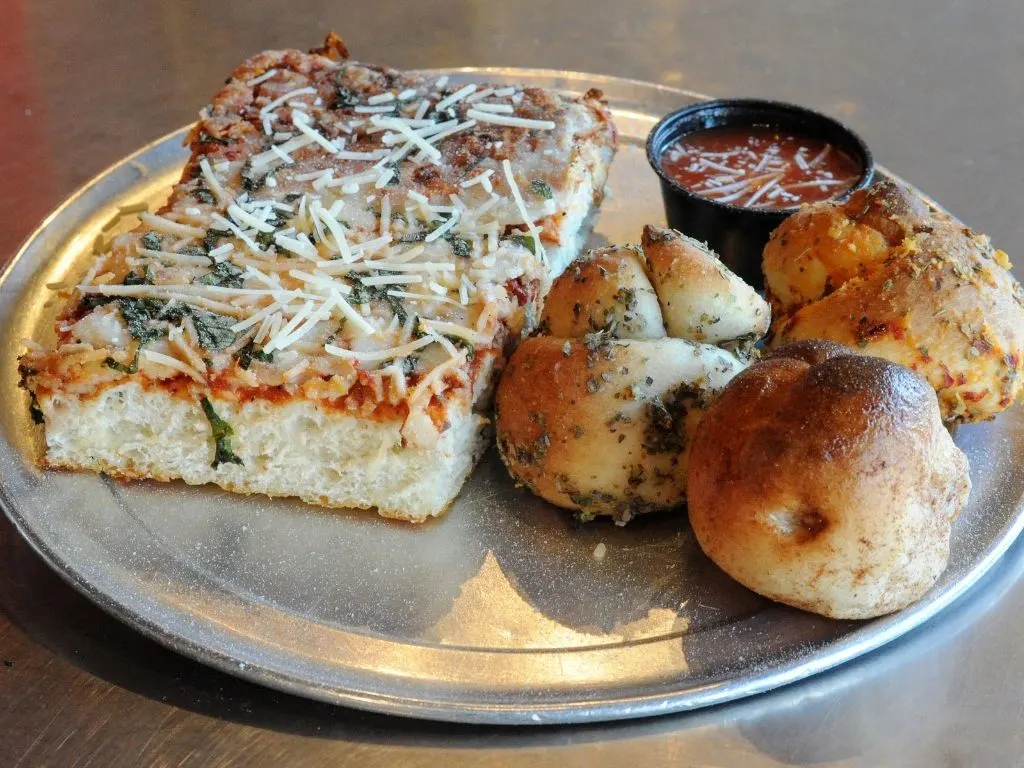 As the name suggests, Sicilian pizza originated in Sicily, Italy.
The traditional shape of a Sicilian pizza is rectangular and quite thick, but it varies according to where it is made. A Sicilian pizza is topped with a pizza sauce made with tomatoes, oregano, anchovies and onions. The sauce is covered with grated cheese and breadcrumbs before it is cooked in a square pan in the oven.
The texture of a cooked Sicilian Pizza is sponge-like.
Calzone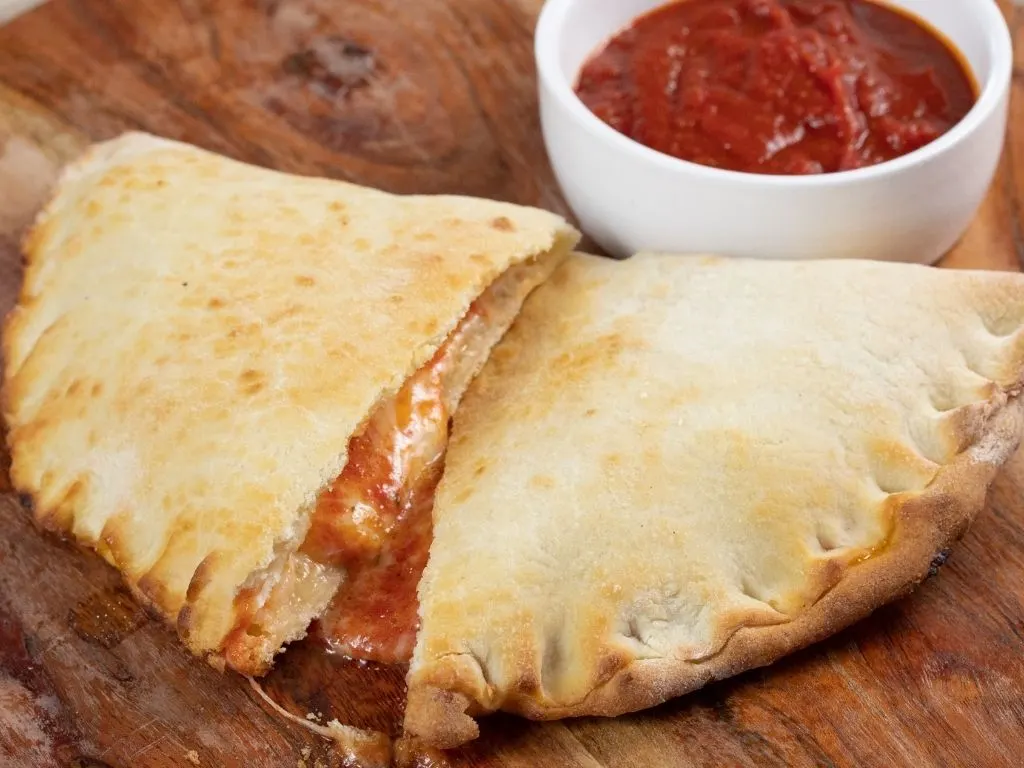 A calzone is a pizza folded over and sealed on the edges. It can be filled with many ingredients but typically includes cheese, sauce, and either meat or vegetables. This quick meal is perfect for weekday dinners because it's so easy to make!
The key to making a fantastic calzone is selecting great dough. You want one that has a light texture – not too chewy – and doesn't have too much oil in it so that you don't overload your calzone with grease.