Poached eggs are quick and easy to make – perfect for breakfast every day of the week!
Discover how to make the best poached eggs with this easy step by step recipe guide.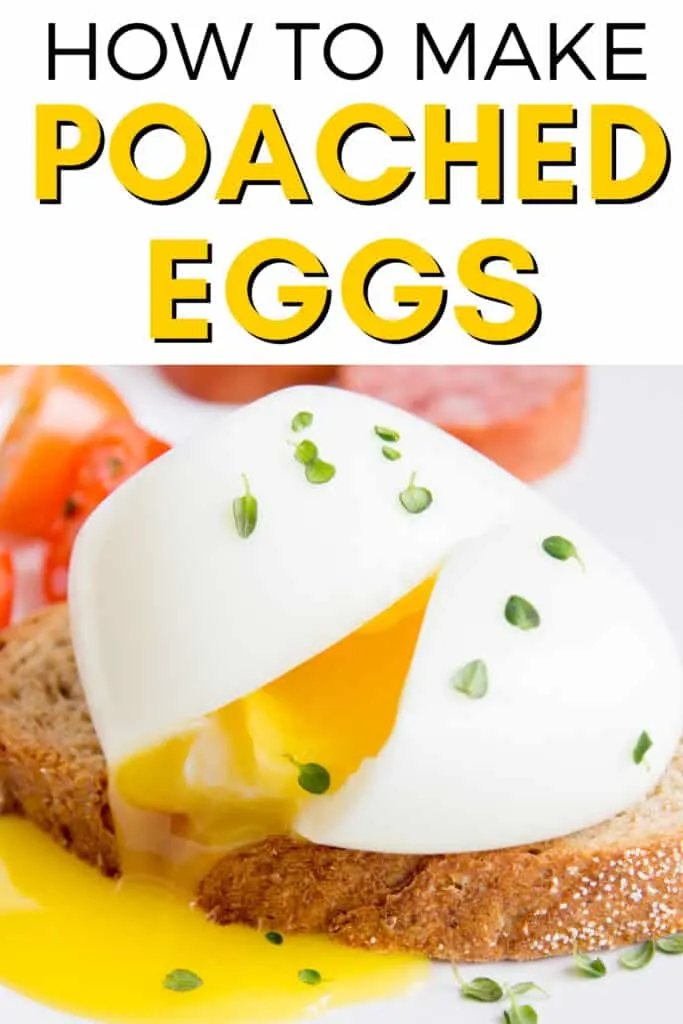 How To Make Poached Eggs
Making poached eggs doesn't take long at all, and once you've made them, they will soon be your go to breakfast because of their simplicity!
What You Need:
1 or more eggs
water
salt and pepper (optional)
saucepan
1tbsp of vinegar or lemon juice
ramekin or other small bowl
slotted spoon
Making Poached Eggs: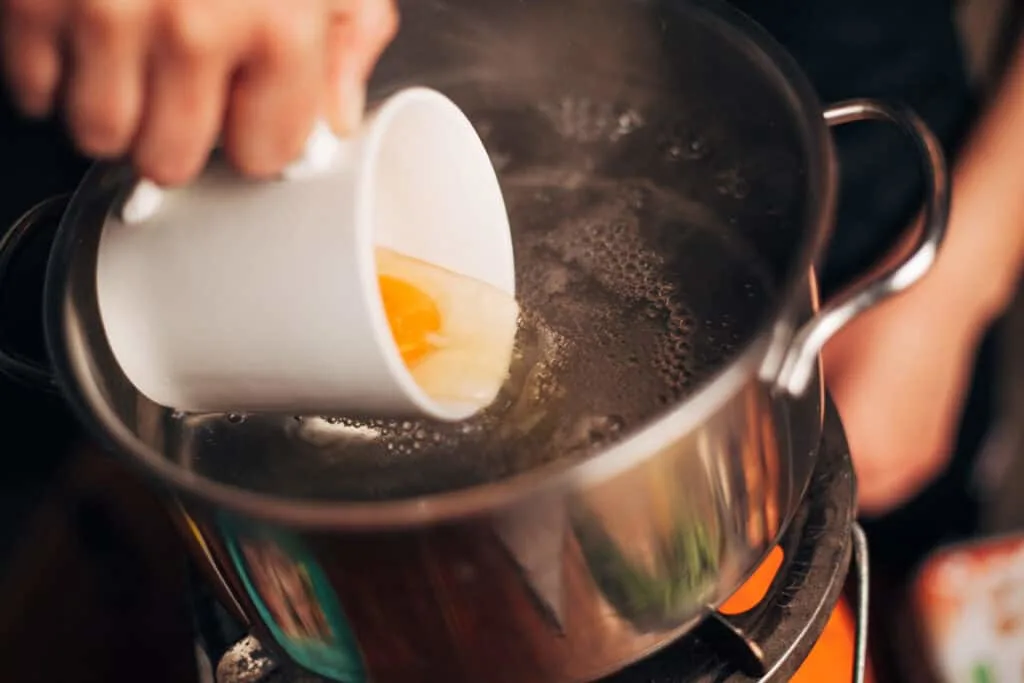 Fill a saucepan with water and 3tbsp of vinegar and bring to the boil, then, reduce to a simmer.
It's easier to crack the egg into a ramekin or small bowl before adding it to the simmering water. Just place the bowl close to the water and gently slip it in. If you are making multiple poached eggs add them to the water too using the same method, making sure the eggs don't touch each other.
You may need to gently push the egg white towards the yolk if any is starting to drift away.
How Long Do Poached Eggs Take To Cook?
Leave the eggs to cook for 2 minutes without touching them. Use a spoon to pour a little water over the top of each egg to cook the yolk.
If you want a firmer yolk, leave to cook for 3 to 4 minutes. How quickly they cook will depend on the size of the eggs.
With a slotted spoon, gently lift the poached egg out of the water, allowing any water to drain off the egg. Pat any excess water from the poached eggs dry with some kitchen paper.
Do You Need To Use Vinegar To Make Poached Eggs?
Adding a small amount of vinegar to the water will help the egg white to firm up faster and not spread so much when it first hits the water. You can use lemon juice instead of vinegar.
How To Serve Poached Eggs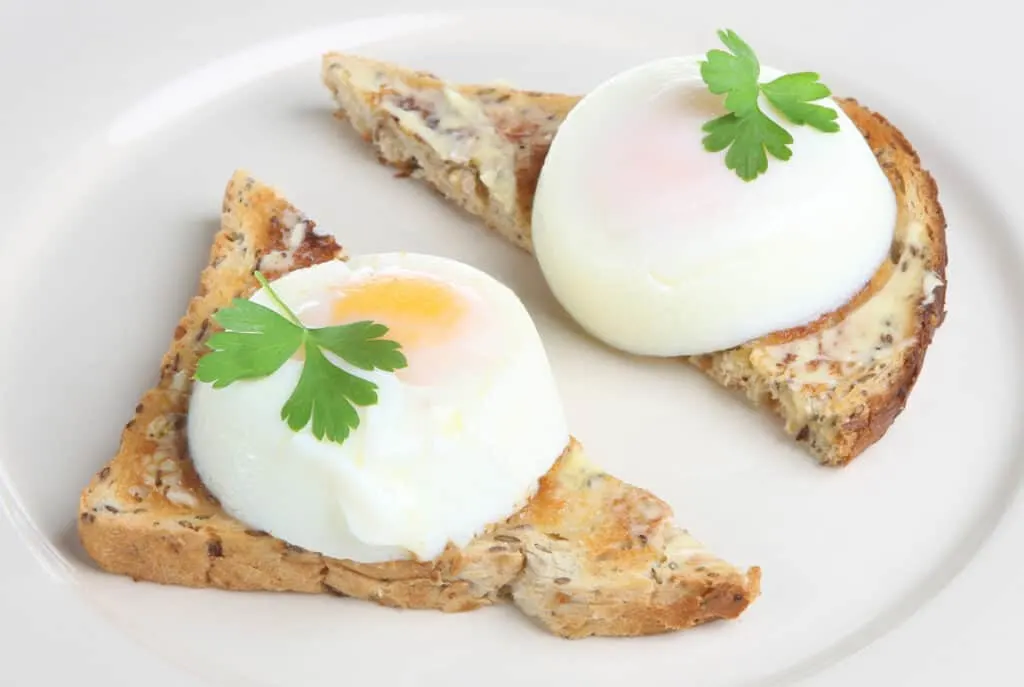 Poached eggs can be served on their own, or with some toast. Other options include making a delicious Eggs Benedict (poached eggs with English muffins, bacon or ham and covered in Hollandaise sauce!)
How To Use An Egg Poacher
If your poached eggs keep spreading too much, or you want to enjoy poached eggs on a regular basis, it might be a good idea to buy an egg poacher (you can get them for a reasonable price on Amazon).
The egg poacher will stop multiple eggs from bumping into each other and joining up, as well as ensure the whites from the eggs don't spread out in the hot water.
To use an egg poacher in a pan, bring the water to a boil, add the cracked eggs to each poaching cup and place in the slot in the pan.