There are so many different ways you can use an air fryer. Yes, chips do taste AMAZING in an air fryer, but there are so many more things you can cook! I've rounded up some of my favourite air fryer recipes.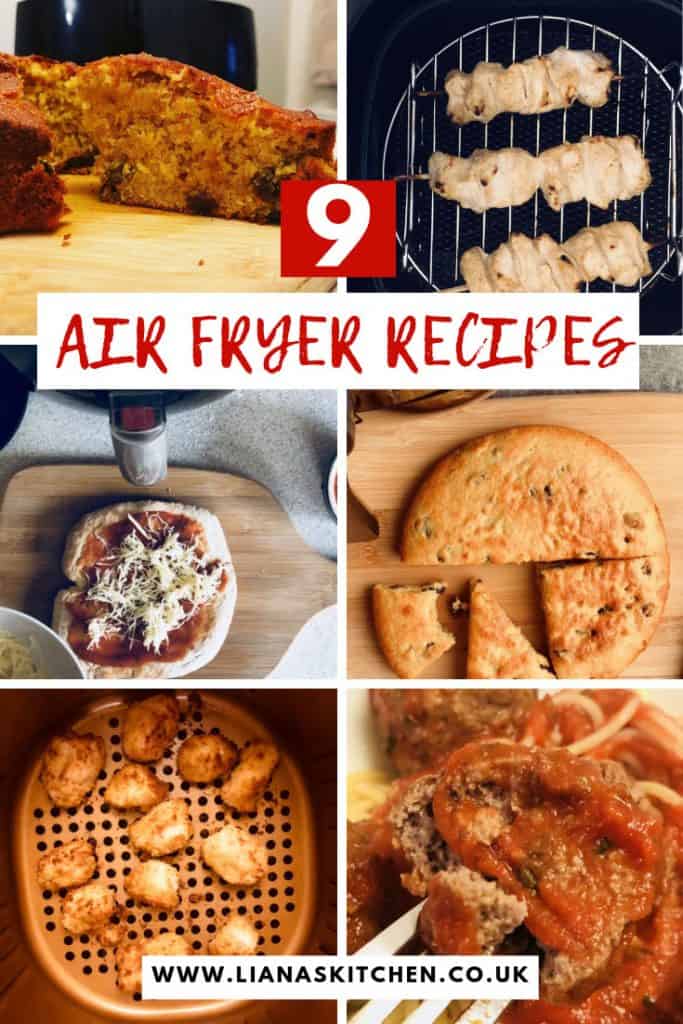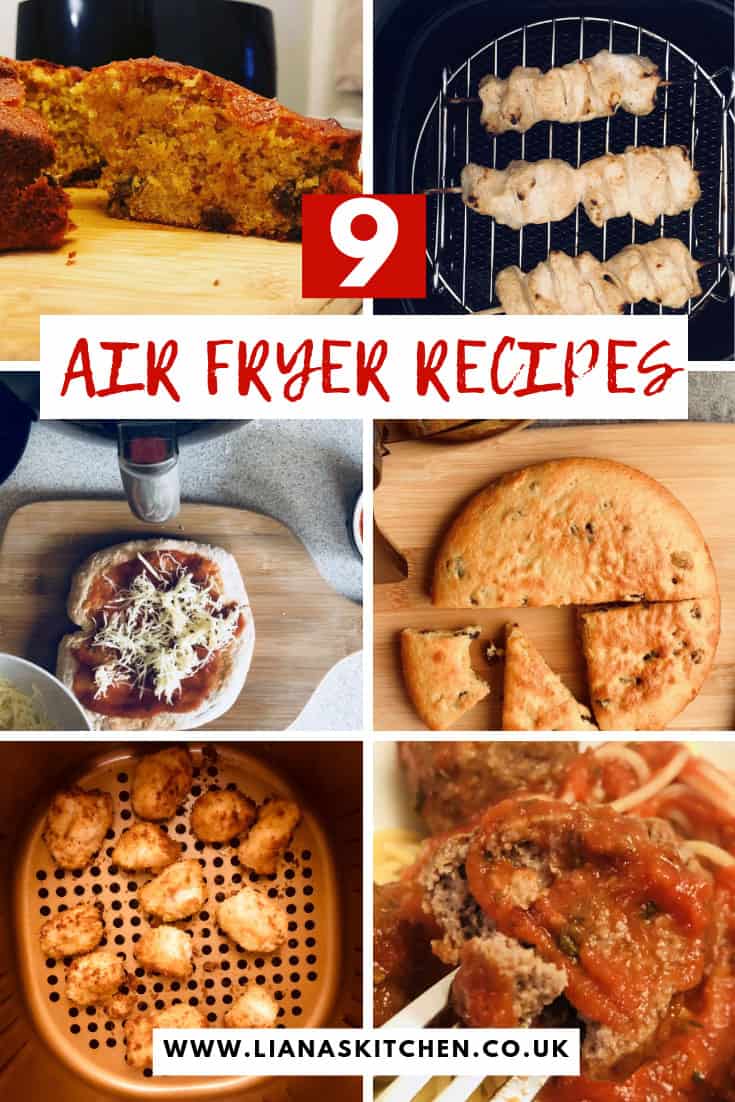 I'm not going to lie, my primary reason for getting an air fryer was to justify keeping chips on my regular meal rotation. Oh and fried chicken. I know, quite an expensive justification to keep on eating my favourite foods.
So, you can imagine my delight when I discovered that I could make so much more in my air fryer than chips and KFC fakeaway. I have made cakes, bread, pizza, frittatas – and even cooked whole roast joints!
I have lots more air fryer recipes to add to this round up – I just need to get round to adding them to the blog 🙂 So, keep an eye on this page as I add more recipes.
Do you have an air fryer? I'd love to hear what your favourite air fryer recipe is – let me know in the comments!
You can also follow my air fryer recipes page over on Facebook.
Air Fryer Recipes
An air fryer is a versatile kitchen appliance. Did you know it can cook much more than chips?! (Although they do taste AMAZING in an air fryer). Check out this collection of air fryer recipes you can try today!