If you are peeling potatoes for another recipe, don't throw away the skin!
Save them to make some delicious air fryer potato peels. Trust me; you won't regret it.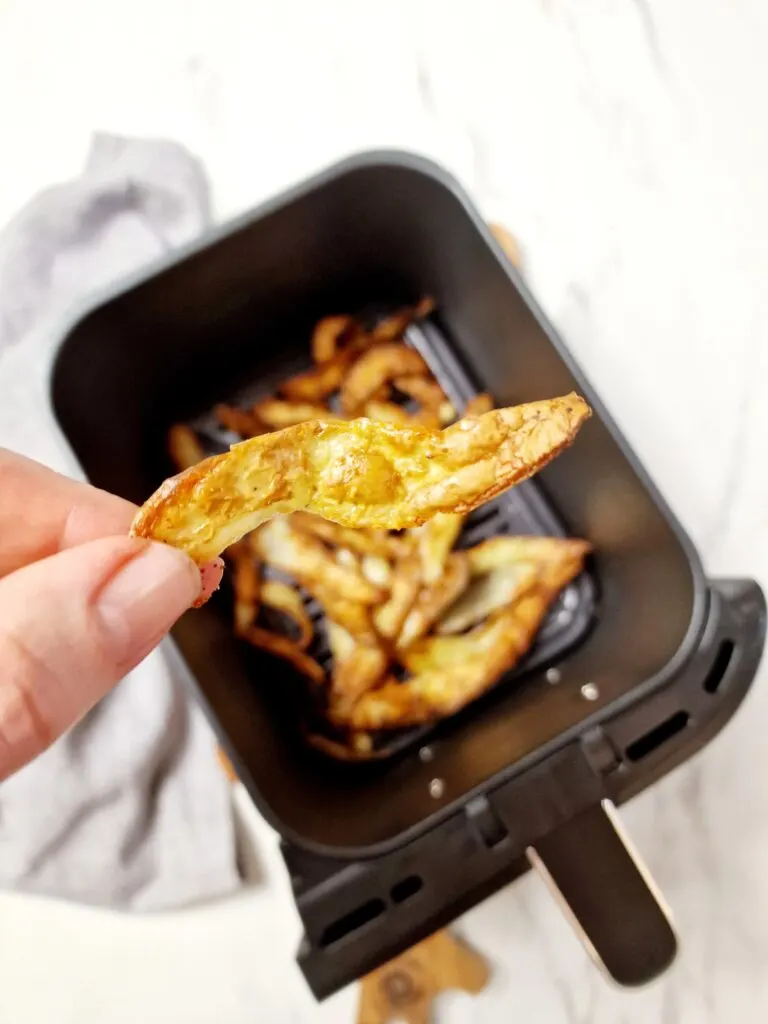 How To Air Fry Potato Peelings
If you are making, for example, air fryer chips or roast potatoes and not keeping the skin on, why not make some crispy potato peels?
And if you have a dual air fryer, you can cook the peelings simultaneously in the other drawer.
You might also like my collection of the best air fryer recipes!
What You Need
The good news is that you don't need much to make tasty air fryer potato peels.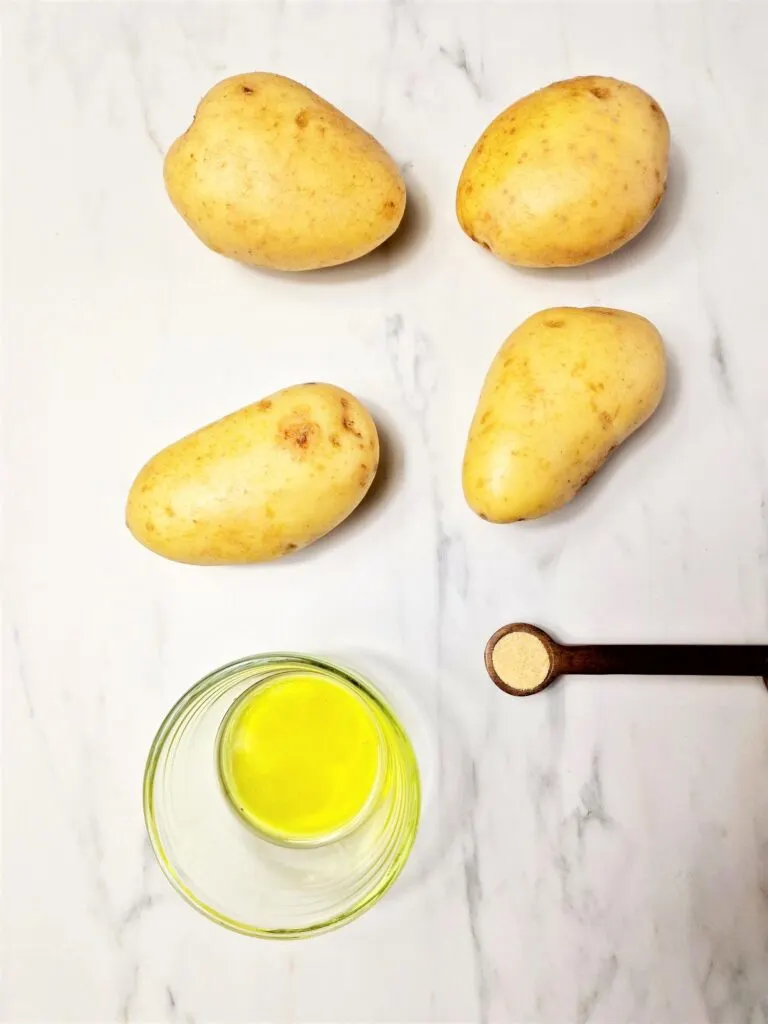 Potato peelings – any size from any potatoes
Oil – about 1/2 tablespoon of any oil for the peelings of about 3 to 4 large potatoes
Seasoning – you can air fryer them plain but, at a minimum, with a little bit of sea salt. I added 1/2 teaspoon of garlic granules, but you can use different flavours (see below for some ideas).
Air Fryer – I used my Ninja Dual Air Fryer, but you can use any air fryer. Check out my guide to air fryers if you are on the lookout for a new one!
Making It
When you are preparing the potatoes for another recipe, put them to one side to prepare when you have a moment. If you are going to be a while, you can leave them to soak in a bowl of water.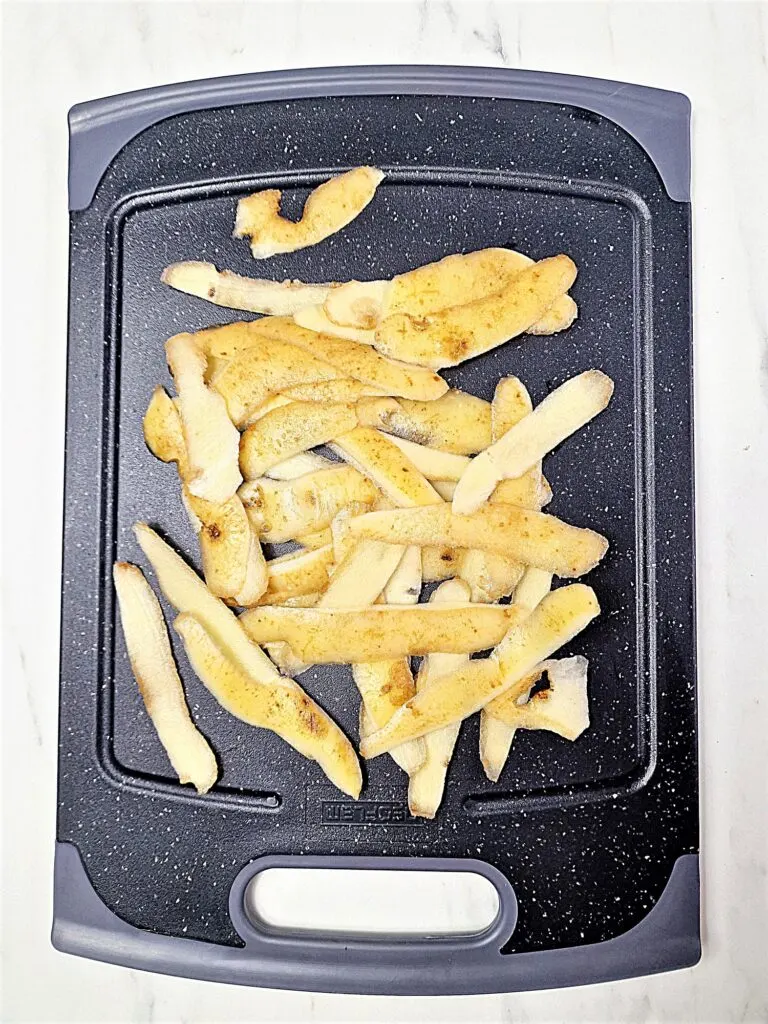 When you are ready, drain the water and dry them off with some kitchen roll or a clean tea towel.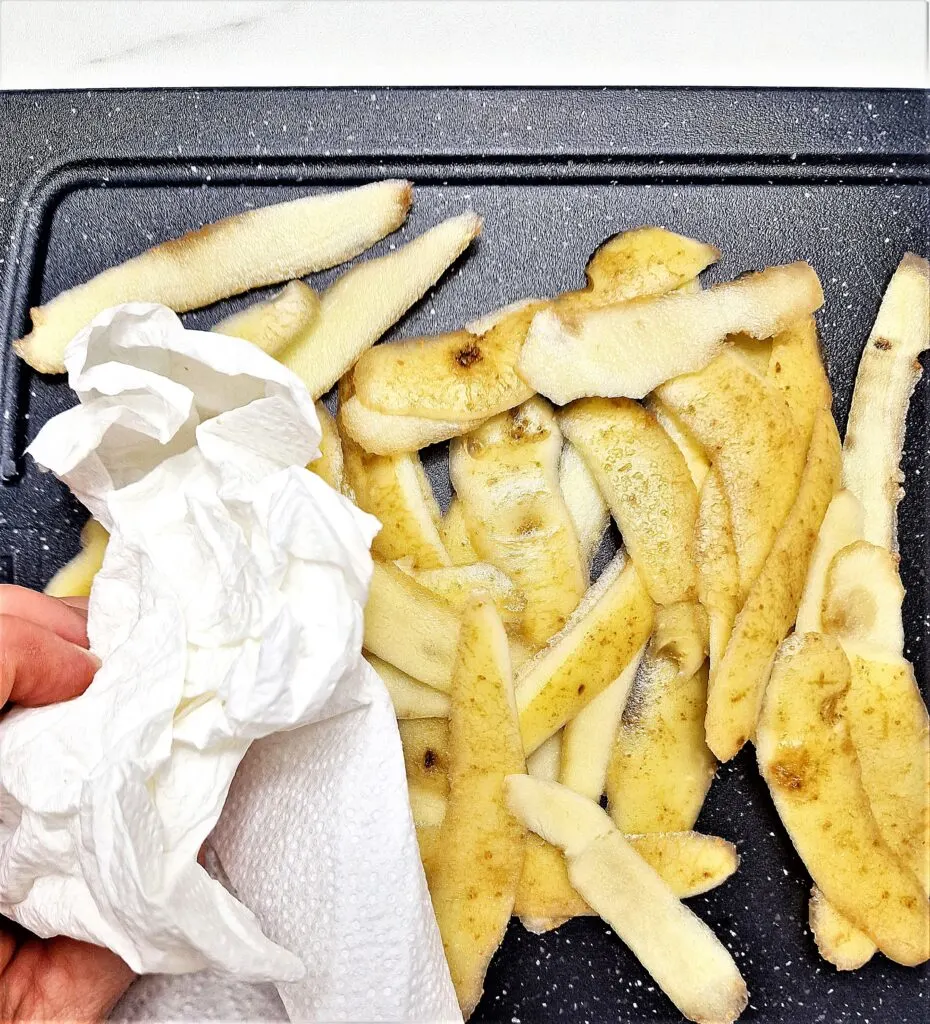 Drizzle or spray some oil over the potato peels and sprinkle over some seasoning, I used some garlic granules, but you can use any seasoning or just a little salt.
Make sure they are all evenly coated and transfer them to the air fryer basket.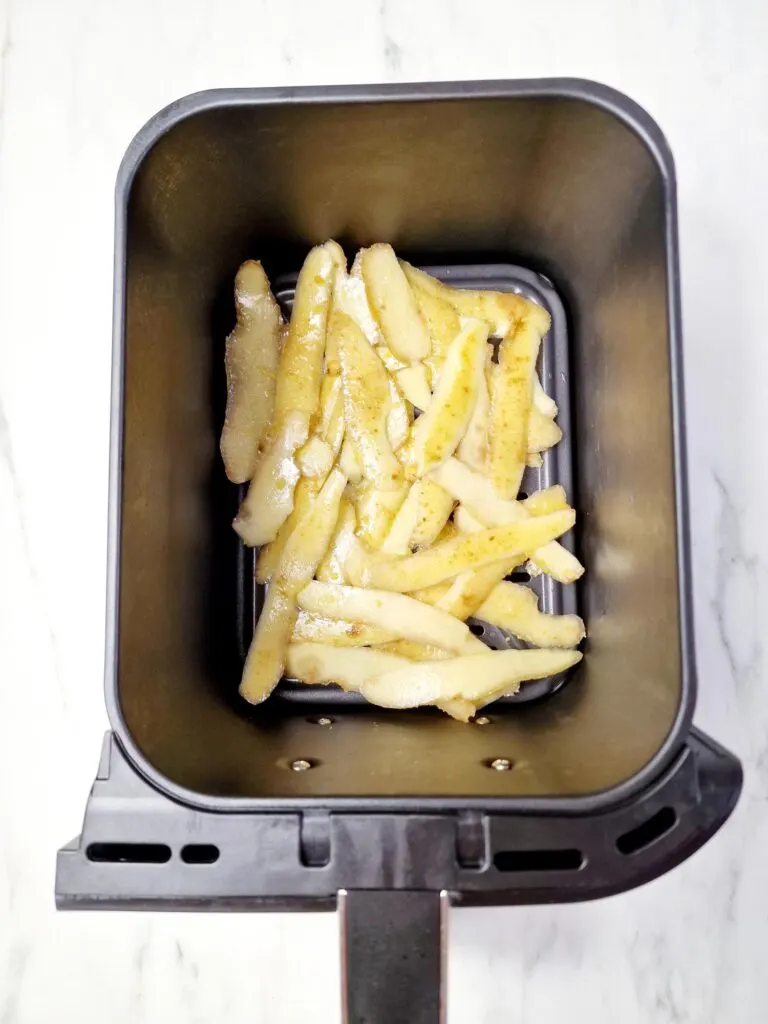 Cook them at 200°C/400°F for 8 to 10 minutes. Check on them frequently to check they are not burning, and shake the basket about every time you check to ensure all sides crisp up.
The potato peels should be crispy but not burnt.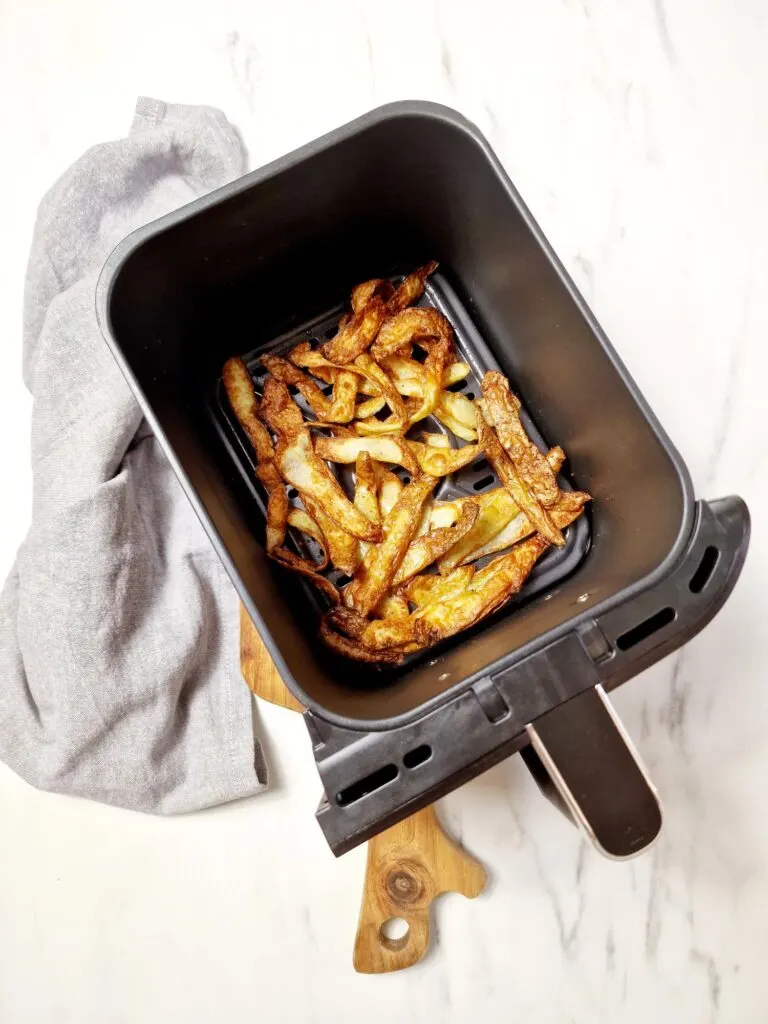 Crispy Potato Peels Seasoning Ideas
You can make crispy potato peels with some salt, or you can try any of the following flavouring ideas;
Piri Piri spice mix
Mild curry powder or dried chilli flakes
Smoked paprika and garlic granules
Crispy Potato Peels Topping Ideas
I quite enjoy eating them as they are, but you can add some of the following toppings to make more of a snack or side out of them;
Crumbled bacon and sour cream (try my air fryer bacon recipe)
Fresh rosemary and lemon zest
Garlic and herb dip – either buy or make your own
Sprinkle with some dried parmesan cheese
You could also use crispy potato peels as a soup topper.
Storing Crispy Potato Peels
If you want to save your air fried potato peelings for later, you can store them in an air-tight container for up to 3 days.
More Air Fryer Potato Recipes