If you're looking for a quick to prepare winter warmer, you'll love this slow cooker lamb stew. With minimal preparation required, it can be enjoyed as a weeknight or weekend dinner.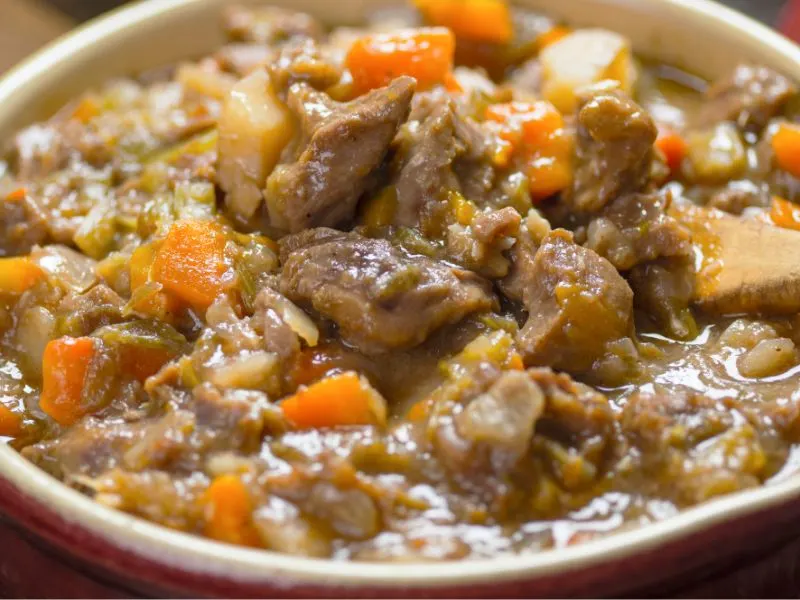 How To Make Slow Cooker Lamb Stew
The ingredients below are enough to feed four people. If you want to cook more or less, adjust the quantities accordingly.
To print out this recipe, please head to the card at the bottom of this post.
What You Need: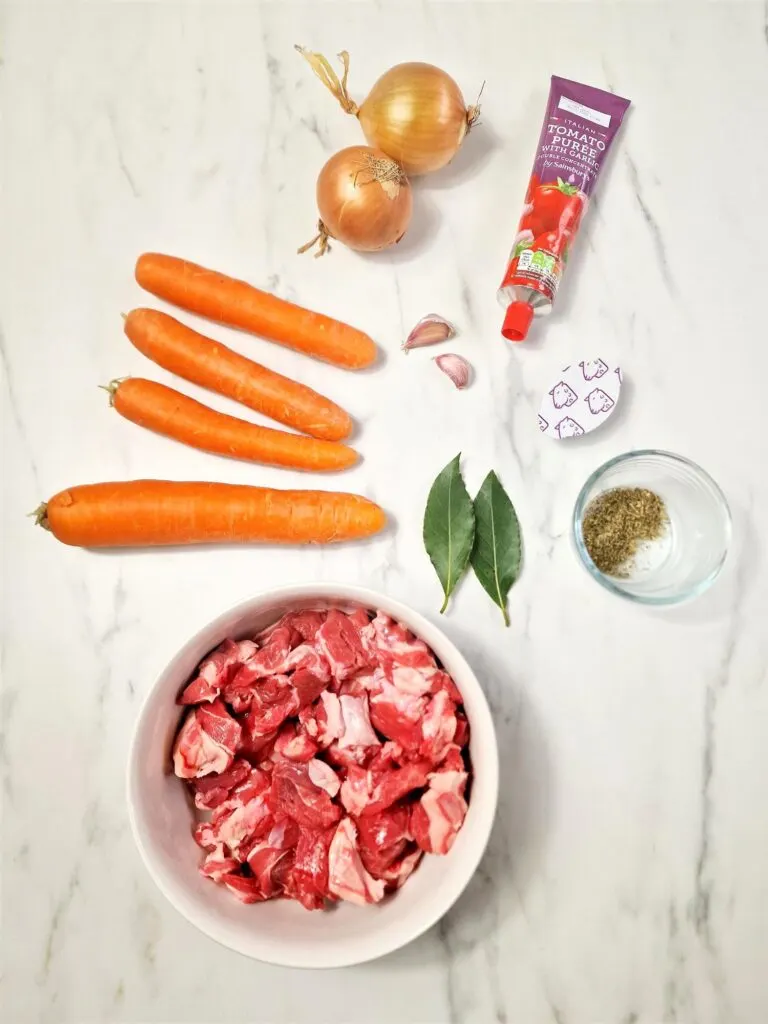 800g lamb shoulder, diced
2 onions, chopped
2 cloves garlic, crushed
4 large carrots, chopped
1 tbsp tomato puree
2 bay leaves
1 tsp dried mixed herbs
400ml lamb stock (or chicken/vegetable stock)
Optional Extra Ingredients:
You can add more ingredients if you have them available or want to make a complete meal. Some suggestions are;
2 to 3 celery stalks, chopped
400g new potatoes
1 leek, chopped
200g frozen peas (stir in at the end)
Gravy granules or cornflour to thicken sauce if required
Making It
Prepare the ingredients by chopping the carrots, onions and any other vegetables you are adding.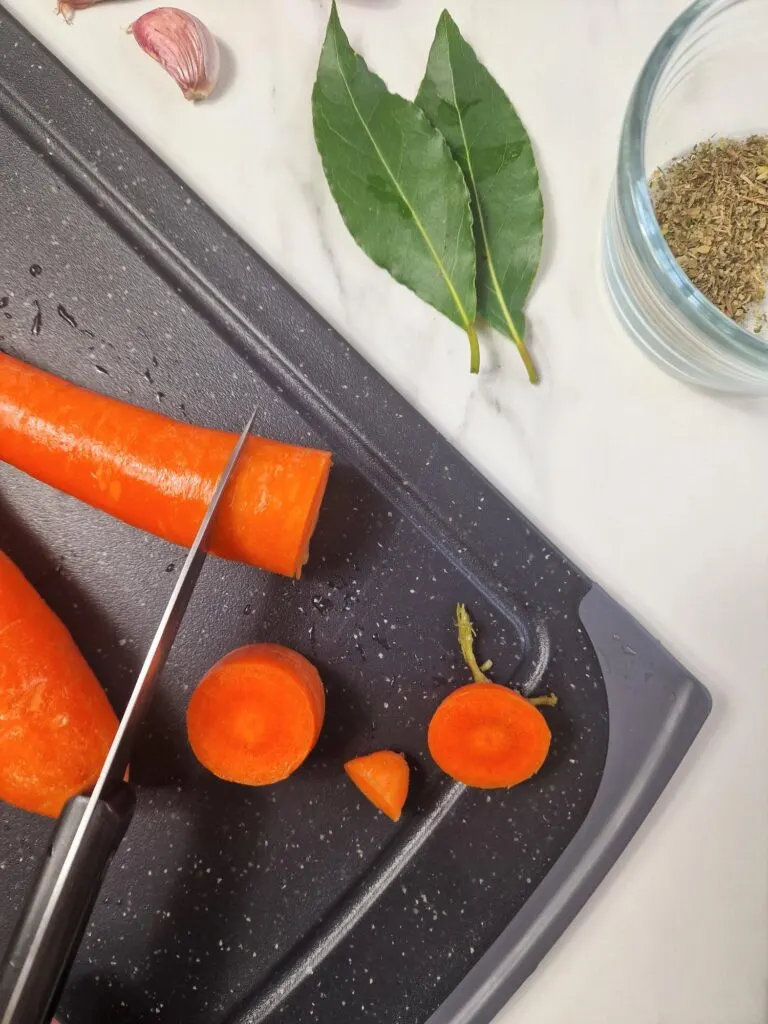 I don't saute the lamb before adding it to the slow cooker (I probably would if I had a slow cooker with a saute function).
Add all the ingredients to the slow cooker and stir together.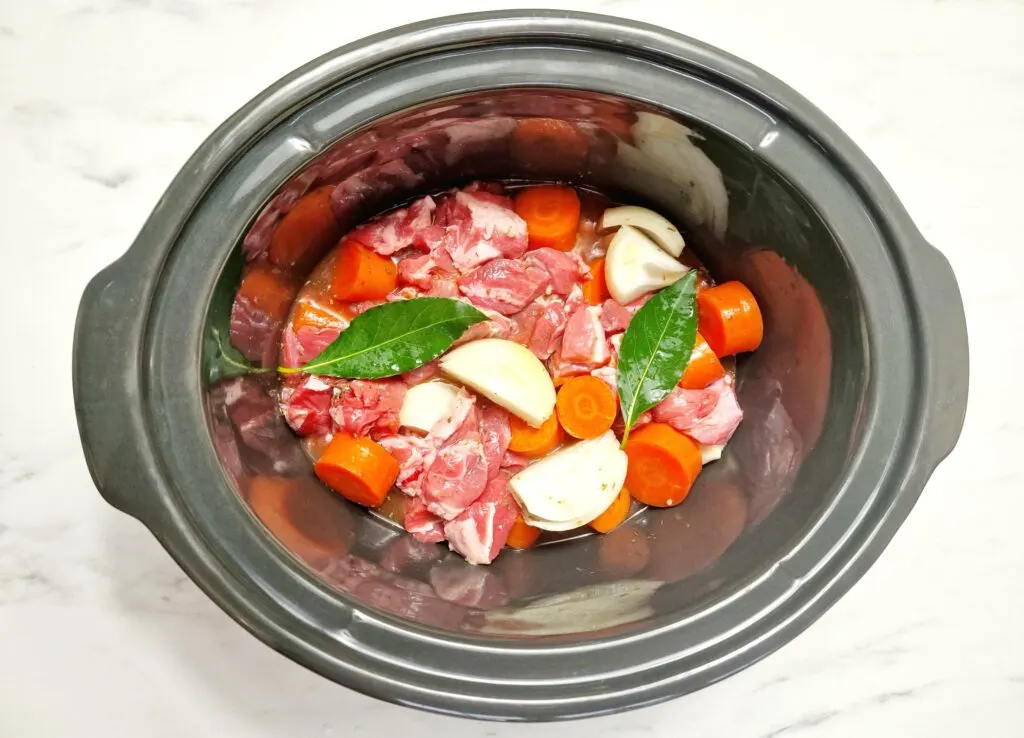 Place the lid on the slow cooker and set off on low for 6 to 8 hours.
At the end of the slow cooker cooking time, the lamb should be tender, and the carrots should be soft.
The sauce will likely be quite thin – if you want a thicker sauce, you can stir in some gravy granules (I used chicken gravy granules) or make up a cornflour slurry. Mix together 1 tbsp of water and 1 tbsp of cornflour and stir into the slow cooker.
Alternatively, you can drain the sauce into a saucepan and simmer it down that way.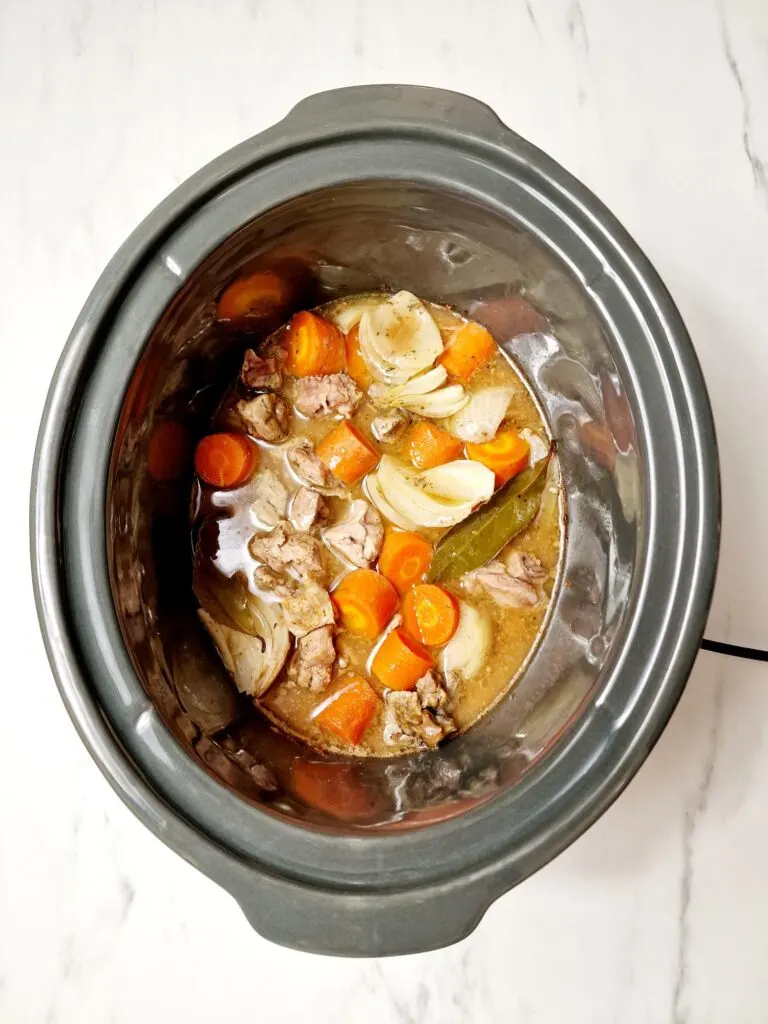 What To Serve With Lamb Stew
If you haven't added potatoes and greens in to cook in the slow cooker with the lamb, you can serve it with mashed potatoes, boiled potatoes or roast potatoes.
For a mashed potato alternative, try cauliflower or sweet potato mash.
Add some runner beans, broccoli, peas or greens.
I hope you enjoyed this slow cooker lamb stew recipe; let me know in the comments if you make it!
More Slow Cooker Dinners You Might Like: