Slow cooker chilli con carne is a perfect recipe for the whole family to enjoy. It is mild enough for children to enjoy, or it can be spiced up a bit by easily adjusting the chilli levels.
It's also an easy slow cooker meal to set off quickly in the morning and return to at the end of a busy day.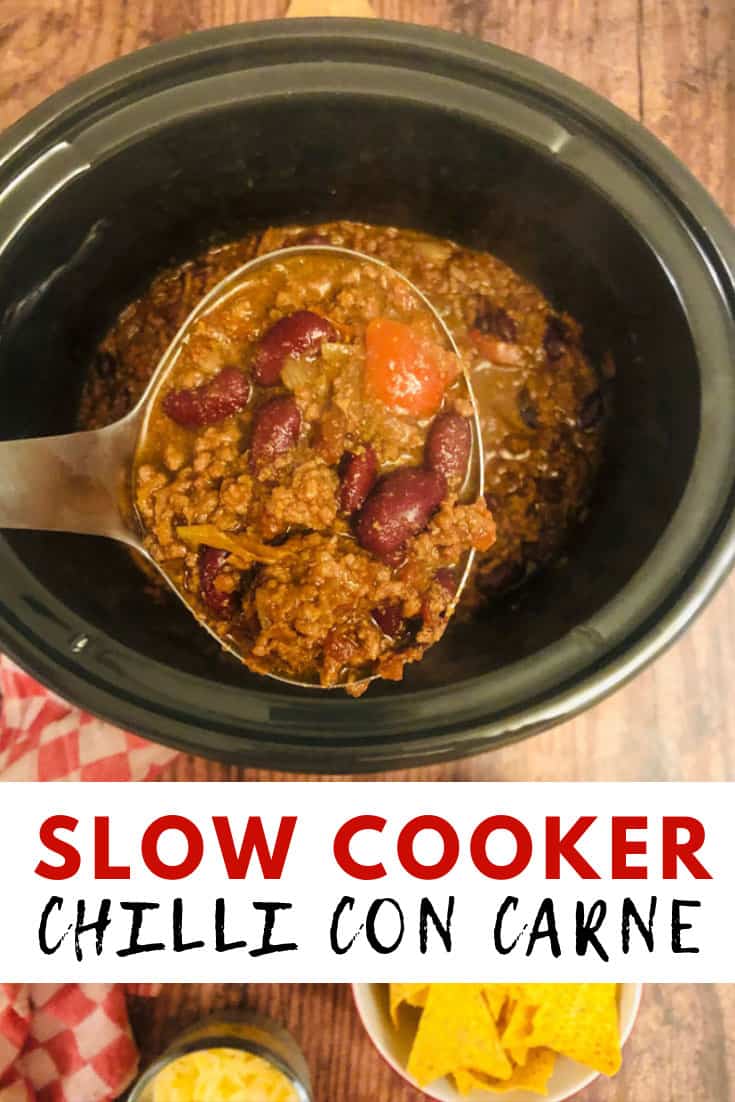 How To Make Chilli Con Carne In A Slow Cooker
Slow Cooker Chilli Con Carne Without Browning The Mince
As with most of my slow cooker recipes, I don't brown the meat first (the only exception being sausages!) – I much prefer being able to add everything into the one bowl at once, switch it on and come back to it when it is ready later on in the day.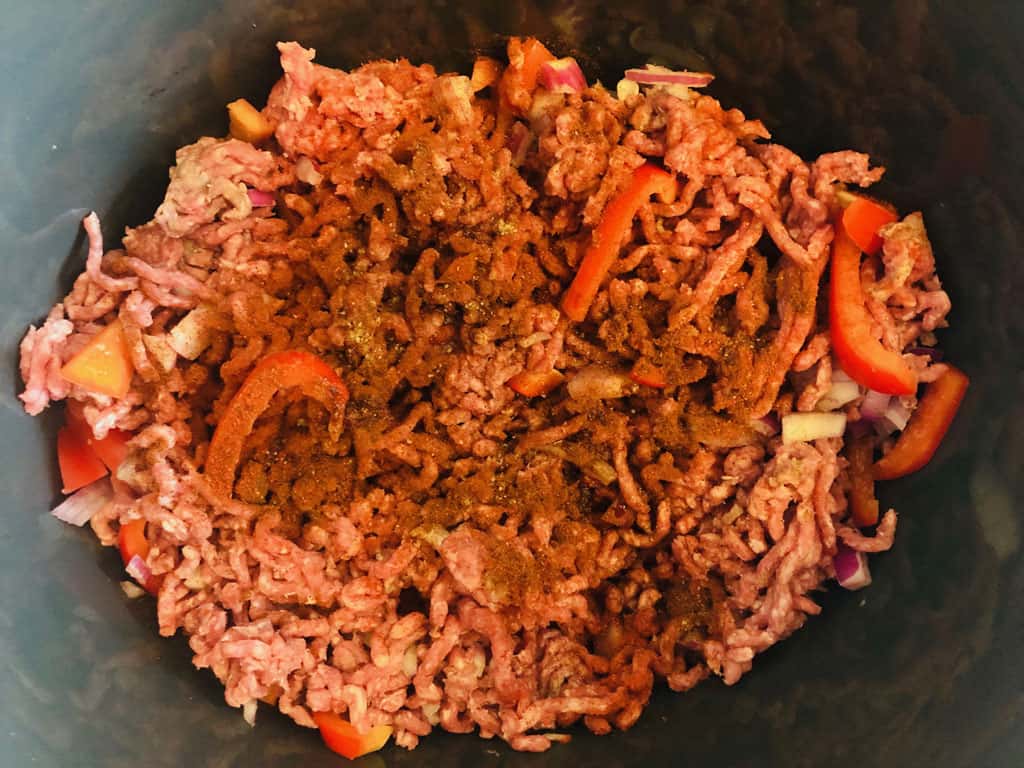 I simply add in the raw mince – on this occasion I used 750g of mince, you can use less and not change any of the other ingredients – and then added the remaining ingredients.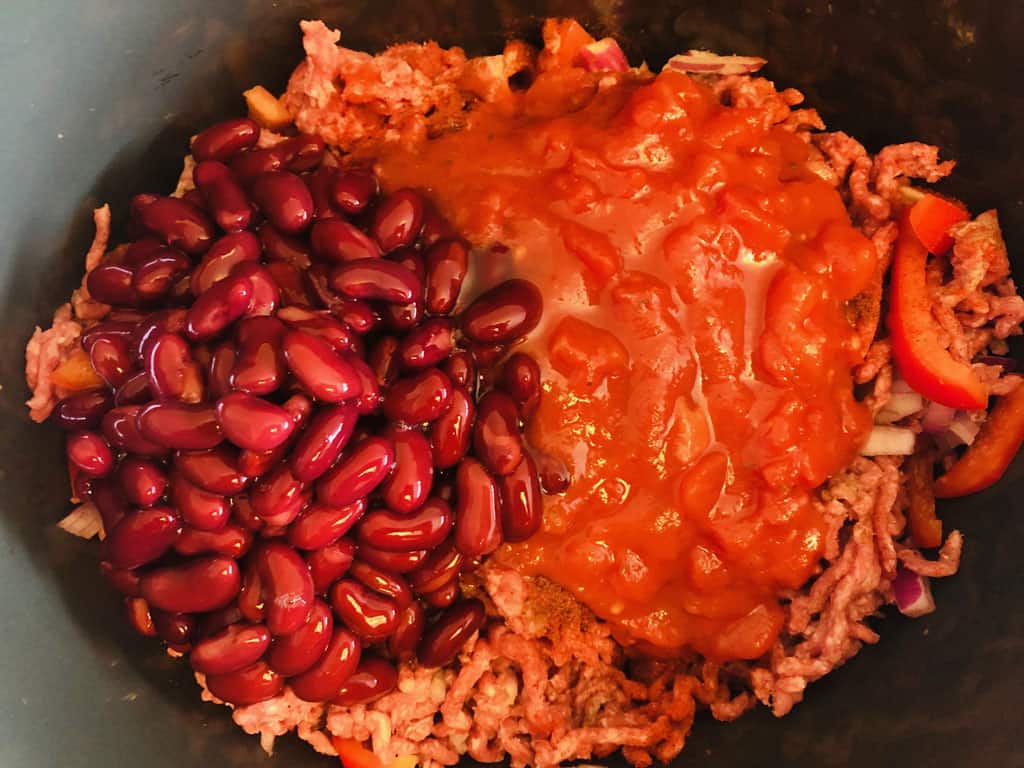 Once everything is in, I give it a good stir to mix it all around. I don't add any extra liquid to the slow cooker.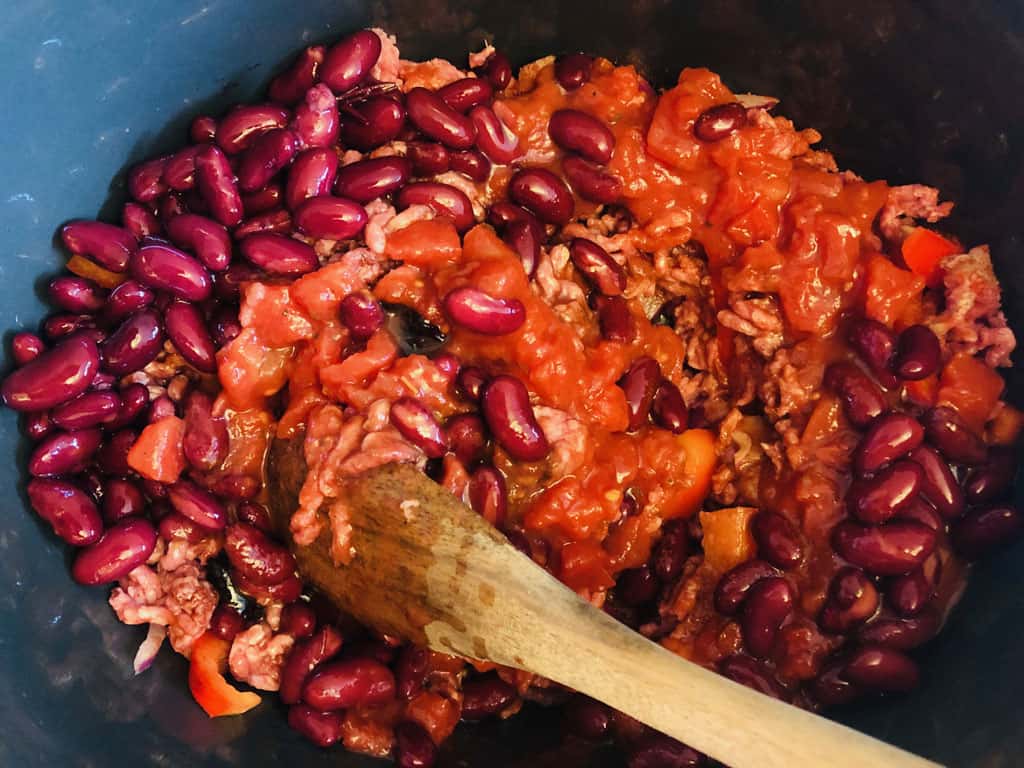 Once everything is in, place the slow cooker lid on and set it off on low for 6 hours, or high for 3 hours.
Side Note: You can cook it for longer, I had mine on for closer to 8 or 9 hours on low.
What Spices Should I Use With Chilli Con Carne?
I use a mild chilli powder from the supermarket. I also add in some smoked paprika and ground cumin. How much you add will depend on how 'warm' you like your chilli. You can add in some sliced fresh chillies too if you really want to spice it up. We normally go for a mild chilli con carne that the whole family will eat, the recipe below is based on that, feel free to add more spices according to taste.
Other Ingredients You Can Add To A Chilli Con Carne
I add a tablespoon of Worcestershire Sauce to our chilli con carne. You can also try adding a little dark chocolate (about 20g) to add a slight twist on the taste. I have also heard of people adding coffee granules, but I've never tried this (let me know in the comments if you have!)
Thickening Up The Sauce
At the end of the cooking time it could be that the sauce is too thin. If this is the case, you can either leave the lid off for the last 20 minutes – 30 minutes for it to thicken up, or stir in some beef gravy granules. At this stage you can also add in any extra seasoning if needed.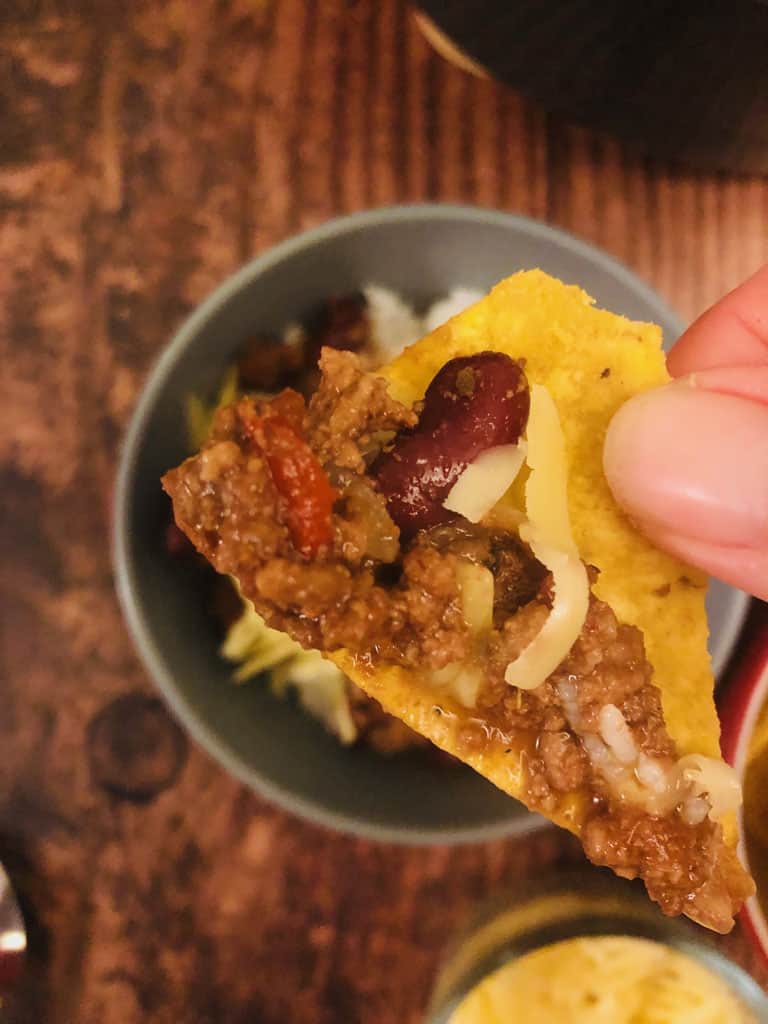 What To Serve With Chilli Con Carne
Chili Con Carne is a versatile dish that goes well with a number of sides. Try it with rice, tortilla chips, melted cheese, potato wedges, jacket potato or mashed potato. It also tastes great heated up the next day and added to something different!