Slow Cooker Meatballs are a popular dinner in our house! When served with spaghetti and rich tomato sauce, this simple slow cooker recipe appeals to all the family.
Like slow cooker spaghetti bolognese, when meatballs are cooked over a longer period of time in a slow cooker, the meat stays soft and tender, soaked in rich and tasty tomato sauce.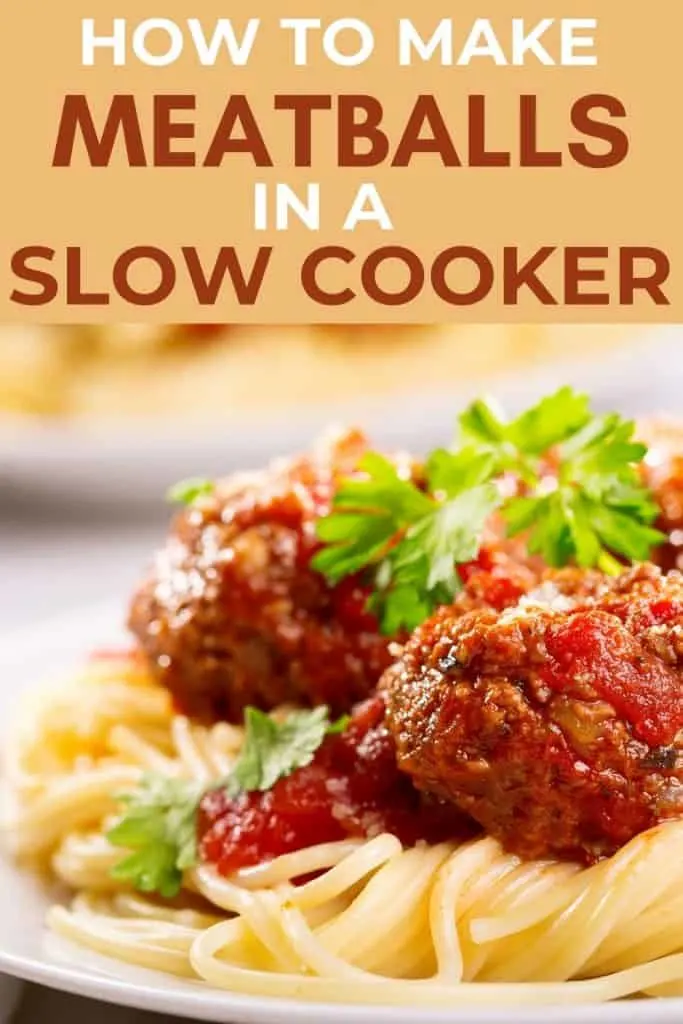 How To Make Slow Cooker Meatballs
The Meat
You can either make the meatballs from scratch or grab some that have been pre-prepared. Making meatballs is quick, but if you don't have the time, meatballs found in the fresh meat aisle will work just as well.
Choose the type of meat you prefer – I tend to use beef mince, but turkey or pork works just as well.
You might also like: More Slow Cooker Mince Recipes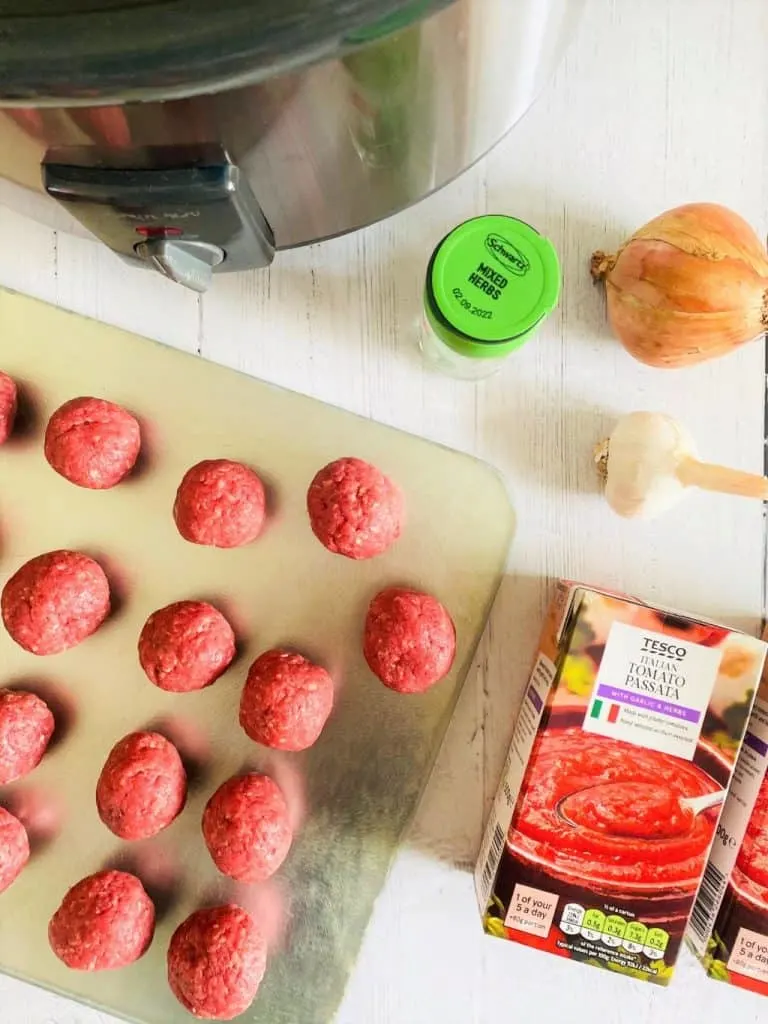 The Sauce
Like the meatballs, you can either use a jar of tomato pasta sauce or make your own.
When I say make your own, I really don't put a huge amount of effort into the process! I literally just add some passata (or sometimes a tin of chopped tomatoes), some herbs, spices, and garlic.
Can I add raw meatballs to the slow cooker?
I usually add all my ingredients into the slow cooker while they are raw.
I'm all about speed and minimal washing up!
However, for this recipe, I do like to fry the meatballs first to seal them gently. This helps to prevent them from breaking apart during the slow cooking process. Searing the meatballs also keeps the juices inside the meatballs during the slow cooking period for maximum flavour.
Having said that, it is perfectly safe to add raw meatballs straight into the slow cooker.
Add Sauce Ingredient Straight To The Slow Cooker
If you are making your own sauce, add all the ingredients to the slow cooker bowl and mix in there. Transfer the meatballs into the sauce.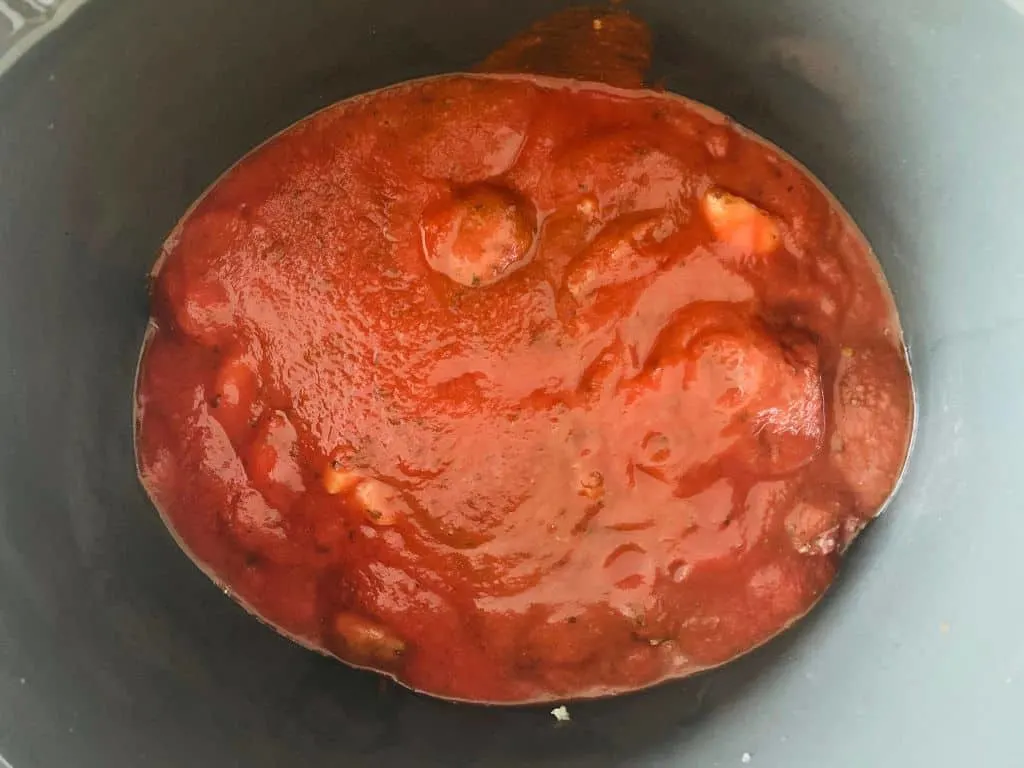 Set the slow cooker on low for 4-5 hours.
At the end of the cooking time, lift the lid and very carefully stir the meatballs around in the sauce, making sure you don't do it too vigorously and cause them to break apart.
Serve the slow cooker meatballs over cooked spaghetti or mashed potatoes. Grate some cheese over the top of the meatballs and wait for it to melt in. Yum.
I hope you enjoy this recipe – let me know in the comments how you get on with it!
You might also like:
Are you looking for more slow cooker recipes?
If you enjoy this recipe, you might like my new eBook '100 Slow Cooker Recipes.' It will be released on Monday 8th March 2021, but you can pre-order it today for a discounted price – check it out!