Learning how to make meatballs from scratch is quick and simple.
One of the great things about homemade meatballs, aside from the taste, is the opportunity to put in exactly what ingredients you want to!
I've made all sorts of meatballs; classic beef mince meatballs, Swedish meatballs, Thai inspired meatballs – like homemade burgers, the only limitation is your imagination.
But today, for the purpose of this article, we are going to focus on classic beef mince meatballs – but the steps below can be adapted for any type of meatball.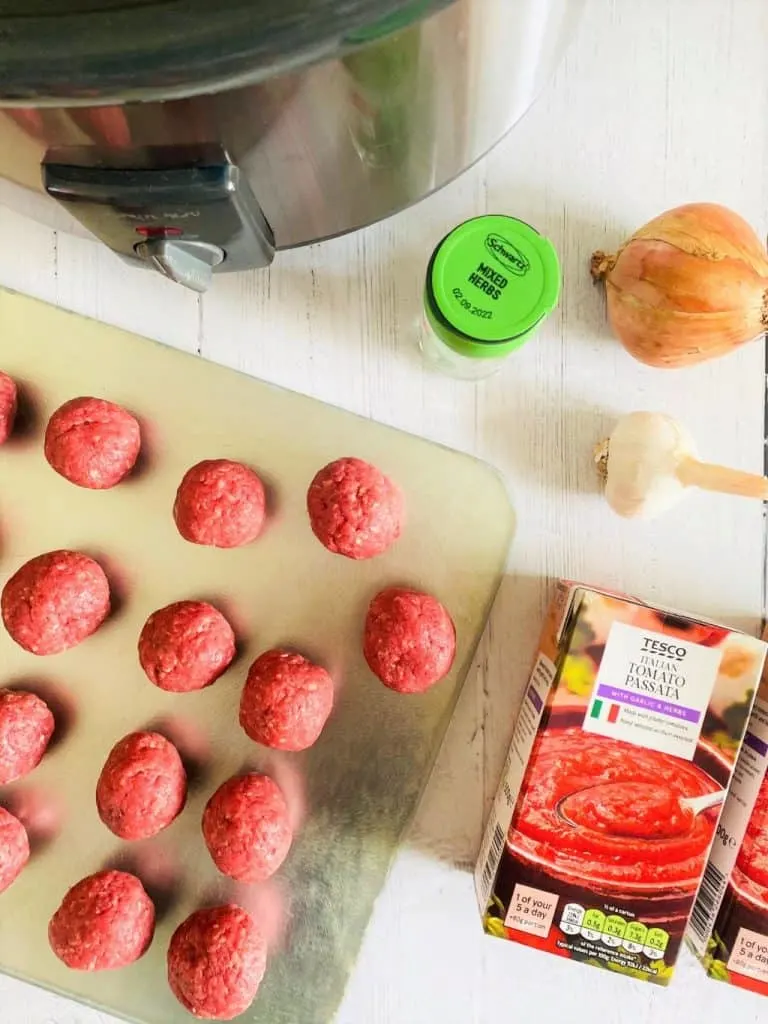 Is It Easy To Make Meatballs?
Yes, it is very easy to make meatballs. It only requires a few ingredients and about 5 to 10 minutes of preparation.
Ingredients For Meatballs
Beef Mince
The below measurements are estimates, the number of meatballs you manage to make will depend on the size you make them. The below numbers are for making meatballs roughly the size of a golf ball.
1kg – 40 meatballs
750g – 30 meatballs
500g – 20 meatballs
250g – 10 meatballs
Egg and Breadcrumbs
It can be tempting to skip these two ingredients but they are included for a reason. They help to bind together the meat, to prevent it from falling apart during the cooking time. Egg also helps to keep the meat moist and stop it from drying out.
If you can't use egg or breadcrumbs scroll down a little to where I suggest some alternatives.
Related: How To Make Breadcrumbs
Herbs/Spices/Seasoning
You will want to add some extra herbs and spices to your meatballs, or they will taste quite plain, even when cooked in a meatball sauce. Try some dried mixed Italian herbs, or some chopped up fresh parsley.
Extras
You could also add in some finely chopped chillies, onions and/or, garlic.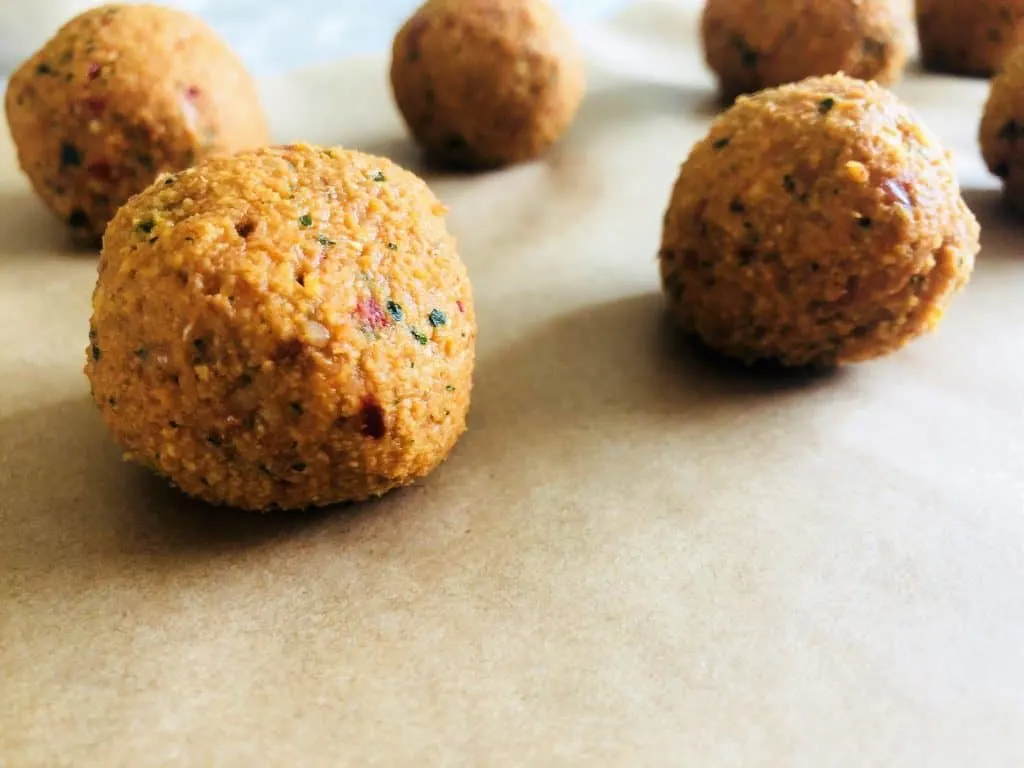 Mexican inspired 'meatballs' made from beans
How To Make Meatballs From Mince – Step By Step
In a bowl mix together the mince, egg, breadcrumbs and any herbs or seasoning you are using.
When everything is well combined, using your hands (you might want to oil them), roll the meat into equal sized balls.
Place them side by side until you are ready to cook them via one of the methods listed below.
Making Meatballs Without Breadcrumbs
Breadcrumbs help to bind meatballs together and stop them from falling apart during the cook time. However, if you don't have any breadcrumbs, or you don't want to use them, you can substitute them with oats or crushed cereal.
Can You Make Meatballs Without Eggs?
Although eggs are great for holding the mince together and keeping it moist during the cooking time, not everyone can eat egg. If this is you, try substituting with one of the following;
Buttermilk
Yoghurt
Breadcrumbs and milk
How To Make Turkey Meatballs
You make turkey meatballs exactly the same way as you would make beef meatballs. Always use something to bind the meat together, preferably egg and breadcrumbs, and flavour the turkey with some herbs and seasoning.
Popular herbs that go well with turkey include rosemary, thyme and sage.
Can You Make Meatballs Ahead Of Time – When To Make Them
Yes, you can prepare meatballs ahead of time – up to 24 hours if you are storing the uncooked meatballs in the fridge, or alternatively, you can make the meatballs and then freeze them for up to 3 to 4 months.
Can You Make Meatballs In An Air Fryer?
Yes, you can make meatballs in an air fryer. Just prepare them in the same way. Depending on your air fryer they should be ready in less than 10 minutes.
Can You Make Meatballs With Quorn Mince?
Yes you can, check out the recipe from Quorn.
The Best Way To Cook Meatballs
Meatballs can be cooked by a variety of different methods. The best way to cook meatballs will largely depend on what time and what appliances you have available.
Meatballs should be brown on the outside but still lovely and tender on the inside. It can be easy to overcook meatballs which leaves the inside dry – follow one of these methods and you should cook the perfect meatball every time!
Grill
Brush with a little oil and grill for 8-10 minutes.
Pan
Brown the meatballs first in a pan, using a little oil to stop them from sticking. If you are using sauce, add it now and leave the meatballs simmering for 15 to 20 minutes. They can also be cooked without sauce until they are cooked through (about 10 minutes). You may need to cook them in batches if you are making lots.
Oven
Baked meatballs are equally delicious and are cooked without the oil. They can be cooked in a sauce with some pasta, or just by themselves. Allow about 20 minutes at 200C/fan 180C/gas mark 6
Slow Cooker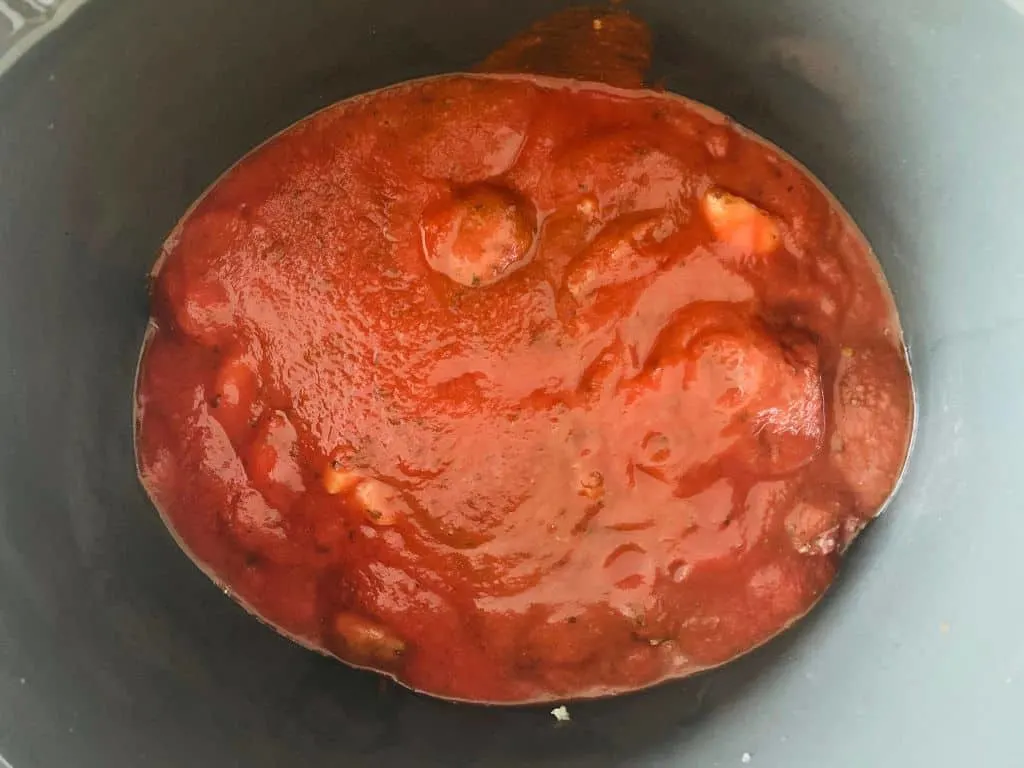 Slow cooker meatballs are the perfect way to leave your dinner cooking whilst you get on and do something different! They will take about 4 hours on low.
Pressure Cooker (Instant Pot, Ninja Foodi, Pressure King Pro)
Pressure cookers are a bit of a life saver if you are running short on time! You can make meatballs in any pressure cooker, together with the sauce. Cook them on high power for 7 minutes.
Air Fryer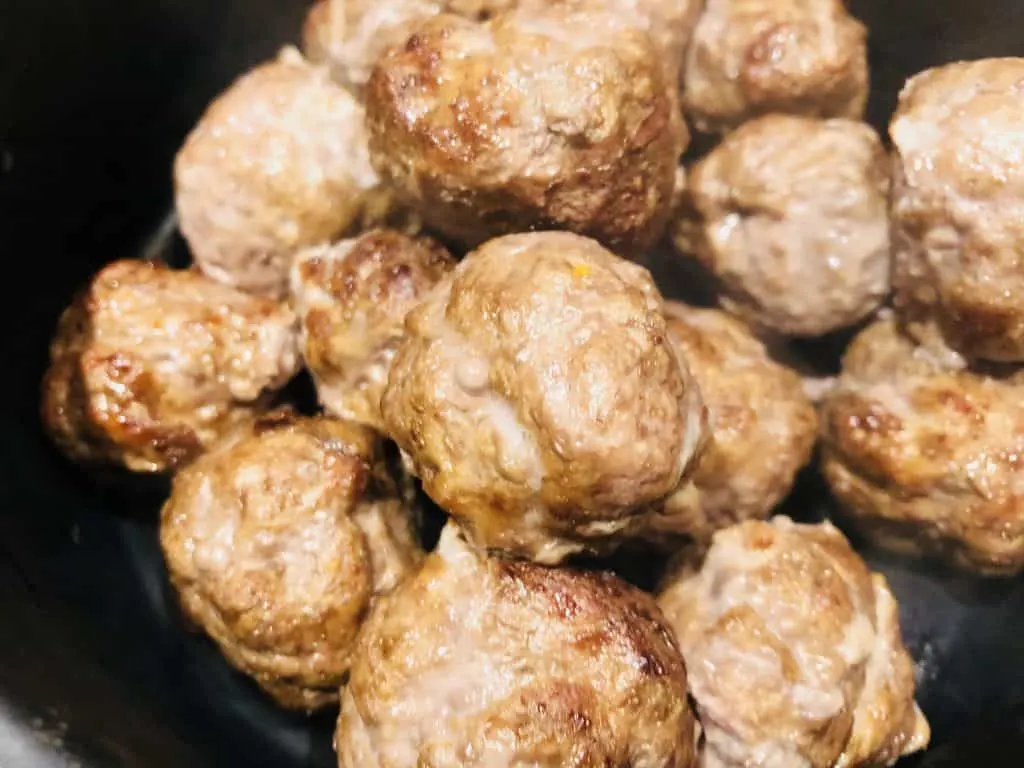 Air fryers are a quick way to cook meatballs – they should be ready in less than 10 minutes.
Related: Air Fryer Meatballs
How To Tell When A Meatball Is Cooked
A meatball is cooked through when it is no longer pink in the middle and the juices run clear.
What To Serve With Meatballs
There are lots of delicious options when it comes to serving meatballs. Traditionally they are served in a tomato sauce over spaghetti but they can also be served in a pasta bake, in a Thai curry or Swedish style with some mashed potatoes.