Meatballs are a staple in our household. They are super easy to make, whether you make them yourself from minced beef, or buy the meatballs already moulded into balls. Either kind can be made in the airfryer, and they only take 7 minutes to cook.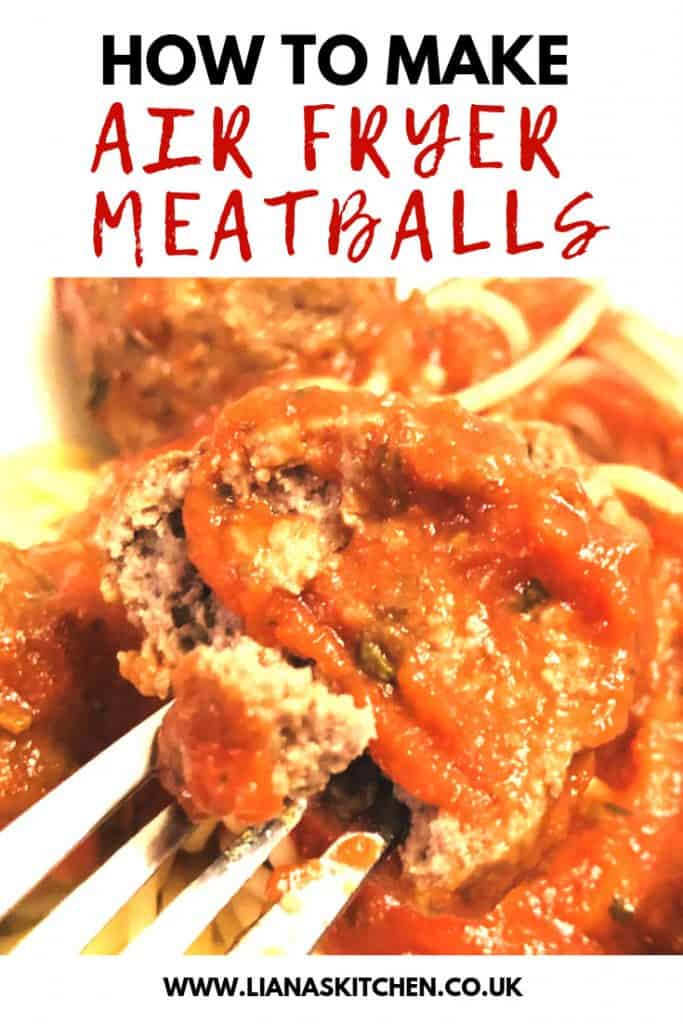 Last night I made ours from some beef mince I had, the recipe is below. As we have the smaller Phillips Air Fryer I used a trivet inside the air fryer basket so that I could cook on two layers. This saved me the time from cooking our meal in two batches.
Related: How To Make Meatballs
Once they were cooked (did I say they only took 7 minutes?!!) I transferred them to a cake tin that I use in the air fryer – you can use any ovenproof container you have that will fit the air fryer, or get yourself some air fryer accessories to use, mine have come in really useful.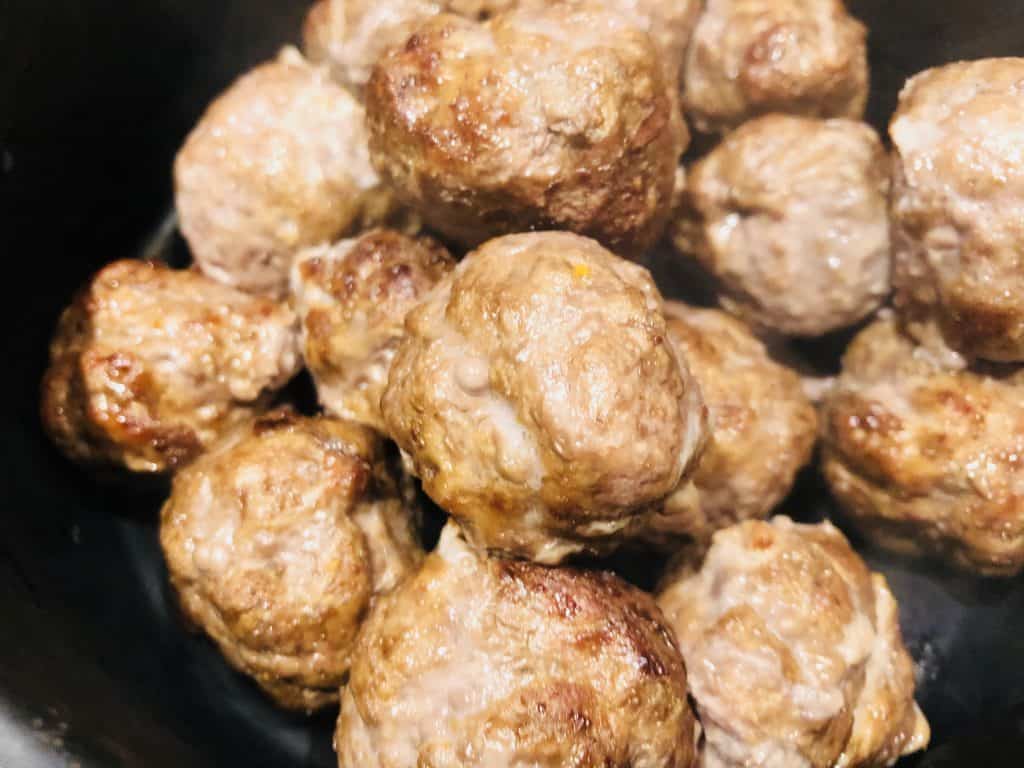 I poured 500g of garlic and herb passata over the top and put it back in the air fryer for another 6 minutes (at a lower temperature) to warm the sauce through. Then, I just scooped it onto cooked spaghetti, melted a little cheese on top, and we had ourselves a tasty homemade dinner.
Update: I decided to make a video of me making the meatballs – I'm still getting used to speaking on camera so go easy on me 😉