Air fryer chicken wings perfectly combine crispy, seasoned skins and juicy, tender insides. As with many air fryer recipes, wings are simple to make and require minimal preparation.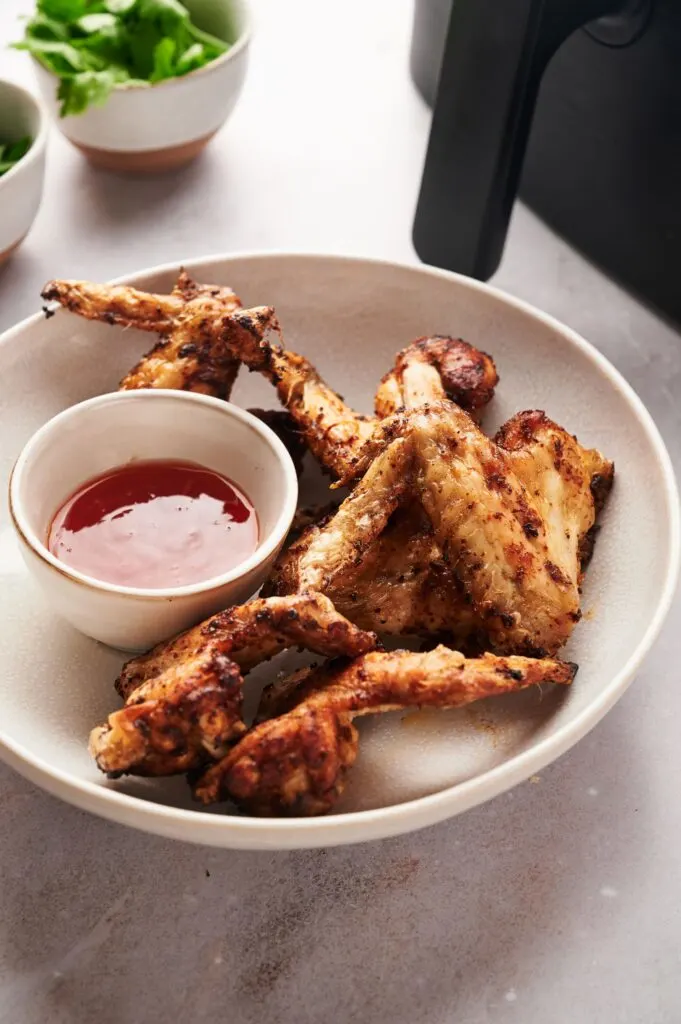 How To Make Chicken Wings In An Air Fryer
Like my air fryer chicken thighs recipe, it really is as simple as choosing your favourite seasoning for chicken and putting the wings in a preheated air fryer.
This is what you'll need: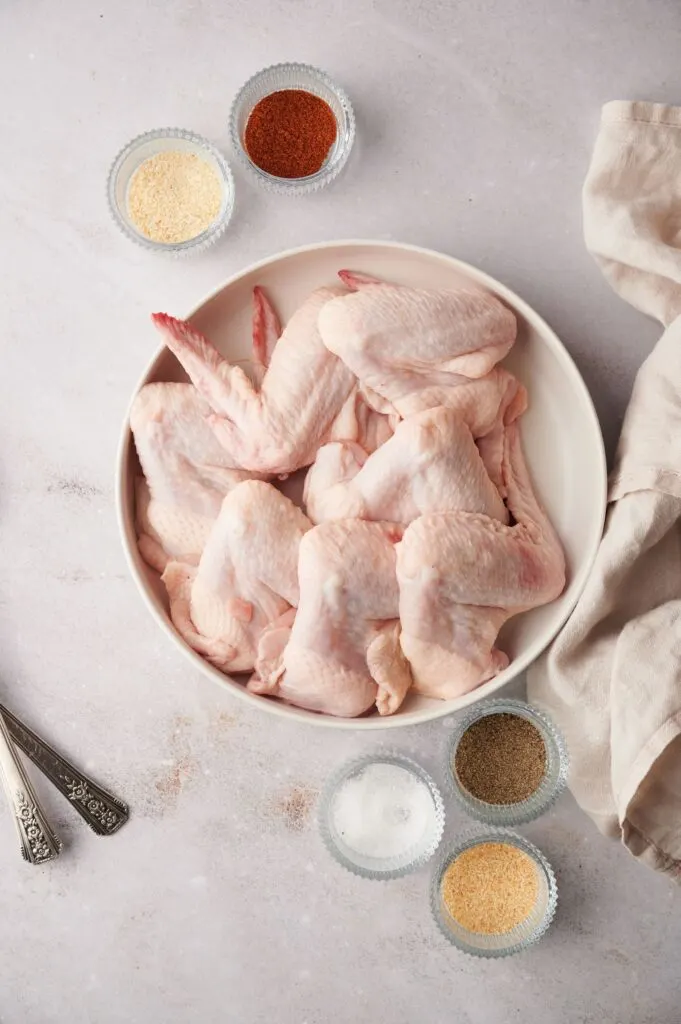 1 kg chicken wings—this is to make 4 servings; you can of course make more or less.
1 tbsp olive oil
1 to 2 tsp of seasoning – see below for options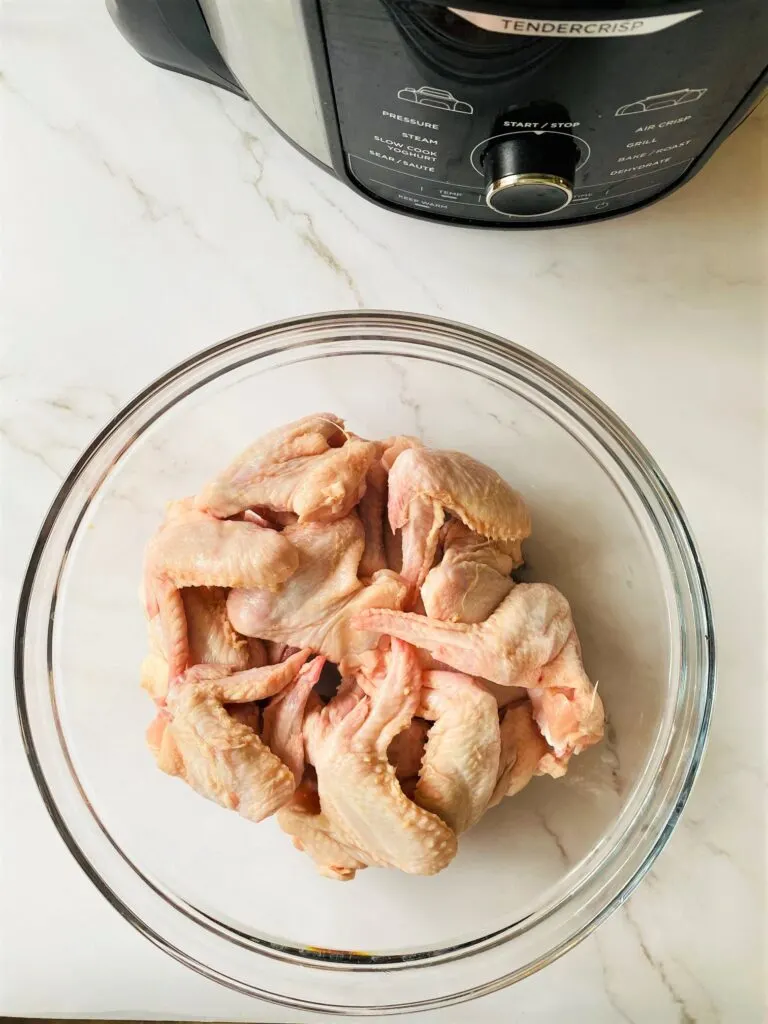 What Seasoning Should I Use For Chicken Wings?
There are so many different seasonings you could use for chicken wings. I've started to buy some of the premade seasonings, but you can easily make your own.
A simple one would be;
½ tsp garlic powder
½ tsp onion powder
½ tsp paprika
½ tsp salt
½ tsp black pepper
These are two of my current favourite premade mixes.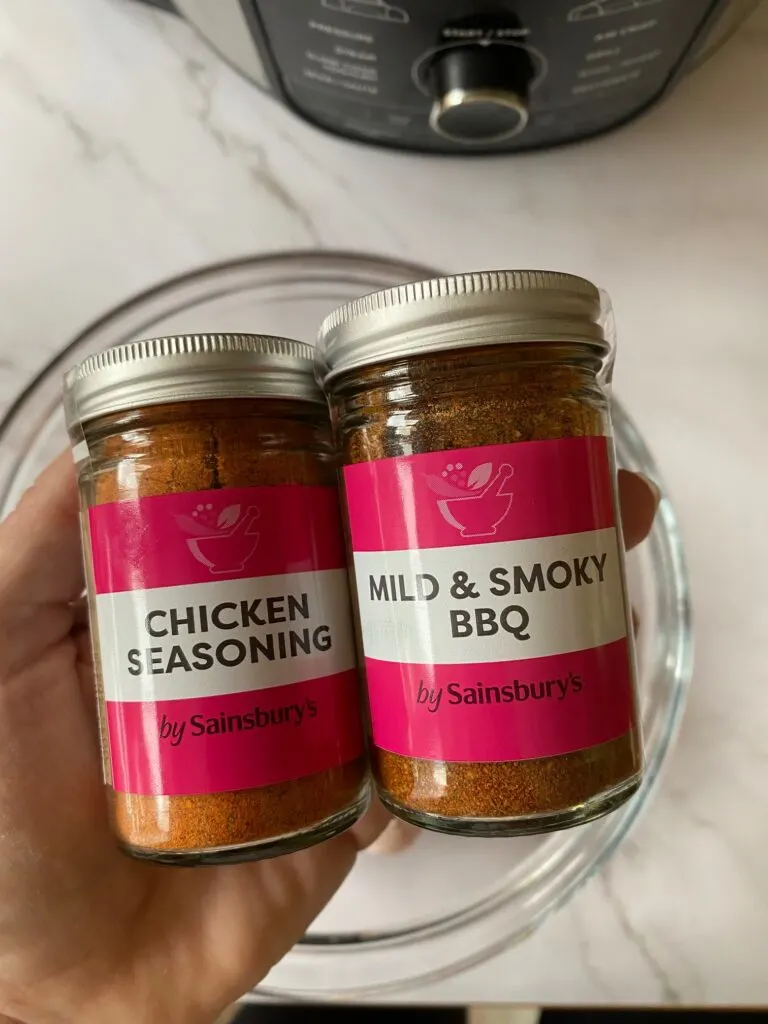 Preparing Chicken Wings For The Air Fryer
Start by making sure the chicken wings are as dry as possible by patting them with some kitchen roll. Dry chicken wings will help them crisp up more.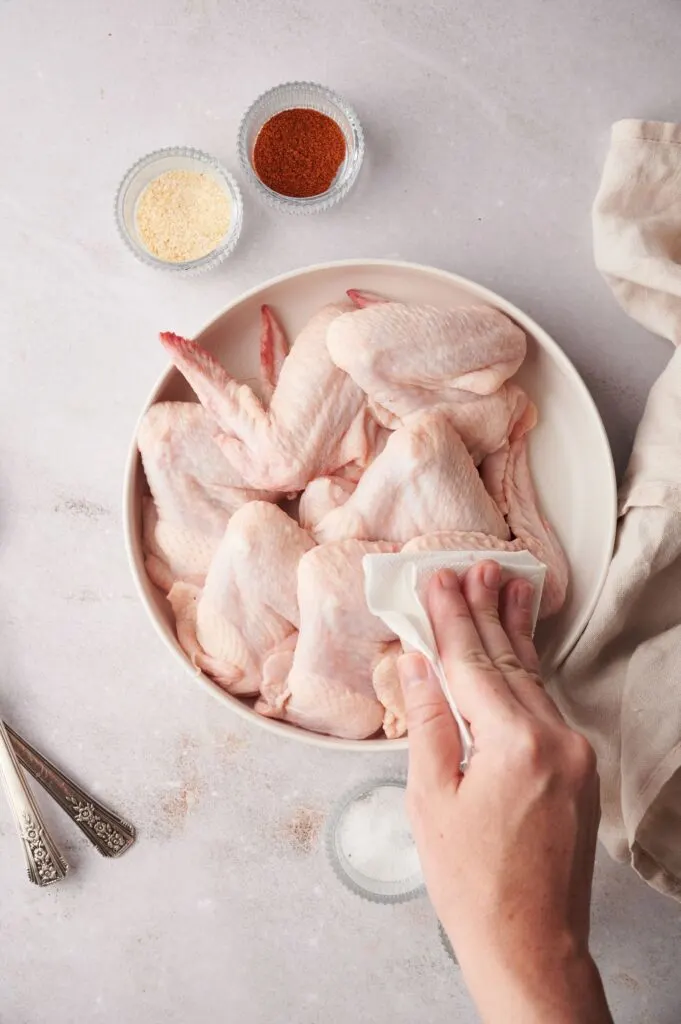 Drizzle the olive oil over the chicken wings, tossing them to make sure they are all covered. Sprinkle the seasoning over the wings, spreading the seasoning evenly over them all.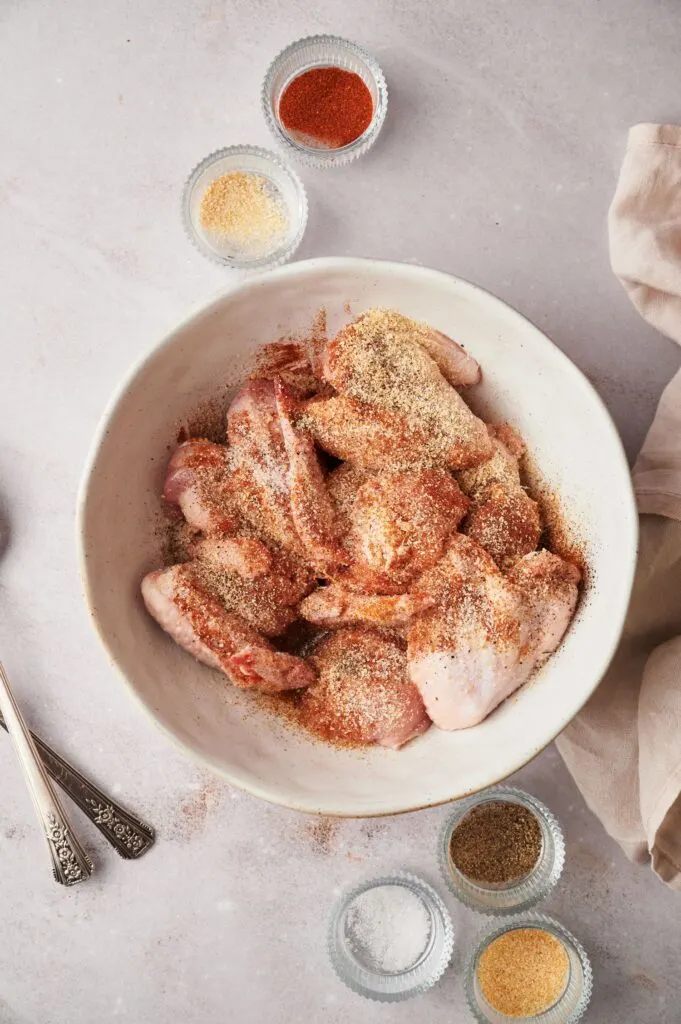 Transfer the chicken wings to the air fryer. Depending on your air fryer type, you might need to cook them in batches.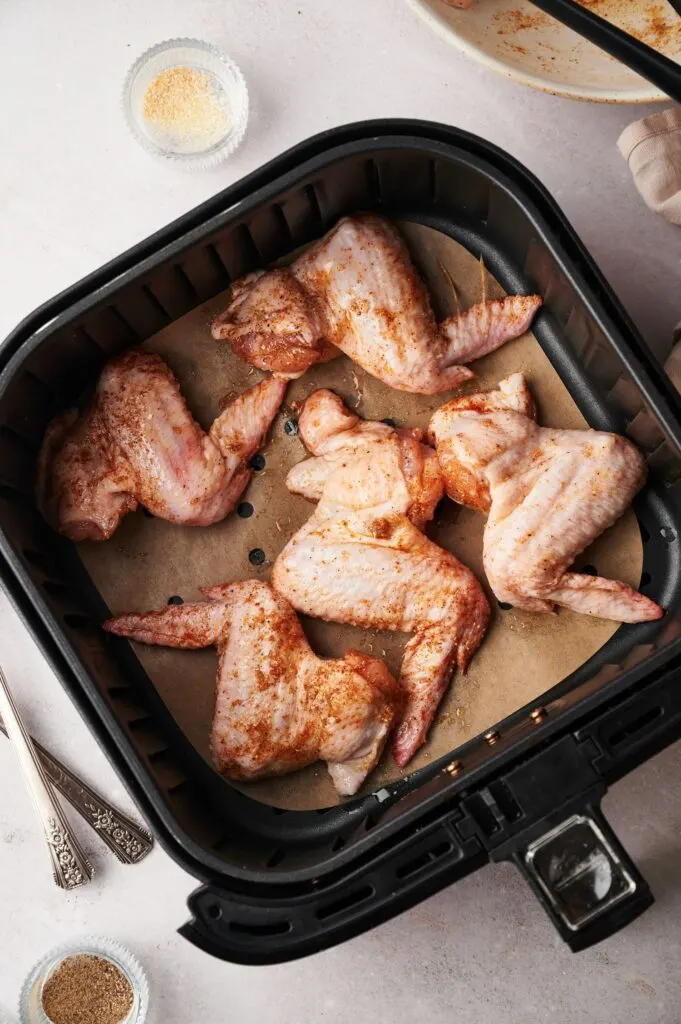 I have made them in many different air fryers, including Ninja, Cosori, Tower and Proscenic.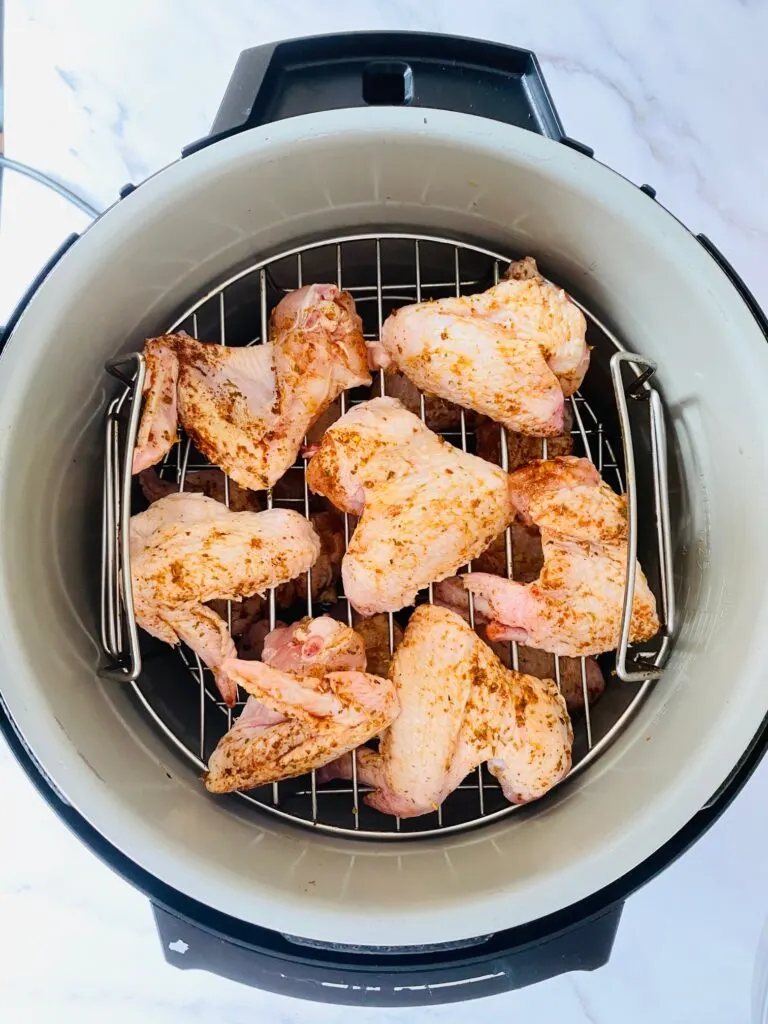 I have also made these chicken wings in a Ninja Foodi 9 in 1 using a metal rack to provide extra space for more wings. I laid 4 wings on the base of the Ninja bowl (I didn't use the air fryer basket). The remaining wings were laid out on the two shelves.
It is important to ensure the wings have enough space between them and are not overcrowded, or they won't crisp up.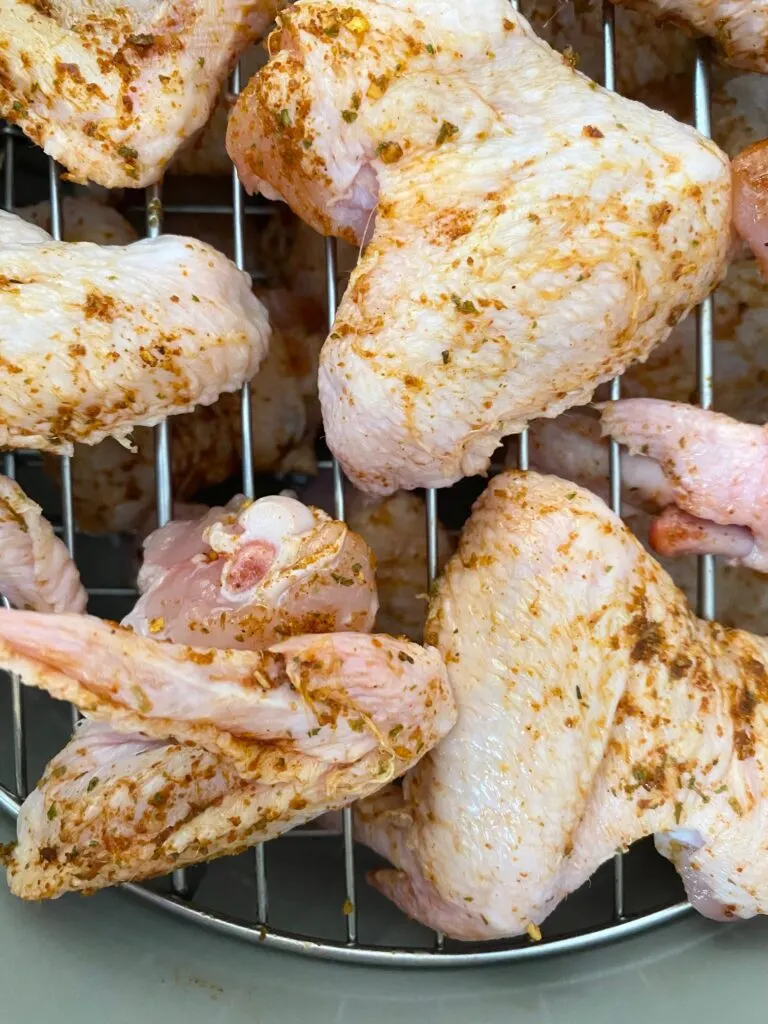 How Long Do Wings Take In An Air Fryer?
Again this can vary depending on your air fryer. Typically they should take about 25 minutes. For the first 20 minutes, cook them at 180C (turning them once or twice during this time) and then turn the temperature up to 200C to crisp up for the last 5 minutes or until the skin is crispy.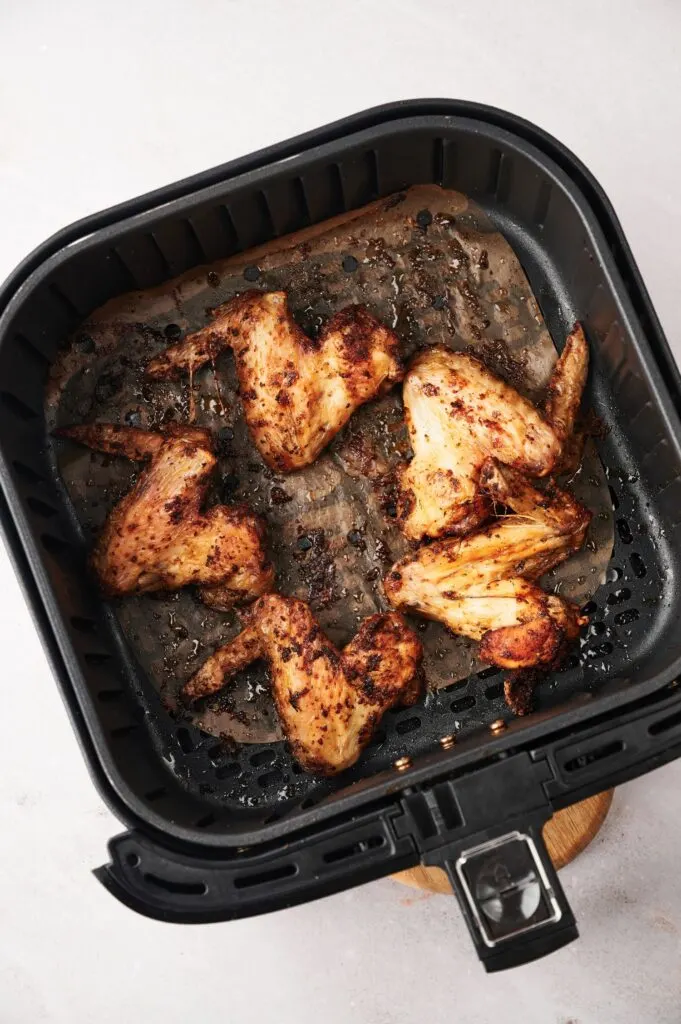 Which Air Fryer Should I Use?
Chicken wings can be made in any air fryer. Just keep an eye on them as you cook them for the first time as some air fryers cook faster than others.
Chicken Wing Sauce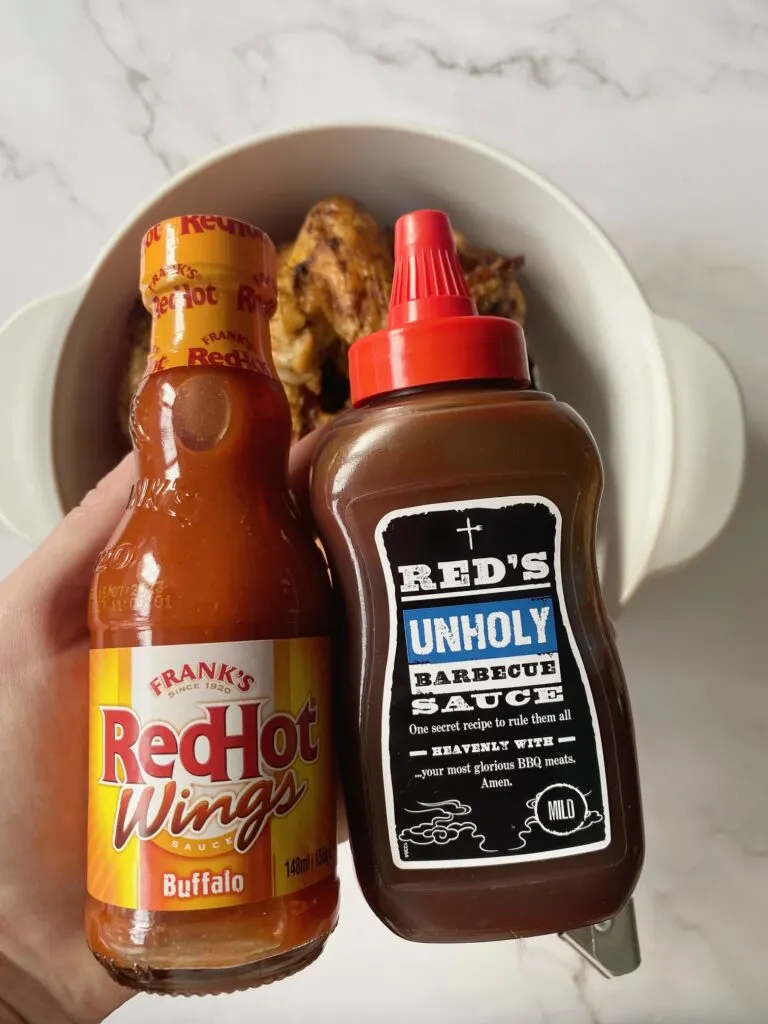 The chicken wings can be eaten as they are, or you can dip them in your favourite sauce. Options could include;
BBQ Sauce
Buffalo Sauce
Hot Pepper Sauce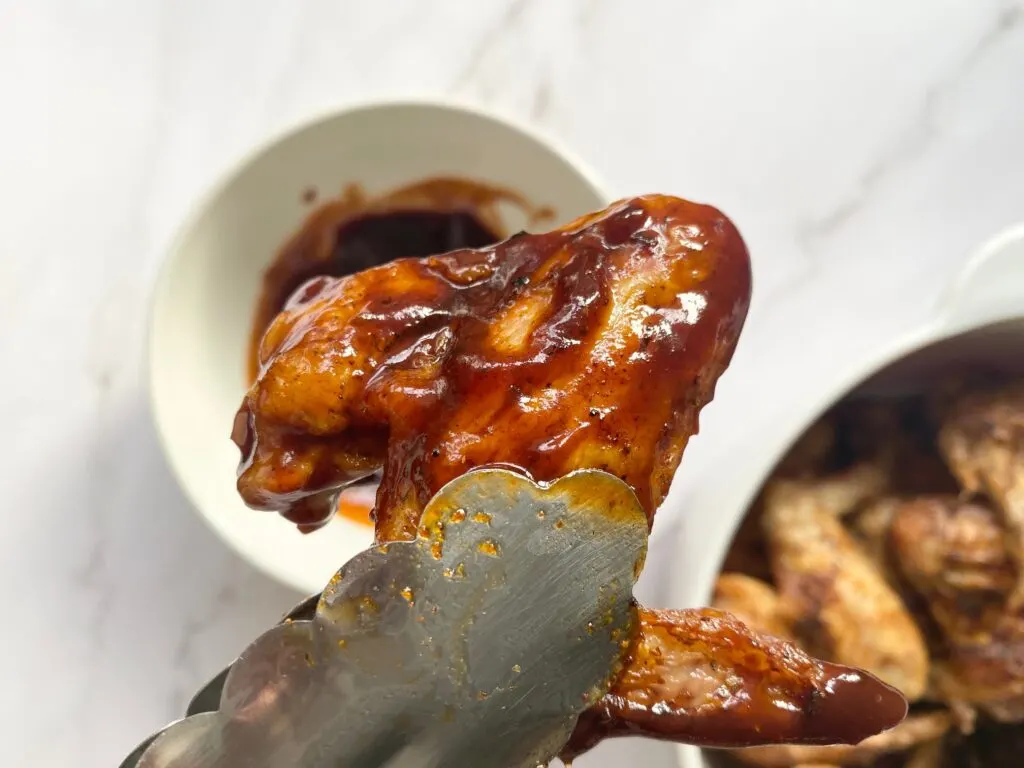 What To Serve With Air Fryer Chicken Wings
Chicken wings are typically served as either the main meal or as a side dish – they are a popular choice to serve at parties as finger food.
Good air fryer snacks or sides include;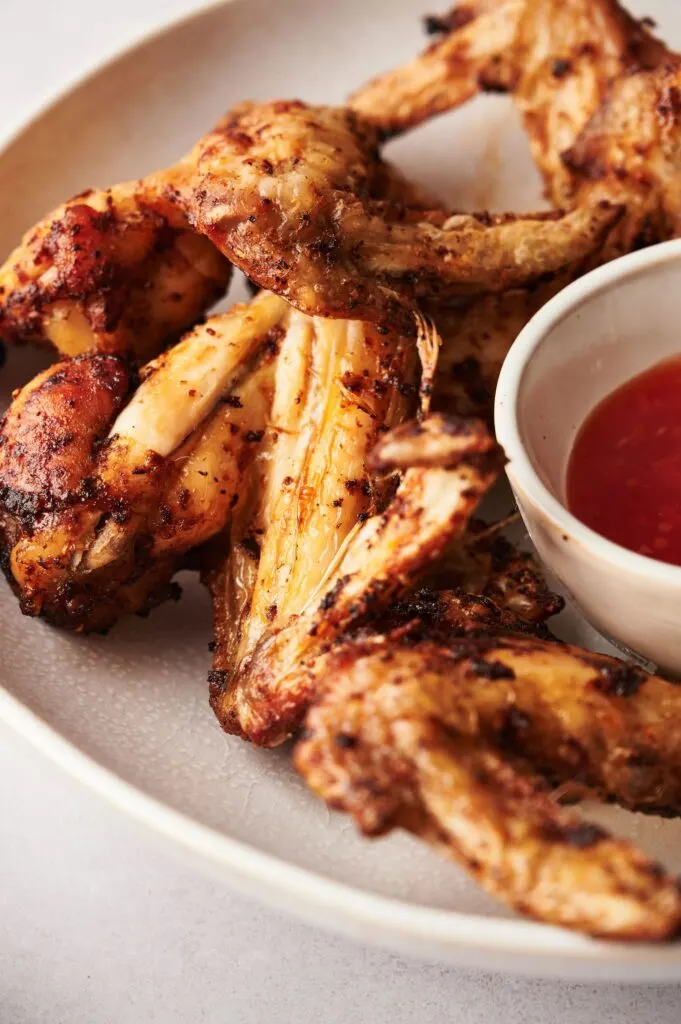 More Air Fryer Chicken Recipes
Are you looking for more air fryer chicken recipes?