Are you looking for some air fryer chicken recipes?
Look no further; below are some of my favourite chicken recipes for making in an air fryer.
Air-frying chicken is a great way to get that crispy texture without using much oil.
Check out these easy chicken air fryer recipes for some inspiration. You're sure to find a recipe you love!
You can convert many chicken recipes to cook in an air fryer. Below are some of my favourites.
Related:
How To Tell If Chicken Is Cooked
There are a few different ways to tell if the chicken is cooked.
One is to use a meat thermometer; the internal temperature of cooked chicken should be at least 75C.
Another way to tell is by looking at the colour of the meat; cooked chicken will be white or pale throughout, with no pink areas remaining.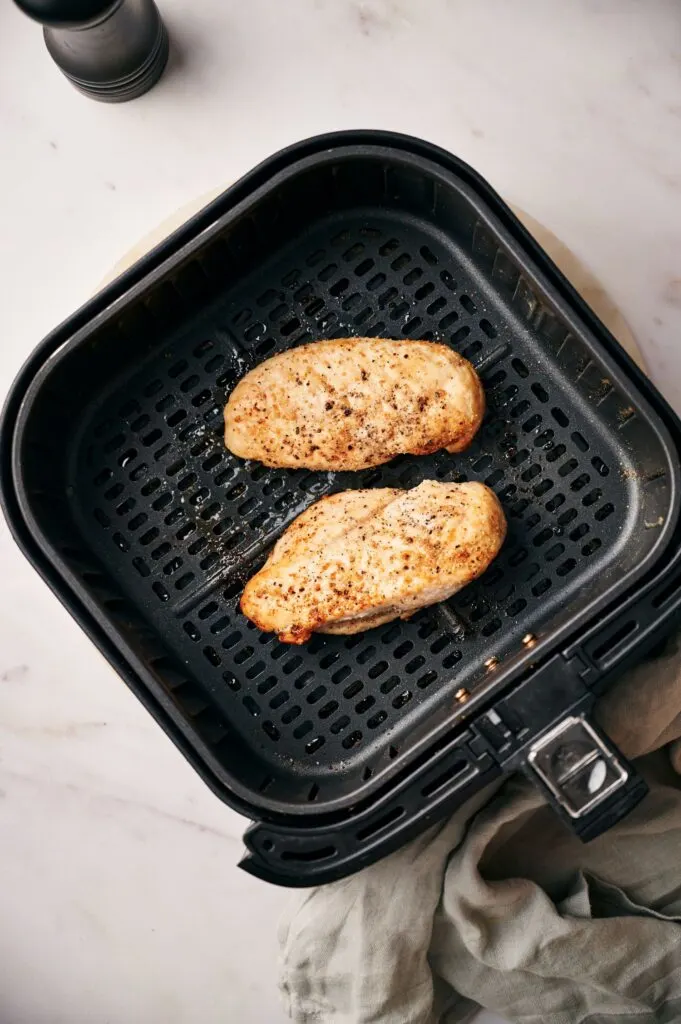 Finally, you can also cut into the chicken to check that it is cooked through; the juices should run clear, with no pink or red areas remaining.
If you're ever in doubt, it's always better to err on the side of caution and cook the chicken for a little longer.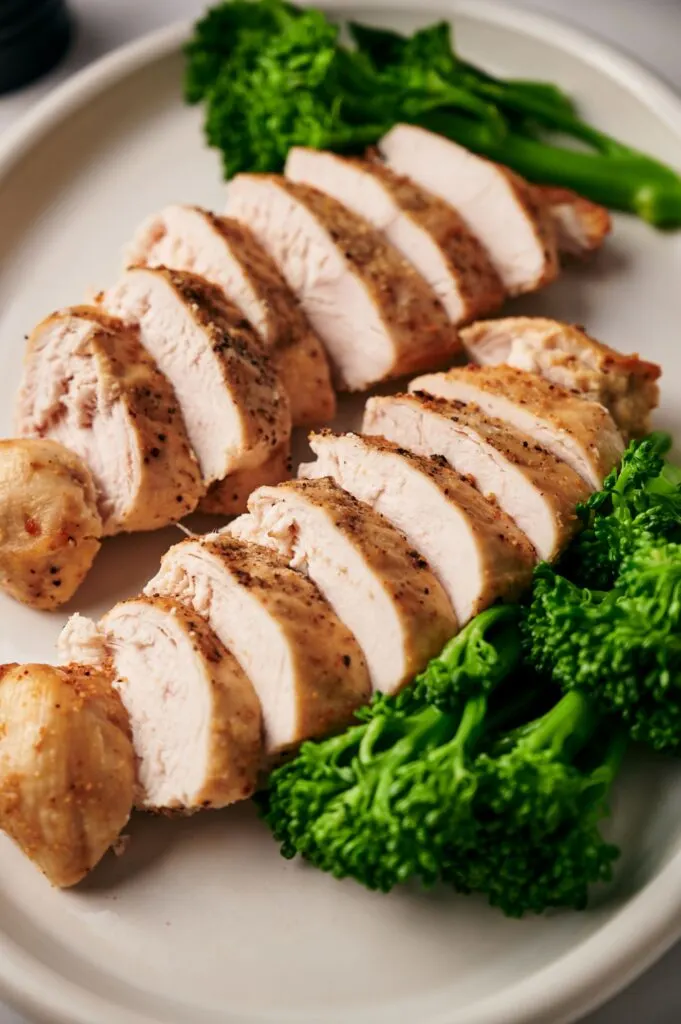 Air Fryer Chicken Cooking Times
When it comes to air fryer chicken, there is no one-size-fits-all answer to the question of cooking times.
The cooking time will vary depending on the size and thickness of the chicken as well as the desired level of crispiness.
However, a few general guidelines can help you get started.
Whole Chicken: 1 hour at 180°C
Chicken Breast: 20 minutes at 180°C
Chicken Thighs Bone-In: 25 minutes at 200°C
Chicken Thighs Boneless: 22 minutes at 200°C
Chicken Drumsticks: 25 minutes at 200°C
Chicken Wings: 25 minutes at 200°C
Chicken Seasonings
When it comes to seasoning chicken, the sky is the limit.
You can keep it simple with salt and pepper or get creative with a blend of herbs and spices.
Some popular seasonings for chicken include:
Garlic and onion powder
Italian herb blend (oregano, basil, and thyme)
Cajun seasoning
Salt and pepper
Chilli powder
Piri Piri
Jerk
Tikka
What To Serve With Air Fryer Chicken
Depending on the air fryer chicken recipe you make, you can serve chicken with a variety of different sides, such as:
Vegetables: Air-fried or roasted vegetables like Brussels sprouts, carrots, or asparagus.
Potato Sides: Mashed potatoes, baked potatoes, or sweet potato fries.
Rice and Grains: White rice, brown rice, quinoa, or a wild rice blend.
Pasta: A simple pasta salad, macaroni and cheese, or spaghetti with marinara sauce.
Salads: A light green salad with a vinaigrette, a Caesar salad, or a Greek salad.
What are your favourite air fryer chicken recipes? Let me know in the comments!