Are you looking for a quick and easy air fryer meal?
Air Fryer Chicken Breasts are the perfect solution. These chicken breasts cook in under 20 minutes, and you can season them however you like.
You'll love how juicy and flavourful these chicken breasts turn out – perfect for a quick and easy meal any time of day.
Serve them with your favourite sides, or chop them up and add them to salads or other recipes.
How To Make Air Fryer Chicken Breasts
An air fryer works by circulating hot air around the food. Cooking chicken breasts in an air fryer will result in moist and juicy chicken. Just make sure you don't overcook them, chicken breasts can dry out quickly.
Seasoning The Chicken Breasts
You can just use a little salt and pepper to season the chicken breasts before adding them to the air fryer, or, you can get creative and use your favourite seasonings.
Some of our favourites include:
Cajun seasoning
Garlic powder
Piri Piri
Paprika
Rosemary and Thyme
Do I Need To Use Oil?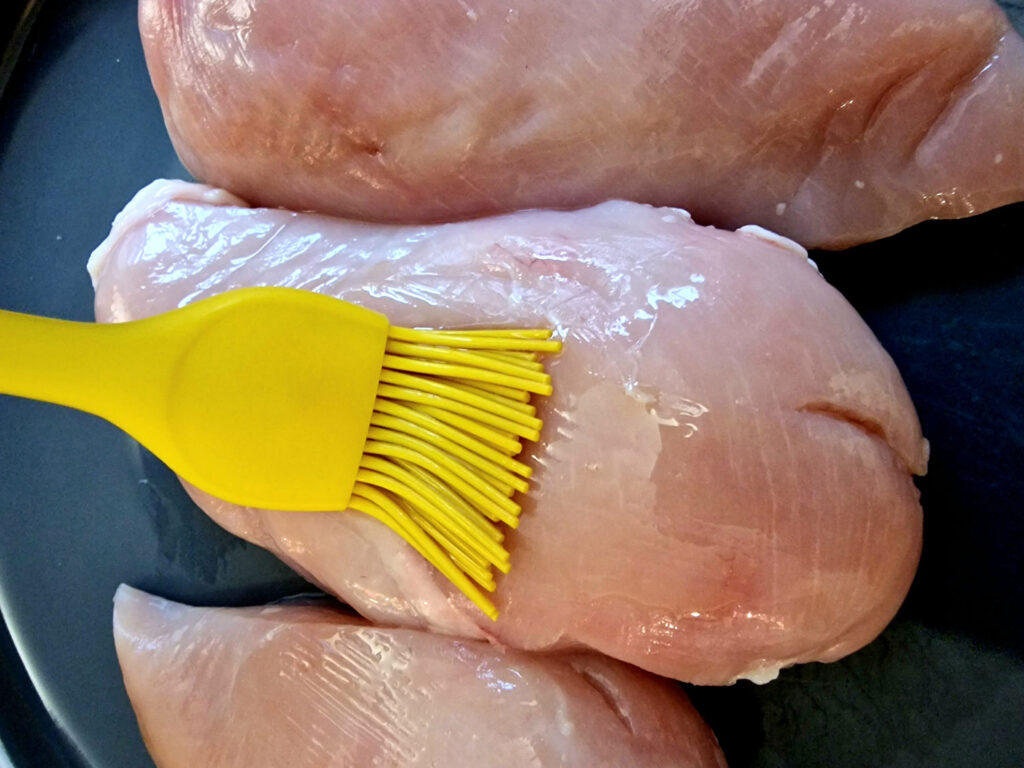 You don't have to use oil when cooking chicken breasts in the air fryer, but you can if you like. I tend to just brush them lightly with a little oil to help the seasoning stick and also brown them up a little bit.
What Temperature Do You Cook Chicken Breasts In An Air Fryer?
Chicken breasts are best cooked at 180°C (360°F).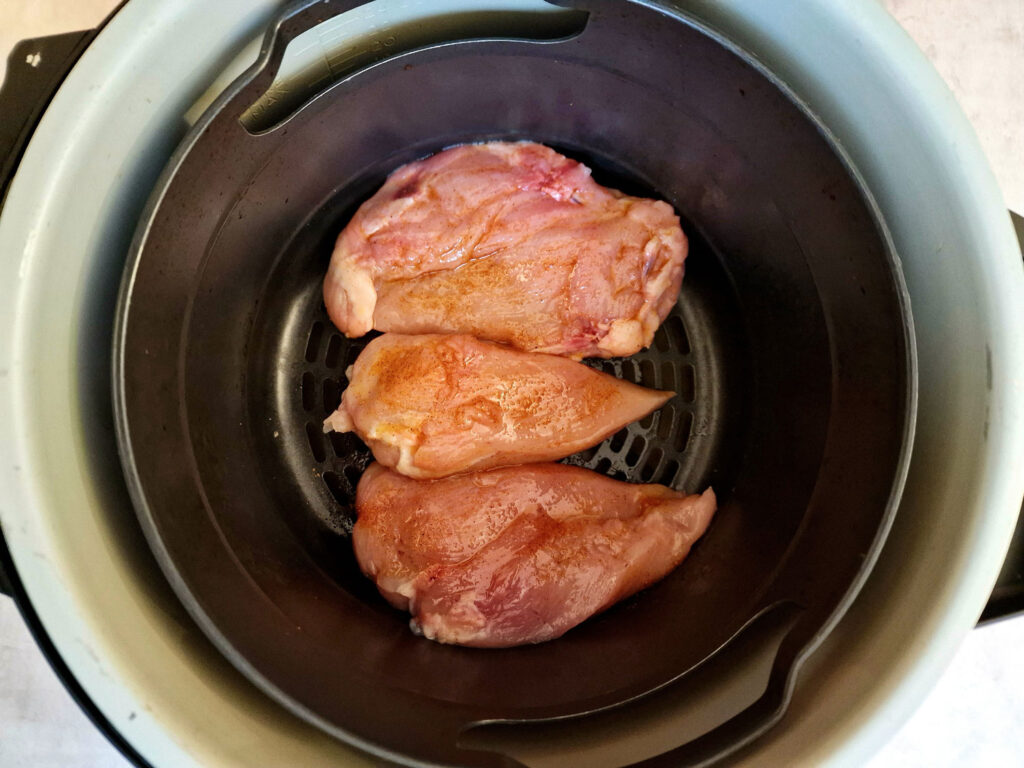 How Long Does Chicken Breast Take To Cook In An Air Fryer?
The length of time required for a chicken breast to cook in an air fryer depends on the size and thickness, for smaller chicken breasts aim for 16 minutes total (8 minutes on each side) and up to 20 minutes for larger chicken breasts (10 minutes on each side).
Always check that chicken is thoroughly cooked – the juices should run clear with no pink bits. If you are unsure, use a meat thermometer, it should read 75°C (165°F) for poultry.
Don't let the chicken cook for too long or they will dry out and lose their juiciness.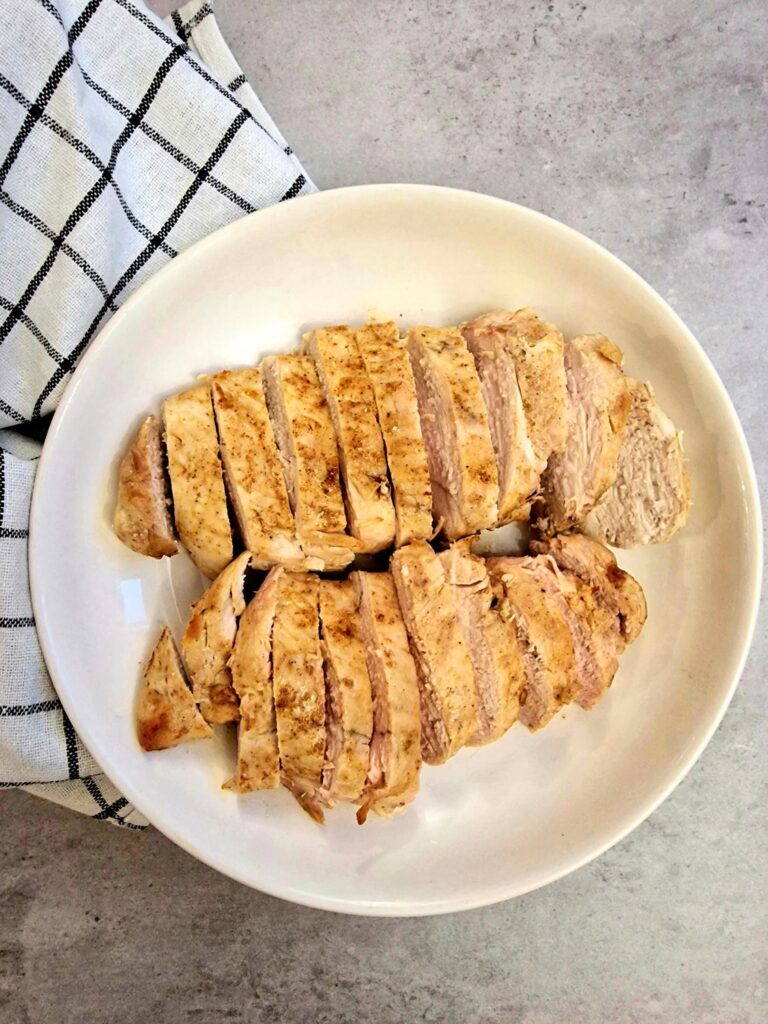 More Air Fryer Chicken Recipes