Cooking chicken thighs in an air fryer is the perfect way to enjoy crispy-skinned and juicy chicken in less than 30 minutes.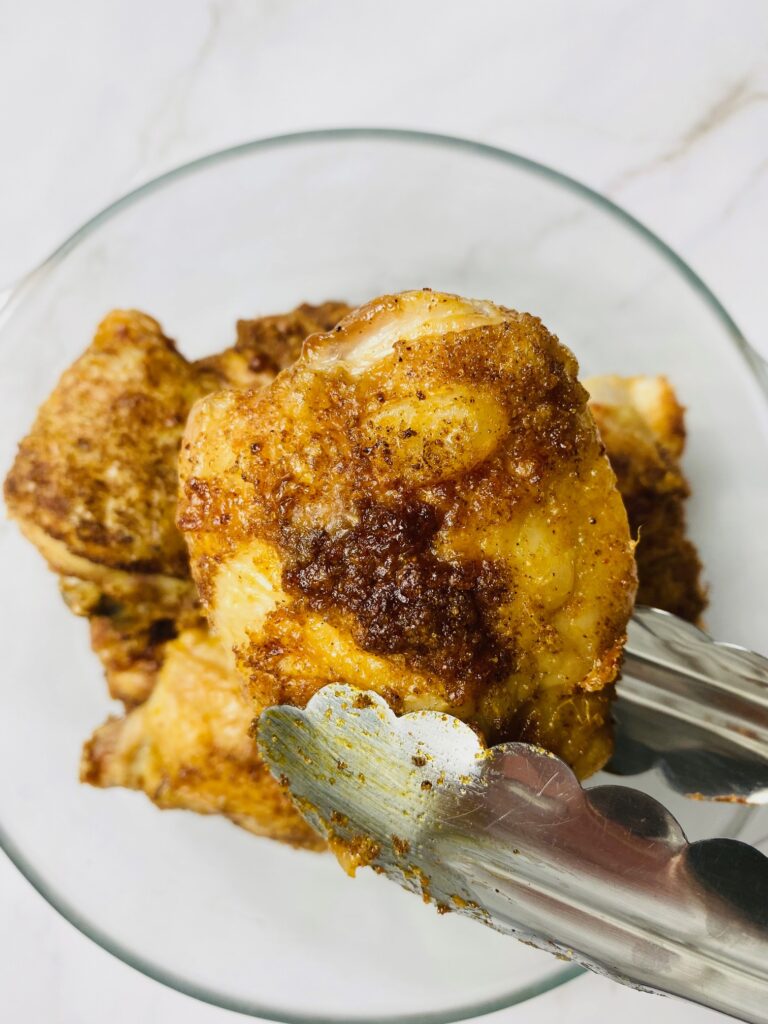 Chicken Thigh Flavourings
The flavour of these air fryer chicken thighs can be altered depending on what taste you are in the mood for. Add any type of seasoning you feel inspired to;
Piri Piri
Curry
Garlic
Chilli
Fajita
Chinese Five Spice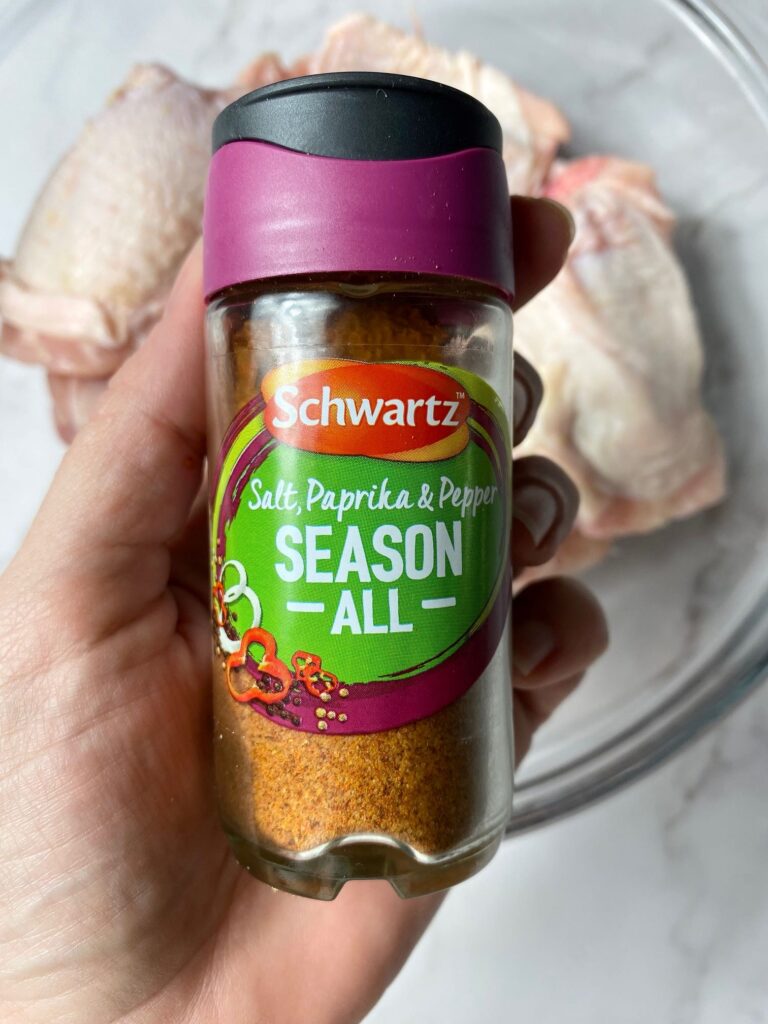 For this recipe, I used Season-All – salt, paprika, and pepper.
Cooking Chicken Thighs In An Air Fryer
Start by preheating your air fryer at 200C (400f) for 5 minutes.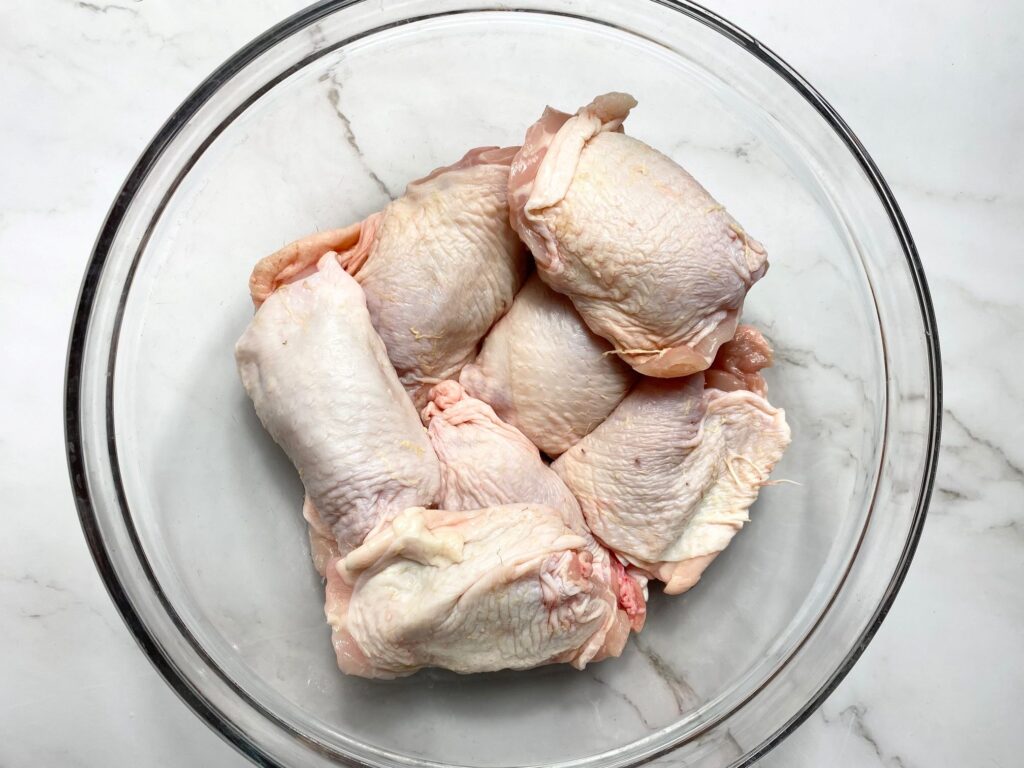 Take the chicken thighs from the fridge and pat dry with some kitchen roll. Generously season the thighs ensuring they are well coated. You can either do this in a bowl or a ziplock bag. I prefer to use a bowl as I find it easier to clean out but use what you prefer to.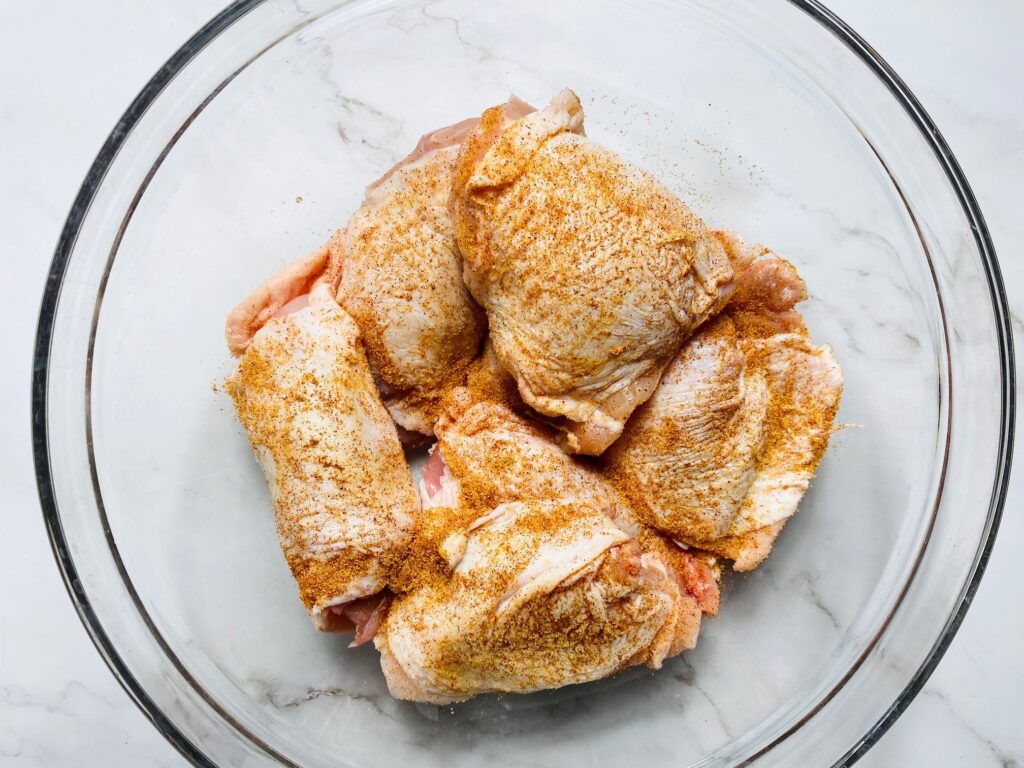 Note: the step of seasoning can be done the day before, or a few hours in advance if you want to prepare ahead of time.
Lightly spray the air fryer basket and any trivet you might be using. I only use a little oil to prevent any sticking and to also help crisp up the thighs a little more.
Place the chicken thighs in the air fryer. How many you can do at a time will depend on the size of your air fryer.
I used a Ninja Foodi when air frying these and with the addition of a trivet, I cooked 7 chicken thighs at the same time.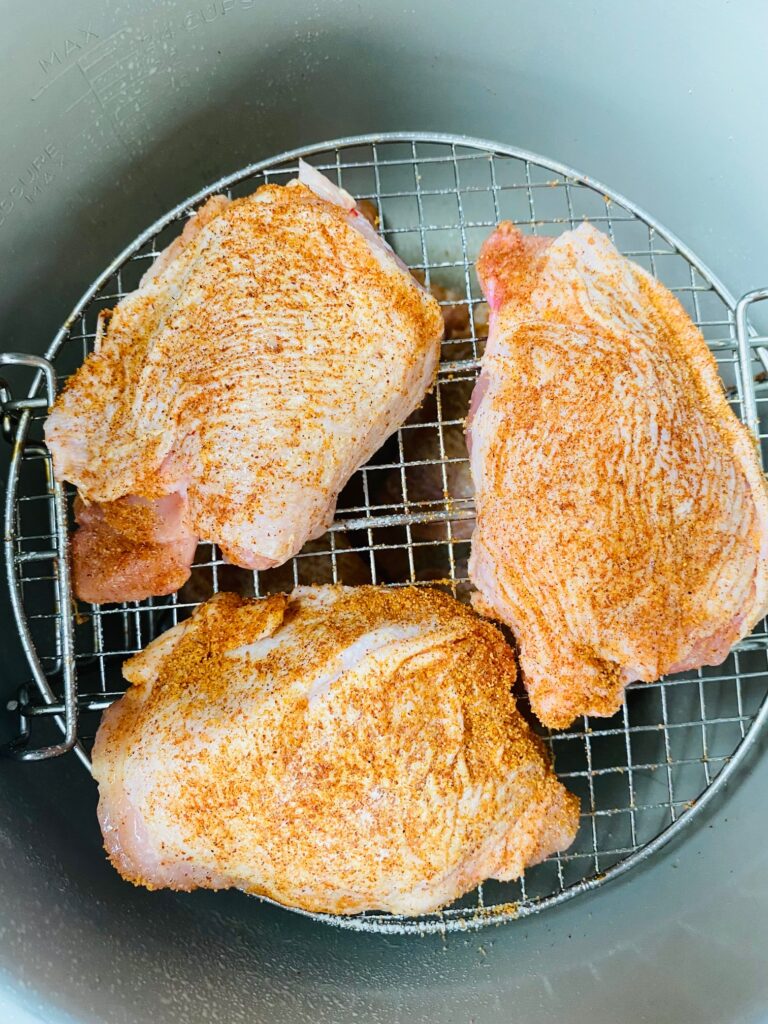 Cook the chicken thighs for 10 minutes before turning them over. Cook for another 10 minutes. They should be crisped up and ready by now but if they are not put them back in for a further 5 minutes, or as long as it takes for them to be cooked through.
To check they are cooked all the way through you can use a meat thermometer – it should be at 165F (75C).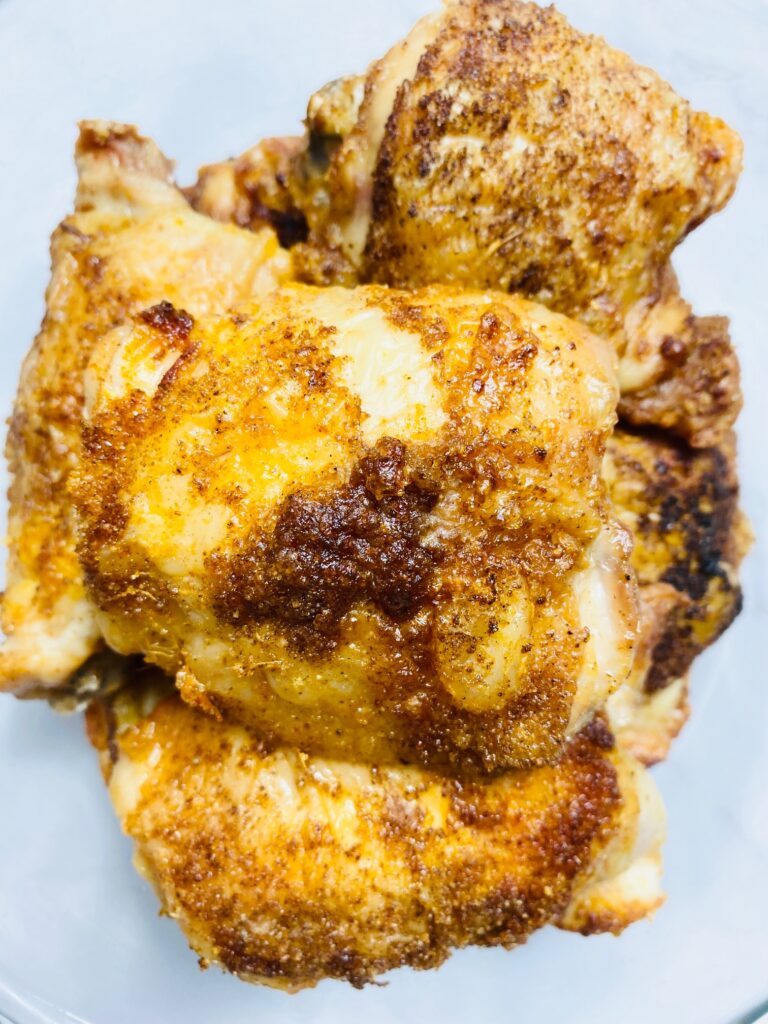 Remove the chicken thighs from the air fryer and serve with your favourite side dish!
You might also like: