Prepare some chicken legs with some tasty Piri Piri marinade and pop them in an air fryer. In a short twenty minutes, you'll have some crispy-skinned, deliciously spicy chicken legs to enjoy.
Read on to find out how to make air fryer Piri Piri chicken legs.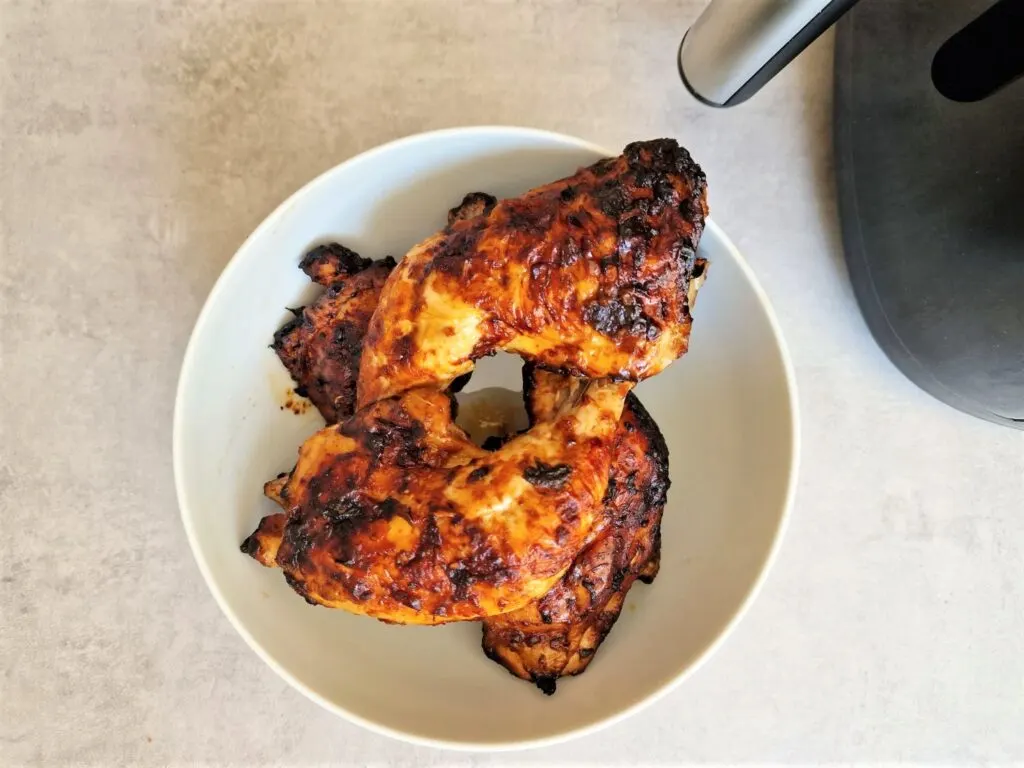 What You Need
Chicken Legs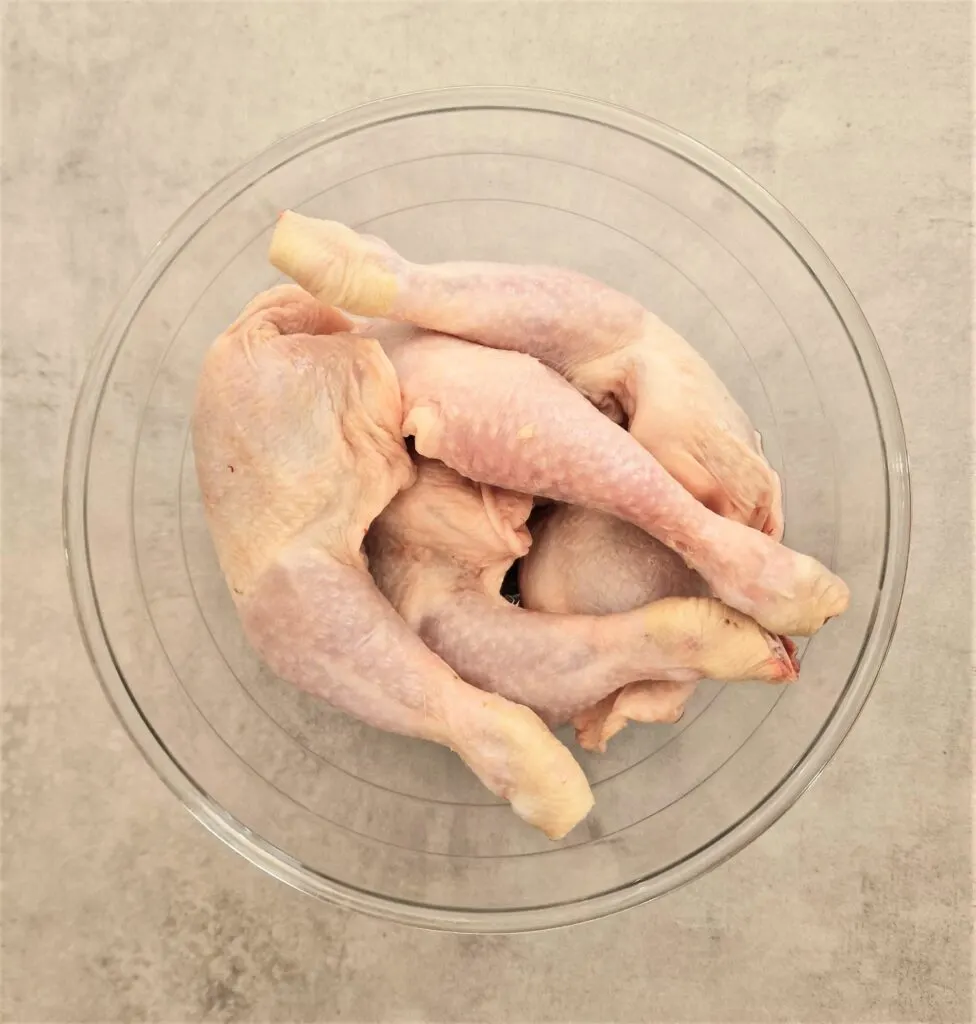 You can use any cut of chicken; drumsticks, legs, thighs or even breasts. You can add any spice mix or marinade to create your favourite chicken recipes in an air fryer.
Piri Piri Spice Mix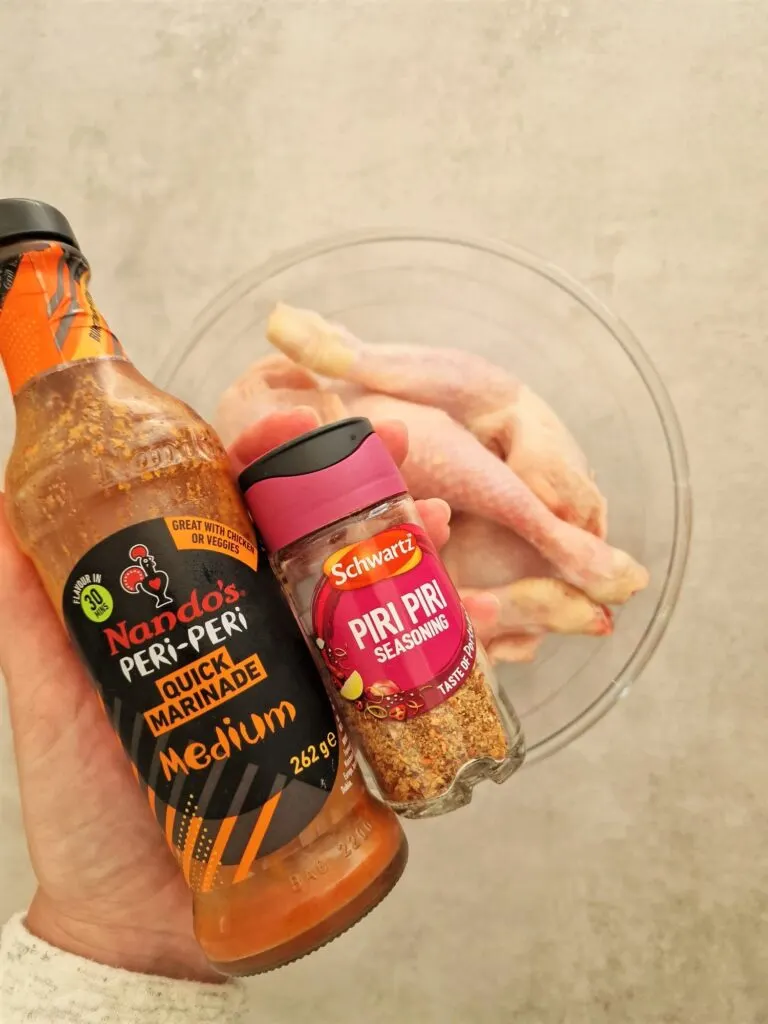 You can optionally use some Piri Piri spice mix or just use the marinade sauce; I added some spice mix for some extra kick.
Piri Piri Marinade Sauce
This Nando's Piri Piri marinade sauce is one of my favourites, use about half the bottle per 500g of chicken.
Air Fryer
You can use any air fryer for cooking Piri Piri chicken legs. I've made them in a variety of different air fryer models. The size of your air fryer will determine how many chicken legs you can cook at a time.
Making Piri Piri Chicken Legs In An Air Fryer
Start by sprinkling some of the Piri Piri spice mix over the chicken legs, followed by the mariande.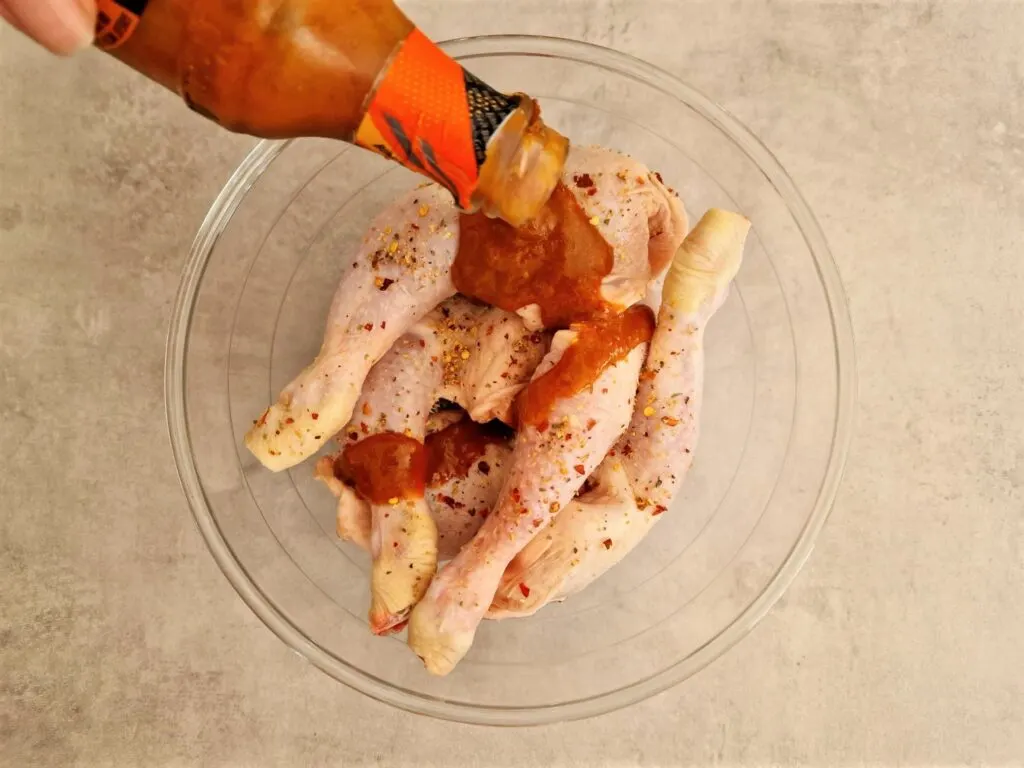 For maximum flavour, marinate the chicken legs in the Piri Piri sauce for at least 30 minutes, longer if you have the time.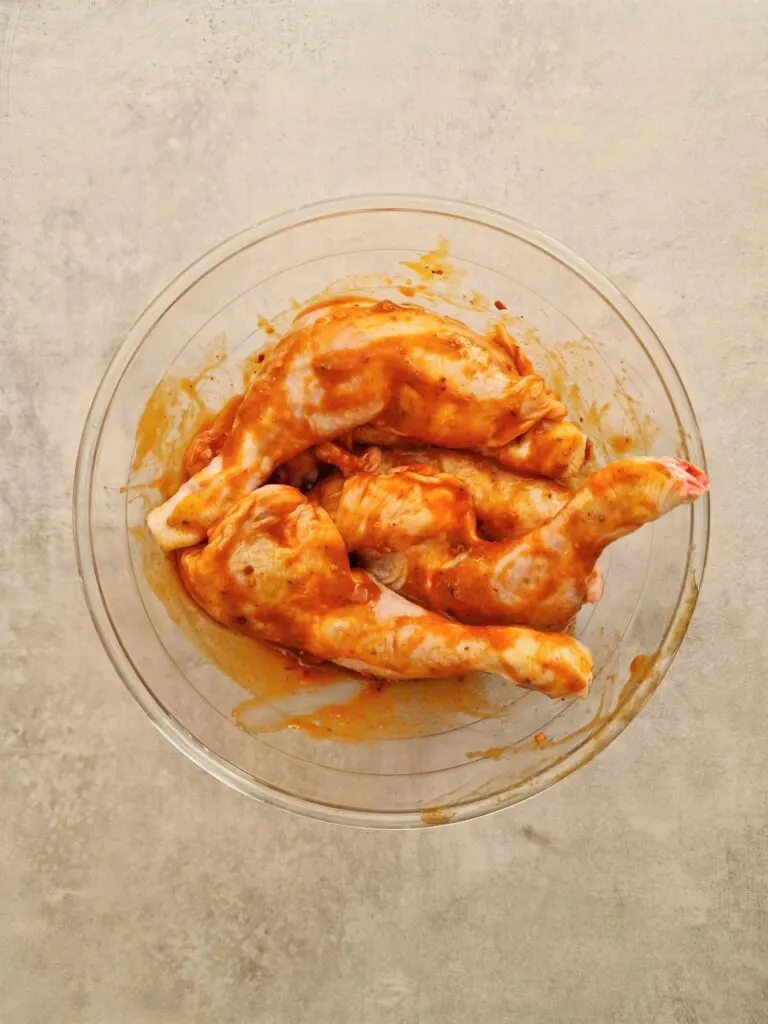 Place the chicken legs in the air fryer basket and cook at 190°C (375°F) for 20 to 22 minutes. Turn the chicken legs over at the half way point.
The chicken legs are ready when the juices run clear and the internal temperature is 75°C/165°F – use a meat thermometer if necessary.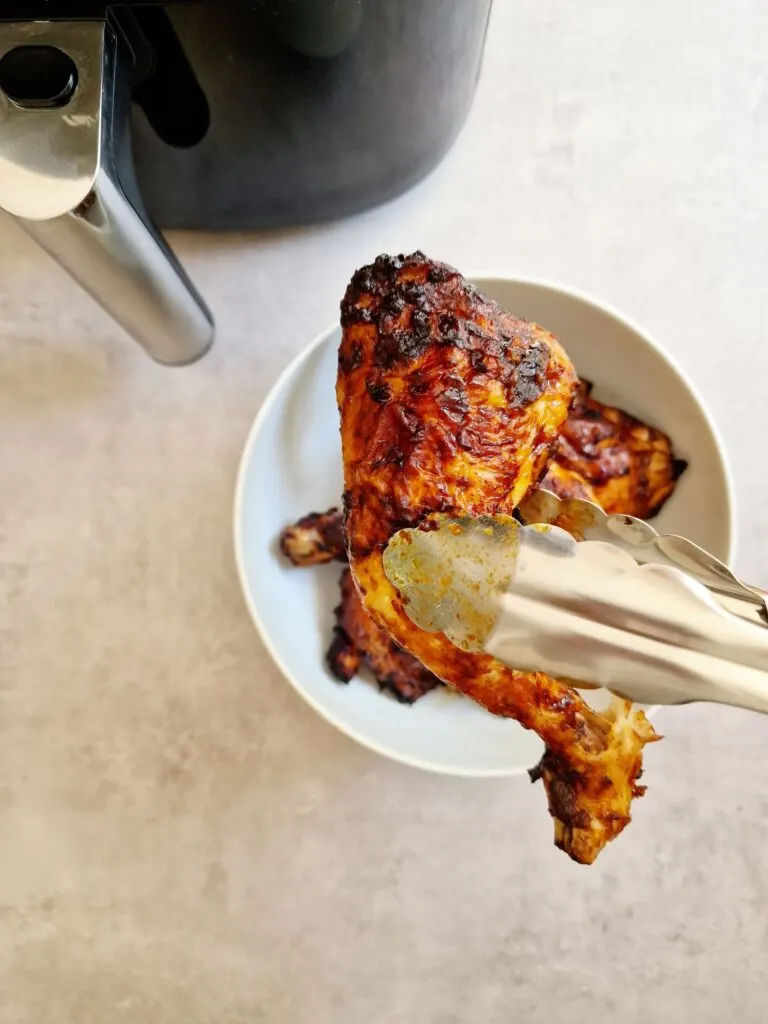 More Air Fryer Chicken Recipes