Are you craving some delicious hash browns but don't want to spend much time in the kitchen?
Cooking frozen hash browns in an air fryer is a quick and simple way to get your fix.
All you need are some frozen hash browns and about 15 minutes.
Try sprinkling on some shredded cheese or dipping them in ketchup or hot sauce for extra flavour.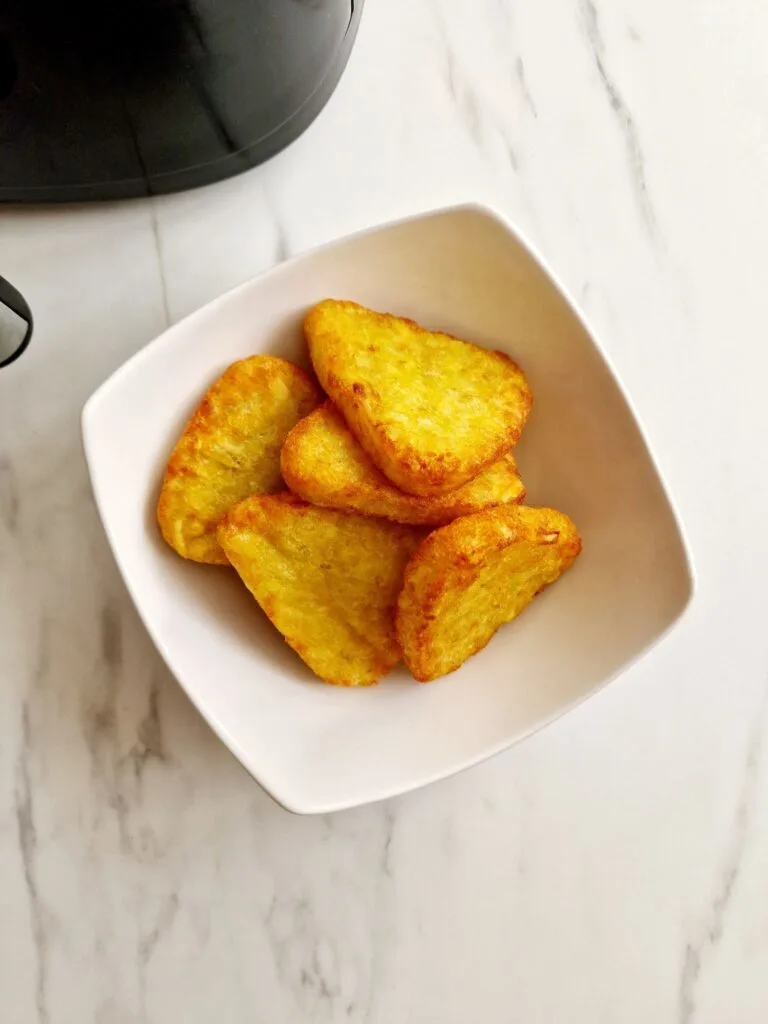 What You Need:
There's not much needed for cooking frozen hash browns in an air fryer – just the hash browns – either homemade hash browns that you have frozen or shop-bought frozen hash browns.
And, of course, an air fryer (if you don't have one already, check out my guide to air fryers).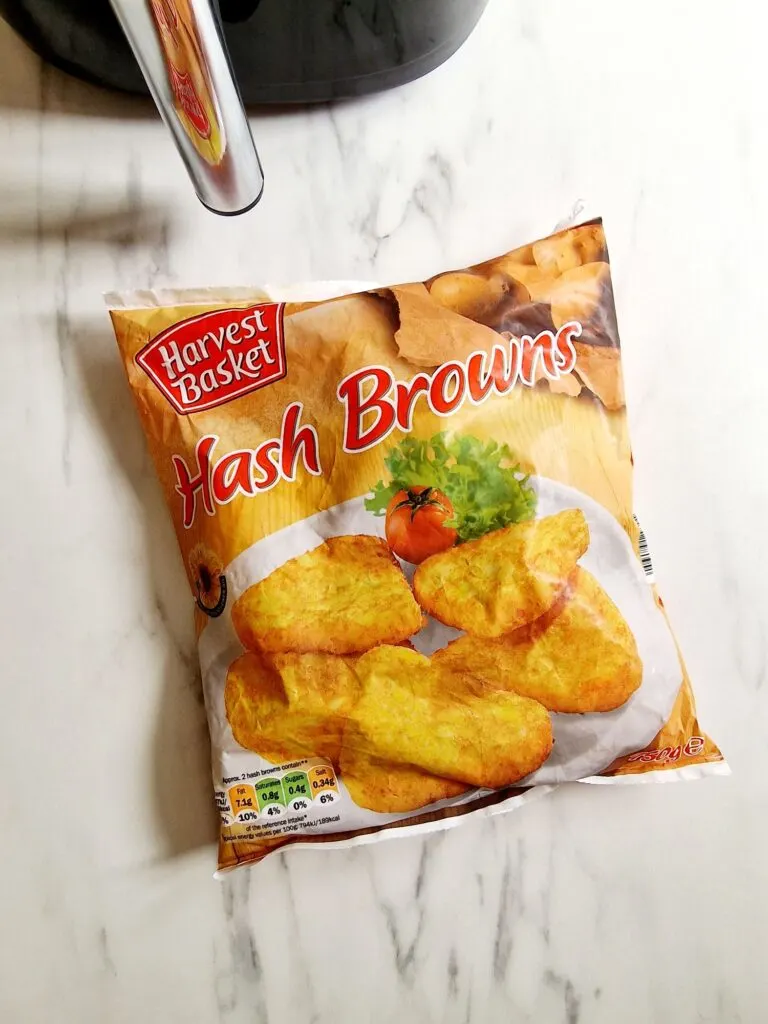 How To Cook Frozen Hash Browns In An Air Fryer
Add as many frozen hash browns to the air fryer basket as you need, leaving a little bit of space between each one.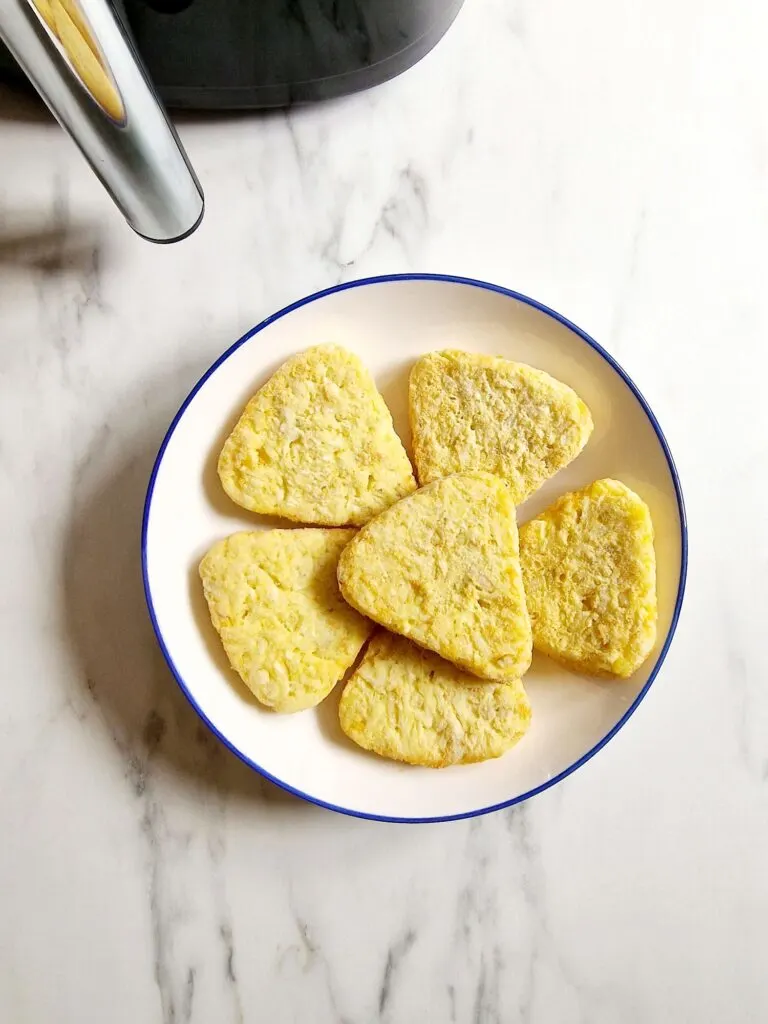 Cook at 180°C/350°F for 15 minutes, and flip over halfway through. The hash browns should be crispy golden brown on each side. If not, return to the air fryer for a further minute or two.
And that's it! No need to heat up the oven or deep fry them, just pop them in the air fryer straight from the freezer, and you'll have some tasty hash browns ready to snack on or add to your breakfast.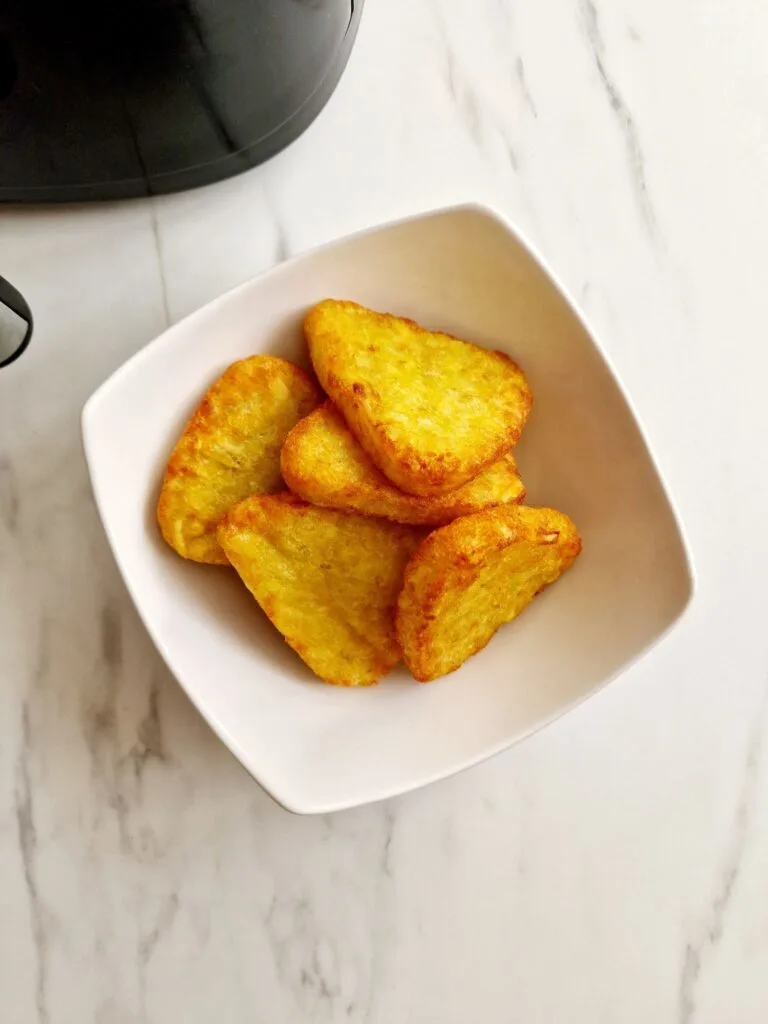 I hope you enjoy this air fryer frozen hash browns recipe – let me know in the comments if you make them!
More Frozen Air Fryer Recipes