Cooking a frozen sausage roll in an air fryer is a quick and easy way to enjoy this classic snack without needing to switch the oven on.
Read on to follow the few simple steps for air fryer frozen sausage rolls.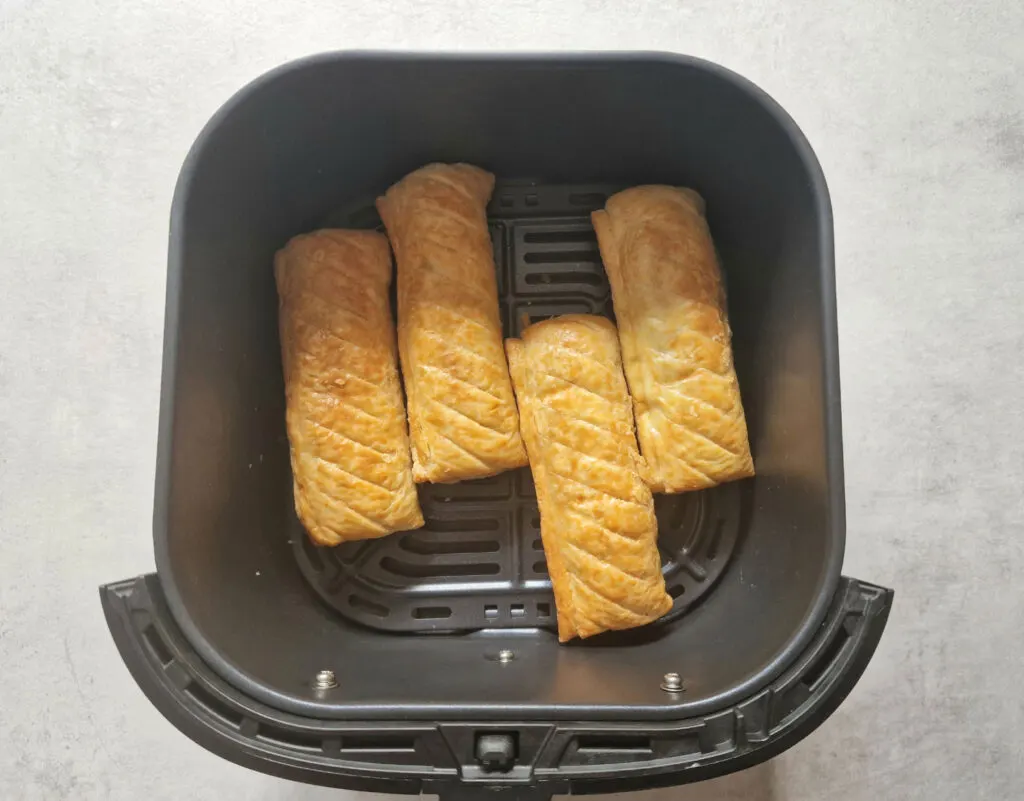 What You Need
Frozen Sausage Rolls – you can use either mini frozen sausage rolls or larger varieties. I'm rather partial to a Greggs sausage roll, so we often have a frozen packet on standby in the freezer 😉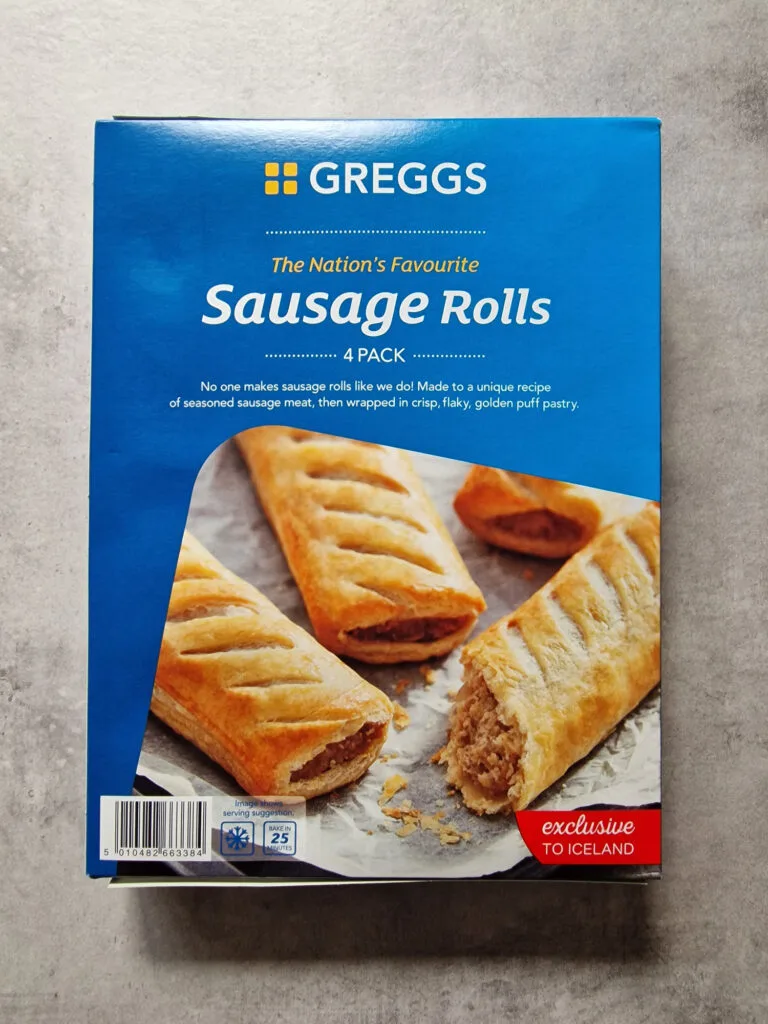 Alternatively, if you've made your own sausage rolls from scratch, you might have some you froze for later.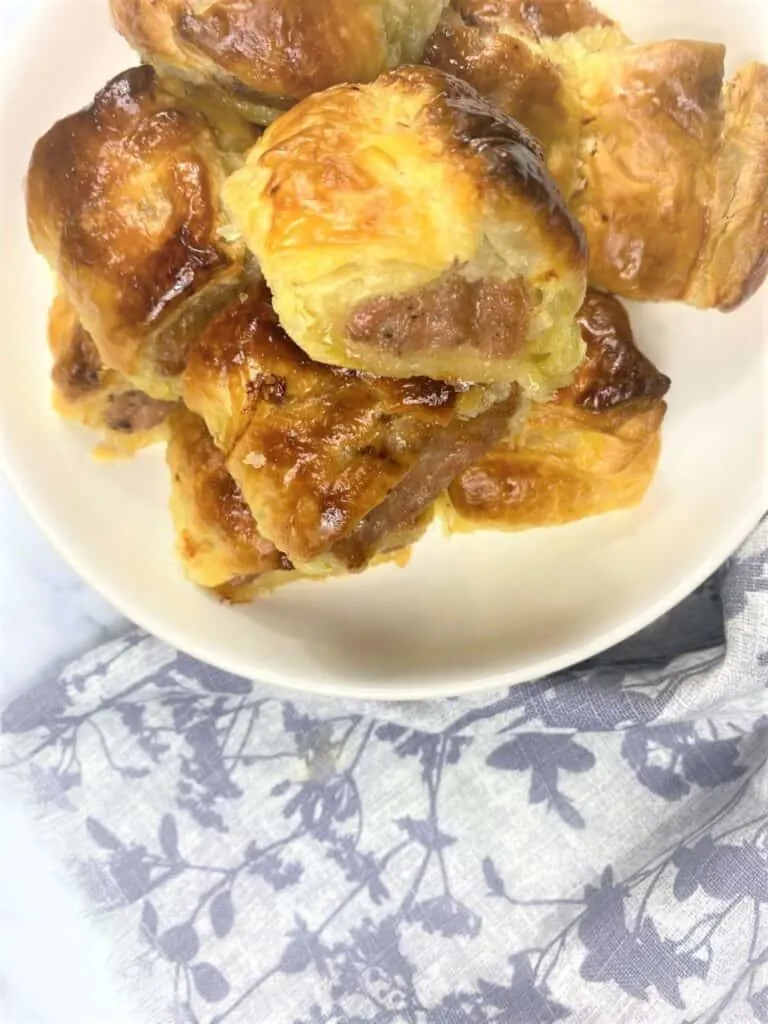 Air Fryer – any type of air fryer is suitable for cooking frozen sausage rolls.
Cooking Frozen Sausages In An Air Fryer
The following steps are based on cooking Greggs frozen sausage rolls, but they can be adapted for mini frozen sausage rolls.
How Long Do Frozen Sausage Rolls Take To Cook In An Air Fryer?
The size of the sausage rolls will determine how long it takes to cook them from frozen.
Like all air fryer recipes, it's good to err on the side of caution with time and temperature the first time you make it. Due to the varying sizes and wattage of different air fryers, some cook quicker than others.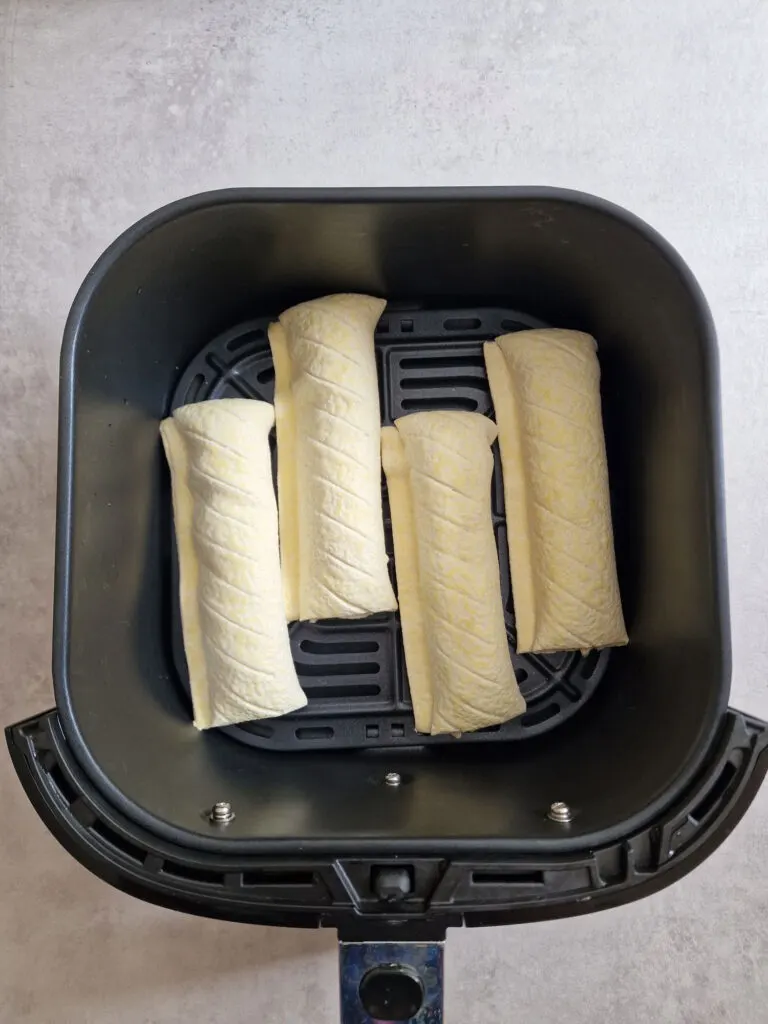 Use the following timings as a guideline, remembering to check on the sausage rolls to ensure they don't burn.
Large Frozen Sausage Rolls – 180C/360F for 18 to 20 minutes (turning once halfway)
Mini Frozen Sausage Rolls – 180C/360F for 10 to 12 minutes (turning once halfway)
Flip the sausage rolls over when you check on them at the halfway mark.
If the sausage rolls aren't golden brown at the end of the cooking time, turn the air fryer temperature up to 200C/390F and cook for a further 1 to 2 minutes.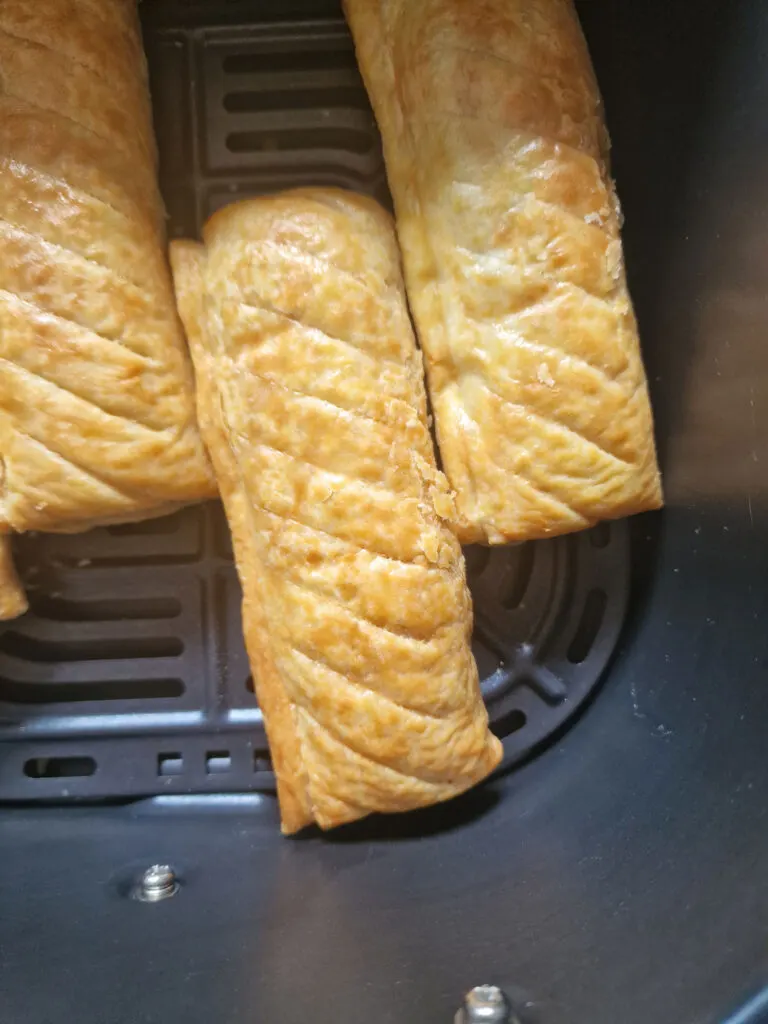 Leave the cooked sausage rolls to rest for a few minutes before eating; they will be really hot on the inside so make sure you don't burn yourself.
Cooking Tips
If you have room, leave a little space between the frozen sausage rolls to allow the hot air to cook them evenly.
For a more golden brown exterior, brush some beaten egg or milk over the frozen sausage rolls before air frying.
Remember to keep an eye on the sausage rolls as they cook to ensure they are not cooking too quickly and burning.
If in doubt, use a meat thermometer to check the sausage rolls are cooked all the way through.