These easy homemade sausage rolls are quick and simple to make, perfect for party snacks or lunchbox treats!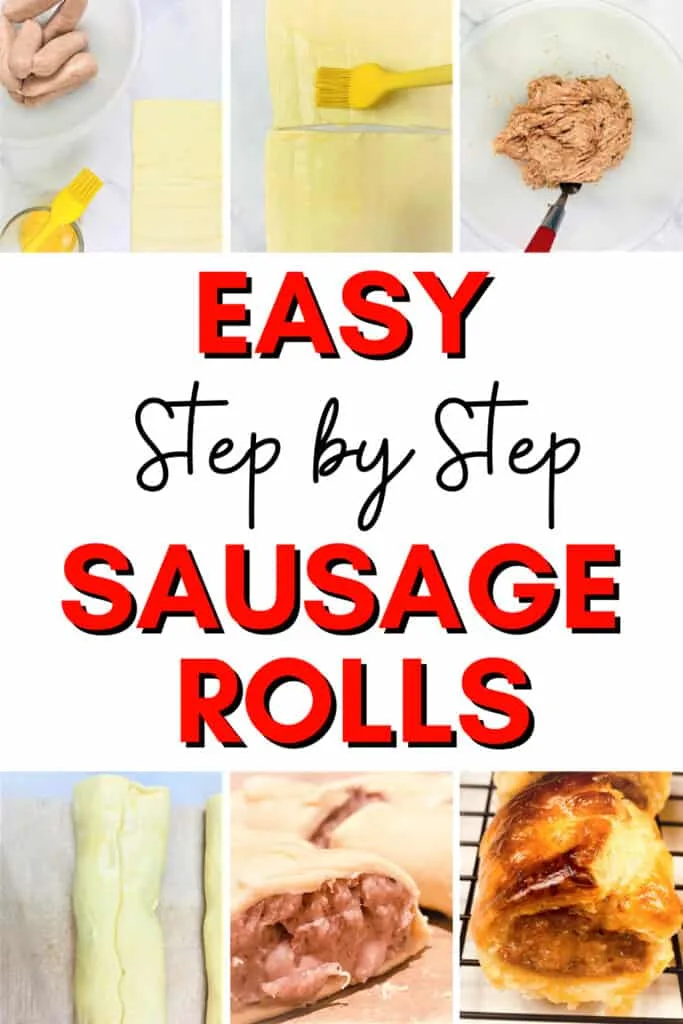 How To Make Homemade Sausage Rolls
This recipe is as promised, very easy to make. It's a basic recipe that can be made and served as it is, or it can be used as a base to add extra flavours too.
What you need: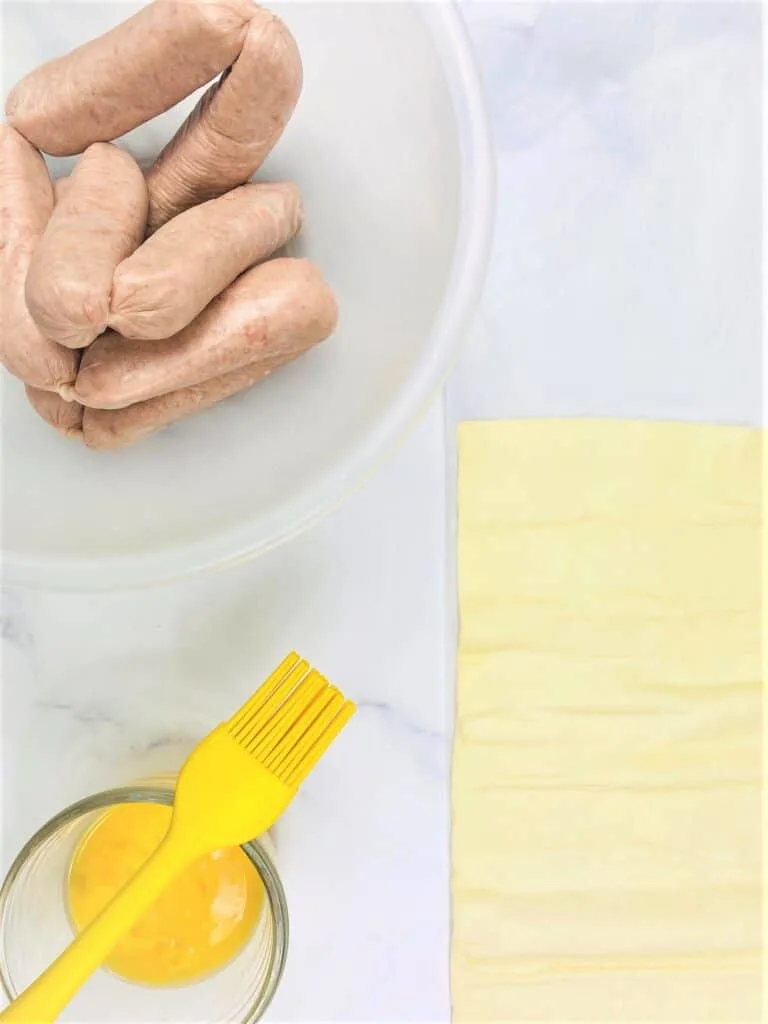 1 x roll of puff pastry (or you can make your own)
Sausages with skin removed, or sausage meat
1 egg, lightly beaten
Herbs/spices/seasoning – I added in a little dried sage (about 1 tsp) – you can add in any herbs or spices you want to, or just leave it plain.
Optional toppings – sesame seeds, poppy seeds
The ready rolled puff pastry will be easier to work with if you leave it out at room temperature about half an hour before you are ready to use it.
Unroll the puff pastry and brush it will a little beaten egg.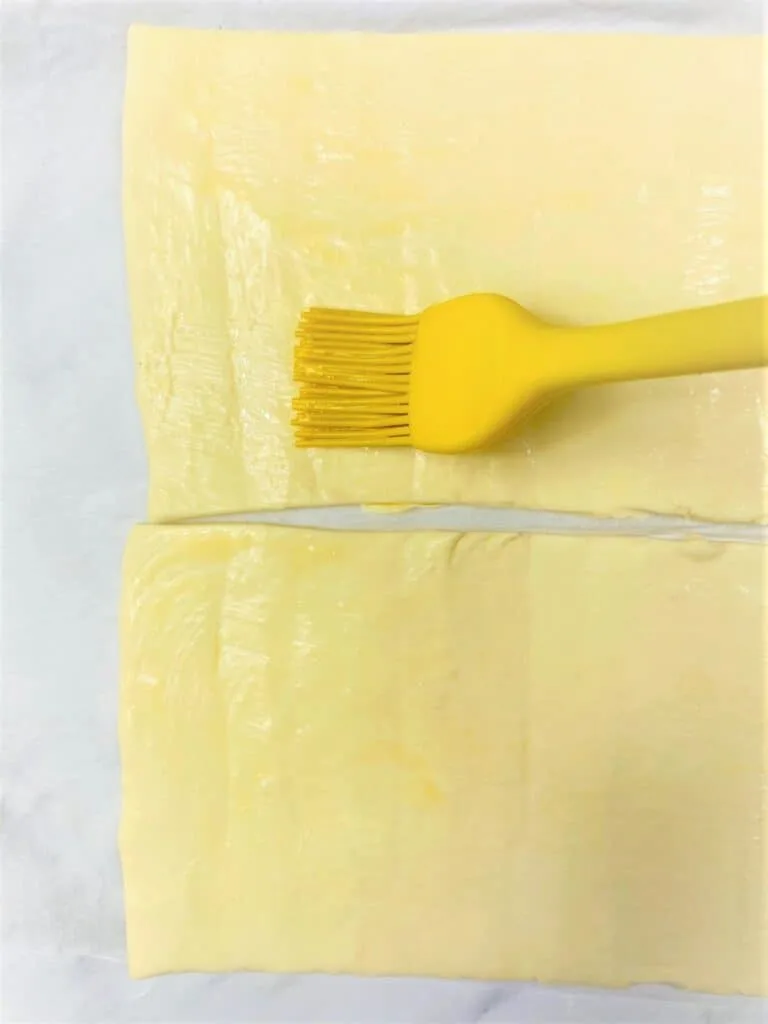 If you are using sausages (which is usually cheaper than buying sausage meat), remove the sausage skin and dispose of. Using a fork, mash up the sausage meat and add in any seasoning, herbs or spices.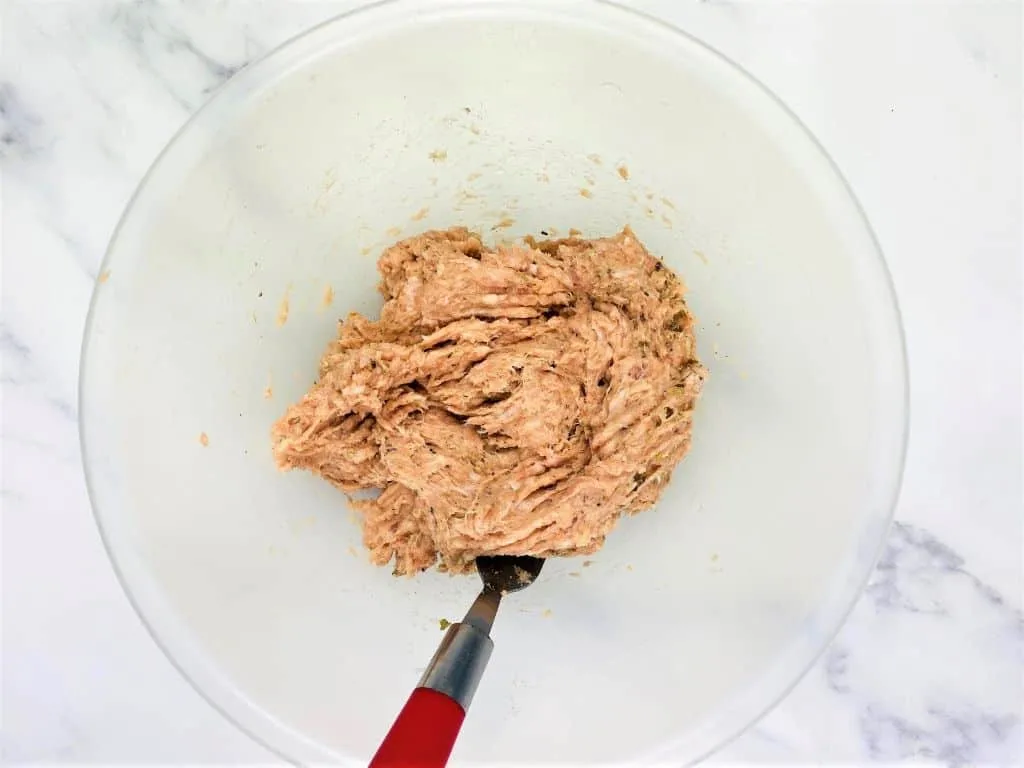 You could also buy some already flavoured sausages such as the apple sausages, or any of the other ones.
After slicing the puff pastry in half, divide the sausage meat between the 2 sides, and lay it down the middle of each one.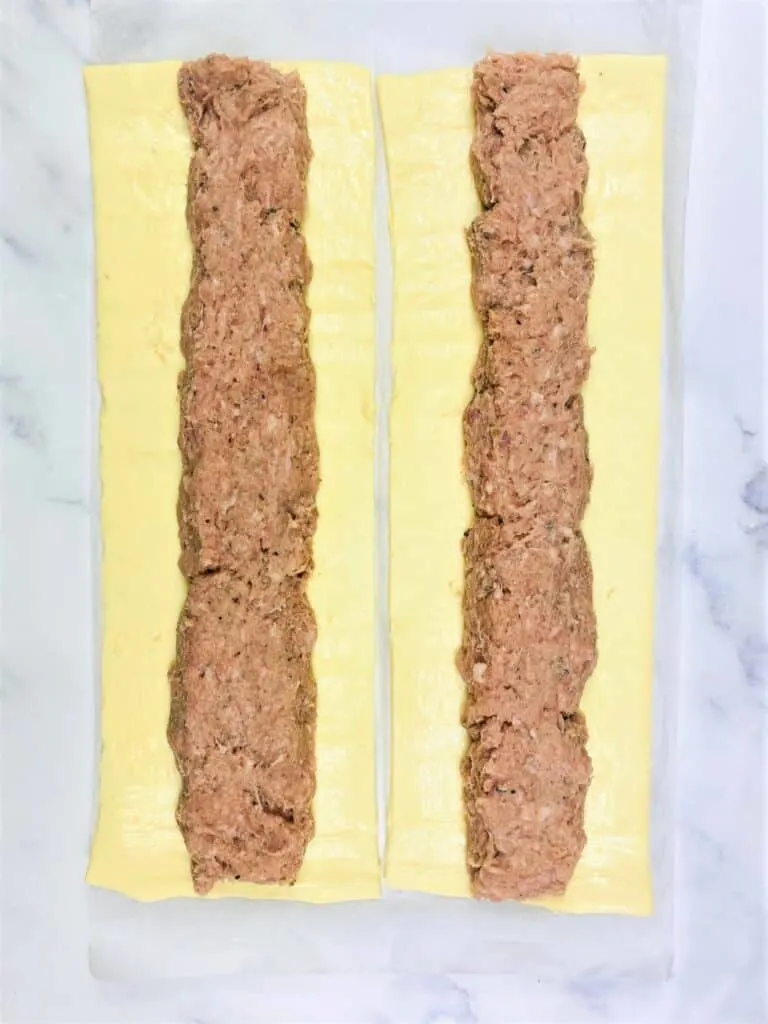 Roll the pastry up and seal at the edges. If you have time, it's best to pop it in the fridge for at least 20 minutes to chill before cooking.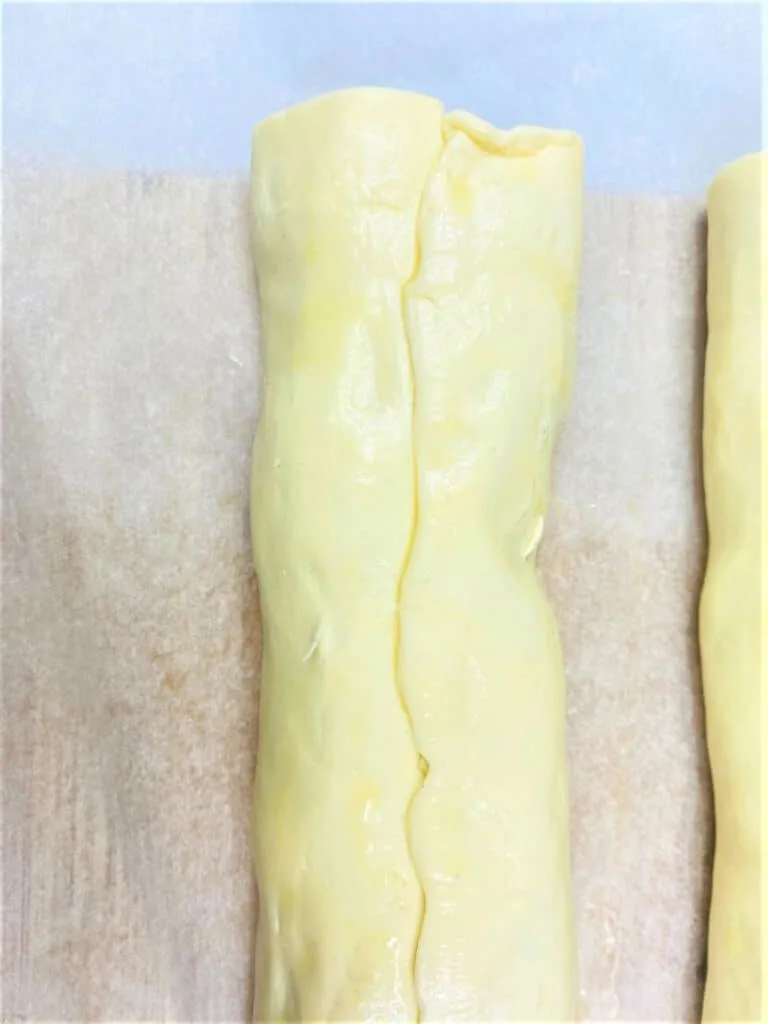 If you are preparing ahead of time you can also store them in an airtight container in the fridge for up to 2 days before cooking.
Slice the rolls into smaller sizes, roughly 6 to 8 sausage rolls from each side, depending on how big you want your sausage rolls.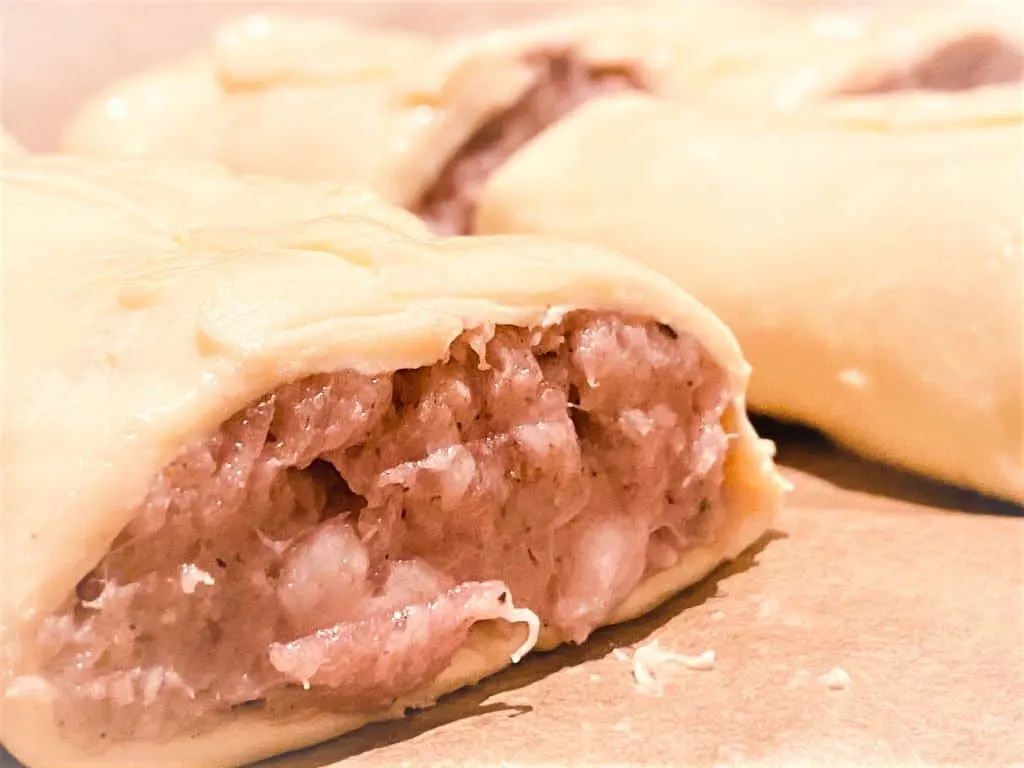 After transferring to a lightly greased baking tray, brush the tops of the sausages with some more beaten egg and optionally sprinkle with sesame or poppy seeds.
Cook in a preheated oven (220C/200C fan/Gas Mark 7) for around 20 to 25 minutes. The sausage rolls will be golden brown on top and the sausage meat cooked through.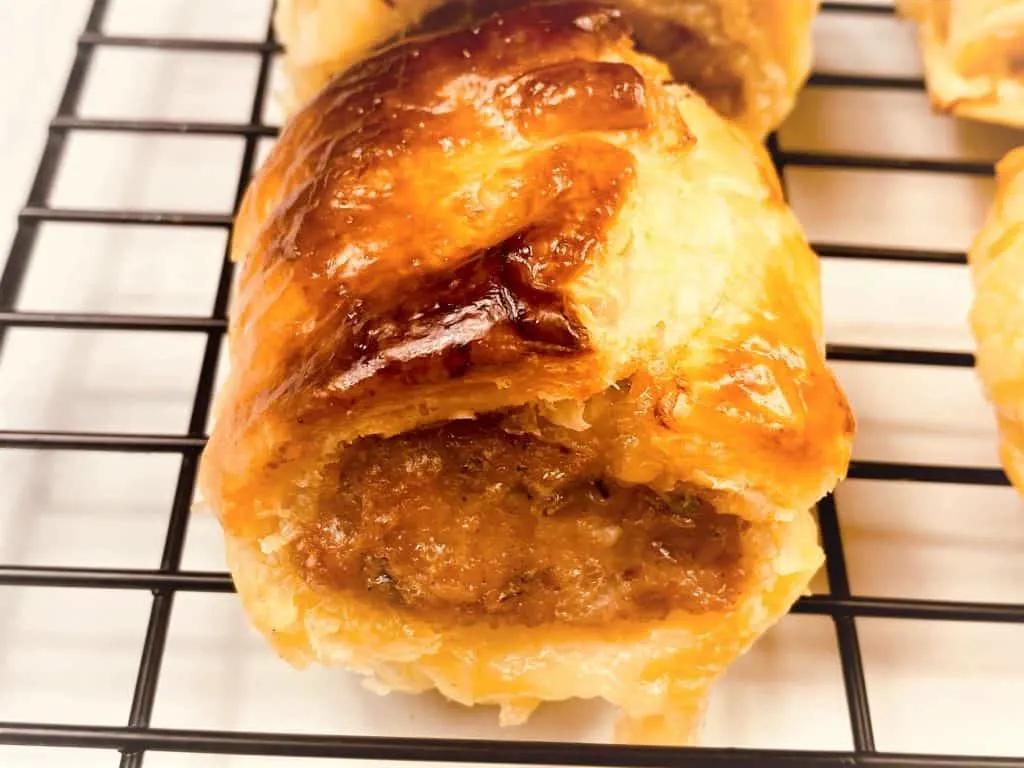 Leave to cool down for around 10 minutes before serving (they will be really hot on the inside!)