This stuffing recipe is perfect to have with your roast dinner – make some extra to save for chicken and stuffing sandwiches the next day!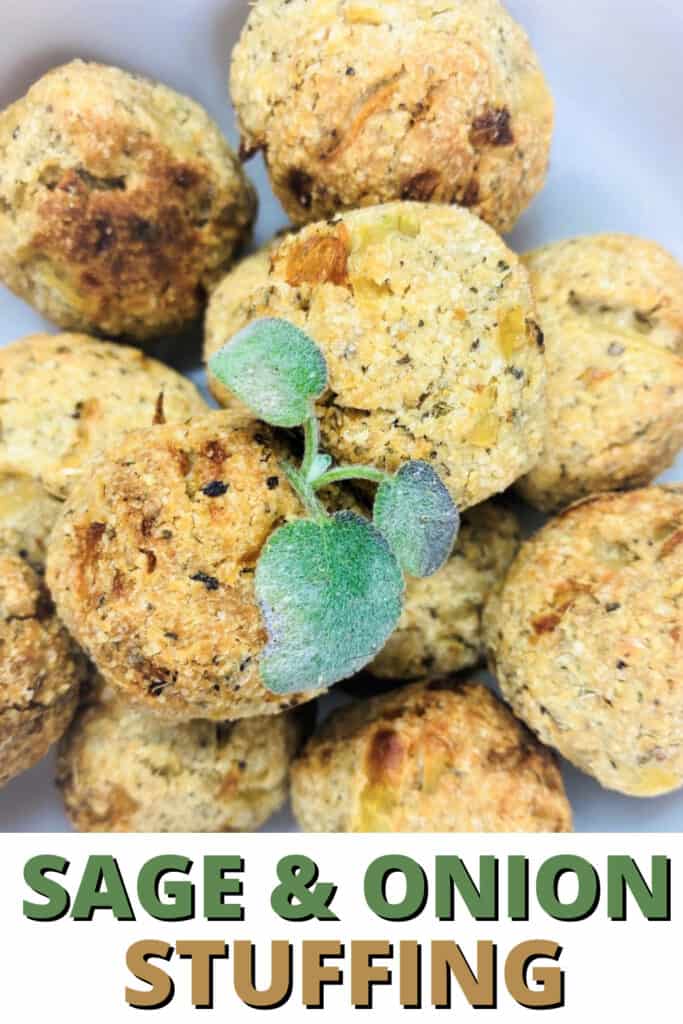 How To Make Sage and Onion Stuffing
This easy sage and onion stuffing recipe includes a few basic steps before cooking them in the oven (or an air fryer if you are short on space!)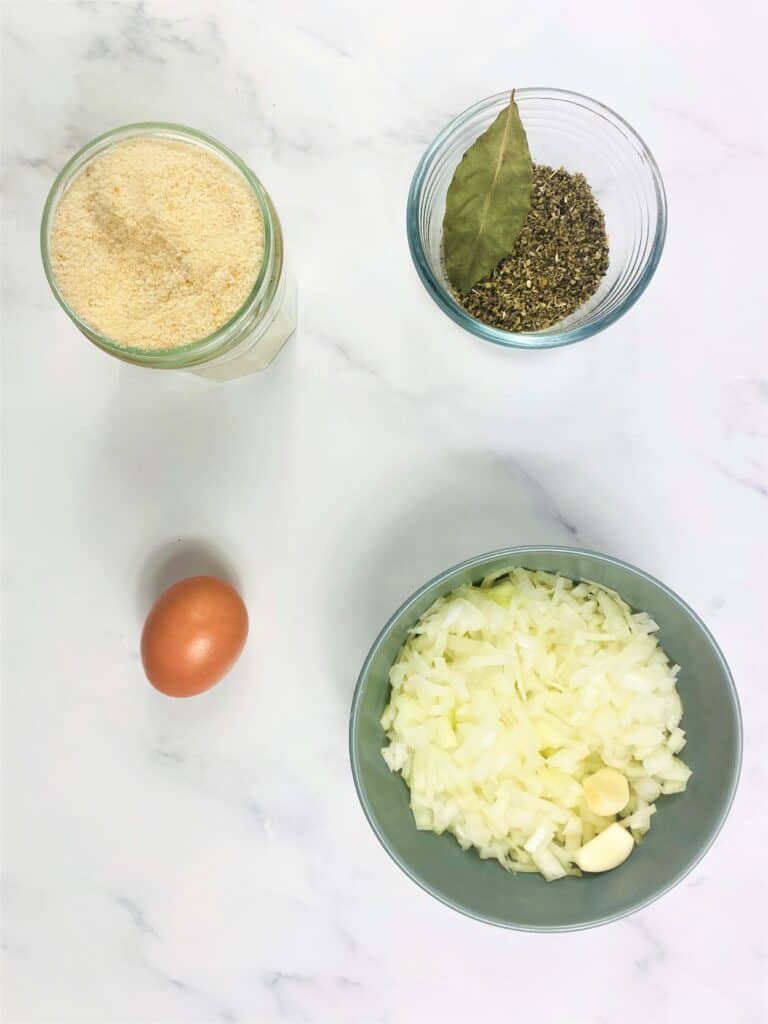 Ingredients include;
Butter for frying the onion & garlic
Herbs and seasoning – bay leaf, salt and sage
1 large egg – beaten
Fresh breadcrumbs – either premade, or see 'How To Make Breadcrumbs'
You can include sausagemeat in stuffing too, just take the skin off some regular pork sausages.
The onions are fried in butter for around 10 to 15 minutes, with the bay leaf and a pinch of salt. They need to be fried on a really low heat so that they become really soft and translucent. A few minutes before the end, stir in the crushed garlic. Once ready, leave the onion mix to cool down.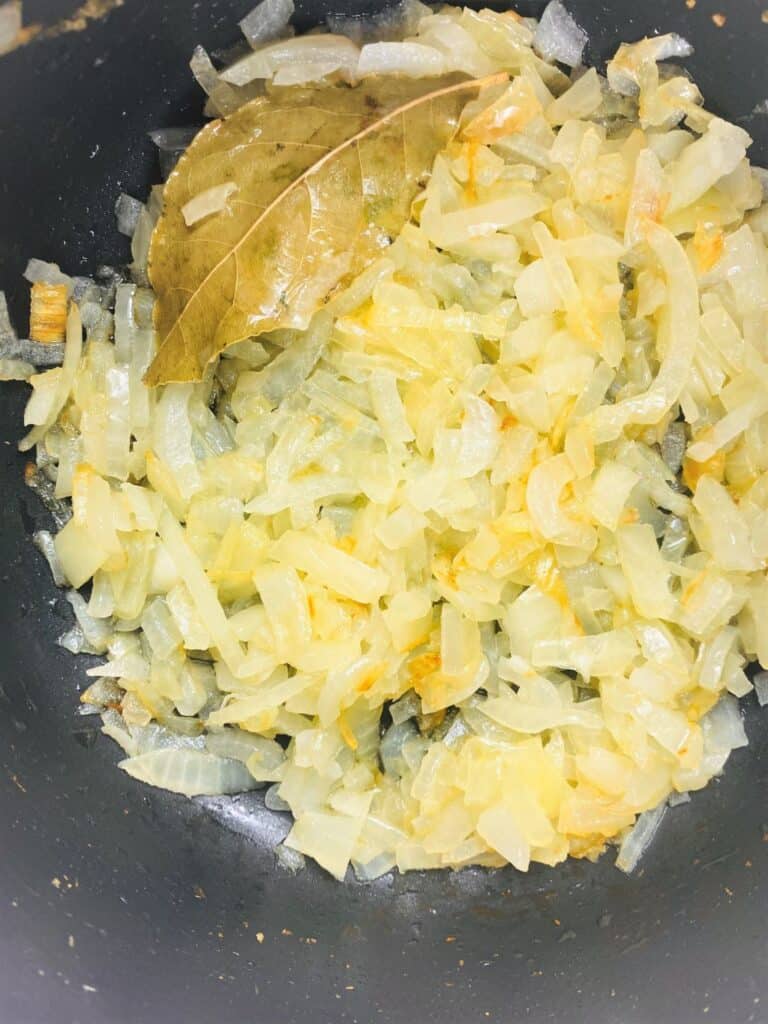 Once it has cooled down it's time to stir in the breadcrumbs, sage and beaten eggs to bind it altogether.
A note about the sage – fresh sage can be hard to get a hold of sometimes, if this is the case, just use dried sage. If you are using fresh sage, use a handful and chop it up really finely – it should result in about 2tbsp worth – very roughly! You can adjust this according to how 'herby' you like your stuffing.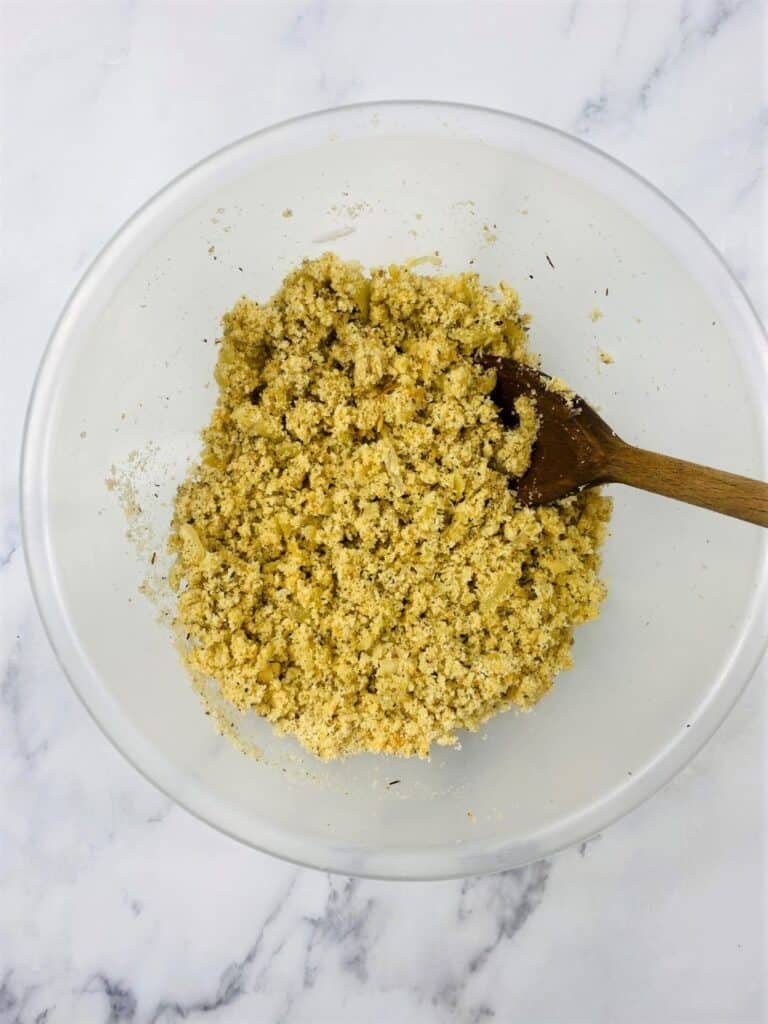 Using your hands, divide the stuffing mixture into 12 equal sized balls and place on a lined baking tray. I also like to brush the stuffing balls with a little melted butter before putting them in the oven, but this is optional.
Cook in a preheated oven for about 15 minutes – the stuffing balls should be golden brown when they are ready.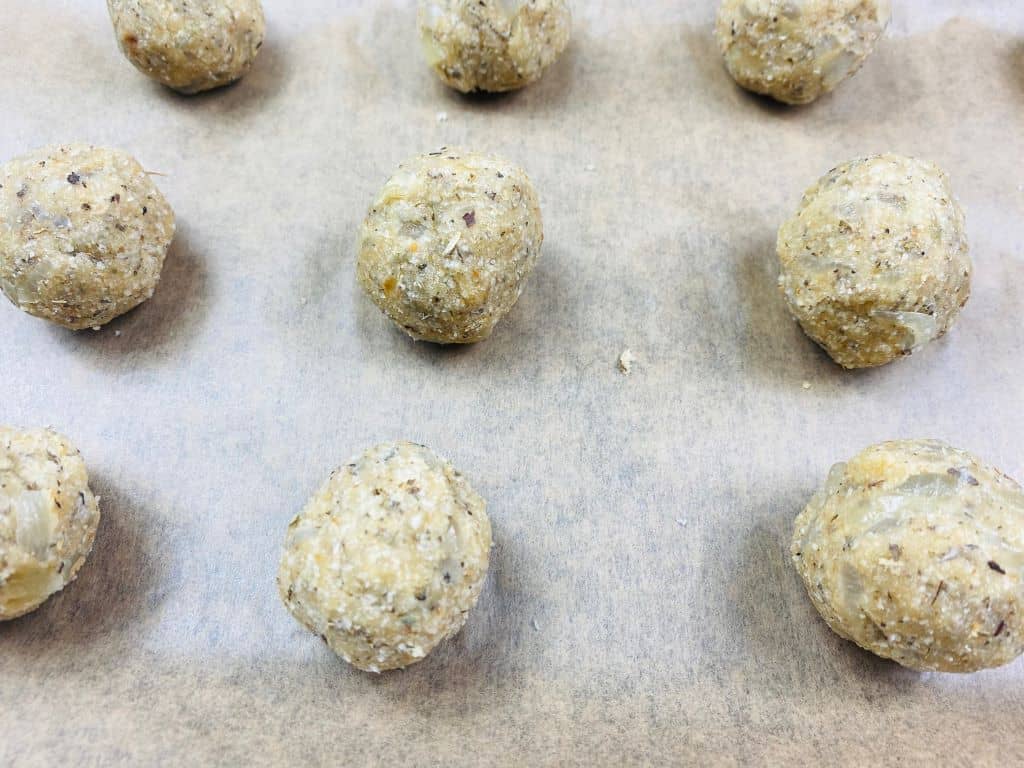 Alternatively, place the whole stuffing mixture in a oven proof dish and cook for about 30 minutes, or until golden brown on top.
Can You Make Stuffing Ahead Of Time?
Yes you can. You can follow the same steps, but don't put them in the oven, storing the stuffing mixture in the fridge for up to 3 days. Or, you can cook the stuffing and leave it to cool before storing in the fridge or freezer.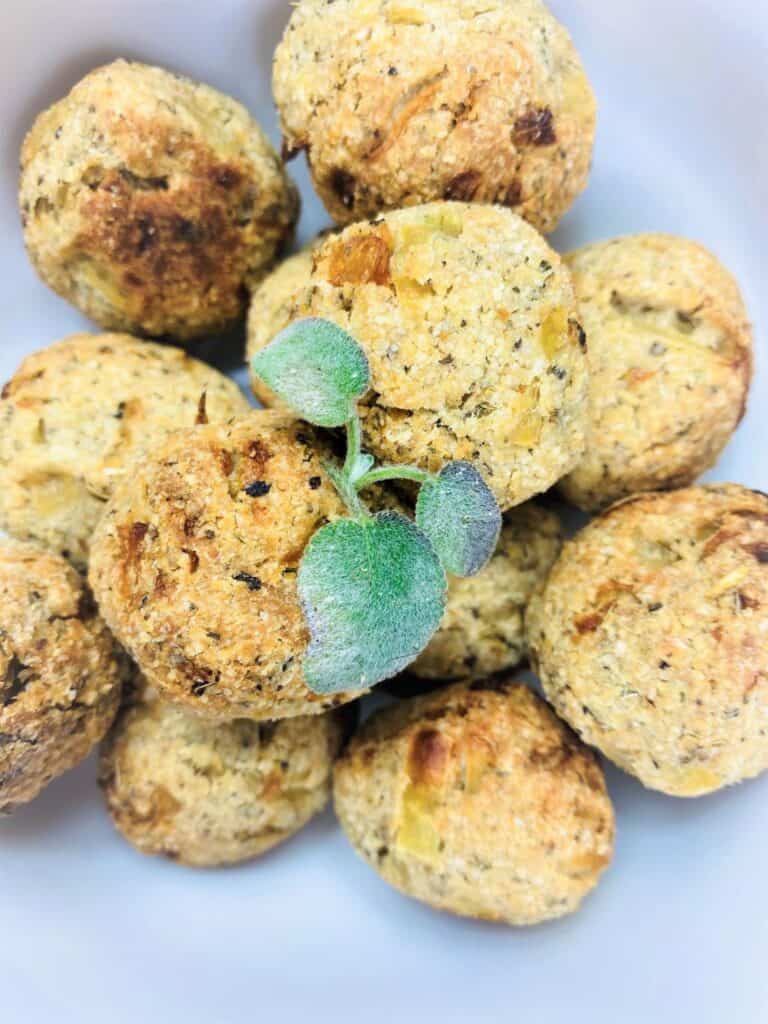 Serving Sage and Onion Stuffing
Serve sage and onion stuffing alongside a roast dinner, with other classic sides such as pigs in blankets, Yorkshire pudding, roasted Brussel sprouts, roast potatoes, roast parsnips!