Roasted Brussel Sprouts with bacon are a great alternative way to cook sprouts.
Love them or loathe them, sprouts usually make an appearance during the festive period – why not try roasting them in the oven with some tasty chopped bacon?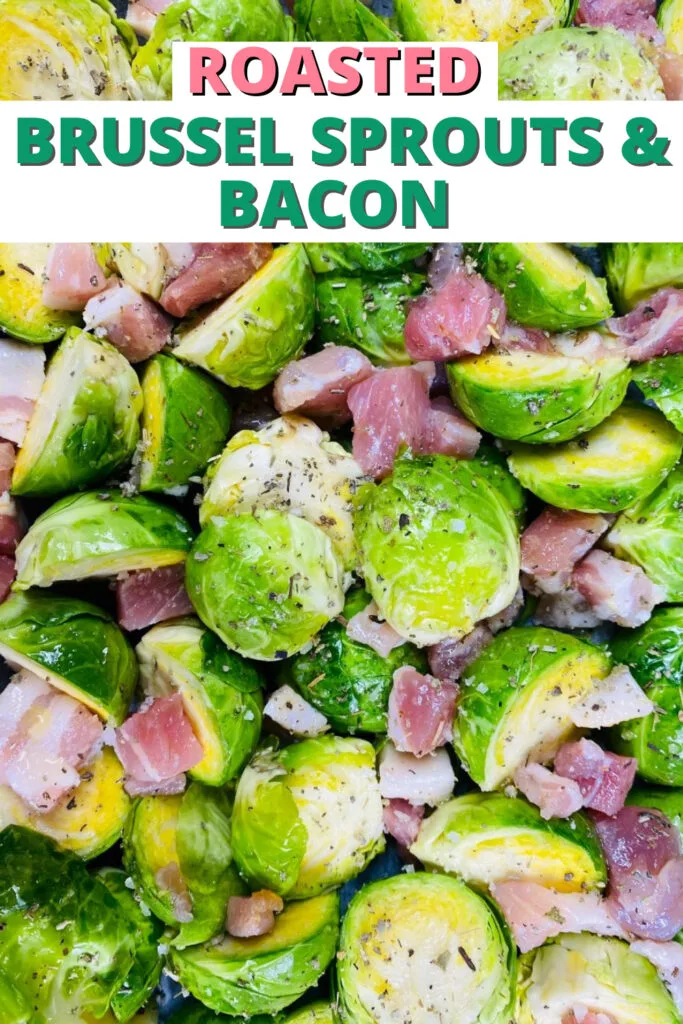 How To Roast Brussel Sprouts
It's a quick and easy recipe that can be prepared in less than 5 minutes, and then left to roast.
If you don't have enough oven space, you could even cook them in an air fryer.
Prepare the Sprouts
If you have bought prepared sprouts, all you need to do is wash them and slice them in half.
For loose sprouts, wash them, trim the ends, remove any yellow leaves, and cut in half. If you have sprouts still on their stalks, twist them off and then follow the same process.
Lay the sprouts on a lined baking tin.
Optional Extra Step: You can parboil the Brussel sprouts before roasting them if you wish, this will soften them up a little. Boil them for about 5 minutes, cool them down under cold water, pat dry and then add them to the baking tray. (I skipped this step and added them straight to the oven for roasting!)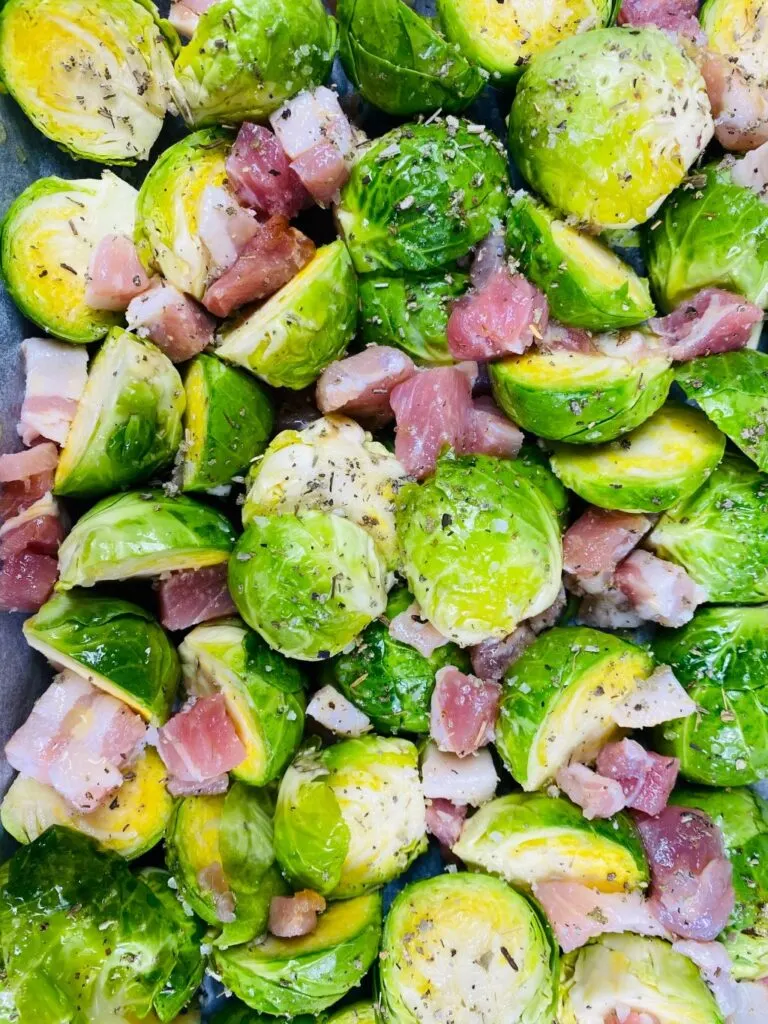 Add the Bacon, Oil and Seasoning
You can either buy bacon lardons to add directly to the Brussel sprouts, or chop up bacon rashers. Cubed Pancetta also works well.
Sprinkle the bacon over the sprouts and then drizzle a little olive oil across both the sprouts and bacon.
Add some sea salt, or your choice of seasoning. I sprinkled some dried sage over too.
Roasting the Brussel Sprouts and Bacon
Cook in a preheated oven (220C/200C fan/gas mark 7) for around 30 minutes. Give them a little shake about mid way through. They will be ready when the bacon is crispy and the sprouts are soft.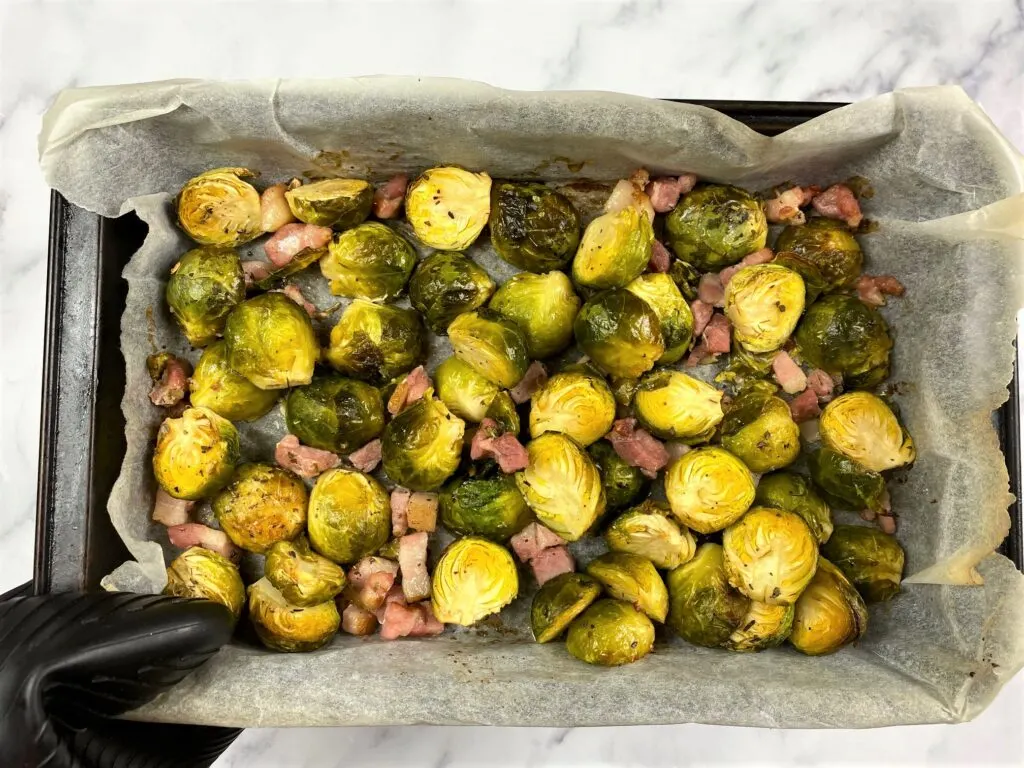 Serving Roasted Brussel Sprouts
They taste great as a side to various main meals and are most commonly served alongside a roast dinner. If you have any leftovers you can turn them into a tasty Brussel Sprout and Bacon Soup.
Roasted chestnuts are also a great addition to this recipe.