Roasting chestnuts is a popular Christmas activity – if you've always wondered how to roast chestnuts, we're going to show you how!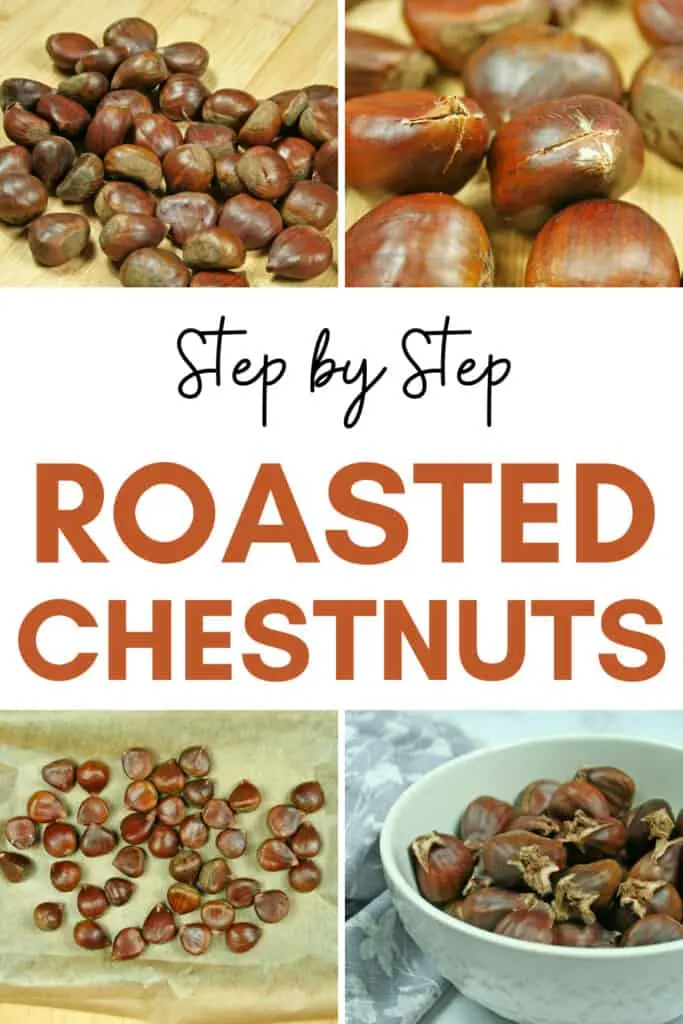 How To Roast Chestnuts
The traditional and most known way to roast chestnuts is over an open fire, or on some type of outdoor roasting pit.
When you go to a Christmas market you will typically smell the sweetness of them roasting as you walk by!
However, if you are unable to roast chestnuts in this way you can also roast them in an oven – which is how we made them for this guide – and they smell and taste just as great!
What Do Roasted Chestnuts Taste Like?
If you've not tasted them before, you are in a for a pleasant surprise! When roasted they are soft in the middle and have a mildly sweet taste to them.
You can enjoy them as a snack (whilst watching a Christmas film?!), or as part of another dish, roasted chestnuts work well with roasted Brussel Sprouts!
Making Roasted Chestnuts In An Oven
Wash and check each chestnut. Make sure that all the chestnuts are good and none have any mould on them, or are rotten.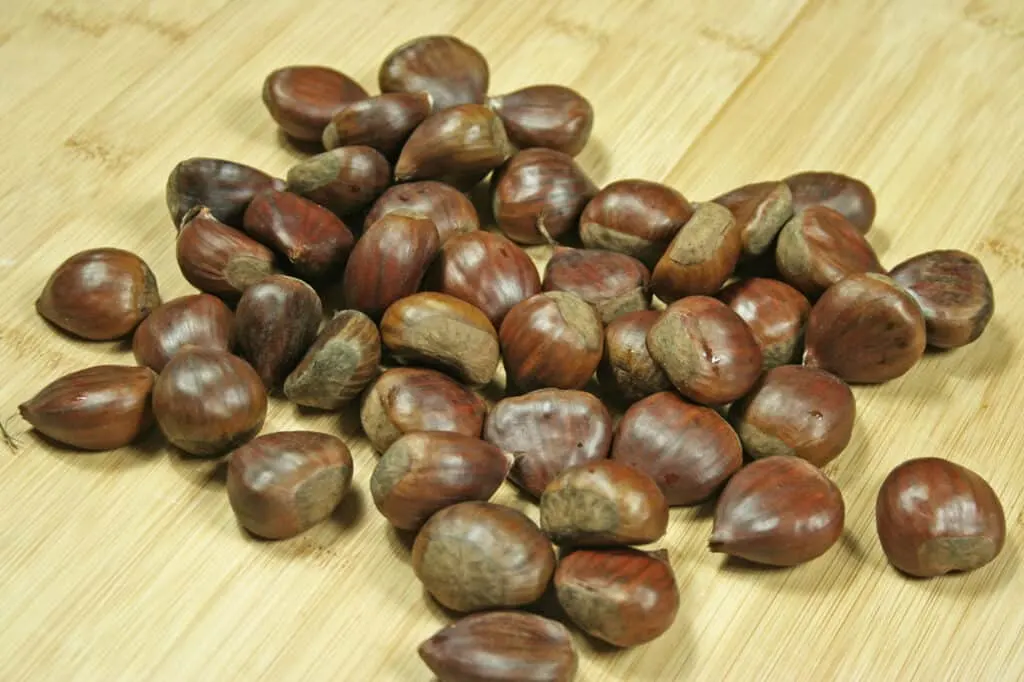 Carefully slice a cross at the top of each chestnut, if the chestnut is small, just slice once. Only slice the shell, not the flesh of the nut inside.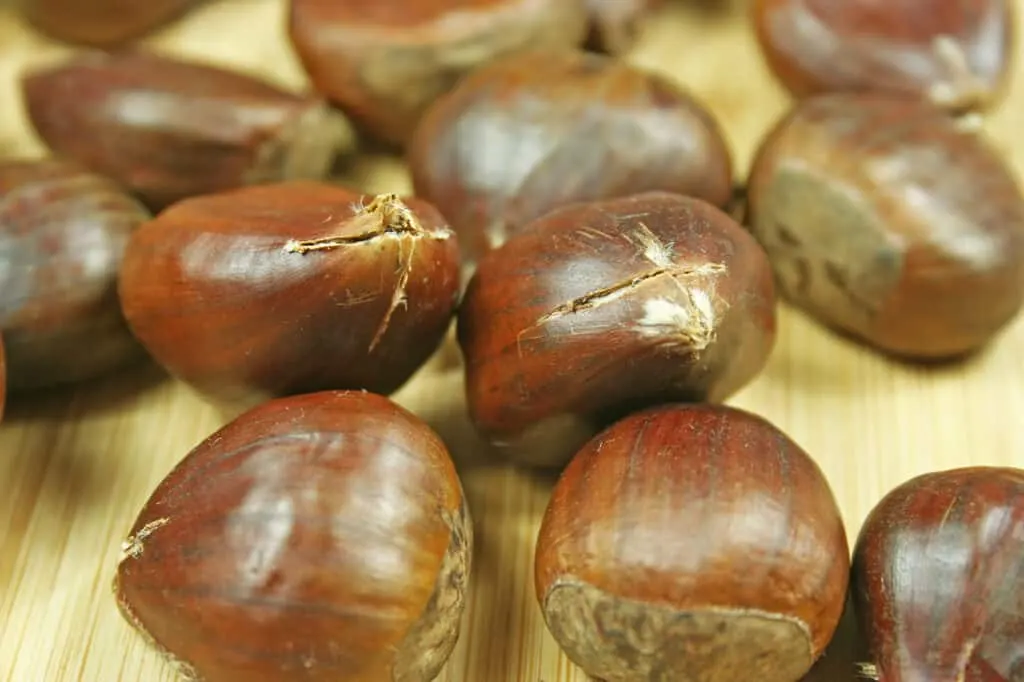 Lay the chestnuts out on a baking tray and put in a preheated oven (200C/180C fan/gas mark 6).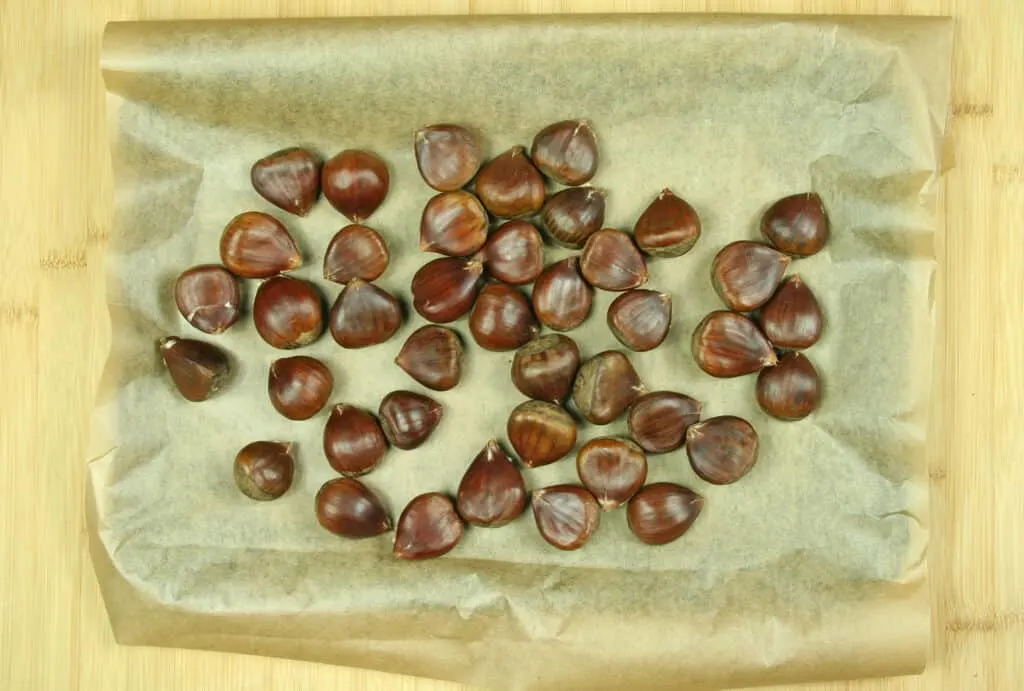 They should take about 30 to 40 minutes to cook, depending on the size. The shells will start to peel back and split when they are ready. Leave the chestnuts to cool for a bit before handling.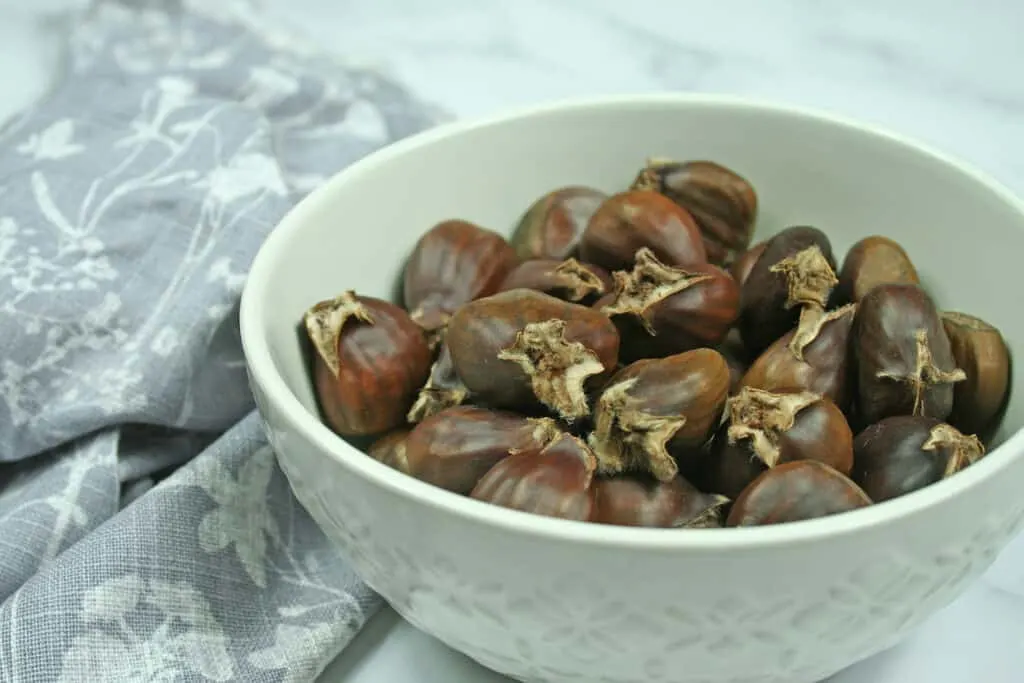 Once the chestnuts have cooled down enough, peel the shell from them and either serve or add to your chosen dish.
Optionally sprinkle the peeled chestnuts with ground cinnamon, brown sugar etc.
Do you have to soak chestnuts before roasting?
Soaking chestnuts before roasting them is optional. Soaking them isn't required unless you want a slightly softer texture to the chestnuts. We didn't soak them prior to roasting them.
Which Chestnuts Are Best To Buy?
Fresh chestnuts are usually available to buy between October and January. If you can choose, go for the bigger and heavier chestnuts – these will have more flavour than smaller ones.