Mincemeat flapjacks are the perfect treat to make at Christmas time. With minimal ingredients, it's a quick and easy to make recipe.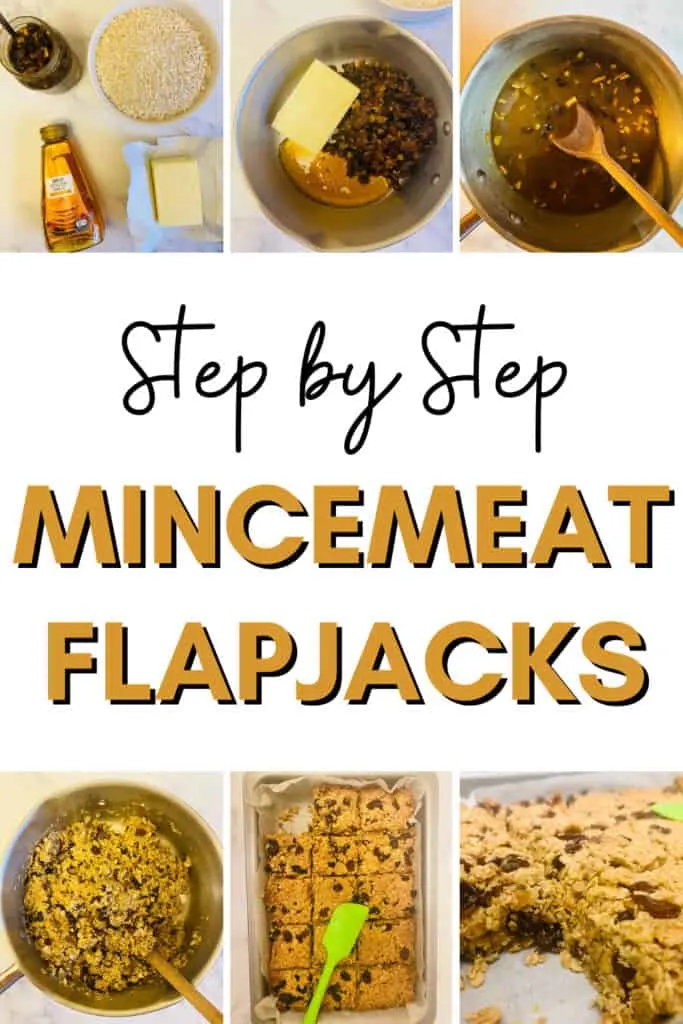 How To Make Mincemeat Flapjacks
Flapjacks are a firm favourite on my blog – my flapjack recipe has been one of the most visited and commented on.
So, with this in mind, and an abundance of homemade mincemeat hanging about, I thought why not combine the 2 together, much like I did with cupcakes to turn them into mincemeat cakes.
What You Need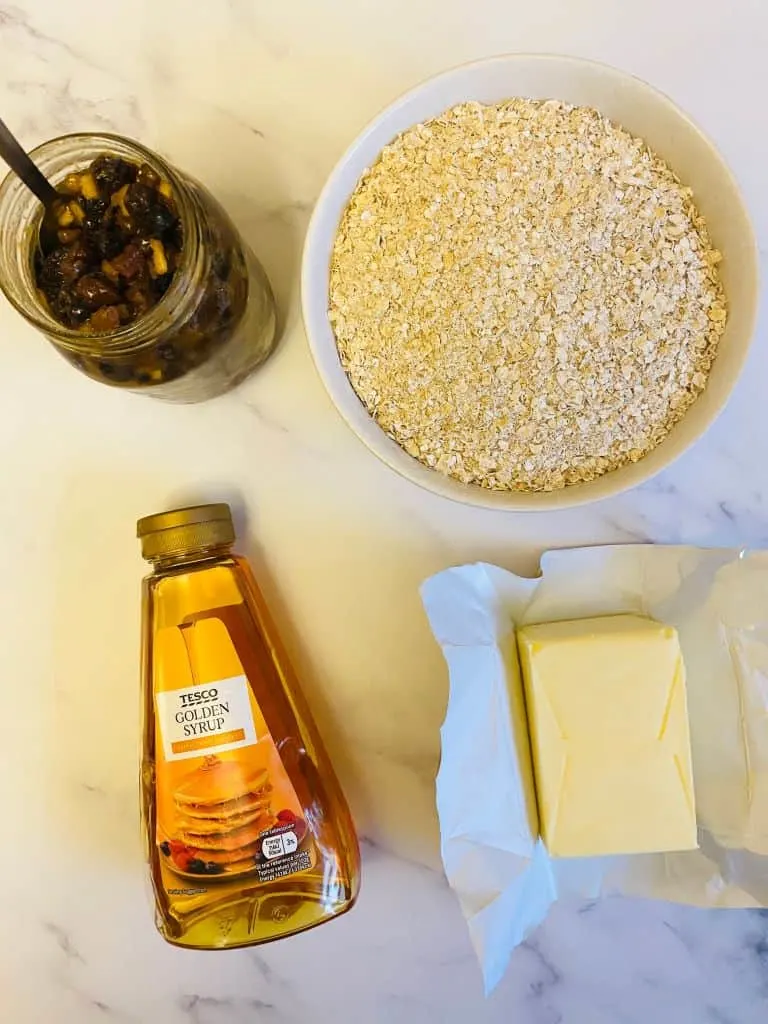 Butter
Mincemeat – either 1 jar of shop bought, or some you made yourself
Golden syrup – if you don't have any, use honey or maple syrup instead
Porridge oats
Optional: add in some typical Christmas spices such as ginger, cinnamon or nutmeg. You could also stir in a little orange zest.
I didn't add any sugar to this recipe – I figured there was enough in the mincemeat, as well as in the syrup!
Making It
Add everything to a saucepan, apart from the oats and optional extras.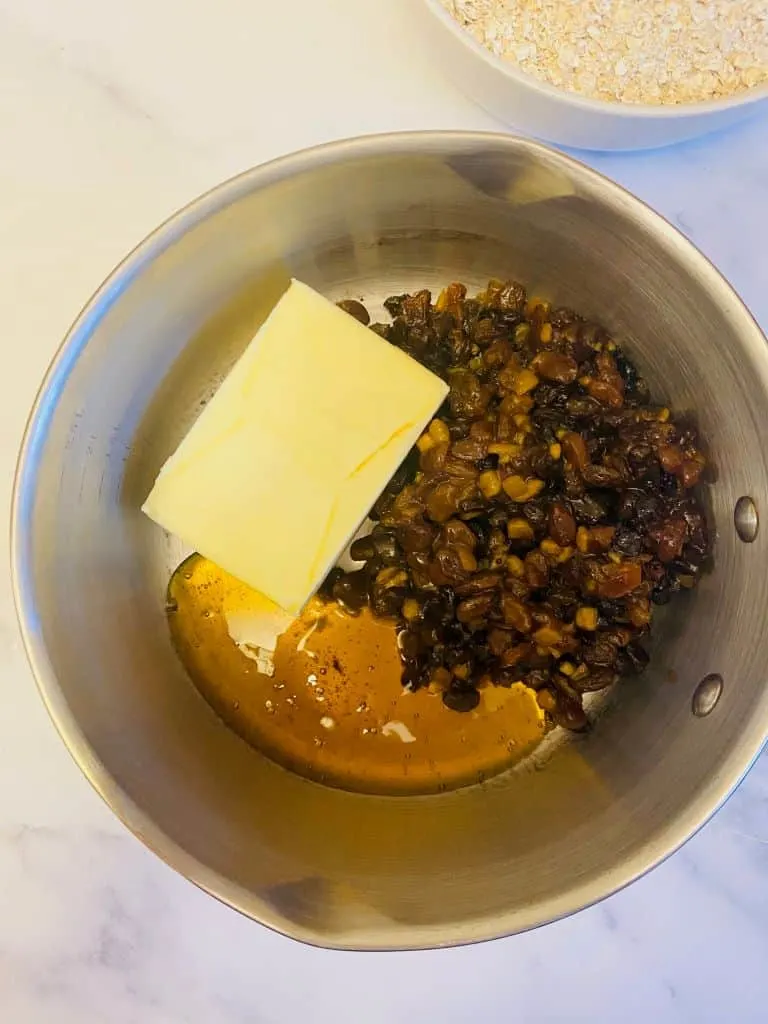 Melt the butter, mincemeat and syrup together on a very low heat, stirring frequently.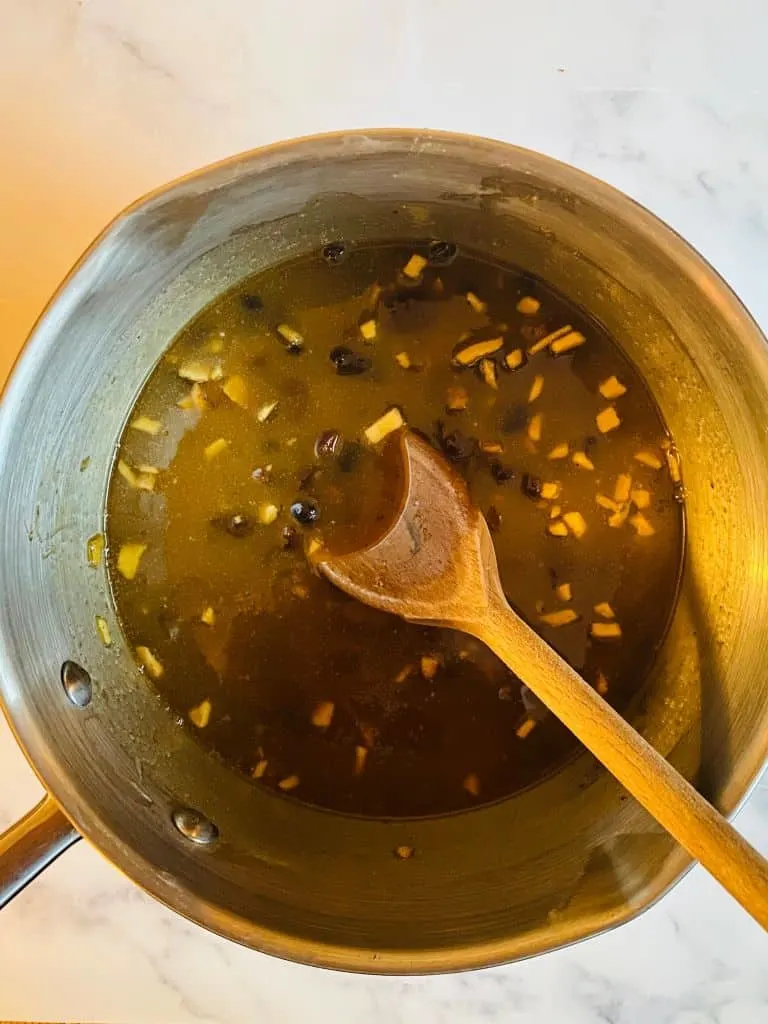 As soon as all the butter has melted, stir in the oats until they are completely mixed and coated. If you are adding in any of the optional extras, stir them in now.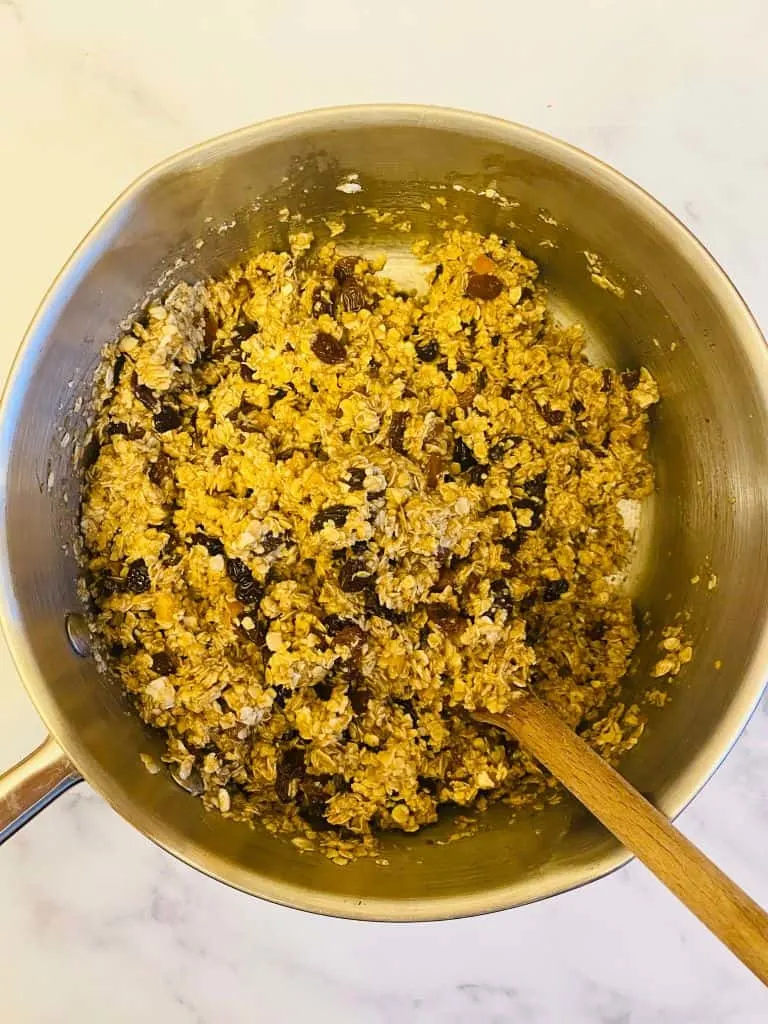 Transfer the mixture to a greased or lined baking tin. I used a 20 x 30cm tin. Smooth down the top with the back of a spoon or palette knife.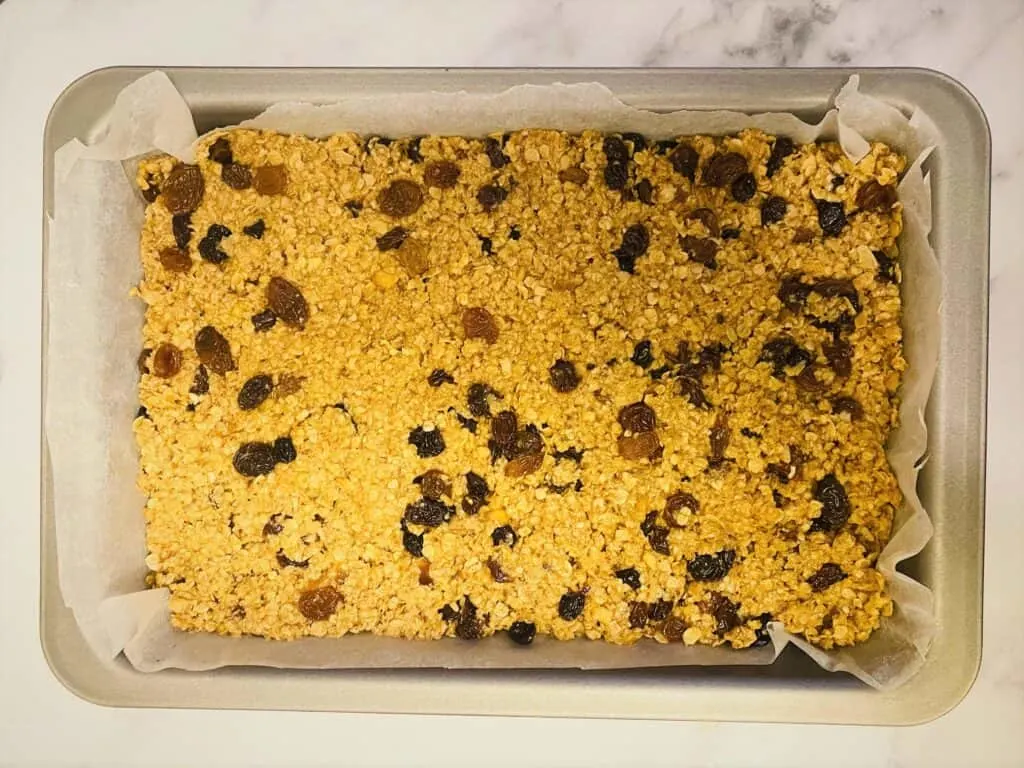 Cook for 20 to 25 minutes in a preheated oven – or until the edges start to turn brown.
The important thing to remember when cooking flapjacks is that they will come out of the oven quite soft, almost as if they haven't cooked enough. This is fine as they will firm up some more as they cool down.
The problem comes when you leave them in the oven for too long, until they are hard – once they cool down they will be rock hard rather than soft and gooey like I think flapjacks should be!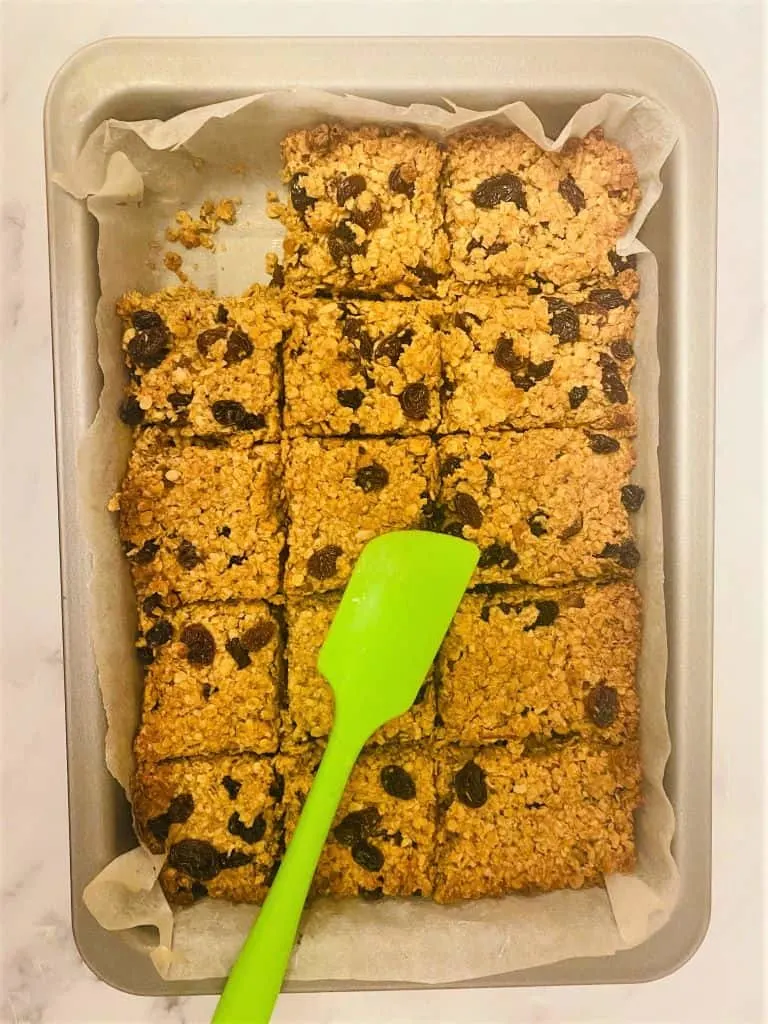 The flapjacks will be easier to slice up before they completely cool down.
Storing Flapjacks
Store cooked flapjacks in an airtight container for 5 to 7 days.