Carrot and orange soup is the perfect warming combination of sweet carrots with the citrus zing of the orange.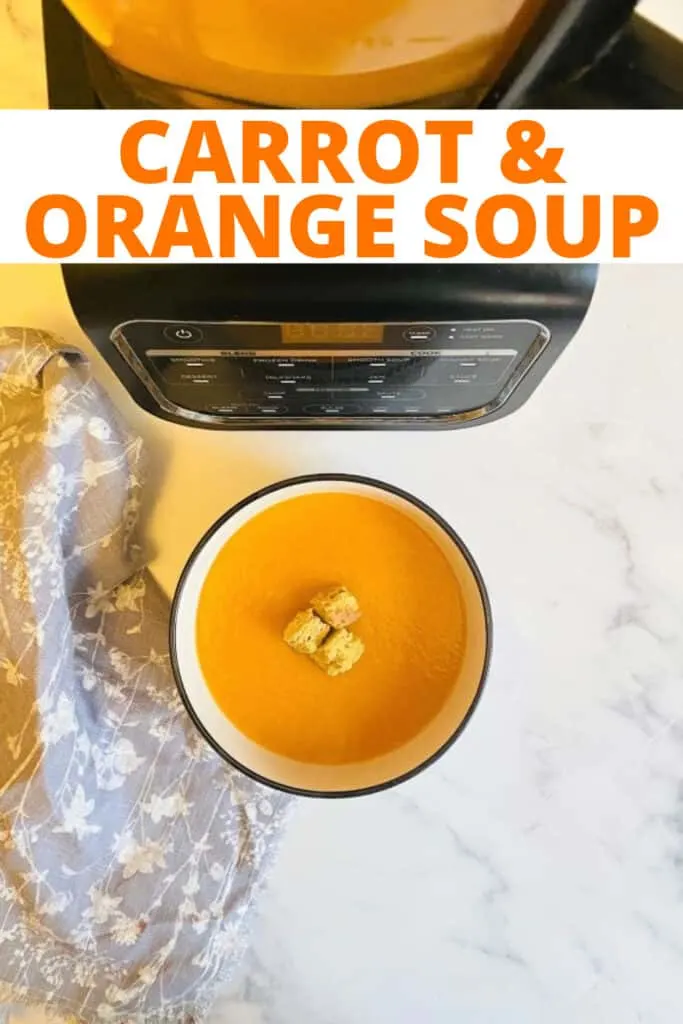 How To Make Carrot and Orange Soup
This simple to make recipe can be made in a soup maker, or, if you don't have one, a pan on the stove.
You can change up the taste a little more by adding in a few spices such as cumin, chilli, or even a little mixed spice.
What You Need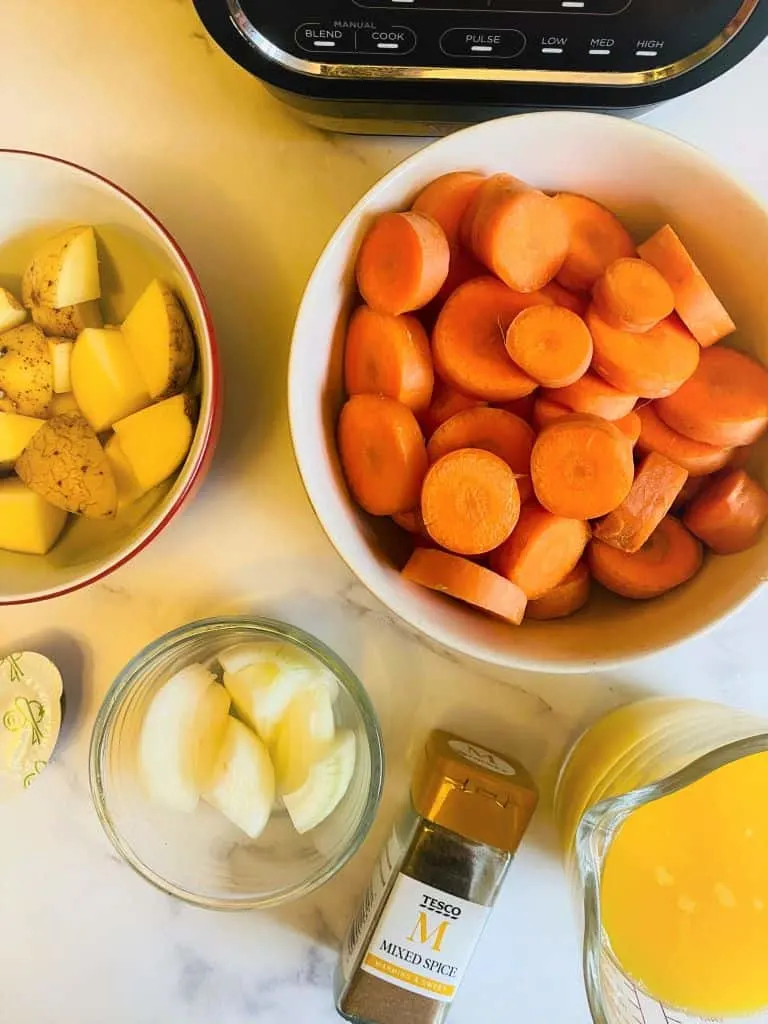 Carrots – I don't bother to peel them, I just give them a good wash and chop them up.
Onion/Garlic
Potato – again, I don't peel it. The potato is to thicken up the soup – leave it out if you prefer a thinner soup.
Orange Juice – you can either use orange juice freshly squeezed, or from a carton.
Stock – I use vegetable stock, usually from a stock pot.
Optional Spices – you can add in what spices you like the best – I quite like adding in a chopped chilli, or dried chilli flakes. Mixed spices work well, especially for a Christmas soup.
Making It
In a Soup Maker: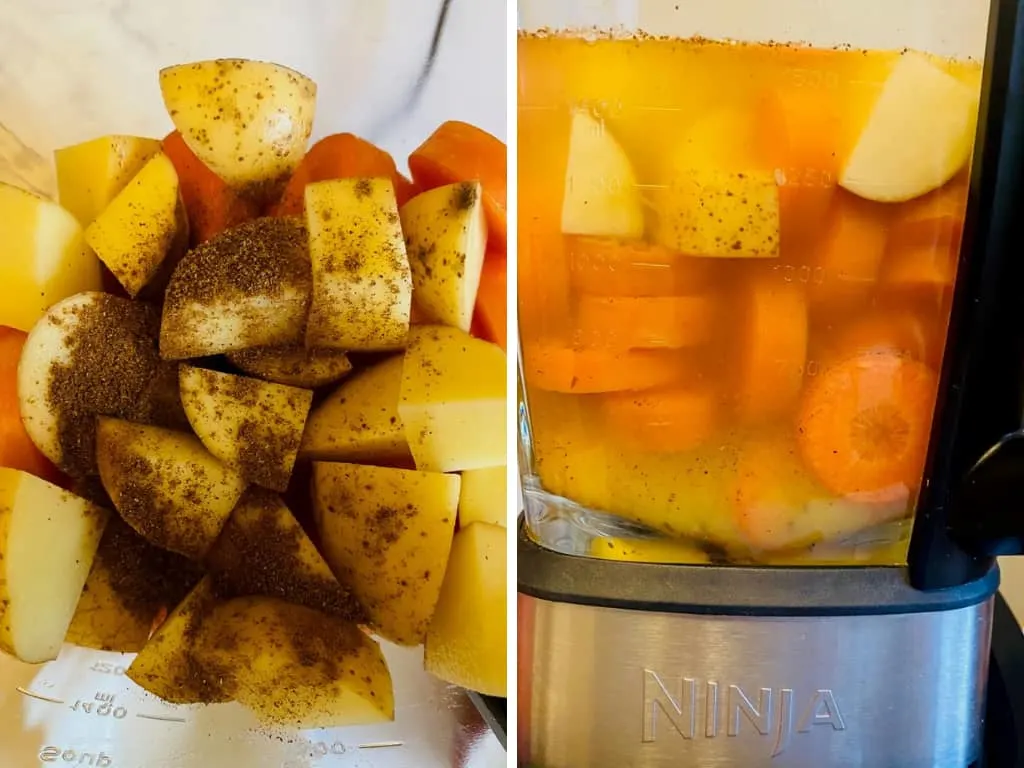 If you have a soup maker, you know it is a case of just adding it all to the soup maker jug and pressing the smooth button!
I have made a similar recipe to this in my Morphy Richards Soup Maker, as well as the Ninja Soup Maker.
If you are using a Morphy Richards Compact Soup Maker remember to reduce the quantities – check the recipe card notes for details.
You can optionally sauté the onions and garlic, depending on the type of soup maker you have.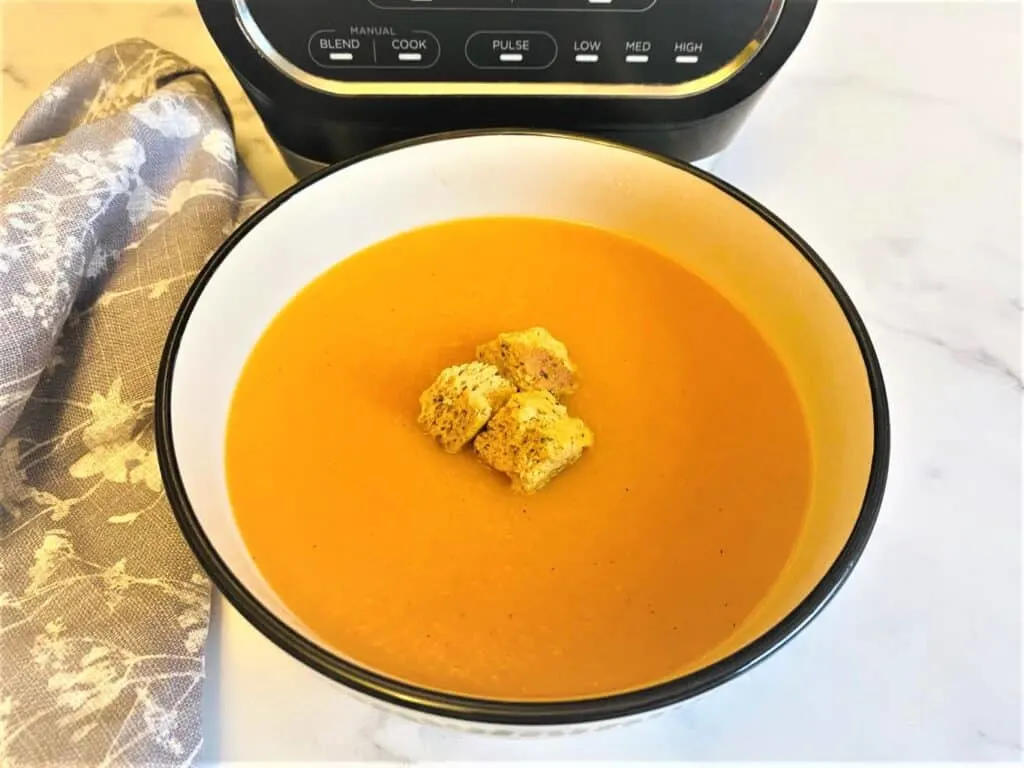 In A Pan:
Use similar measurements, but you might want to increase them if you want to make a larger quantity. You may need to add a little more stock, just make sure the ingredients are all submerged.
Sauté the onion and garlic first before adding in the remaining ingredients. Bring to the boil before reducing to a simmer for about 25 minutes, or until everything is soft and tender.
Use a hand blender or processor to blend the soup smooth. Add in extra water or stock if you want to change the consistency.