Are you wondering how to cook Brussel sprouts?
There are a variety of different methods for cooking Brussel sprouts. The aim of this short cooking guide is to cover some of the best ways for making the most out of this versatile green vegetable!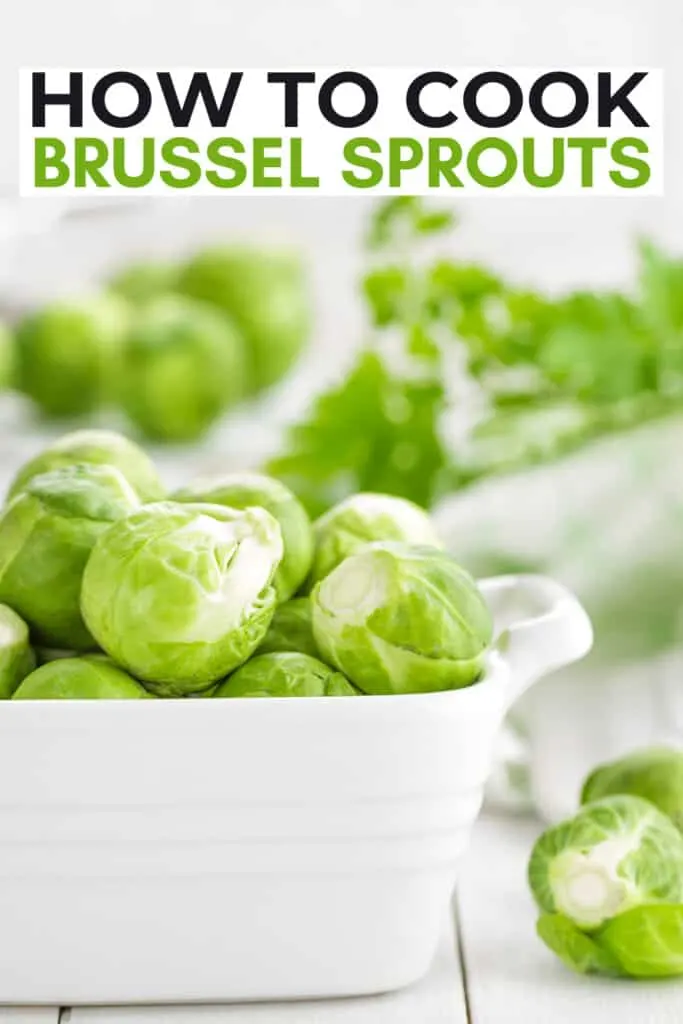 Brussel sprouts often divide a household – not unlike Marmite, you either love them or hate them! I'm a Brussel sprout lover – my family, not so much!
How To Cook Sprouts – 6 Different Ways
Preparing Brussel Sprouts For Cooking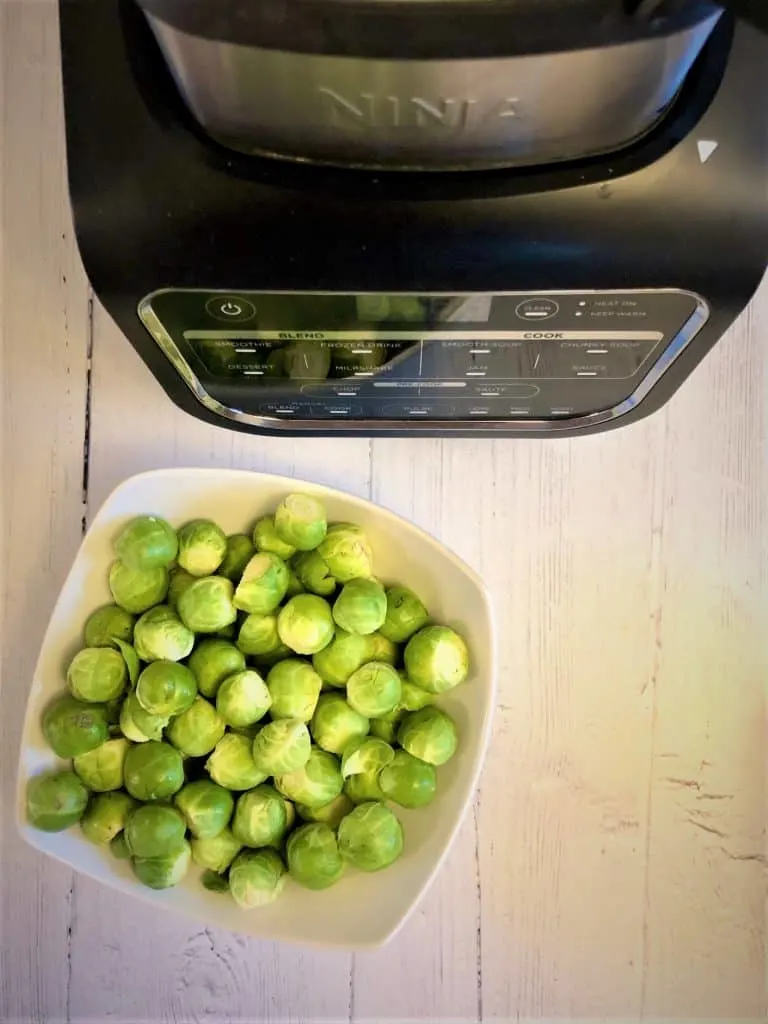 Loose Brussel Sprouts
Give them a good wash and slice off a small bit from the ends. Remove any yellow leaves and discard.
Brussel Sprouts On The Stalk
Twist them to remove them from the stalk and follow the same process as for loose sprouts.
Boil
Boiled Brussel sprouts are probably the most common method.
The preparation time is minimal, and the cook time is less than 5 minutes – or at least it should be. Anything longer than that and they will start to go too soft. And not only that, when you cook sprouts for longer than 5 minutes they start to release that awful sulphur like smell that gives sprouts such a bad name!
How To Boil Brussel Sprouts
Prepare the sprouts by removing any yellowing leaves, and slicing a small amount off the bottoms. For large sprouts cut them in half to make sure they cook within the 5 minutes.
Myth Buster: Brussel sprouts don't actually need a cross cut in the bottoms of them. All this will do is allow more water to get inside the sprouts and make them soggy.
Steam
Steaming is a great way to cook Brussel sprouts as it prevents them from going soggy, like they can do when boiling.
Cut the sprouts in half and put them in a steamer insert over a saucepan of simmering water. Steam for about 5 minutes, or longer if needed. Once cooked, optionally season with salt, or add some butter or chopped herbs.
Roast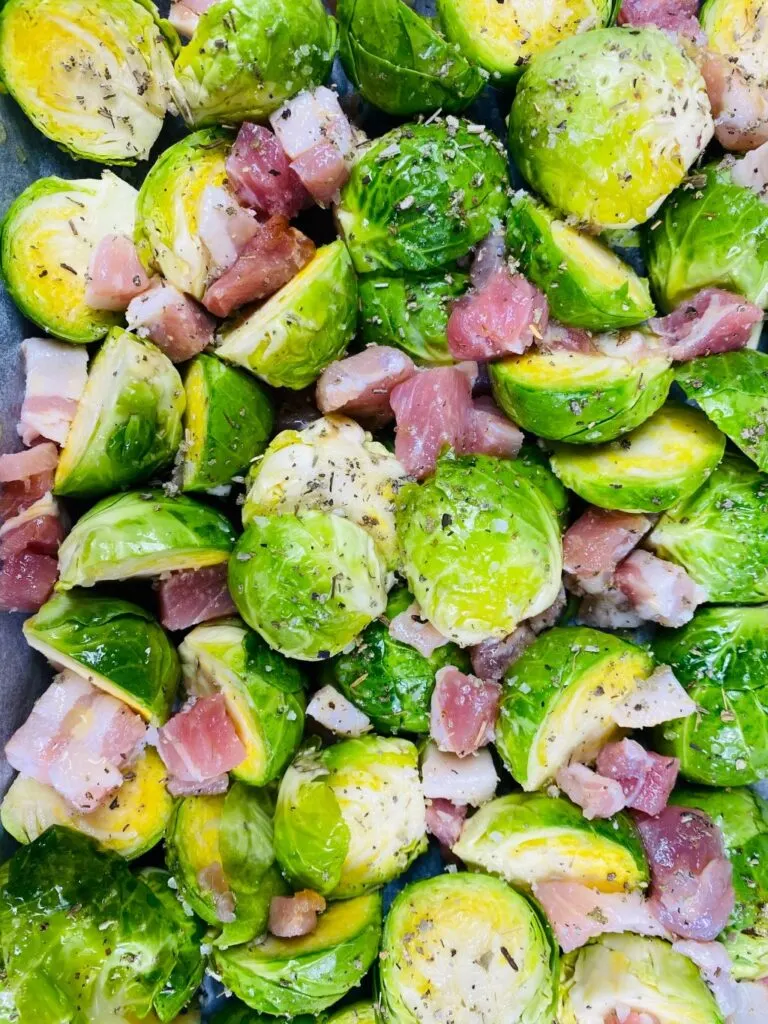 Like many roasted vegetables, roasted Brussel sprouts taste delicious with a little oil drizzled over them as well as some garlic and herbs.
Cut the sprouts in half and roast in a preheated oven (200C/180C fan/gas mark 6) for 25 to 30 minutes, or until tender.
They also tastes amazing with chopped bacon or pancetta chunks. Try my roasted Brussel sprout and bacon recipe to find out!
Fry
Frying Brussel sprouts is a popular method that produces a different taste and texture to the traditional way of cooking them.
Heat some olive oil or butter in a frying pan or wok, add some chopped onions and slowly caramelise before adding some crushed garlic. Add in some quartered or halved sprouts and fry for 5 to 10 minutes.
Fried sprouts turn out golden and crisp, tasting delicious under a sprinkle of grated parmesan cheese!
Raw
Brussel sprouts can be eaten raw – if the taste is to your liking! They will be easier to eat if you chop them up in to thin slices, or better still, use a mandolin to get them as fine as possible. Dress with your favourite salad dressing, or add them to coleslaw instead of cabbage.
Soup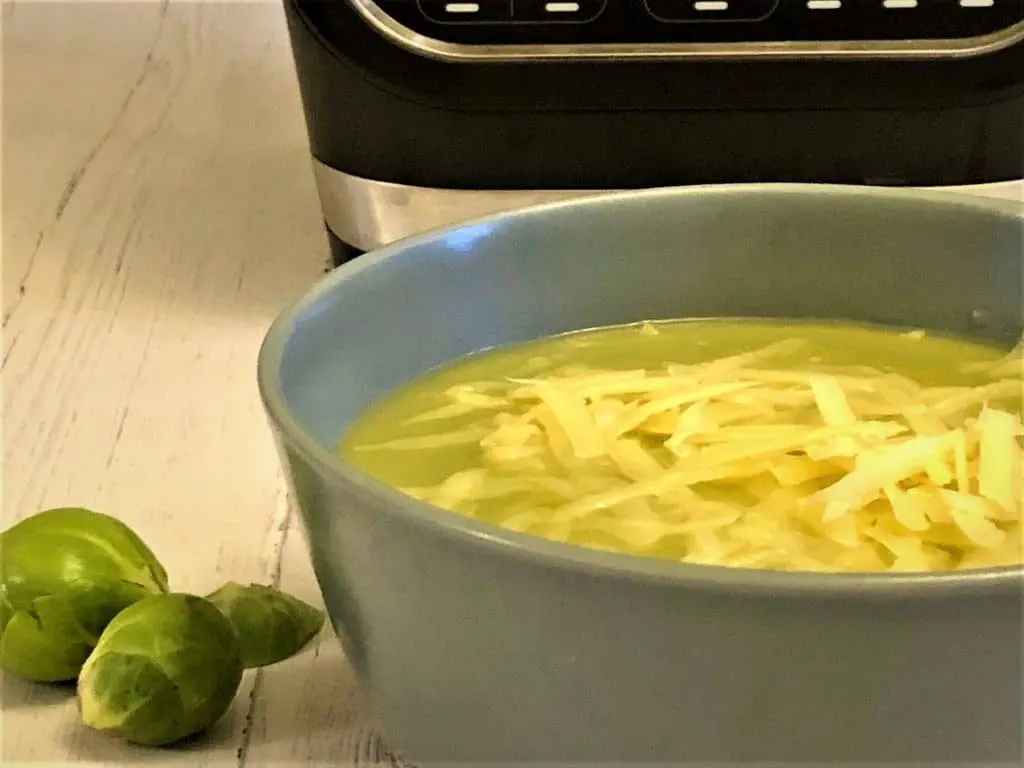 Brussel sprout soup can be made in a saucepan on the stove, or in a soup maker. Slice or quarter the sprouts and boil them in some stock with some garlic and onion, plus some seasoning of your choice. If cooking in a pan, blend with a hand blender before serving. Stir in some cheese before serving.
Related: Brussel Sprout Soup
Frozen Sprouts vs Fresh Sprouts
Sadly Brussel sprouts aren't available fresh all year round so if you need your fix each and every month, you might have to resort to frozen sprouts. In terms of nutrients, frozen sprouts will have as many as fresh, sometimes more as they are usually frozen not long after picking.
The freezing process can however change the taste of sprouts and you might find fresh is worth the wait until they are in season!
How To Grow Brussel Sprouts
You can grow your own Brussel sprouts, at home, or on an allotment. Sow the seeds from early March/April ready for harvesting between September and February (some early varieties can be harvested in August).