Updated for 2023! I've recently updated this buying guide to cover more soup makers that have since come on the market.
Are you looking for the best soup maker?
I agree a soup maker is one of those gadgets that seems gimmicky at first – I mean, why would you need a dedicated appliance instead of just making it in a pan on the hob?
Read on to discover why you may or may not want to buy a soup maker!
This post contains affiliate links at no additional cost; if you click a link and subsequently make a purchase, I will earn a small commission.
Short on time? These are my top-rated soup makers:
---
---
Is A Soup Maker Worth It?
Yes, a soup maker is worth it!
Soup makers are a great way of making soups and smoothies. They're easy to use, quick and convenient. You can get one with different settings for different types of soup or smoothies, so it's perfect for different recipes.
One of the best things about soup makers is that they save time – no more washing up extra pans, pots or gadgets!
And because they cook food in one go, you don't have to hang about by the hob during cooking either. So if you love eating healthy but hate doing dishes afterwards, this is the appliance for you!
---
How To Choose The Best Soup Maker
My goal for this soup maker buying guide is to provide you with each model's different features and capabilities and the opinions of people who use the machines regularly.
Budget – Soup makers come with a range of price tags. The price often reflects the soup maker's quality and the range of features. Consider how often you will use your soup maker – the build and reliability of the appliance are important.
Features – What exactly do you want to use your soup maker for? It sounds like a crazy question, but not all soup makers are created equal. The most basic machines will boil and cook the ingredients – you can usually choose between chunky or smooth, so the motor and blades are important.
In addition to the basic functionality of a soup maker, some machines can do so much more – for example, the latest soup maker on the market, the Ninja Soup Maker, can also make sauces and jams, amongst many other things.
Capacity – The largest soup maker I know of (in the UK, at least) is the Morphy Richards which has a 1.6L capacity. The other soup makers vary in capacity, as seen in the following individual reviews.
Size – Different to the capacity, this is the actual size of the soup maker – both the footprint and the height. Many soup makers are kettle sized, which is ideal for smaller kitchens. Some are much taller and will need to stay out on kitchen countertops rather than be stored away in cupboards.
Reviews – User reviews are the best way to appreciate how good or bad an appliance is.
---
Soup Maker Reviews
I have spent a considerable amount of time researching all the different models.
I have tested out three different soup makers and gathered the thoughts and opinions of many of my soup maker group members.
Side Note: if you want to join the group before making a purchasing decision, please do – plenty of friendly members will happily give you their opinions on which soup makers are best – you can join here.
Ninja Soup Maker and Blender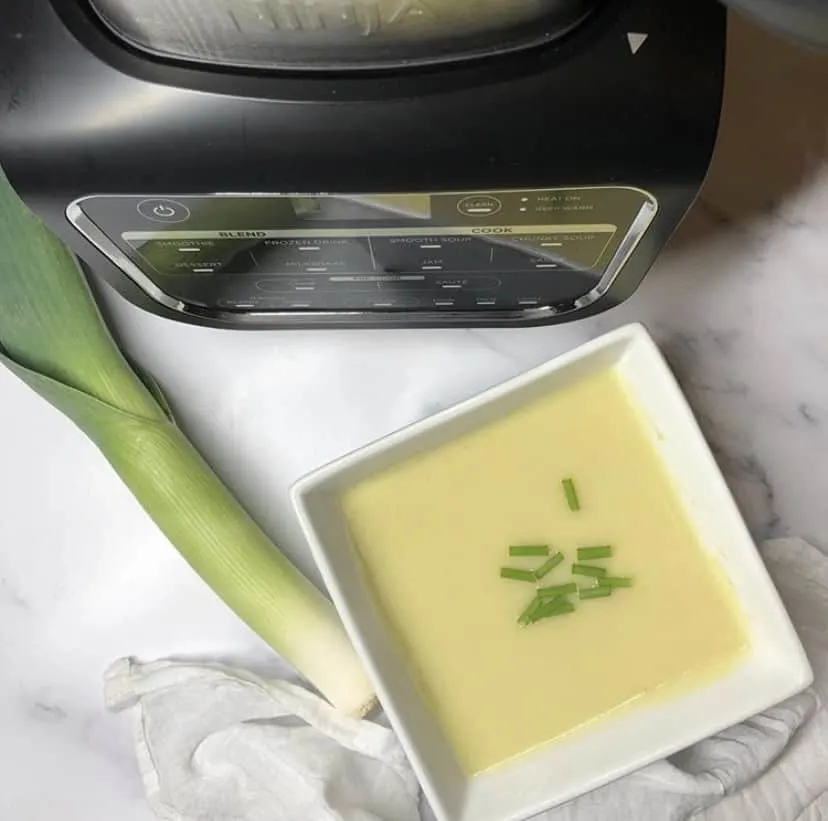 This is by far my favourite soup maker, and in my opinion, the best soup maker on the market.
It is incredibly versatile and of solid build, and it looks great!
MAIN FEATURES
Auto-iQ Programs
Smoothie
Frozen Drink
Milkshake
Smooth Soup
Chunky Soup
Jam
Chop
Saute
Clean
The Ninja Soup Maker and Blender has a motor base, a 1.7L glass jug with the built-in heating element, jug lid with a removable centre cap (which has markings on it to measure ingredients!)
In addition, with your purchase, you will usually get;
Tamper
Cleaning brush
Instructions
Inspiration guide with 25 recipes to get you started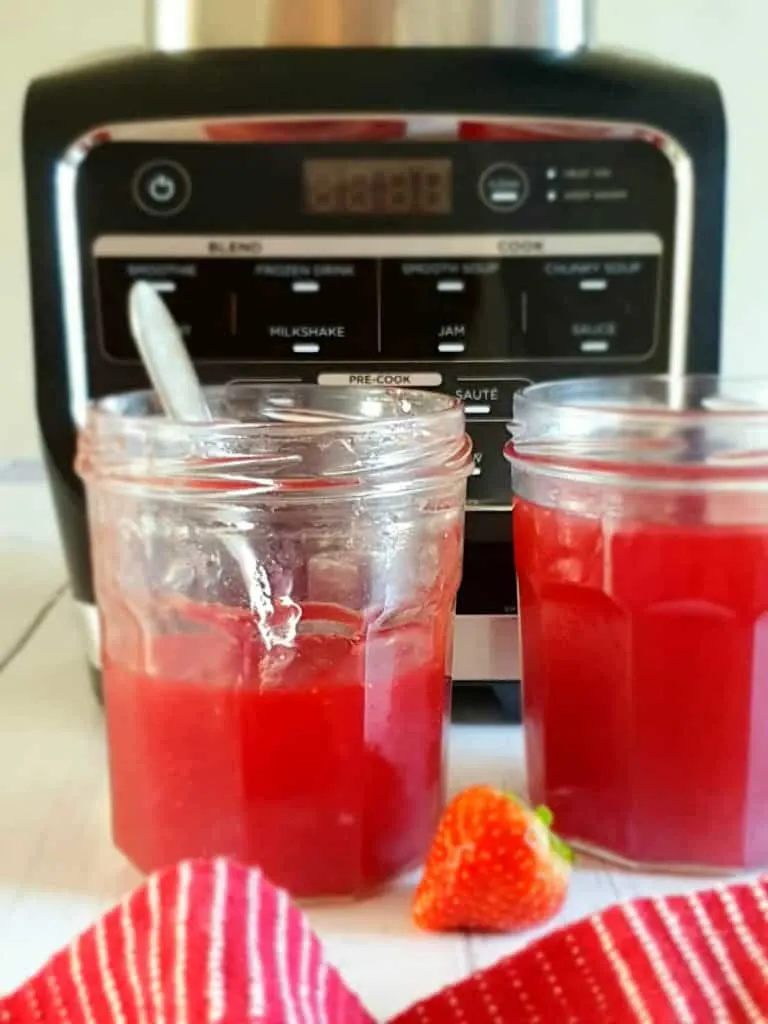 Pros of the Ninja Soup Maker
It has a built-in sauté function, although there isn't a huge amount of surface area to sauté too many ingredients simultaneously.
However, it is sufficient for gently frying onions and garlic before adding further ingredients.
You can cook meat raw. Unlike many other soup makers, due to the longer cooking cycles, the Ninja makes it possible for you to put meat in raw.
Related: Thai Red Curry Soup in a Ninja Soup Maker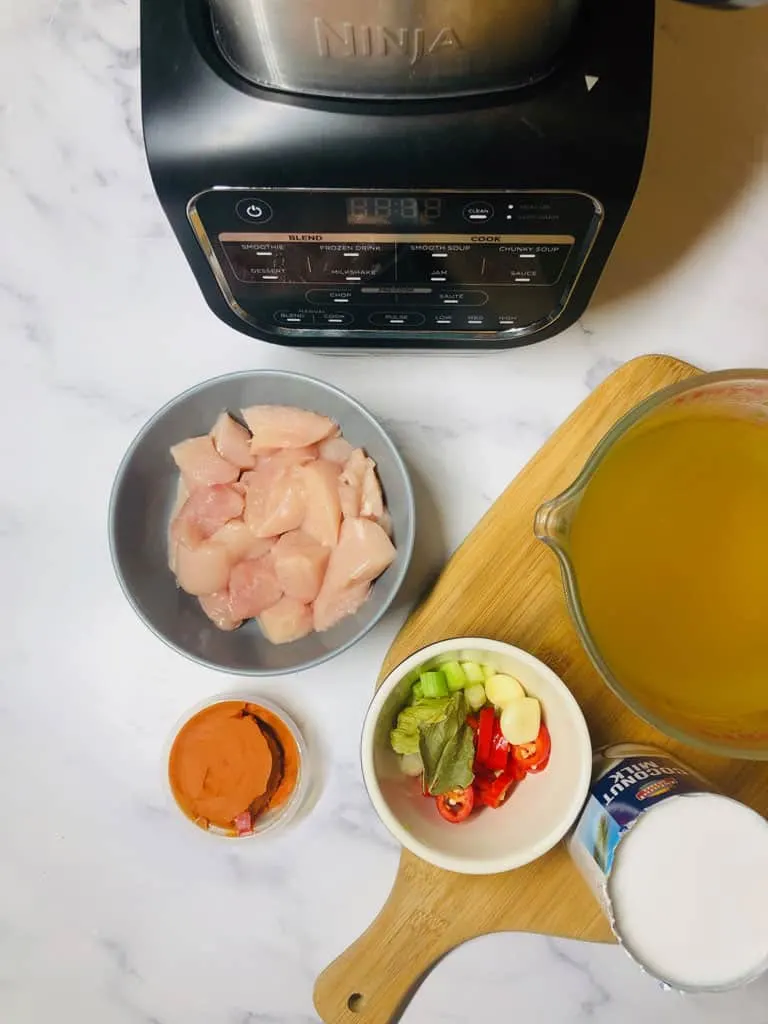 You can make much more than soup! Although other soup makers mainly enable you to make smoothies and sauces, too, most are limited to that.
The Ninja Soup Maker has settings for jam, frozen drinks, smoothies and sauces.
Cons of the Ninja Soup Maker
There aren't really too many downsides to a Ninja Soup Maker. But there are some you should be aware of;
The Ninja is currently the most expensive soup maker on the market. If you can hang on before buying it, there are often discounts and special offers to be had – shop around!
The Ninja is larger and heavier than other soup makers. The jug is made from toughened glass and also houses the blades (most other soup makers have the blades and motor in the lid). This makes the Ninja heavier to lift when you are pouring out the soup and cleaning it. You need to think about whether the taller size of the Ninja will fit in your current kitchen set-up, as it will be too tall to fit under most cupboards.
I personally don't find it too heavy to manage, but you might want to consider this factor if you have any mobility issues. If you can, pop to a local store and ask if you can lift the jug up to get a feel for it.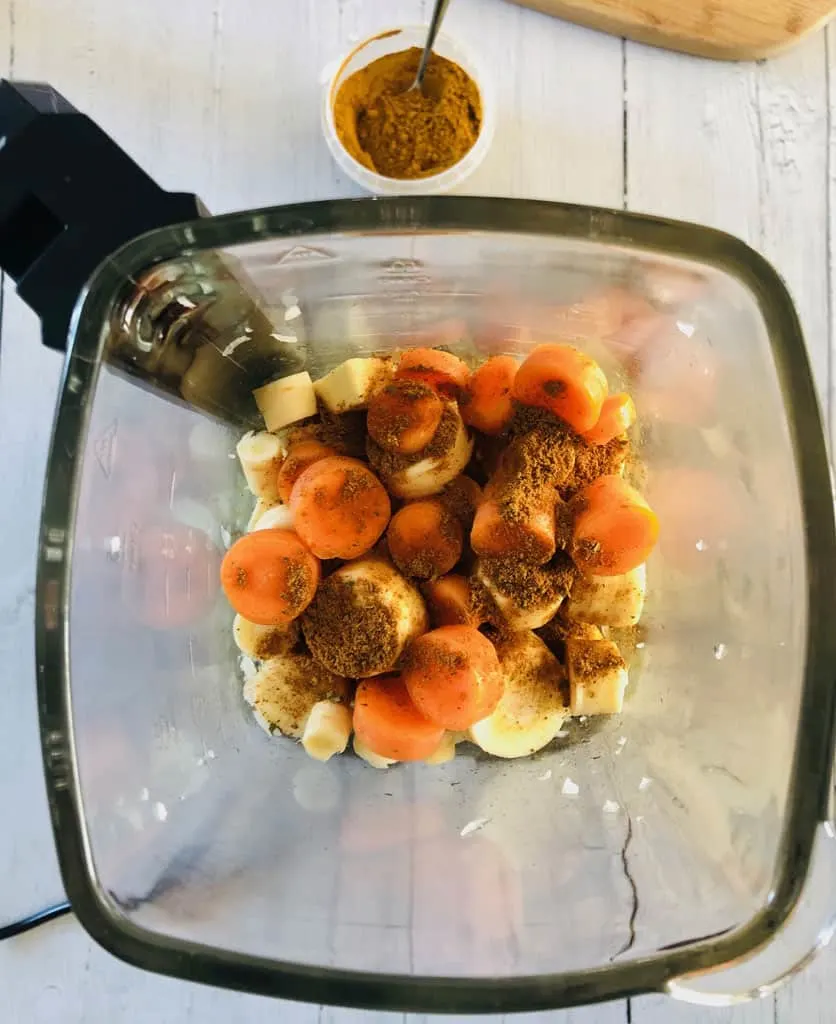 Ninja Soup Maker Verdict
When asked what the best soup maker is these days, I offer up the Ninja Soup Maker as the top choice if you have the budget and don't mind the larger space needed.
If you are looking for a cheaper or smaller soup maker, read below for more options.
Where To Buy A Ninja Soup Maker
Most high street stores sell the Ninja Soup Maker. If you want to buy it online, there are these options;
---
Morphy Richards Saute & Soup 501014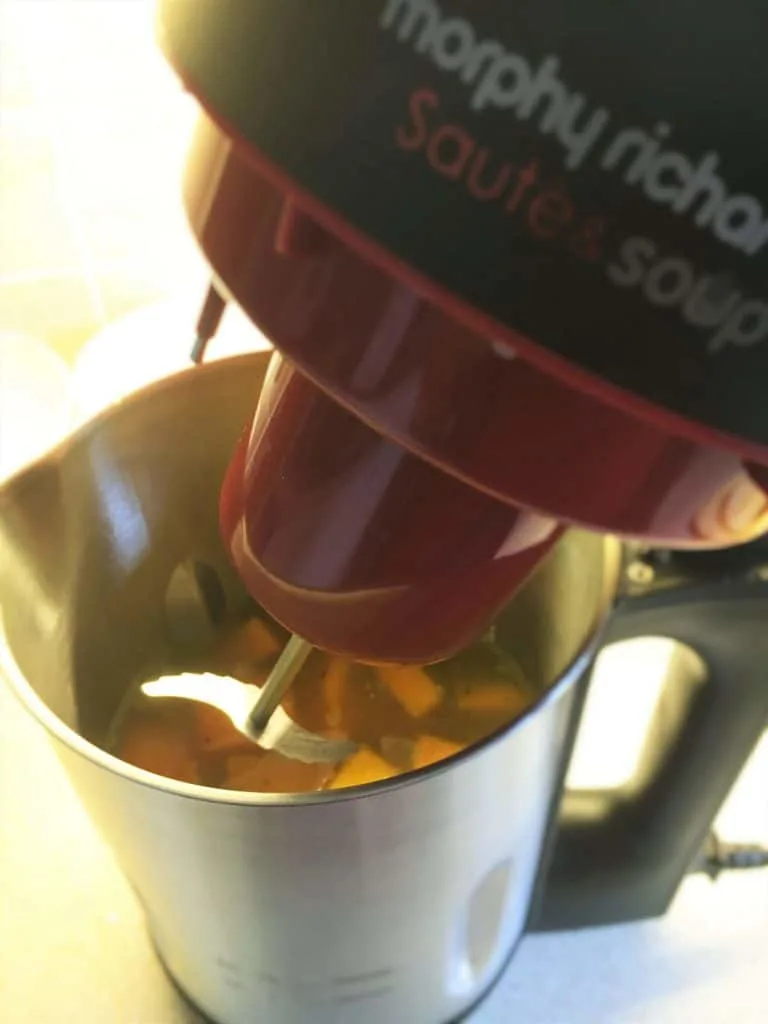 This is the first soup maker I bought, and I still love it! It is so easy to use and makes the most delicious soups. It is easy to clean and looks great, and the sauté feature makes everything simple.
MAIN FEATURES
Made from a stainless steel body
Saute function
Pause function
LED countdown timer display
Non-stick coating
1.6L capacity
1000 watt
Smooth & Chunky soup settings
Juice & Blend function for making smoothies and juices
2-year warranty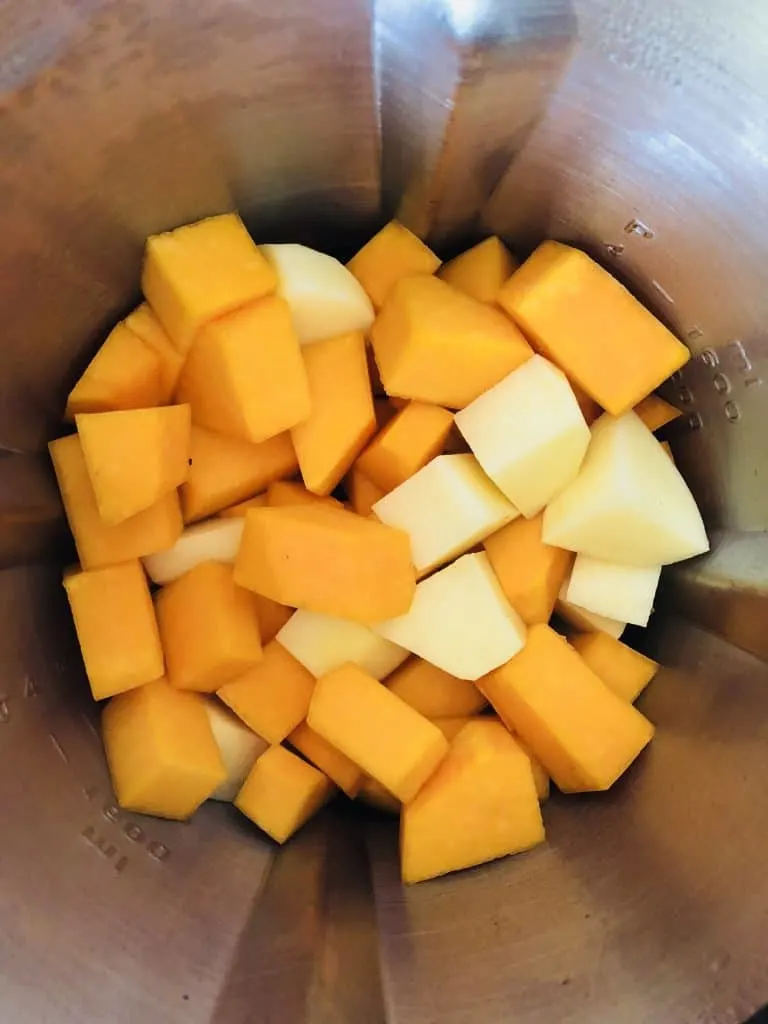 This Morphy Richards model is a definite winner in the range. With all of the great features of the other models, it also boasts the 'saute' function.
This means you can pop in the ingredients that need frying, saute them and then add your remaining soup ingredients. No need for a separate frying pan and more washing up! Nothing quite beats that tasty smell of sizzling onions and garlic.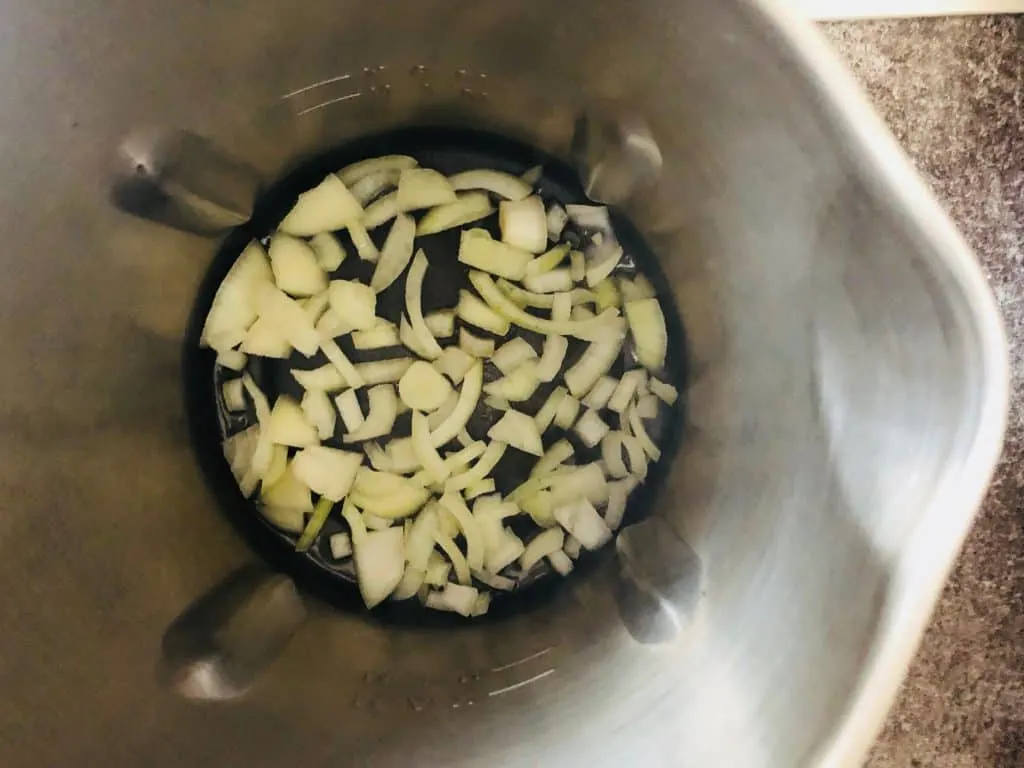 It also has a fantastic 'pause' function. You can stop the program to add some extra seasoning, and the machine will pause the soup-making process.
See the Morphy Richards Saute & Soup Maker on Amazon
Once you add the extra ingredients, the program will continue from where it was paused. This is perfect for adding in some last-minute ingredients like fresh herbs – or, like me, if you forget to add something in at the beginning!
I love being able to choose between chunky and smooth soup.
I recently made a butternut squash soup. My husband wanted his chunky, whereas I wanted mine smooth. All I had to do was set the chunky program off, pour it out when that was complete and then press the manual blend button to make mine smooth.
The soup maker is powerful at 1000 watts; it can blend ingredients for smoothies and soups.
It is also easy to clean (but the Morphy Richards Total Control Soup Maker is even easier to clean!) It isn't dishwasher safe, but all you need to do is wash the inside of the jug and the blade unit with warm water and a sponge – make sure you don't submerge it in water.
My first question was, what could I sauté – could I, for example, put raw meat in there to brown it before making the soup?
You can put raw bacon bits and small amounts of minced meat (no more than 100g). All other meats need to be cooked thoroughly by another method. I made a chicken soup the other day with leftover chicken from our Sunday Roast – so it's ideal. You can sauté any vegetables, spices etc., that the recipe calls for using this function.
The manual comes with 15 recipe suggestions (including some smoothies) which I am currently going through. They've all turned out amazingly well, and I'm really chuffed I went with this model.
Cons of the Morphy Richards Saute & Soup Maker
I would have liked to have had more recipes with the soup maker. But I have now started creating my own recipes by adapting other soup recipes or just going for it!
Some people have experienced issues with burning and/or the machine cutting out. I have never experienced this, but there have been too many people mentioning it for me not to include it in this review.
---
Morphy Richards Total Control Soup Maker 501020 White Soup Maker
This is the second soup maker that I ended up buying. It is an 'upgraded' version of the 501014. The main differences are the ability to make smaller portion sizes on some of the functions (not all), it is easier to clean (the inside vessel/jug comes completely out), there is a reheat function as well as 3 different textures of soup for you to choose from.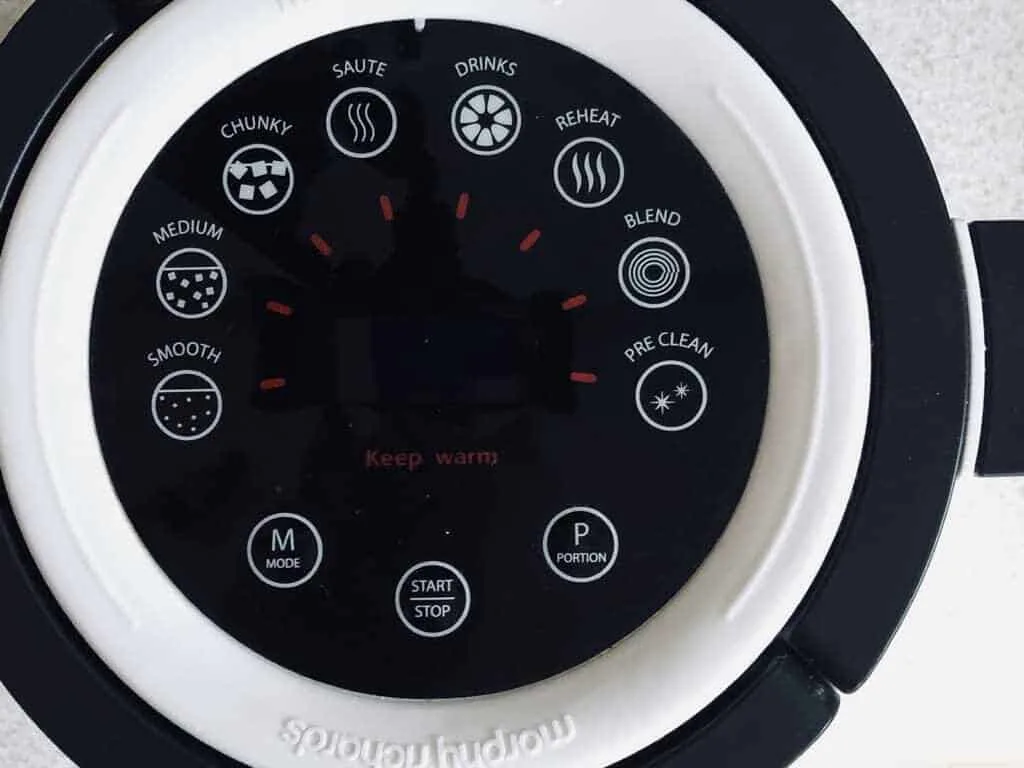 MAIN FEATURES
1.6 litres capacity
1100 watt power
Dimensions: 26cm x 18cm x 28.4cm
Portion control
Saute, smoothie & blend function
Choose between smooth, medium and chunky
Easy to remove the inner pot
Control Your Portions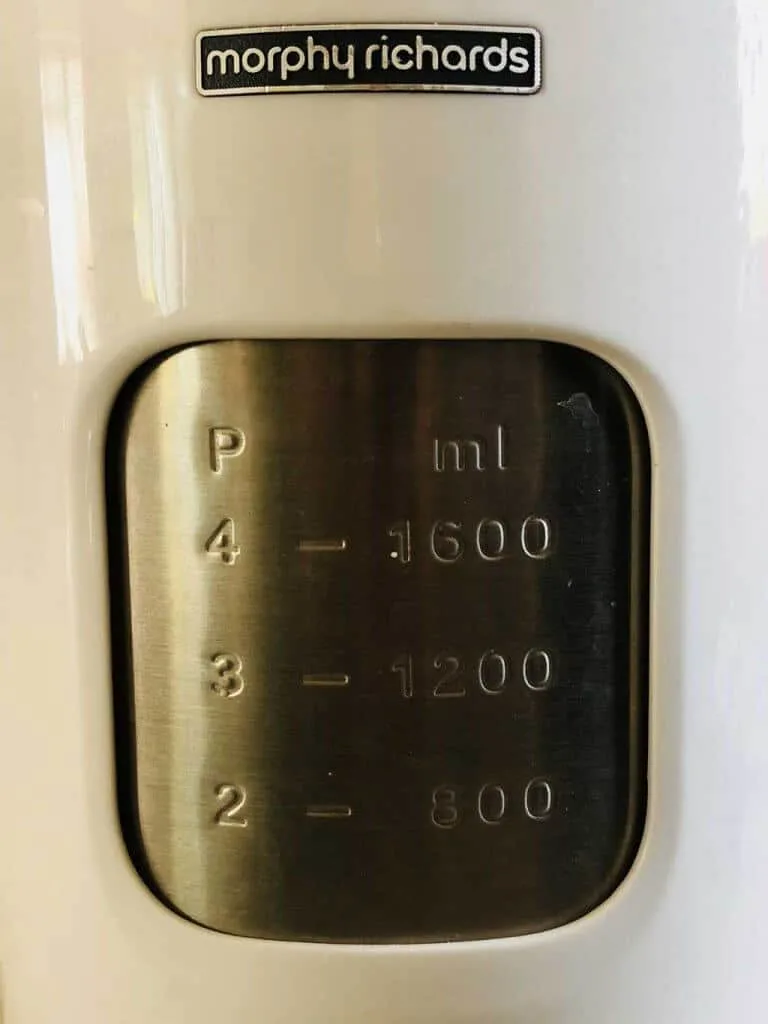 The Total Control, as the name suggests, gives you much more control than previous soup maker models. Whereas with all the other Morphy Richards Soup Maker models, you must make a minimum quantity, the Total Control allows you to make other portion sizes, with the options to choose between 2, 3 and 4. This is great news for users that only want to make enough for 2 or 3 servings.
Easy To Clean
Although all the models in this range are easy to clean, the Total Control goes one step further by making the inner pot removable. This means you can thoroughly wash without worrying about the rest of the unit – and electrics – getting wet. There is also a Pre-Clean function which you can run with water and washing up liquid to ensure it is super clean.
Reheating Soup
Another new function in this latest model is the ability to reheat your soup. You can choose to reheat either 2, 3 or 4 portions.
Making Soup
The Total Control works in a similar way to the other Morphy Richards Soup Makers. Like the Saute & Soup 501014 model, you can also saute certain ingredients before adding the remaining ingredients. You must keep the lid on for this function to work (unlike with the 501014, where the lid must stay off).
You can choose to make smooth, medium or chunky soup, with the option to further blend the soup at the end of the cooking cycle.
---
Tefal Easy Soup
Main Features
1.2L capacity
1000 watt
Keep warm function
Easy Clean program
Smooth or chunky soup options
Compote program ideal for desserts and baby food
Blend option for smoothies, cocktails and dessert mixtures
1-year warranty
Although this model by Tefal has a smaller capacity than the others, it is still suitable for a family of 3 or 4.
The keep-warm function is a nice addition, meaning you can set your soup off and continue with something else, knowing it won't start cold before you are ready for it. Once the soup program has finished, the keep warm function will automatically start and run for 40 minutes.
The separate 'compote' program is ideal for preparing pureed foods for babies or making some dessert toppings such as the raspberry & rhubarb coulis recipe provided in the accompanying booklet you receive with the appliance.
The easy clean program can be used straight after you have removed your cooked soup to ensure much easier cleaning of your machine.
See the Tefal Soup Maker on Amazon
---
Morphy Richards 48822
MAIN FEATURES
Made from a stainless steel body
1.6L capacity
1000 watt
Nonstick for easier cleaning
Smooth & Chunky soup settings
Blend & Juice function for making smoothies and milkshakes
2-year warranty
The Morphy Richards 48822 model is the most basic of their soup maker range – but it is still a very popular choice for making soup. Using it is straightforward, just pop in your chopped-up ingredients with the required liquid and start either the 'chunky' or 'smooth' program. If you choose the 'chunky' option and then decide you want it a little smoother, you can 'blend' it at the end of the 28-minute program.
See the Morphy Richards Soup Maker on Amazon
The Morphy Richards 501013 has exactly the same features as the 48822 except for adding a 'serrator blade' for quicker slicing ingredients and a longer-lasting sharp blade.
---
Morphy Richards 501000 Soup & Milk Maker
MAIN FEATURES
Made from a stainless steel body
1.6L capacity
1000 watt
Non-stick coating
Smooth & Chunky soup settings
LED Countdown timer display
Juice & Blend function for smoothies and milkshakes
Milk function to make homemade milk including soya milk, almond milk, cashew nut milk, oat milk, chocolate milk,
This model is not just a soup maker but also a milk maker. This is ideal for people suffering from lactose intolerance who want to make their own dairy alternatives. Soak the ingredient (e.g. soya beans, cashew nuts, almonds etc.) the night before and then add to the jug with water. The milk program will take care of everything else.
However, this model does seem to be missing the saute feature. This versatile appliance is recommended if this is no problem for you and your soup-making needs.
See the Morphy Richards Soup & Milk Maker on Amazon
---
Vonshef Jug
Main Features
Chunky & Smooth soup setting
1.6L capacity
Blend option for making smoothies, sauces, cocktails, milkshakes & slushies
Ability to crush ice
800 watt
Stainless steel body
2-year warranty
This Vonshef model offers a quality yet reasonably priced soup maker. It is reliable, producing tasty soups in under 35 minutes. The stainless steel appearance also looks great on the kitchen counter.
---
Vonshef Automatic Multifunctional
Main Features
1.7L capacity
800 – 900 watt
Multi-Functional Blending & Cooking System
Detachable jug
It comes with egg steamer attachment
Free scrubbing brush
2-year warranty
Not only does this red VonShef model look great, but it is also really versatile too. It has plenty of settings and is capable of; blending, pulsing, cooking, reheating, sauces, smoothies, cocktails, soya milk, crushing ice, and, of course, cooking soup, both smooth and chunky.
The egg steamer attachment means you can make both soft and hard-boiled eggs!
I also love that you get to 'see' your soup cooking. No more wondering what's going on in there!
See the Vonshef Automatic Multifunctional on Amazon
---
Cuisinart
Main Features
Glass jar
1000 watt
1.4L capacity for soup
1.75L for cool liquid
Suitable for sauces, dips, smoothies
Ability to crush ice
Self-clean feature
Nonstick heating plate
Time and temperature controls
4-speed options
The Cuisinart model is at the high end of the price range and has a slightly different interface than most of the other appliances. The Cuisinart has more features, including the saute and simmer options, which are all controlled via the control panel on the front of the maker.
Like many other models, it has a 1000-watt heating power enabling it to make soup in around 20 minutes, and the thermal glass jar will keep it warmer for longer.
Unfortunately, the jug isn't dishwasher safe – but given that it has a self-cleaning function, washing it up shouldn't feel like too much of a chore.
Consider the height of the appliance before buying it and where you might store it when not in use. The height comes in at 46cm, which might be too tall to fit under some overhead cupboards.
When comparing it to other blenders and makers on the market, it is heavier than most, but this is because the Cuisinart is a robust model with a high-end quality design.
What I really think sets this maker apart from the rest is its ability to adjust the temperature settings. You can manually adjust it between the simmer of 80 degrees, the low of 90 degrees, and the high of 110 degrees. This gives you more control over the cooking of your soup. The low 90-degree setting is ideal for sautéing your soup ingredients.
The timer can also be changed to decide if your soup requires a shorter or longer cooking time.
See the Cuisinart Soup Maker on Amazon
---
Where To Buy A Soup Maker
Many high street stores and supermarkets stock soup makers, but when I did my research, I found that cheaper deals were offered online.
Amazon is always my first place to check out, followed by directly with the manufacturers.
---
Conclusion – What Is The Best Soup Maker?
I took a long time to finally decide on which one to buy.
Updated:
I now use the Ninja Soup Maker, having previously used the Morphy Richards Saute.
Many soups later, I'm not disappointed! In fact, I absolutely LOVE it!
---
The Benefits of Homemade Soup
You can buy great-tasting fresh soup in most supermarkets' chilled section- and I use and enjoy them from time to time.
But I really do love to make our own. I know exactly what is going on in them, I can use what ingredients we already have in the kitchen, and more importantly, I can sneak in some vitamin-packed vegetables without the kids moaning and groaning.
I throw in all the ingredients with my soup maker, and 30 minutes later, I'm tasting a yummy soup.
---
Freezing Soup
You can freeze soup if you make more than enough soup and have some leftovers. Or why not batch-cook your soup and organise it into portion sizes?
How Long Can You Freeze Soup For?
You can freeze soup for up to 3 months.
How Do You Freeze Soup?
Once you have finished cooking it, pour the soup you want into containers. Use portion-sized containers so you can defrost them as and when needed. Allow the soup to chill completely, and then cover. If you want to be super organised, add labels to your containers with the soup's name and when it was made.
---
Get My Soup Maker Recipe Book
I've made so many soups now I decided to put them all in a recipe book!
---
Join My Soup Maker Facebook Group
My soup maker is the kitchen appliance that has surprised me the most. I run a popular soup maker recipes group on Facebook; everyone agrees that they wouldn't be without their soup maker now.
Do you have a soup maker? Or do you have any soup recipes you'd like to share? I'll share more of them with you as I experiment with some more. Please do let me know if you have any questions!