If you're a fan of halloumi, you know that this delicious, salty cheese is best when it's nice and crispy.
And what better way to achieve crispy perfection than by cooking it in an air fryer?
In less than ten minutes, you can have perfectly air-fried halloumi that's ready to be added to any dish or enjoyed on its own.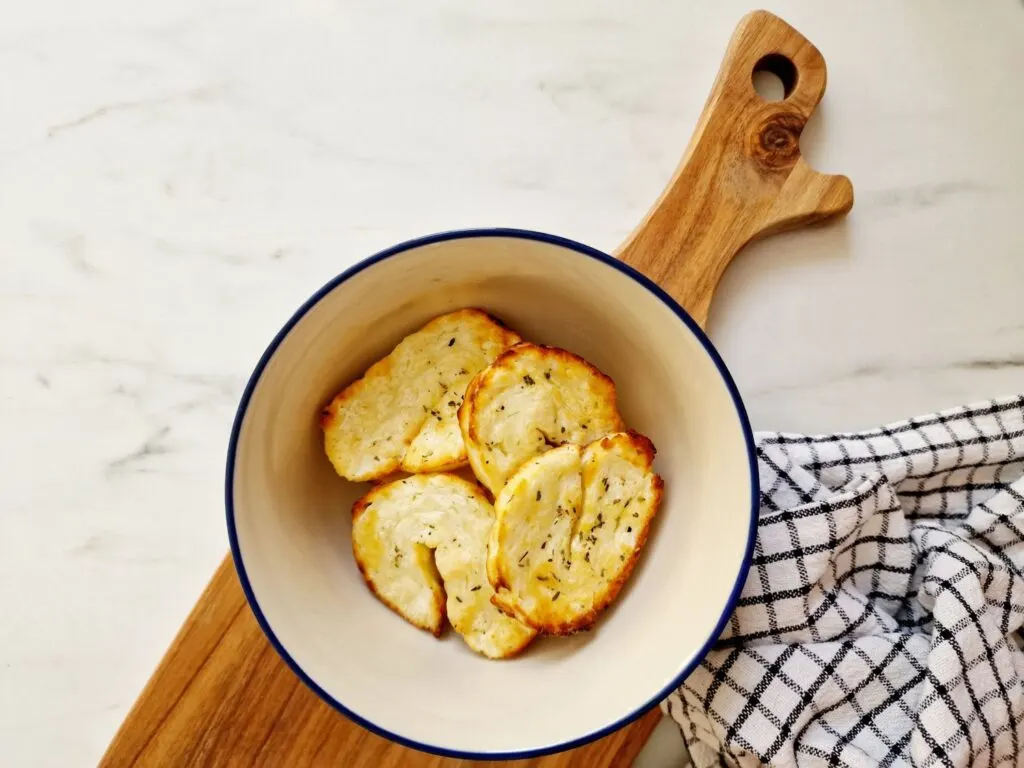 What You Need To Make Air Fryer Halloumi
This recipe shows you how to make fried halloumi slices in an air fryer, but it can also be adapted to make halloumi bites or halloumi fries.
Halloumi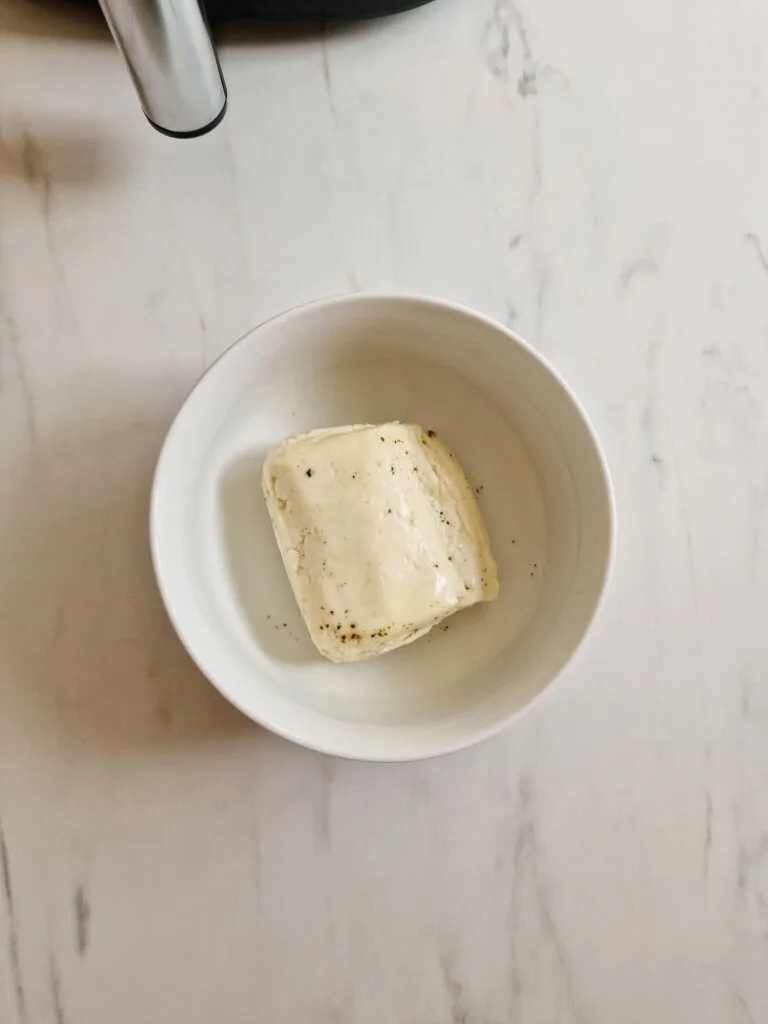 You can use any brand of halloumi; I used this type from Sainsbury's.
Oil
I brushed a little olive oil over each slice of halloumi; this not only adds some extra flavour, it also helps it to crisp up some more on the outside.
Seasoning
Halloumi is typically quite salty, so be careful how much seasoning you add. In fact, you don't have to add any if you'd prefer not to. I sprinkled a little dried thyme over mine.
Air Fryer
You can use any air fryer for cooking halloumi.
How To Cook Halloumi In An Air Fryer
Cooking halloumi in an air fryer requires minimal preparation time.
Switch the air fryer on at 200°C (390°F), so it can preheat while preparing the halloumi.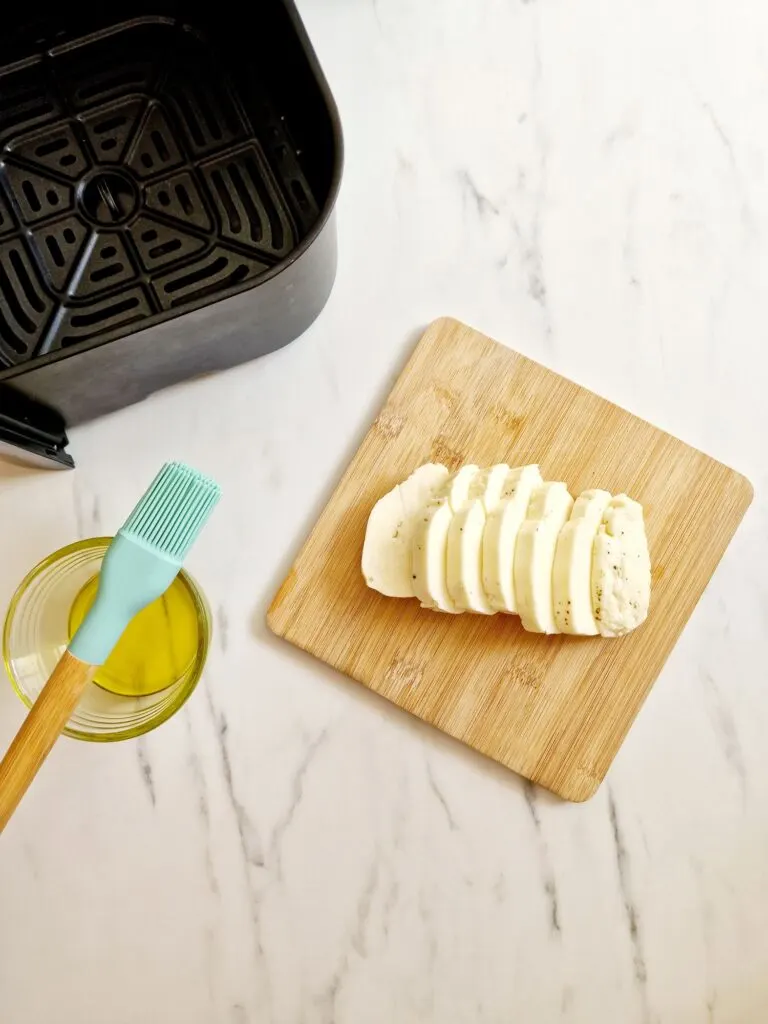 Cut the halloumi into thin slices and lightly brush with oil on both sides.
Optionally sprinkle a little seasoning (dried herbs or spices) over the top.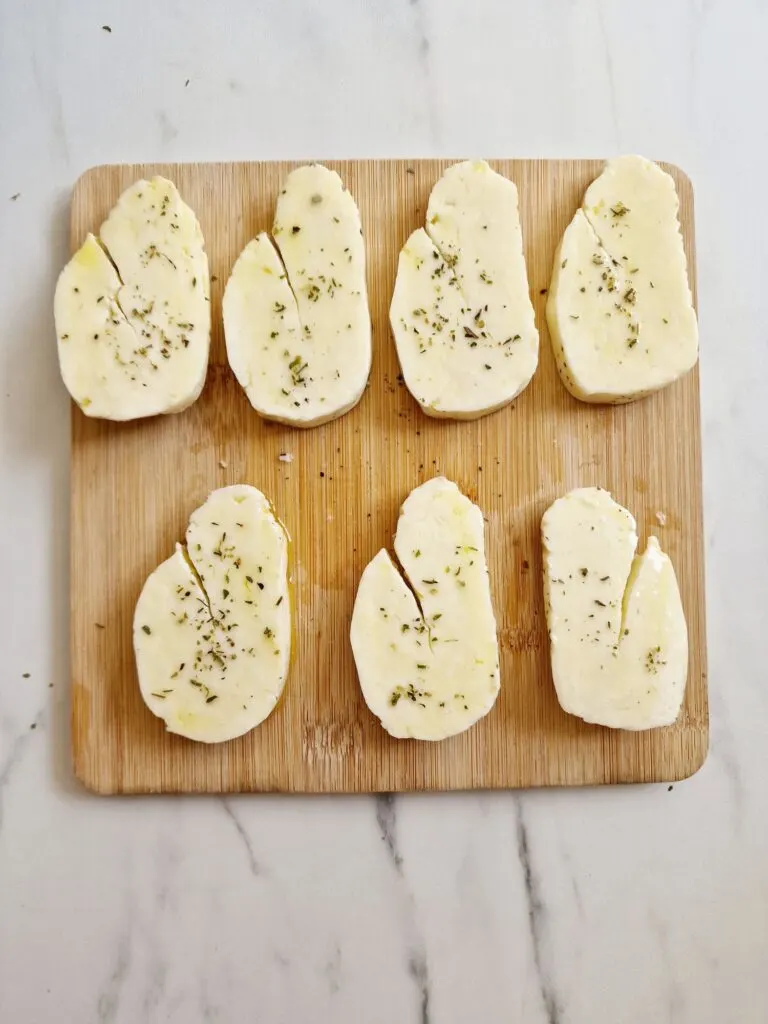 Transfer to the air fryer basket and air fry for 8 to 10 minutes, turning halfway through.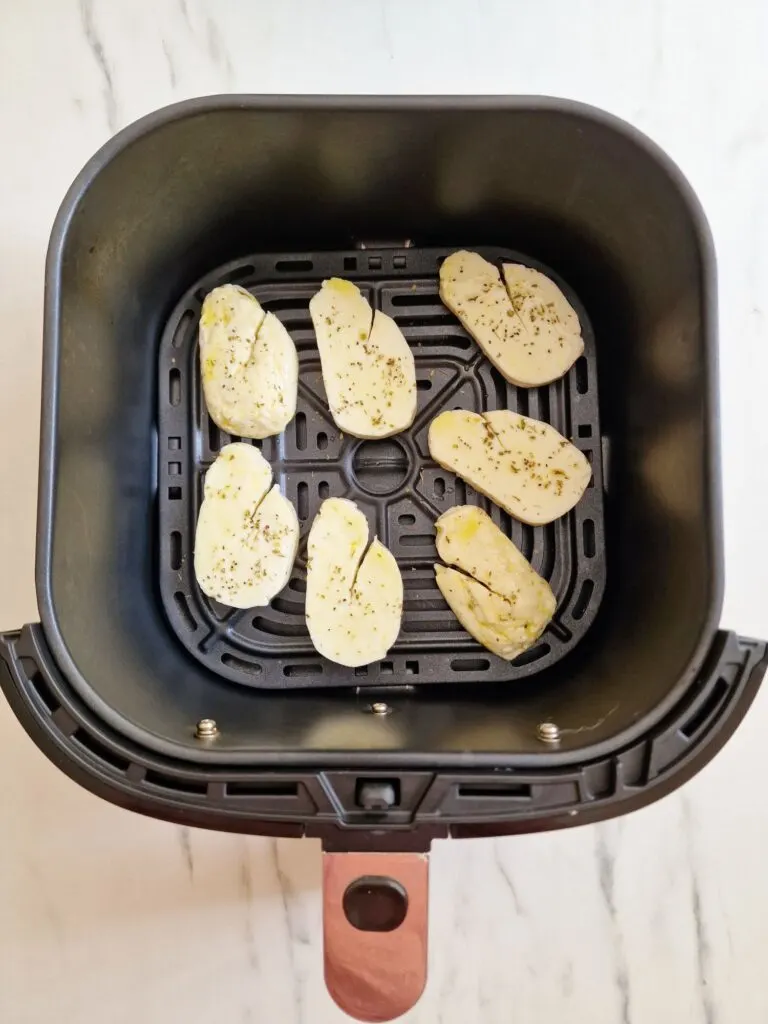 The halloumi is ready when it has softened and is starting to brown around the edges.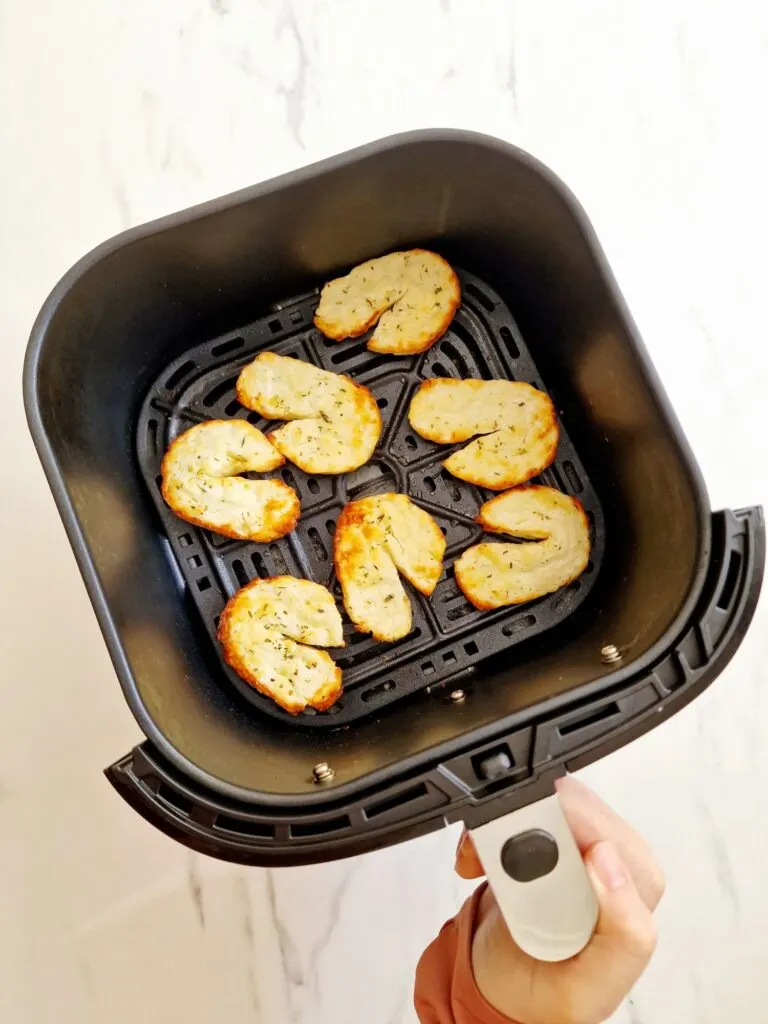 What To Serve With Halloumi Slices
Halloumi slices can be enjoyed as a snack on their own or added to another meal, such as a halloumi salad.