These air fryer chickpeas are crispy and crunchy, are simple to make, and they taste amazing.
Air frying them is quick and easy; they can be ready in just 15 minutes – perfect for a tasty afternoon snack.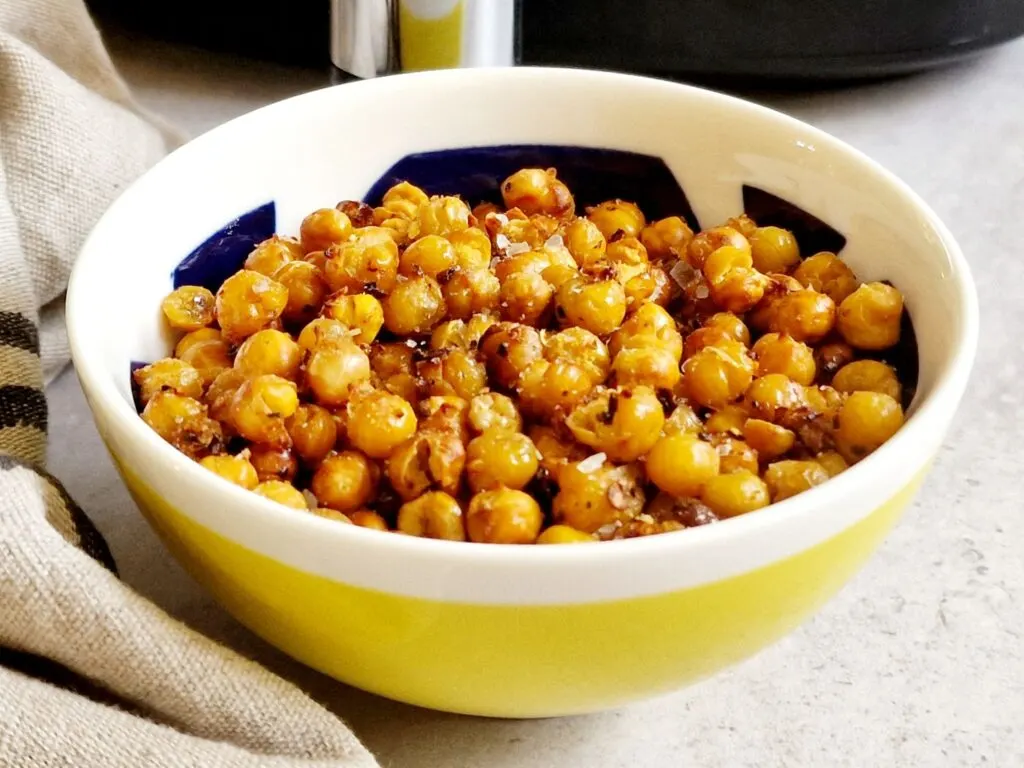 What you Need To Make Air Fryer Chickpeas
The quantities below are enough to make a small snack for 2 or 3 servings. If you want to make more, you can add another tin of chickpeas, but you may need to increase the air frying time.
To print out the instructions, please head down to the recipe card at the bottom.
Chickpeas
One can of chickpeas, rinsed and drained. You can also use dried, but you must soak and cook the chickpeas first.
Oil
One tablespoon of your favourite oil; I like to use olive oil.
Seasoning
One or two teaspoons of any spice or herb mix. I used two teaspoons of a Piri Piri spice mix, but you could also use smoked paprika, cajun, garlic or a mixed herb blend.
Air Fryer
Chickpeas can be roasted in any air fryer. I made these in a Proscenic T22 Air Fryer. Check out my air fryer buying guide for advice on the best air fryers available in the UK.
Making Crispy Chickpeas
Drain and rinse the chickpeas and place them in a bowl.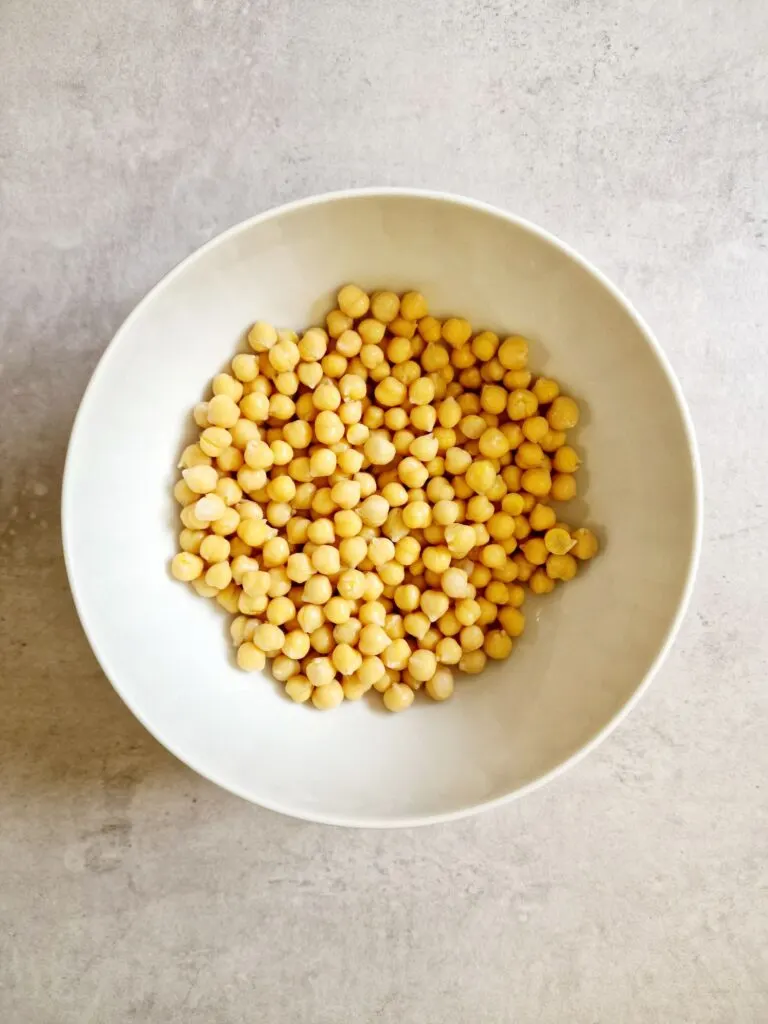 Add the oil and your choice of spice or herb mix.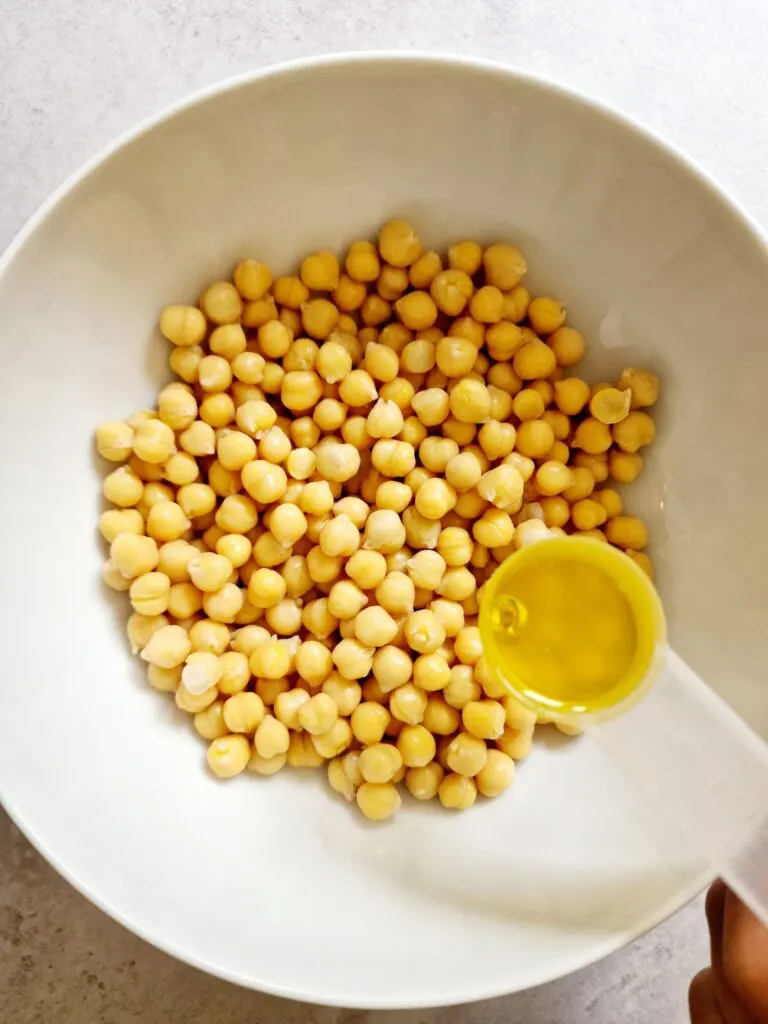 Toss the chickpeas in the oil and seasoning until they are coated.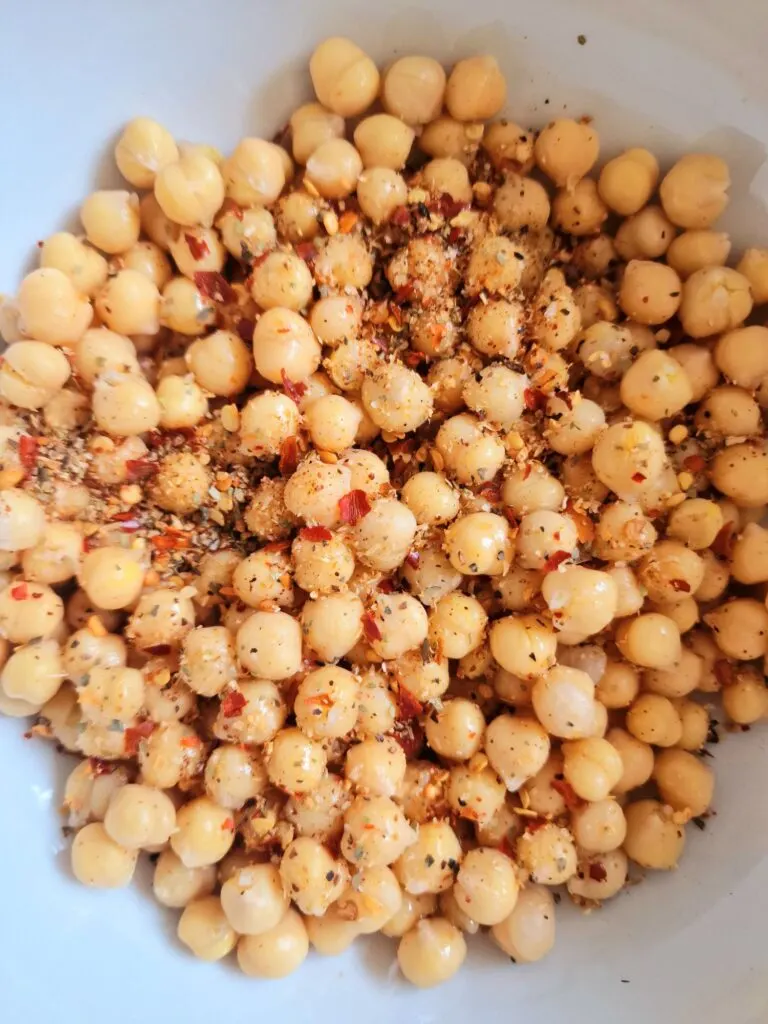 Transfer the seasoned chickpeas to the air fryer basket, set off at 200°C (190°F), and air fry for 15 minutes, shaking two or three times.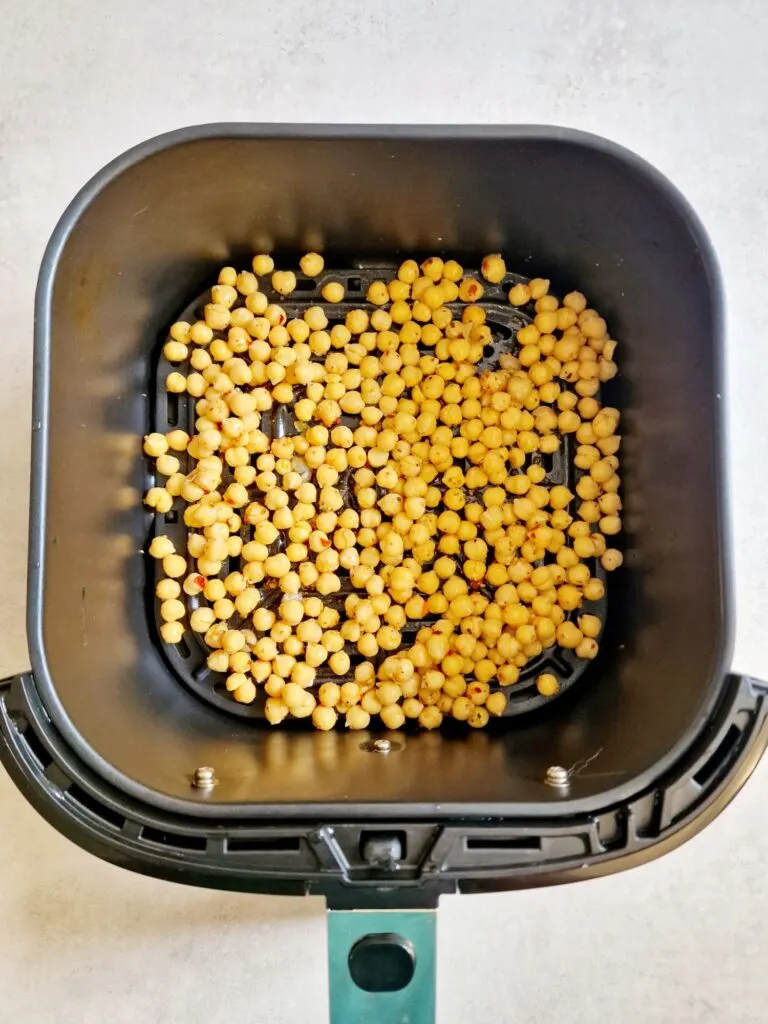 The chickpeas should be hard and crispy when they are ready. If they are still a little soft, air fry them for a few more minutes. Add extra seasoning if required.