Halloumi salad is the ideal way to enjoy this tasty cheese – and it's effortless to make too.
There are many different ways to cook halloumi. Whether you are frying, grilling or baking this popular type of cheese, it makes the perfect addition to any salad.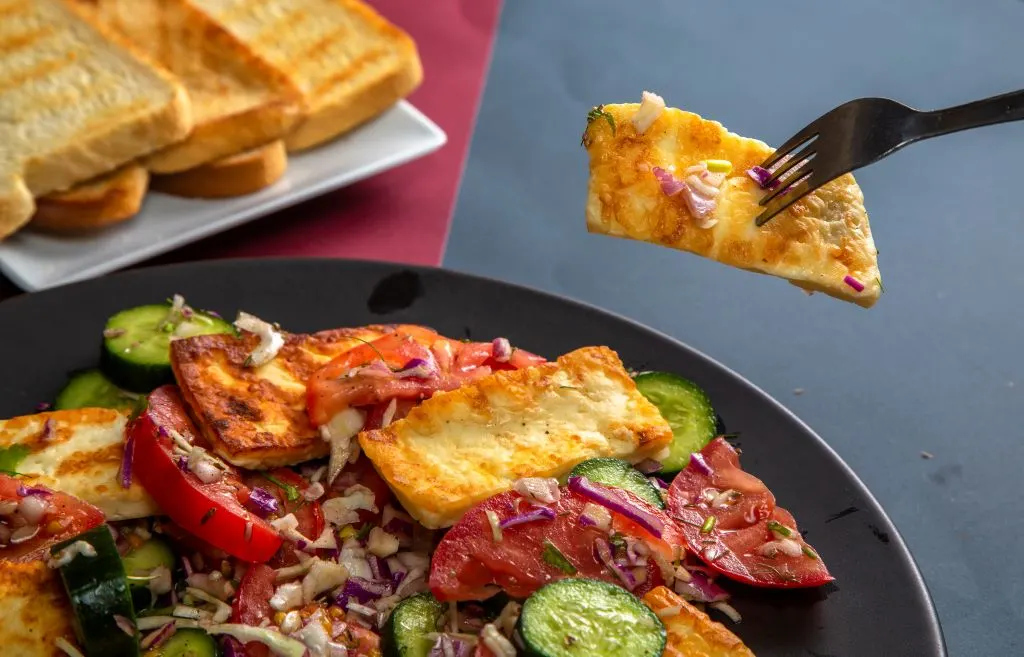 How To Make Halloumi Salad
You can make a halloumi salad in many different ways – this recipe is a classic salad and basic salad dressing, with halloumi added to it.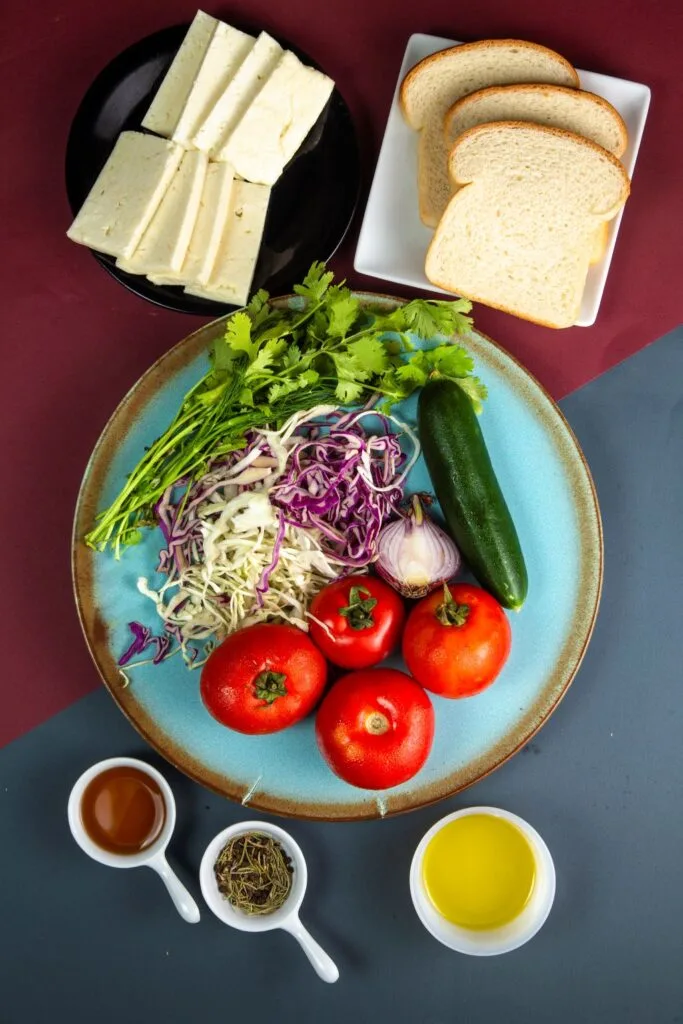 Make the salad dressing by mixing together the red wine vinegar, virgin olive oil and dried herbs.
Prepare the salad by washing and chopping up everything before drizzling the salad dressing on top.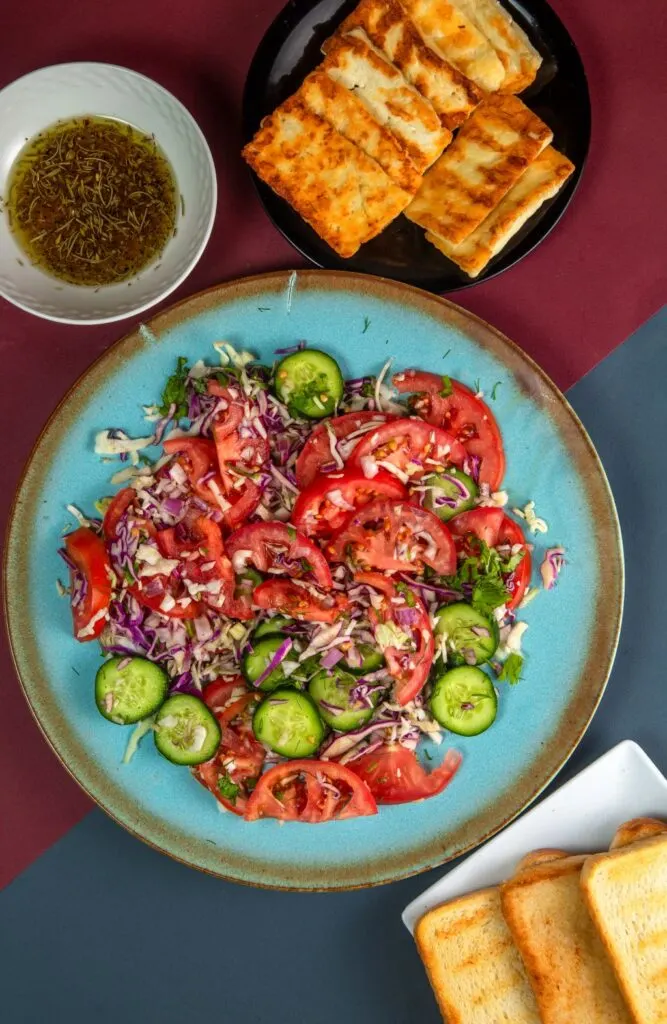 How you cook the halloumi is up to you; for this recipe, I fried it for a couple of minutes on each side until it was golden brown, but you can cook it in the oven or, if you are having a bbq, cook it on there before adding it to a salad.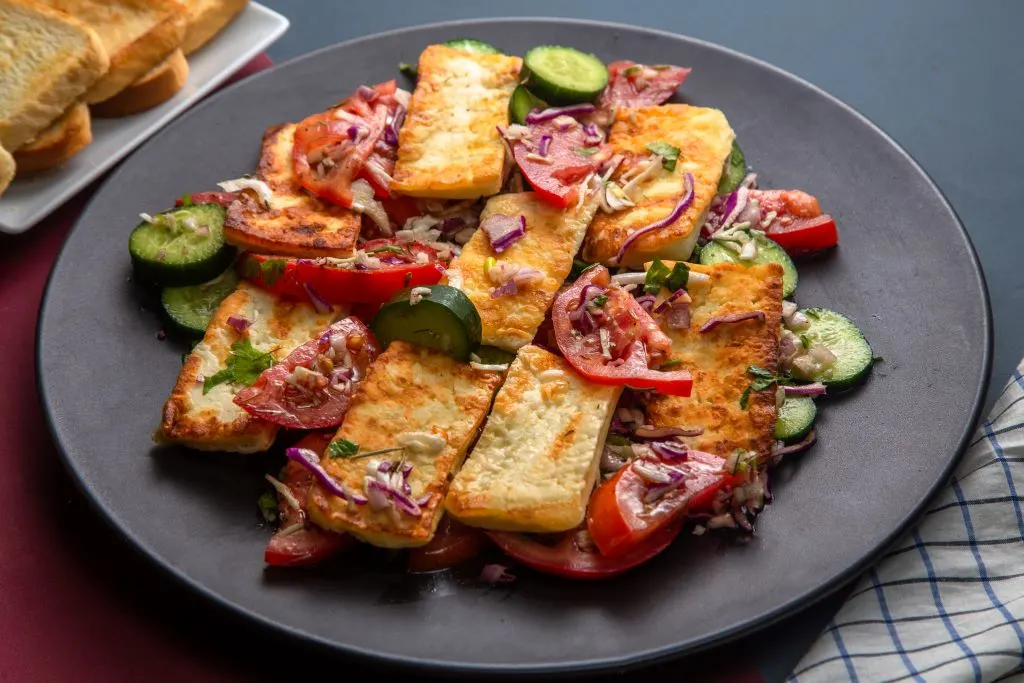 Serve the salad with some croutons, toast slices, or just as it is.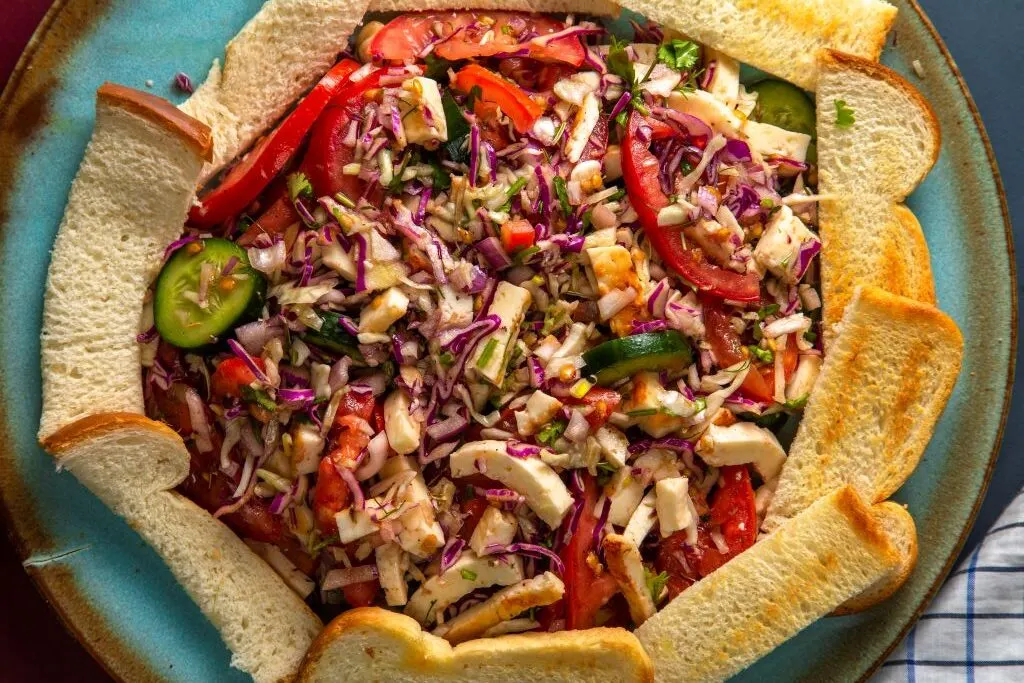 More Halloumi Recipes