This simple recipe for chicken and chorizo soup is full of flavour, but not too spicy. The combination of onion, garlic, tomatoes, and paprika go perfectly with the chicken and chorizo.
I made this soup in a Ninja Soup Maker, but it can be adapted for other soup makers, or it can be made in a pot on the stove.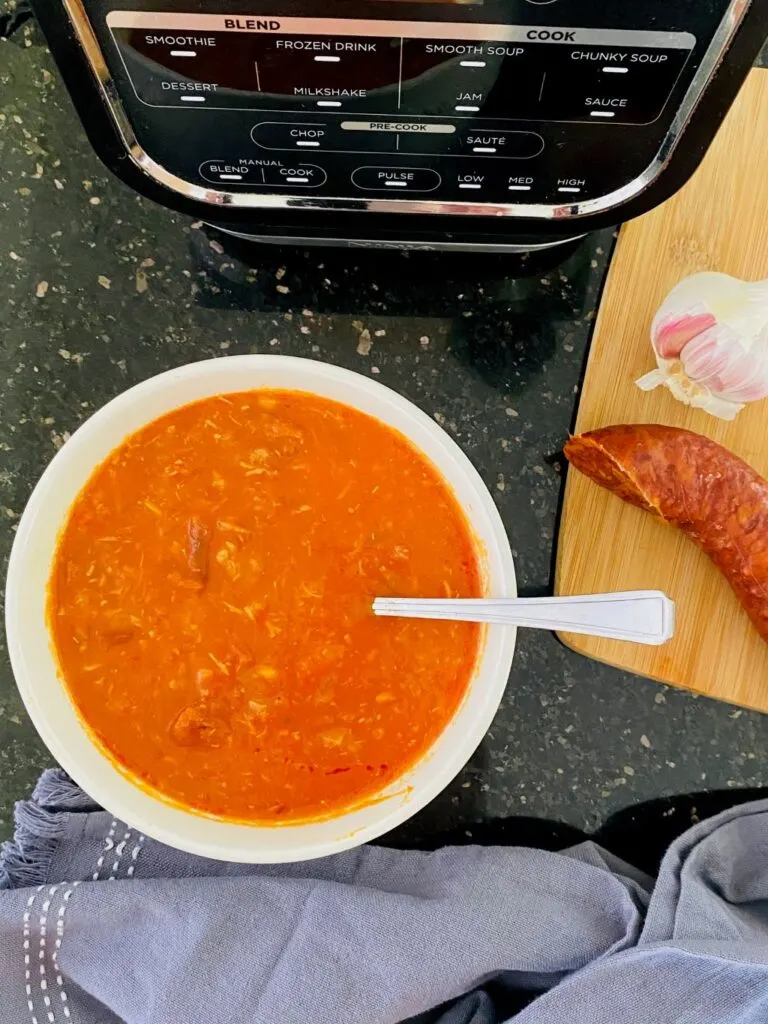 How To Make Chicken and Chorizo Soup in a Ninja Soup Maker
You can add raw meat to a Ninja Soup Maker so there is no need to pre cook it. However, if you are trying to use up some leftover cooked chicken, you can use this too.
What You Need:
For exact measurements, instructions and a print friendly version, scroll down to the bottom to the recipe card.
Chicken thighs or breasts
Chorizo, sliced
Sweet peppers
Onion & garlic
Small potato
Passata/chopped tomatoes
Chicken stock
Paprika
Chilli flakes (optional)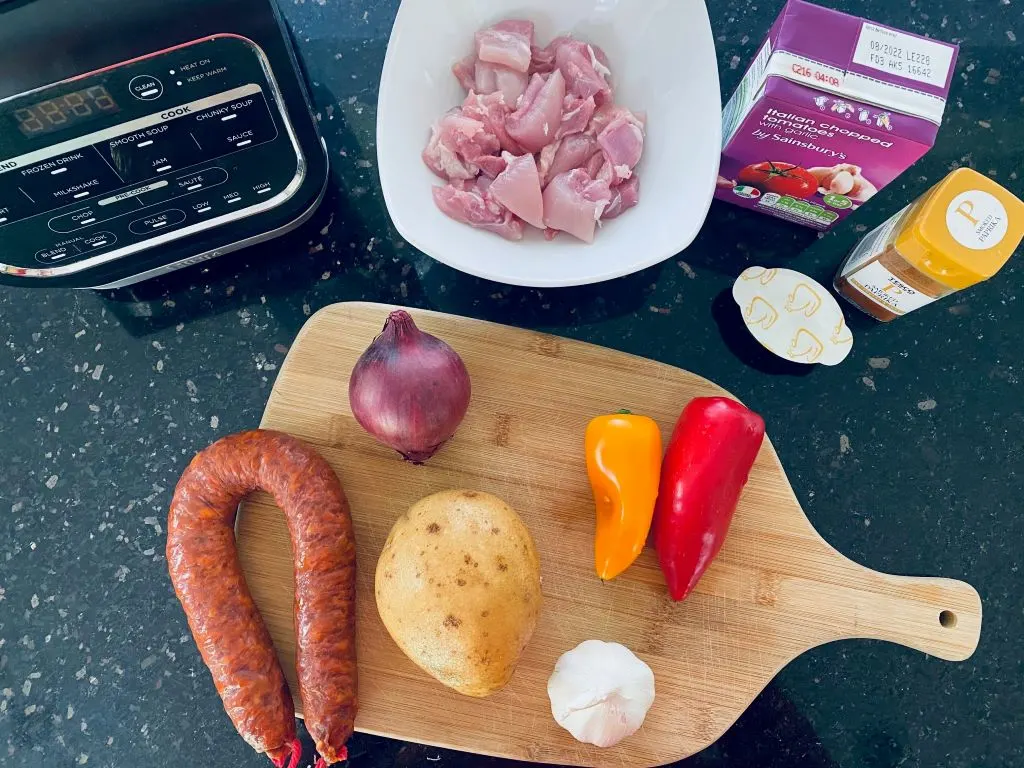 Prepare the ingredients by slicing up the chorizo, potato (I leave the skin on), sweet peppers and onion. Peel the garlic cloves and crush/grate them.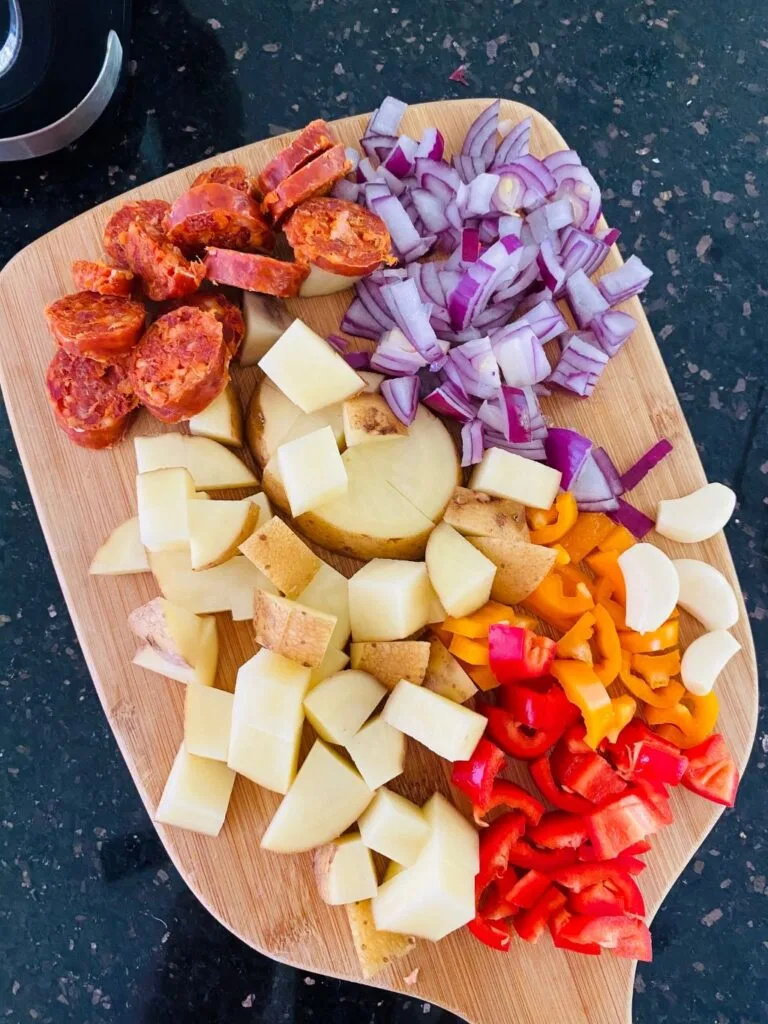 Add everything to the soup maker and then top up to the line with boiling water.
I set this soup off on the chunky cycle and at the end I done a quick burst with the blend button to change the consistency.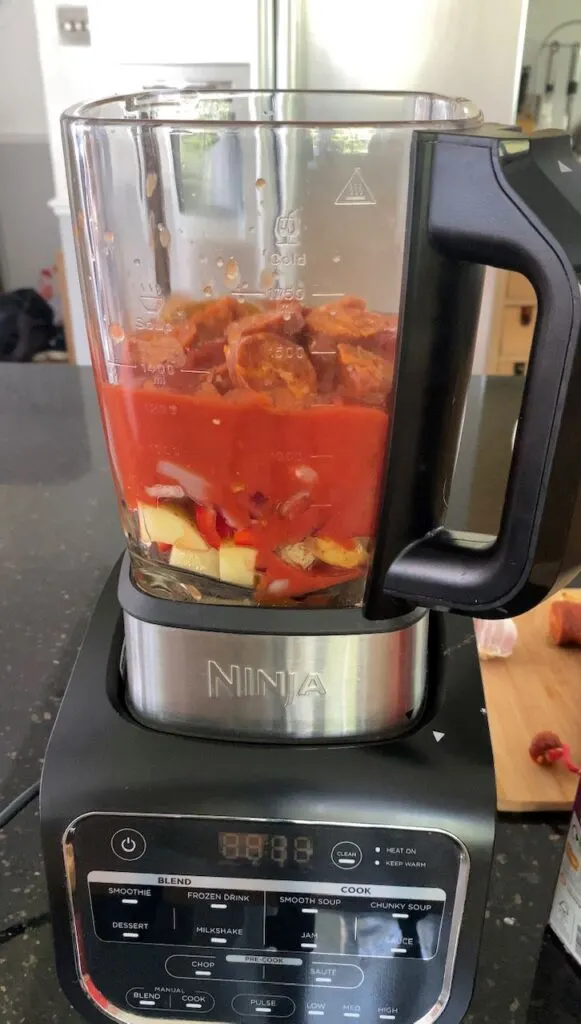 Whilst the soup maker is cooking I fried a few bits of chopped chorizo to sprinkle on top of the soup when it is in the bowls.
Taste the soup and add some chilli flakes or seasoning if required.
Other Soup Makers
You may need to adjust the quantities slightly for different sized soup makers. Remember to use cooked chicken if your soup maker doesn't recommend adding raw meat.
I hope you enjoy this chicken and chorizo soup! If you make it, let me know in the comments!