Are you wondering how to cook halloumi? Halloumi is a super tasty and popular cheese that is often served in restaurants, as well as found on pub menus.
Halloumi is a cheese made from cow, sheep or goat milk that has an extremely high melting point. Its salty, tangy flavour can be enjoyed with many foods or eaten on its own as it pairs well with almost any spice or herb you could imagine.
What Is Halloumi?
Halloumi is a cheese that has been made in Cyprus for centuries. It's known for its ability to be cooked without melting, which makes it perfect for grilling and frying with a crispy exterior.
It's a semi-hard, salty and tangy cheese that pairs well with many foods.
How To Cook Halloumi – 4 Different Methods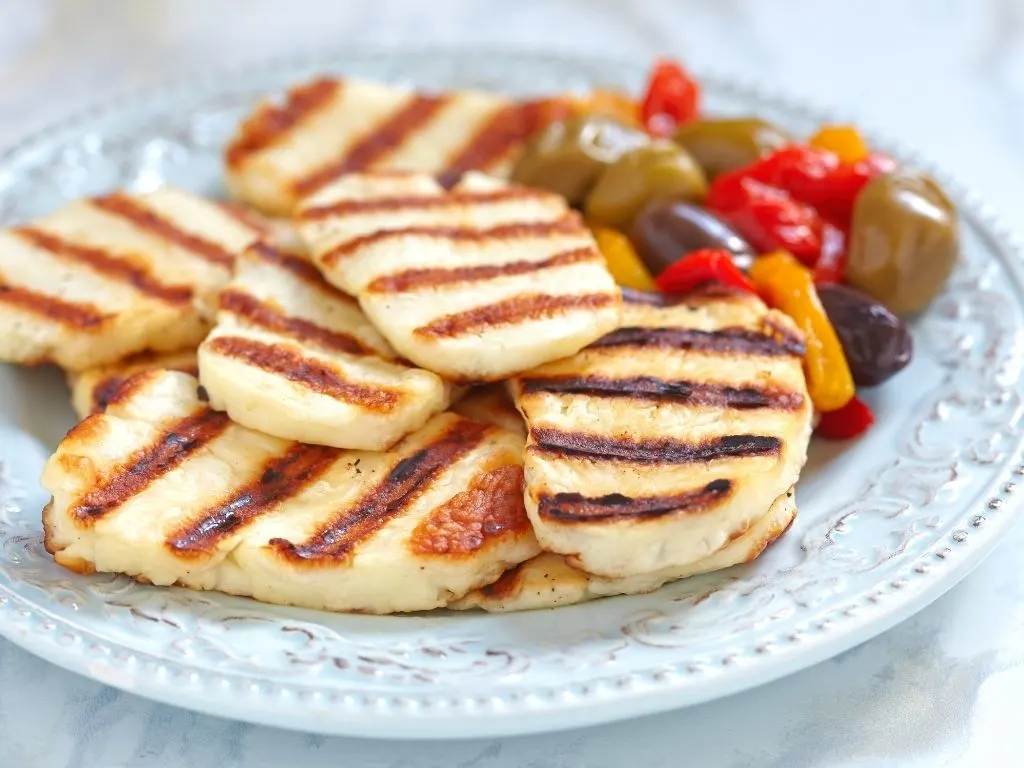 The good news is halloumi doesn't take long to cook. There are a few different ways you can cook halloumi and below we are going to cover some of the more popular methods.
How To Grill Halloumi
Halloumi tastes great grilled, there are two main methods that you could try:
Grilling halloumi takes a little more time than frying but it's easy to do using a BBQ grill or the grill in your oven.
Follow these steps:
Turn on your grill for about five minutes or until fully heated up, then place cheese directly on the grill.
Keep turning until you get a crispy exterior and brown marks all over, about five minutes on each side.
How To Bake Halloumi
If you're using an oven, preheat it to 180C and then place the cheese directly onto the baking sheet .
Cook for about 15 minutes, turning once halfway through.
The cheese may be more moist than grilling so it's best to let the halloumi rest before cutting into it with a sharp knife and serving.
How To Fry Halloumi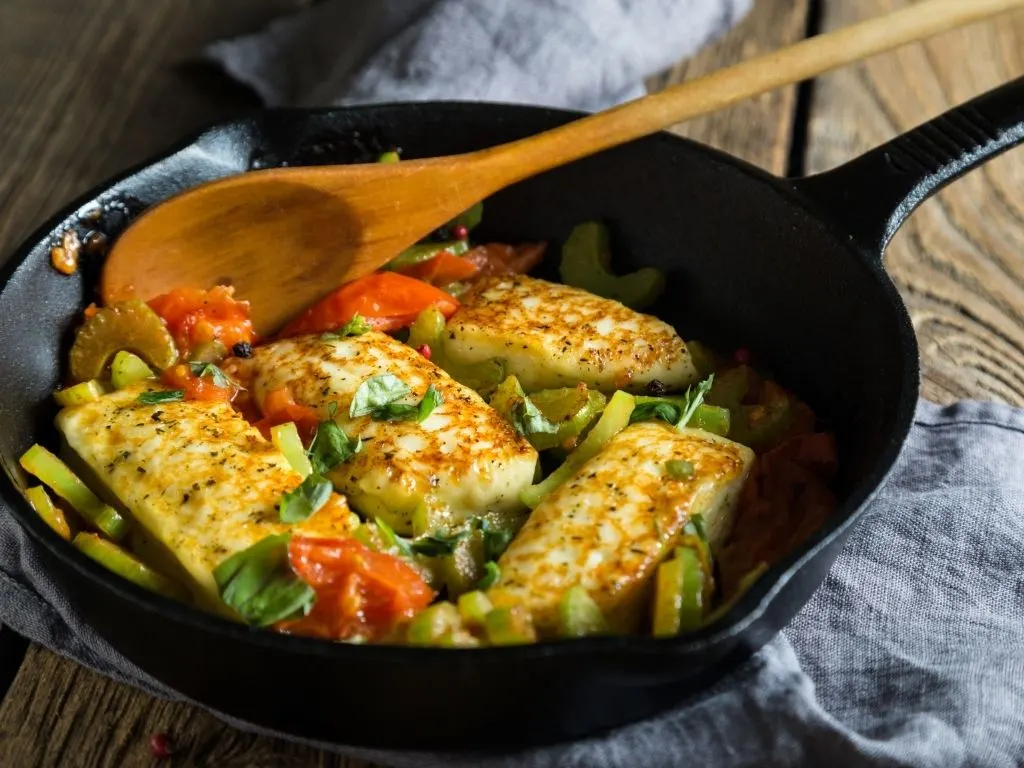 You don't need to use oil when frying halloumi, it can be dry-fried in the pan. Slice the halloumi into slices about 1cm thick and add to a frying pan and cook for 1 to 2 minutes over medium heat before turning over and cooking for the same amount of time on the other side. The halloumi should be crisp and browned on both sides.
Cooking Halloumi on a BBQ
Halloumi tastes great when cooked over a BBQ! You can make halloumi kebabs by threading some chunks on a metal or wooden skewer and putting them on the hot BBQ grill. To stop the halloumi sticking to the grill brush it with a little oil. Cook for a few minutes on each side.
Do You Have To Cook Halloumi?
No, it's not necessary to cook halloumi. Halloumi can be eaten raw without any preparation which makes them perfect for a summer picnic!
You'll just need a piece of bread and some fresh vegetables as well as the cheese itself.
Cut off slices from the block in whatever size you want and lay on the bread or vegetables.
Halloumi can be eaten with a variety of accompaniments like hummus, tapenade, yoghurt and more!
Halloumi Recipe Ideas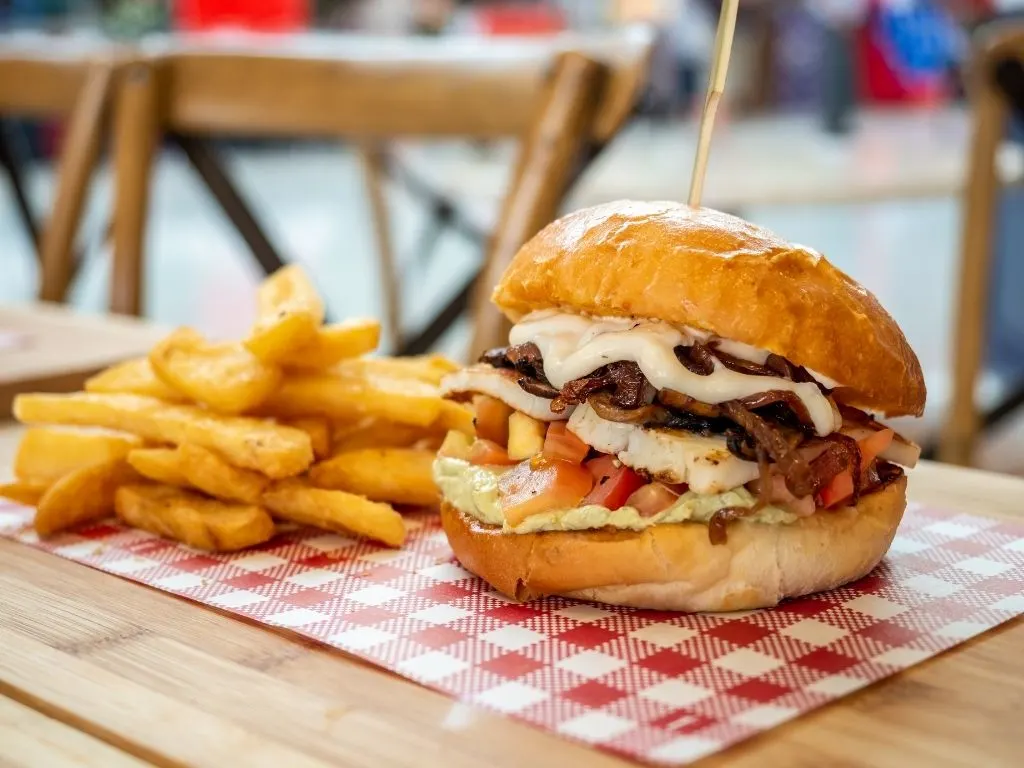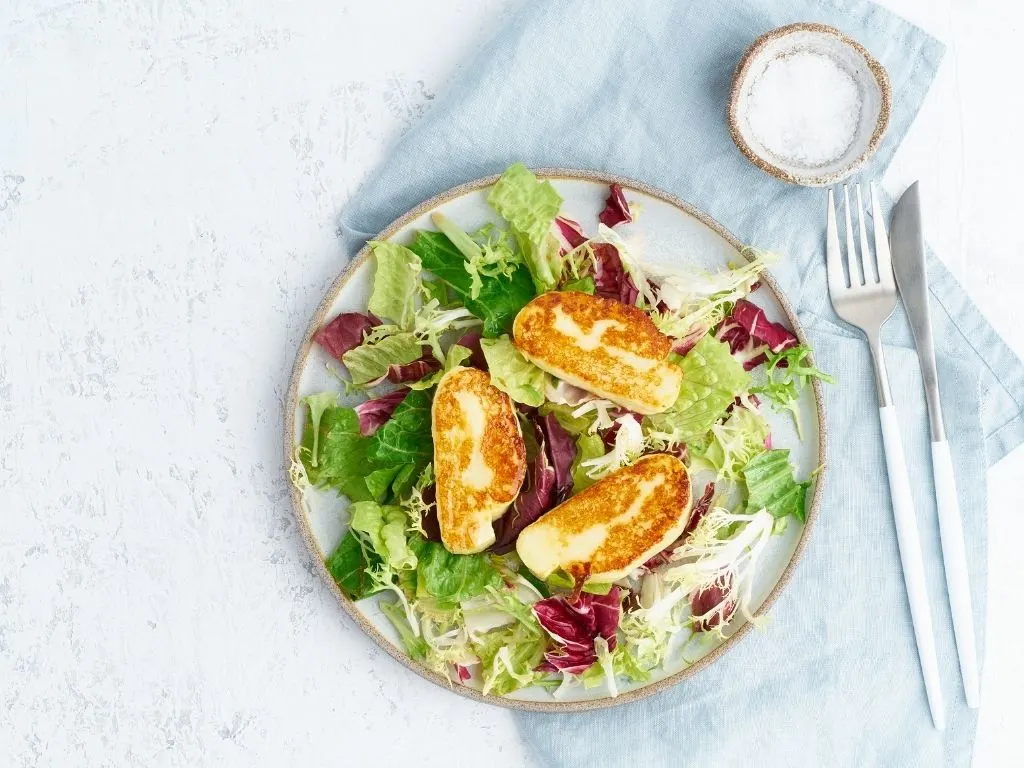 How To Store Halloumi
Halloumi has a long shelf life and can be stored unopened for up to 1 year in the fridge, or, once the packet has been opened, up to four weeks, or frozen for six months.
Where To Buy Halloumi
Halloumi can be bought in the cheese section of all supermarkets, and even online.