Curried butternut squash soup is a deliciously spiced and smooth recipe that is quick and easy to make in any soup maker.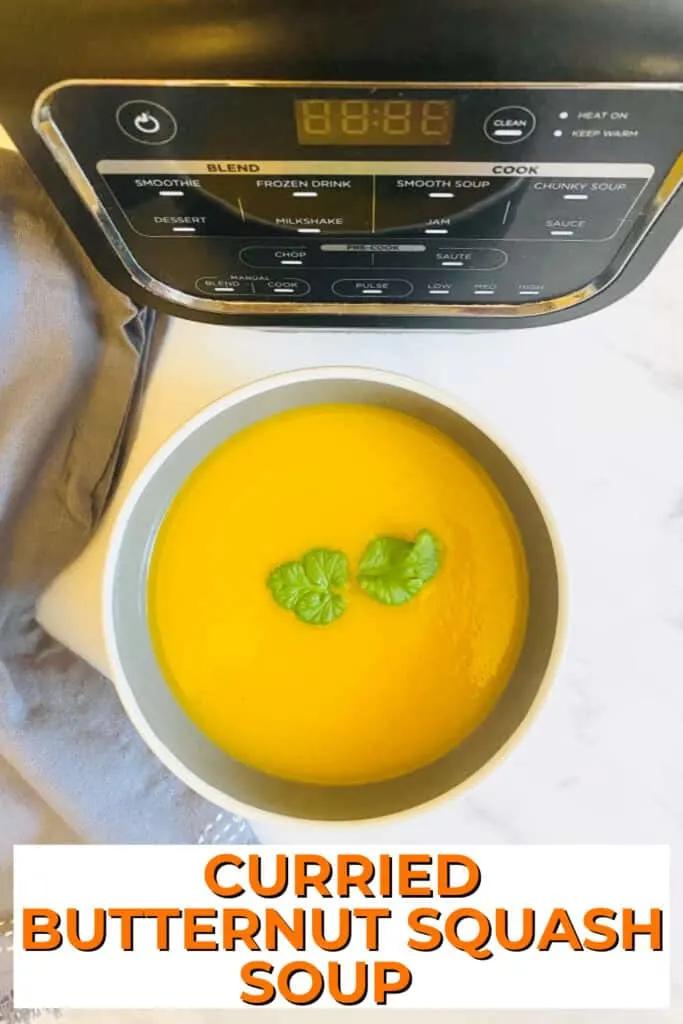 How To Make Curried Butternut Squash Soup
This soup is a variation on a spicy butternut squash soup and is very similar to my curried parsnip soup.
Although I made this in a soup maker, (this one was made in a Ninja Soup Maker), it can be made in saucepan on the stove too, you will just need to blend it at the end to make it smooth.
You can make it with any curry powder that you have to available – I'm going to use a tikka masala spice mix.
What You Need: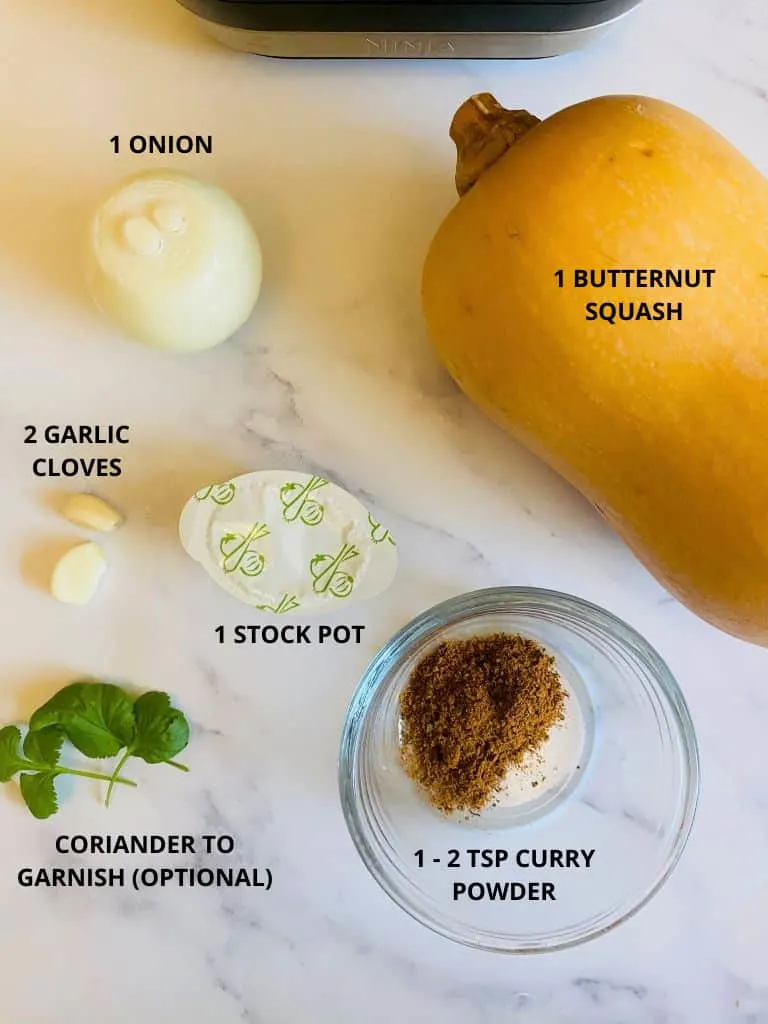 1 onion & 2 cloves garlic.
1 to 2 tsp of curry powder (I like a strong curry flavour so I use 2 tsp, if you prefer it more subtle use just 1 tsp).
500g butternut squash, peeled and cubed – you can use either prepared squash already diced, or prepare it yourself.
Vegetable stock – I tend to add a stock pot directly to the soup maker jug and then pour boiling water up to the MAX line.
Optional garnish and seasoning – salt, pepper, garnish with chopped chives or coriander.
Making It:
Prepare the ingredients by peeling and chopping the onions and garlic cloves.
If you are using a whole butternut squash you can prepare it by either roasting it first and then scooping out the flesh.
Or if you don't want to roast it you can prepare it as I did by slicing off the ends, chopping it and peeling the skin;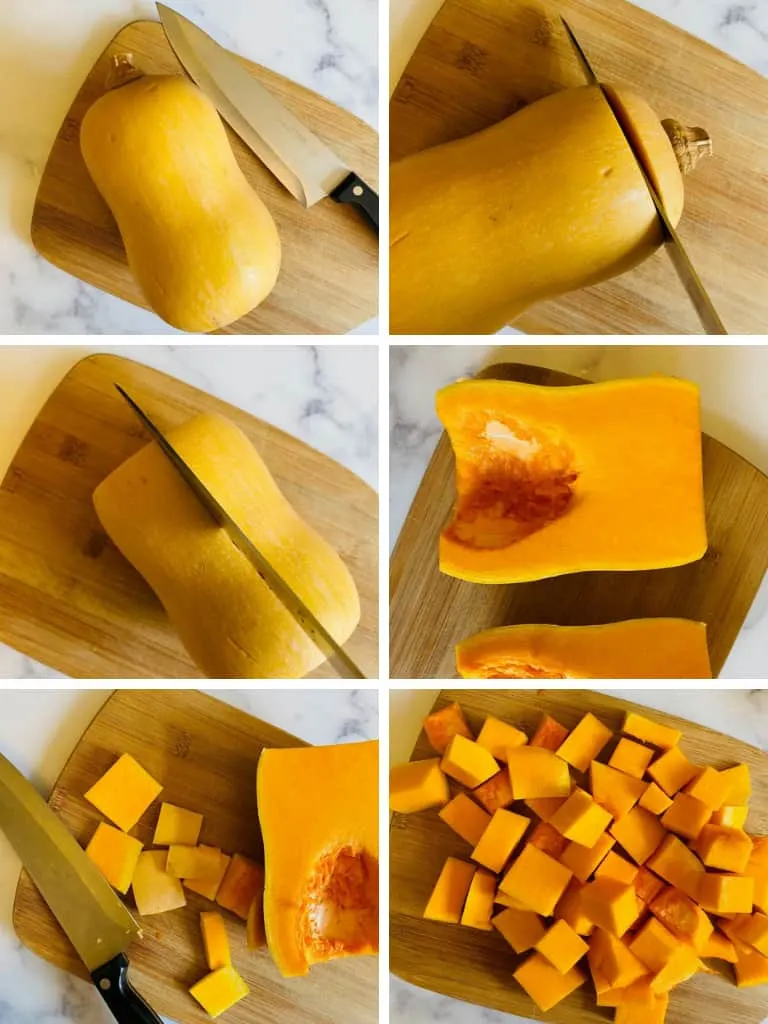 Side note: my eldest son is a very keen gardener and he grew this butternut squash in our back garden last year!
Add all the ingredients to the soup maker jug, apart from the optional garnish.
If you have a sauté function on your soup maker, you can optionally gently cook the onions and garlic in a little oil or butter.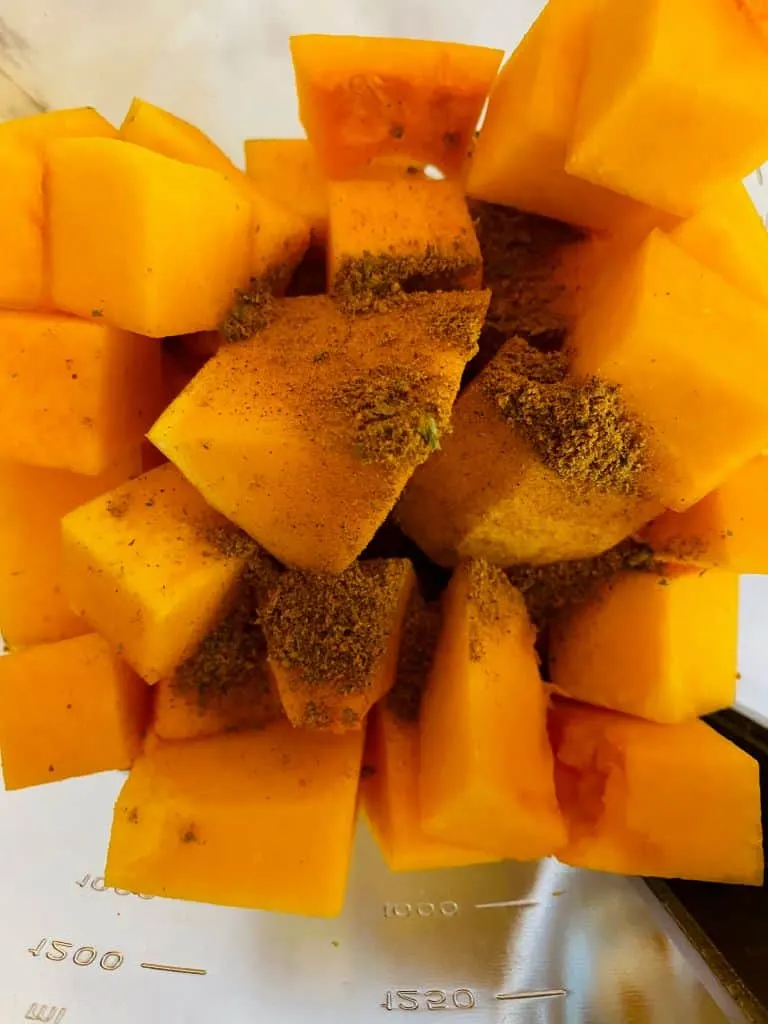 Add the stock pot or stock cube straight to the soup maker jug and top up with hot boiling water. Alternatively make the stock up in a separate jug as you normally would, or if you are using your own, pour it into the soup maker jug up to the MAX line.
Side note: this soup has a fairly thin consistency, if you prefer a thicker consistency add a medium potato in too, or, some extra butternut squash if you have enough.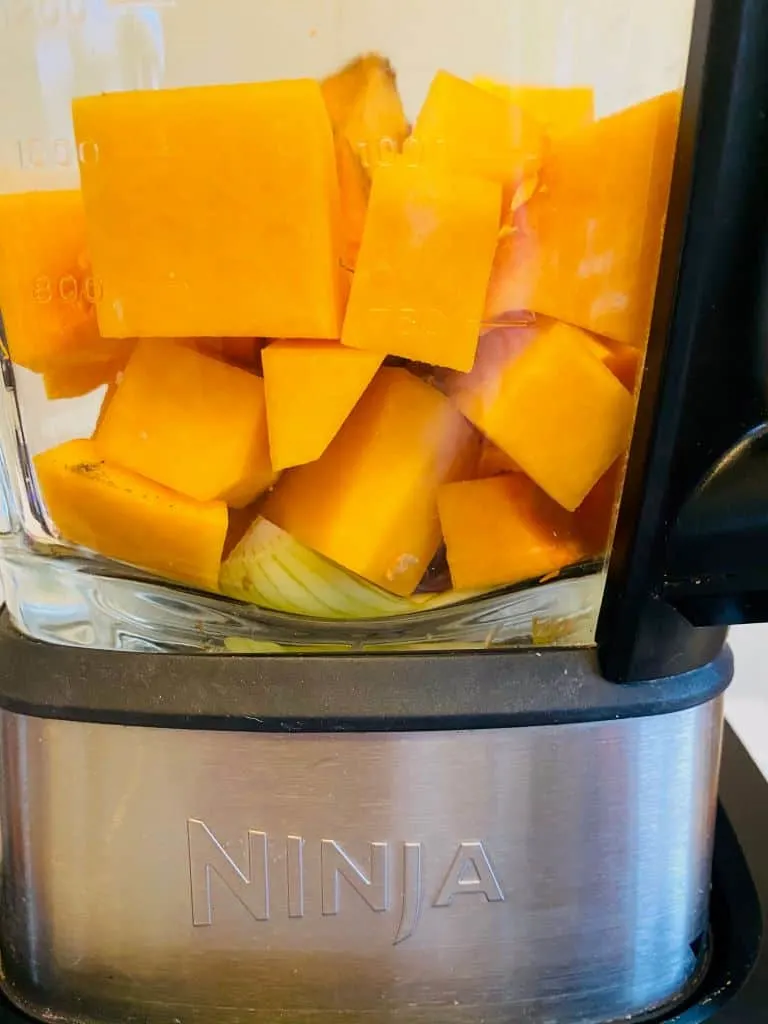 Set the soup maker off on smooth.
Optionally season the soup with salt and pepper and garnish with some fresh coriander leaves or croutons.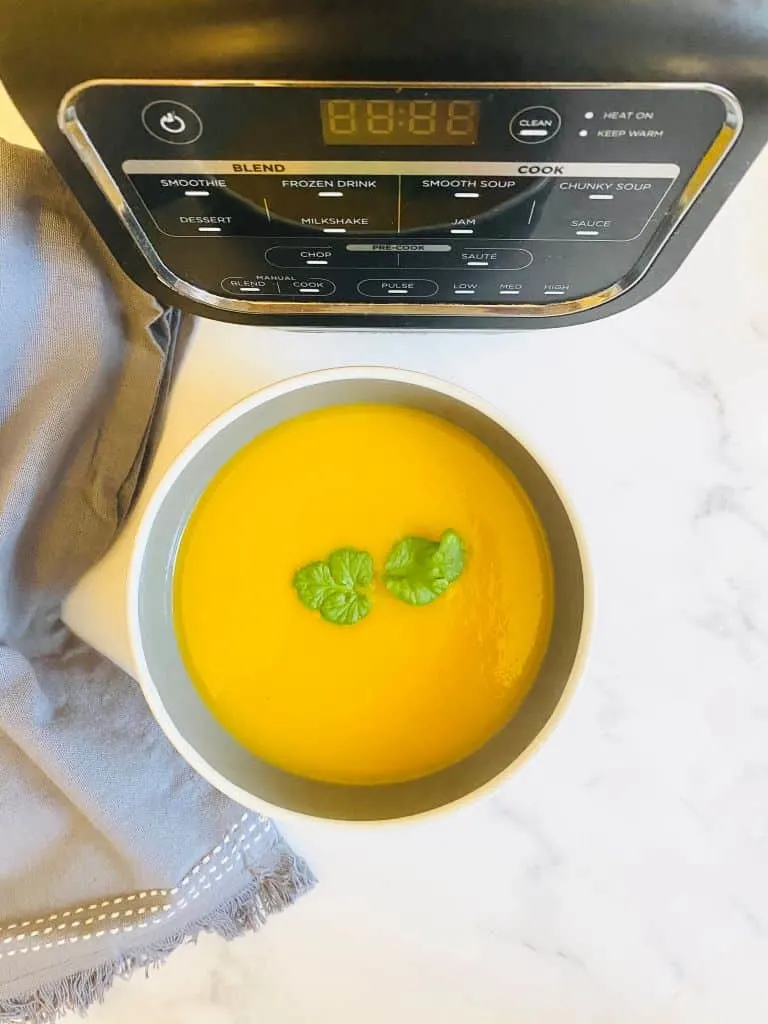 Let me know in the comments if you make this curried butternut squash soup recipe!