This spicy butternut squash soup has quickly made it into my regular soup routine – I really love adding chilli to my soups.
I love butternut squash, but it isn't something that I often buy. This soup is the perfect way to have it.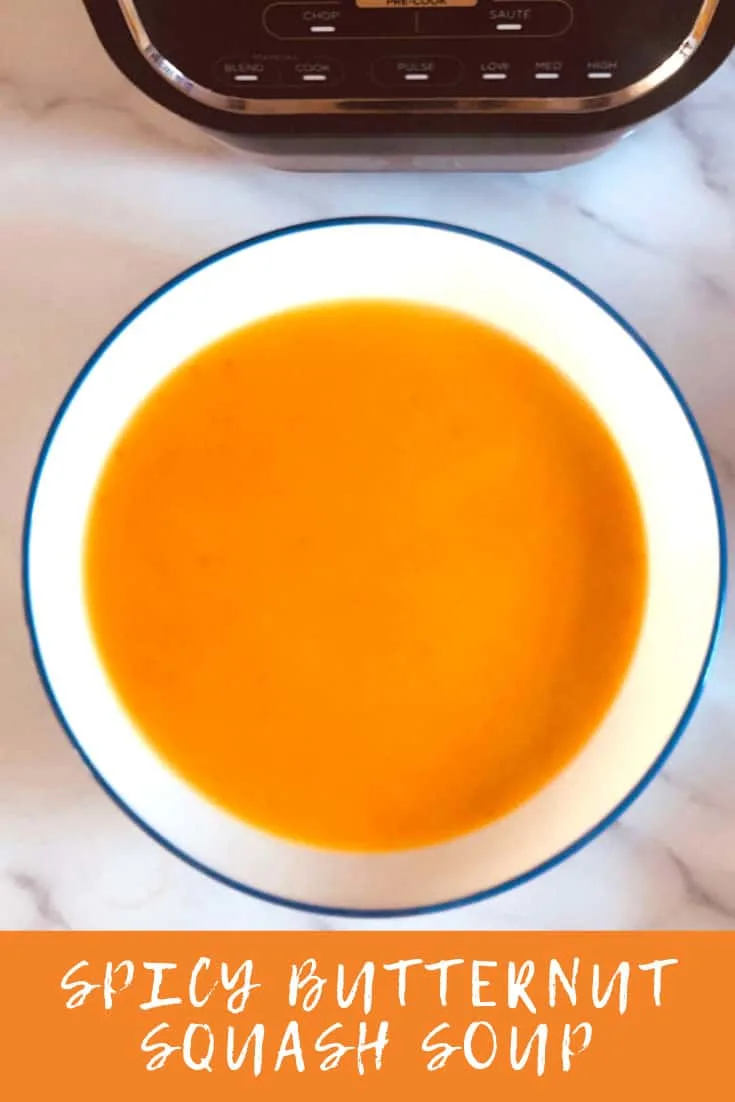 Making Spicy Butternut Squash Soup
It was such a simple soup to make, the longest part was peeling and chopping up the butternut squash, but it was worth it, the taste was so good.
TIP: If you are in a rush, or like me, dislike preparing butternut squash, you can buy prepared chopped butternut squash from the supermarket. Alternatively, you can roast the squash first which makes peeling it much easier, as well as intensifies the flavour.
The ingredients needed for this warming soup are;
butternut squash
coconut milk
onion
garlic
fresh red chilli
spices – I used ground cumin and ground ginger
veg stock
Making It In A Soup Maker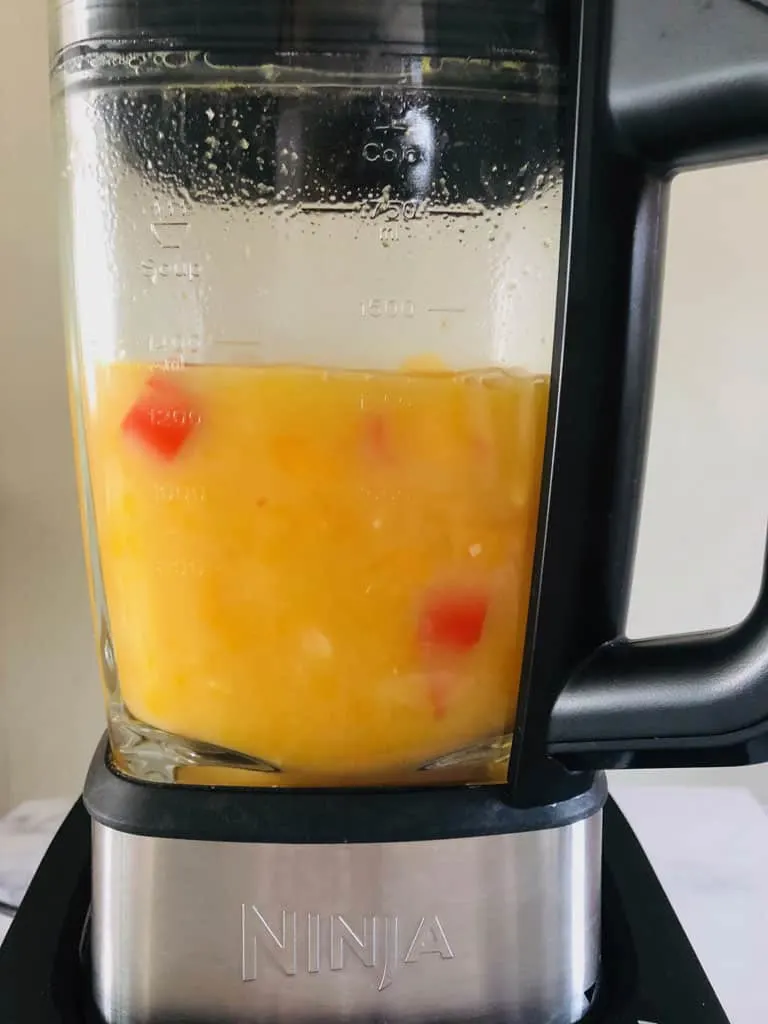 I make this recipe in my soup maker. Morphy Richards always used to be my go to soup maker, but I have since changed over to using the Ninja Blender and Soup Maker.
You can make this recipe in any soup maker, just make sure you adjust any quantities depending on the capacity of your machine.
You might be interested in: Ninja Blender and Soup Maker Review
Step 1 – Chop up all the ingredients. Remember, if you want to dial down the heat, remove the seeds from the chilli.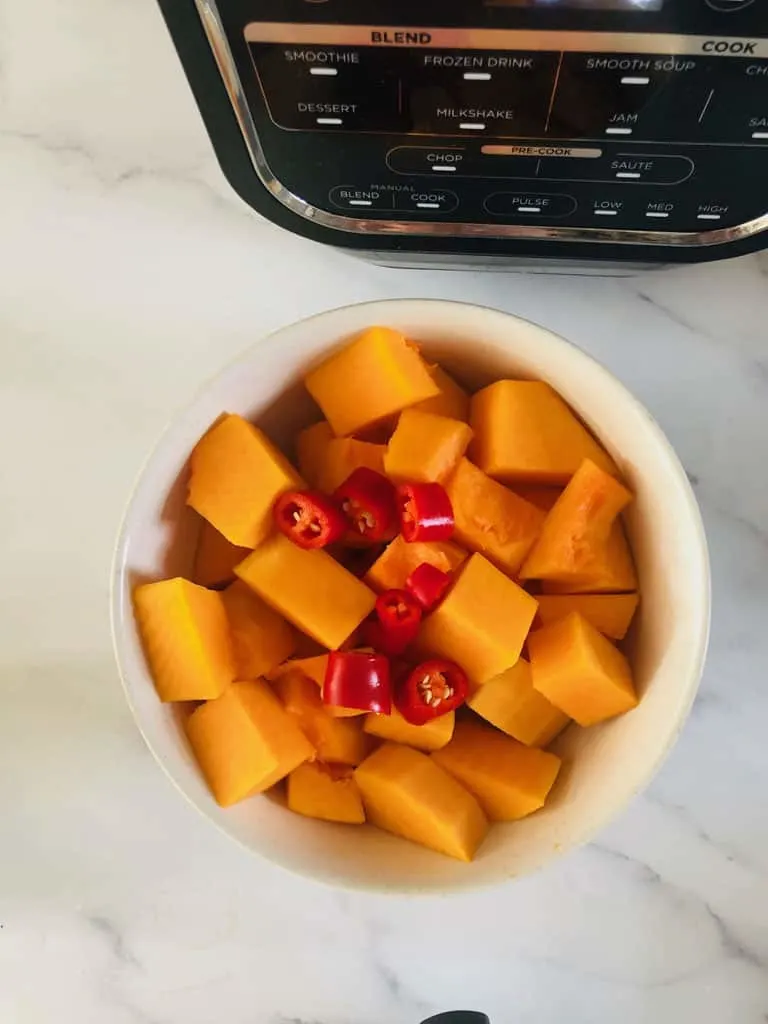 Step 2 – Optionally you can saute the onions and garlic before adding the remaining ingredients. This might depend on whether you have a saute function built into your soup maker.
Step 3 – Add all the remaining ingredients.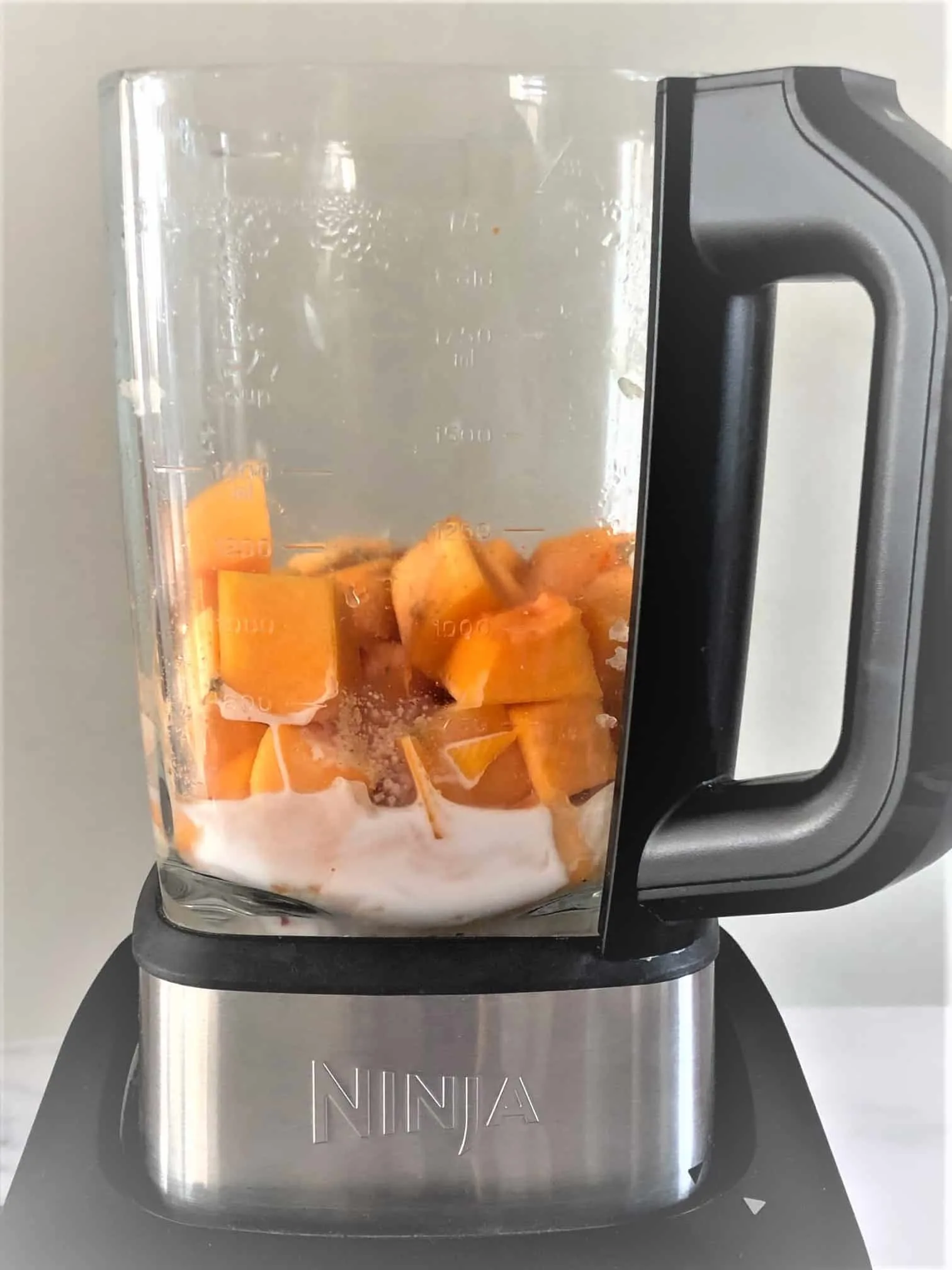 Step 4 – Set off the soup maker on smooth.
Making It In A Saucepan
Follow the same steps as above. At step 3, once the soup has come to a boil reduce the heat and allow to simmer for 25 to 30 minutes, or until the squash has softened. Switch off the heat, allow to cool before blending with a hand blender.
Do you love your soup maker? Come and join us over in my Soup Maker Recipes group on FB!
If you have any questions about soup makers, please ask away in the comments. I love mine so much – I'm happy to answer any questions about them!