Curried parsnip soup is perfect as the colder days creep in and our soup maker is back to almost daily use. The simplicity of literally throwing everything in and pressing a few buttons still amazes me, despite how many times I've used it!
I love the sweetness of parsnips, we quite often have them with a Sunday roast, they get fought over more than the roast potatoes! I bought more this week with the intention of making a soup.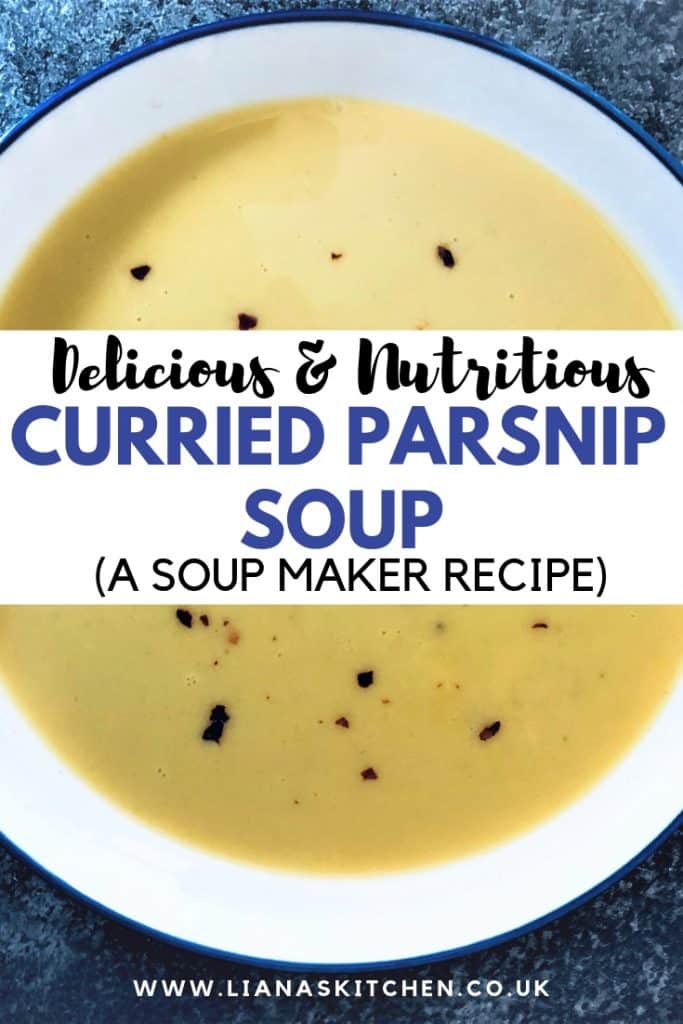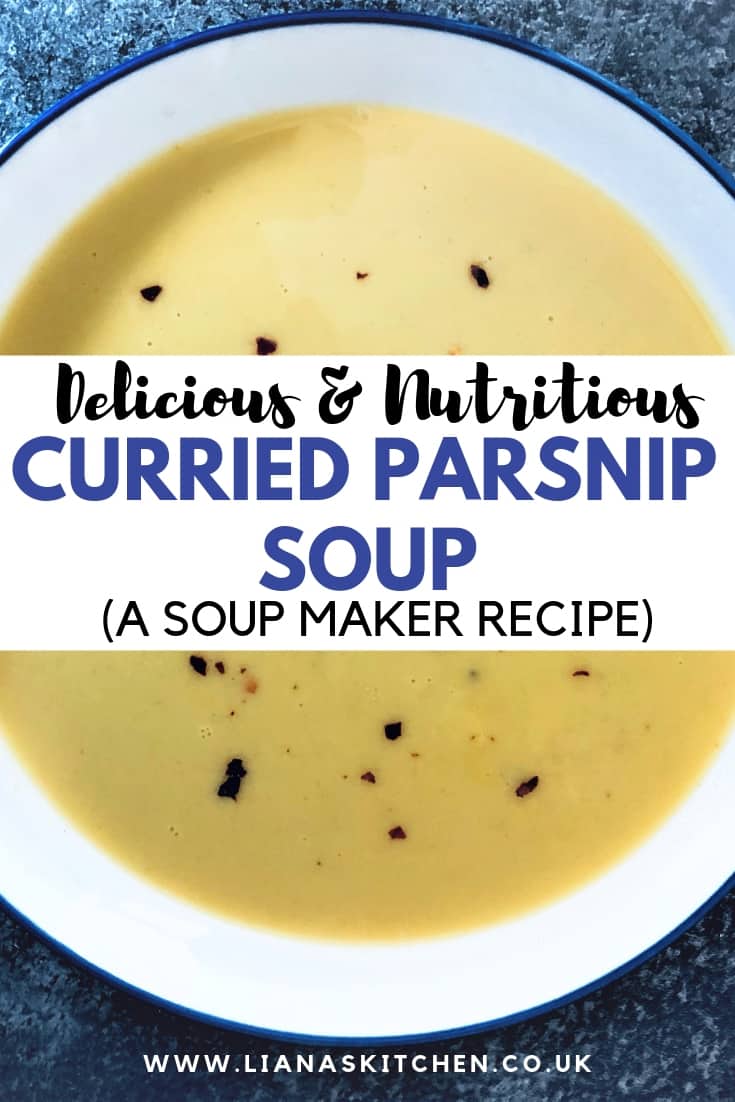 The great thing about soup is you can take a main ingredient (in this case parsnips), and experiment with different herbs and spices. With just the addition of 2tsps of curry powder this simple parsnip soup has become a curried one 🙂
Spicy Parsnip Soup In A Soup Maker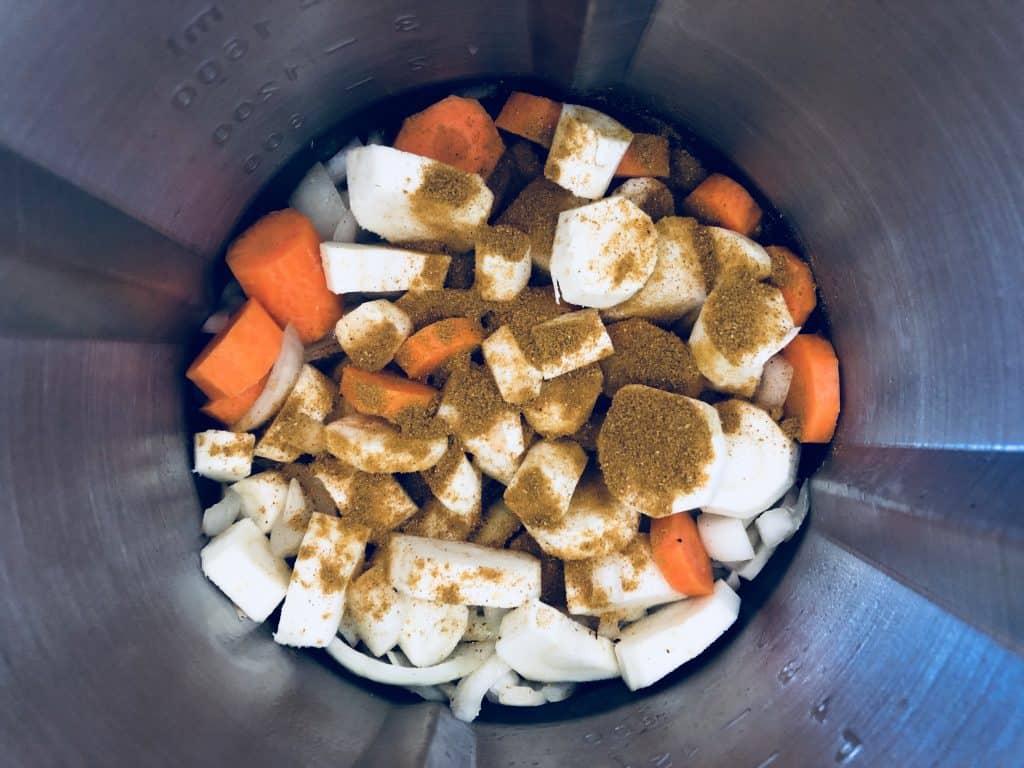 I have made this spicy parsnip soup in both a Morphy Richards soup maker and a Ninja. Both are really quick and easy to make.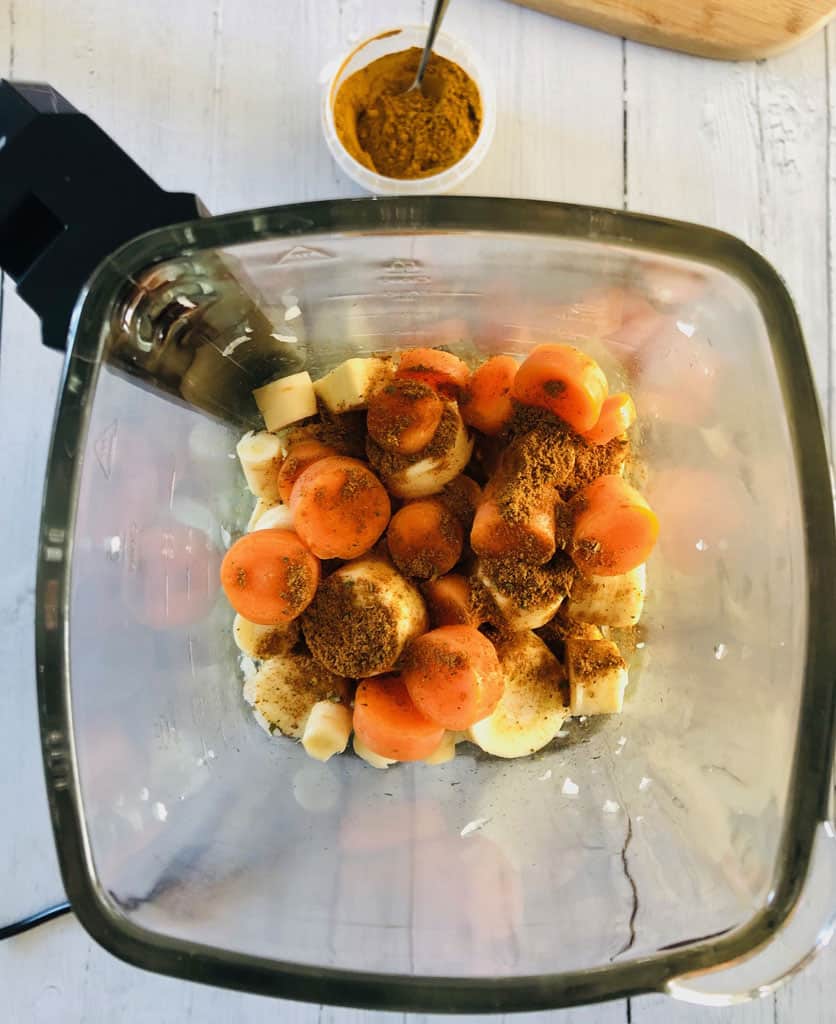 If you are making it in a Ninja soup maker you might want to slightly reduce the ingredients depending on how thick you like it. The same quantities still work perfectly well but the consistency is thicker.
Seasoning The Soup
You can also add any seasoning or garnish you like at the end, once the soup has been poured out. This way you can do a taste test and decide if it needs anything else. Today I was in the mood for a little extra kick, so I added a pinch of crushed red chillies.
The taste can also depend on what stock you have used, and any salt or other seasoning that has been added. This is another reason to leave that part of the soup making process until the end.
How To Make Parsnip Soup Thicker
I added 100ml of single cream at the end to give it a creamier and thicker texture, but you don't need to do this. Alternatively you can add a potato instead of cream to give it a thicker consistency. Just remember to adjust stock levels consistently.
You might also like: How To Thicken Soup
If you enjoy this soup you might be interested in joining my Soup Maker Recipes group over on FB, we're a friendly bunch 🙂 Come on over and say hi!
Happy souping 🙂