Have you tried apple and parsnip soup before?
The sweetness from the parsnip, combined with the tartness of the apples makes this soup feel like a real cosy treat, especially with the cinnamon added in too.
The good news is cooking apple and parsnip soup in a soup maker is simple. Read on to follow the easy step by step instructions and you'll soon be enjoying a bowl of warming apple and parsnip soup.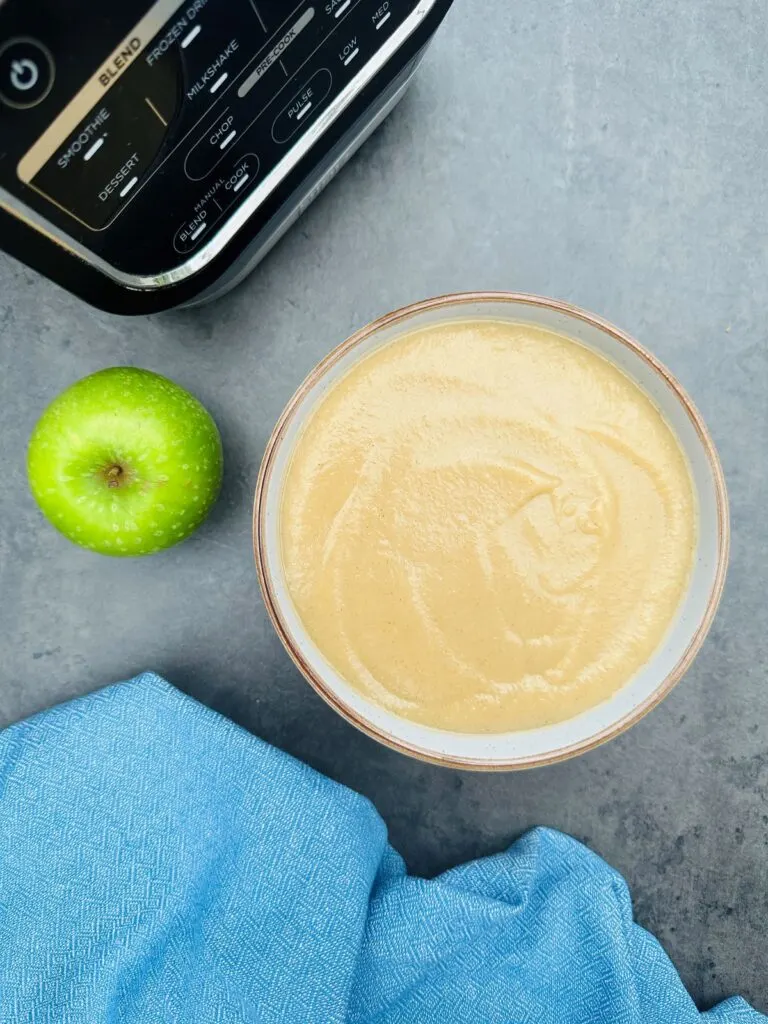 🛒 What You Need
Ingredients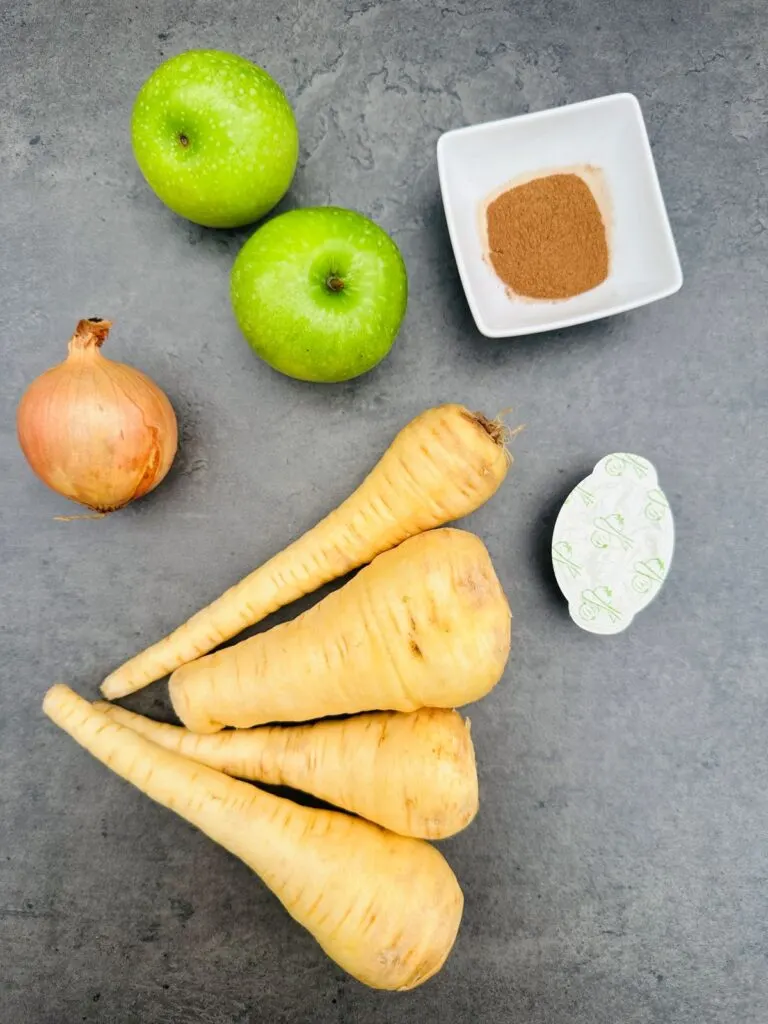 2 Granny Smith apples
4 parsnips – approx weighing 500g – 600g
1 tsp ground cinnamon
1 onion
1 vegetable stock pot or cube
I used Granny Smith apples; they always taste great when cooked; plus, they are my youngest son's favourite type of apple, so we've always got them in the fruit bowl 🙂
With the cinnamon added, I can imagine this soup being a winner during the Christmas season, too.
👩‍🍳 Making It
Step 1
Prepare the ingredients by chopping and coring the apples, parsnips and onions. Peeling the apples and parsnips is optional, you could just give them a good wash before chopping them.
The power of the soup maker ensures that the soup blends really smoothly with no bits of skin left behind.
Step 2
Add everything to the soup maker jug. This soup can be cooked in any soup maker, I have also made it in Morphy Richards soup makers.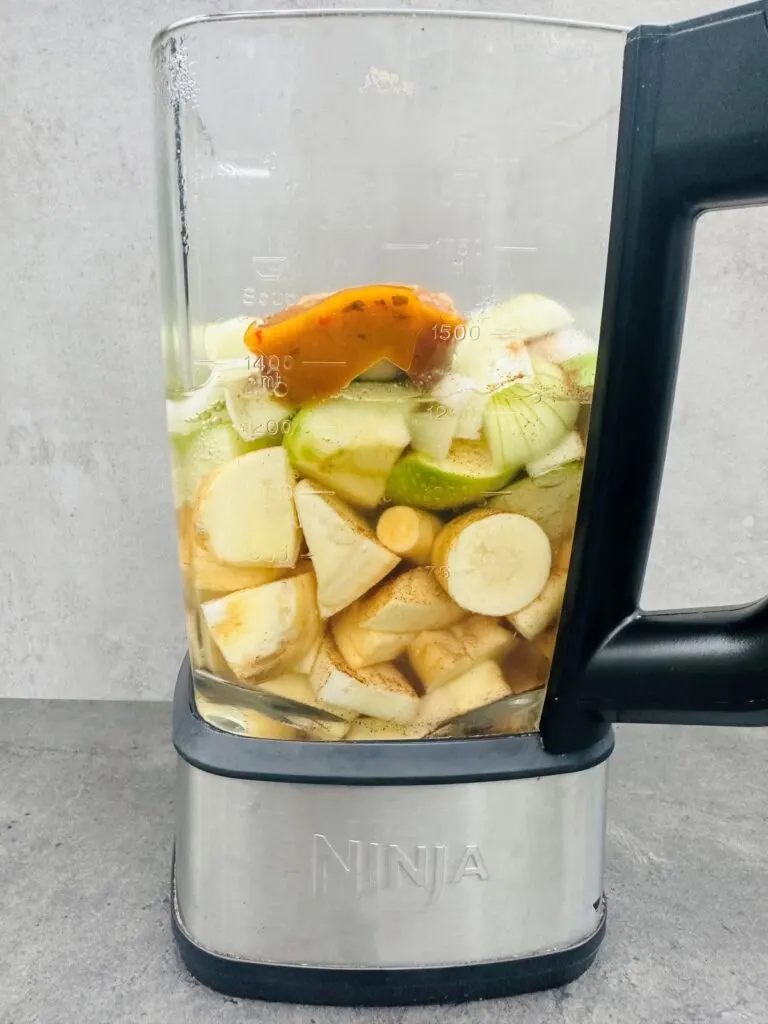 I prefer to add the stock pot or cube directly to the soup maker jug and then add the hot water up to the MAX line of the soup maker. I know some other users prefer to make the stock up separately or use cold water. Choose which method you prefer.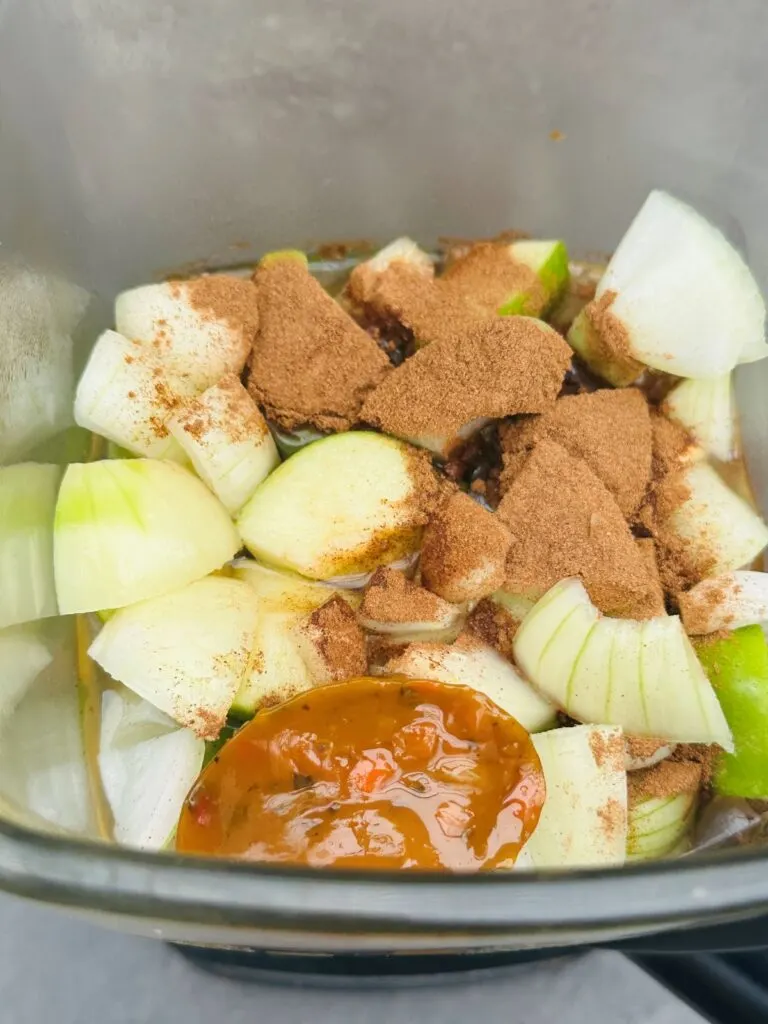 Step 3
Put the lid on the soup maker and choose the 'smooth' cycle.
Step 4
At the end of the soup maker cycle, serve and season according to taste.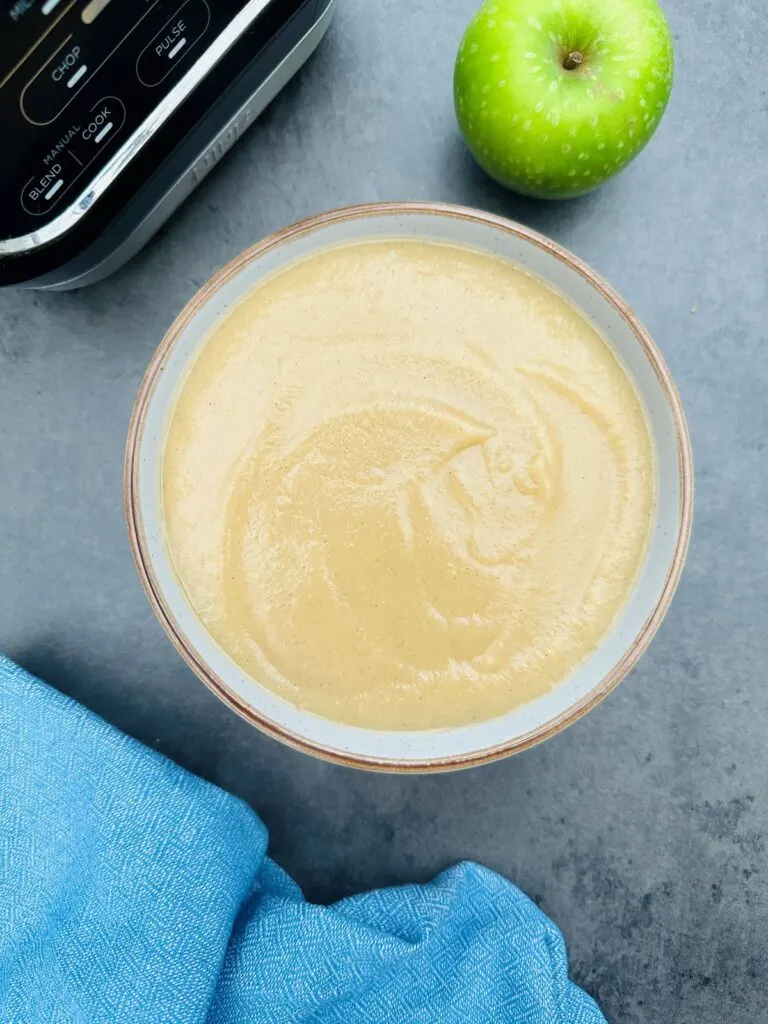 ❄ Can You Freeze Apple and Parsnip Soup?
Yes, you can freeze Apple and Parsnip Soup. Leave the soup to cool down completely before transferring it to a suitable freezer container. I like to use these ones: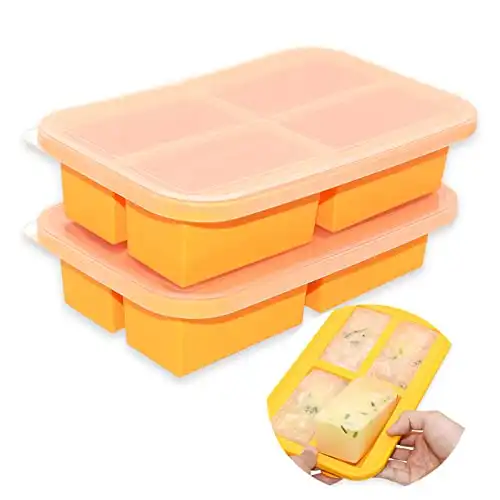 📚 My Soup Maker Recipe Books
GRAB MY BOOK!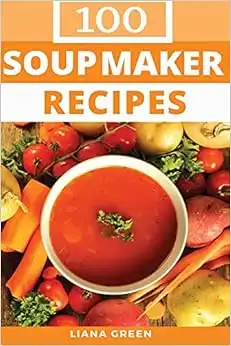 We earn a commission if you click this link and make a purchase at no additional cost to you.
GRAB THE DIGITAL DOWNLOAD!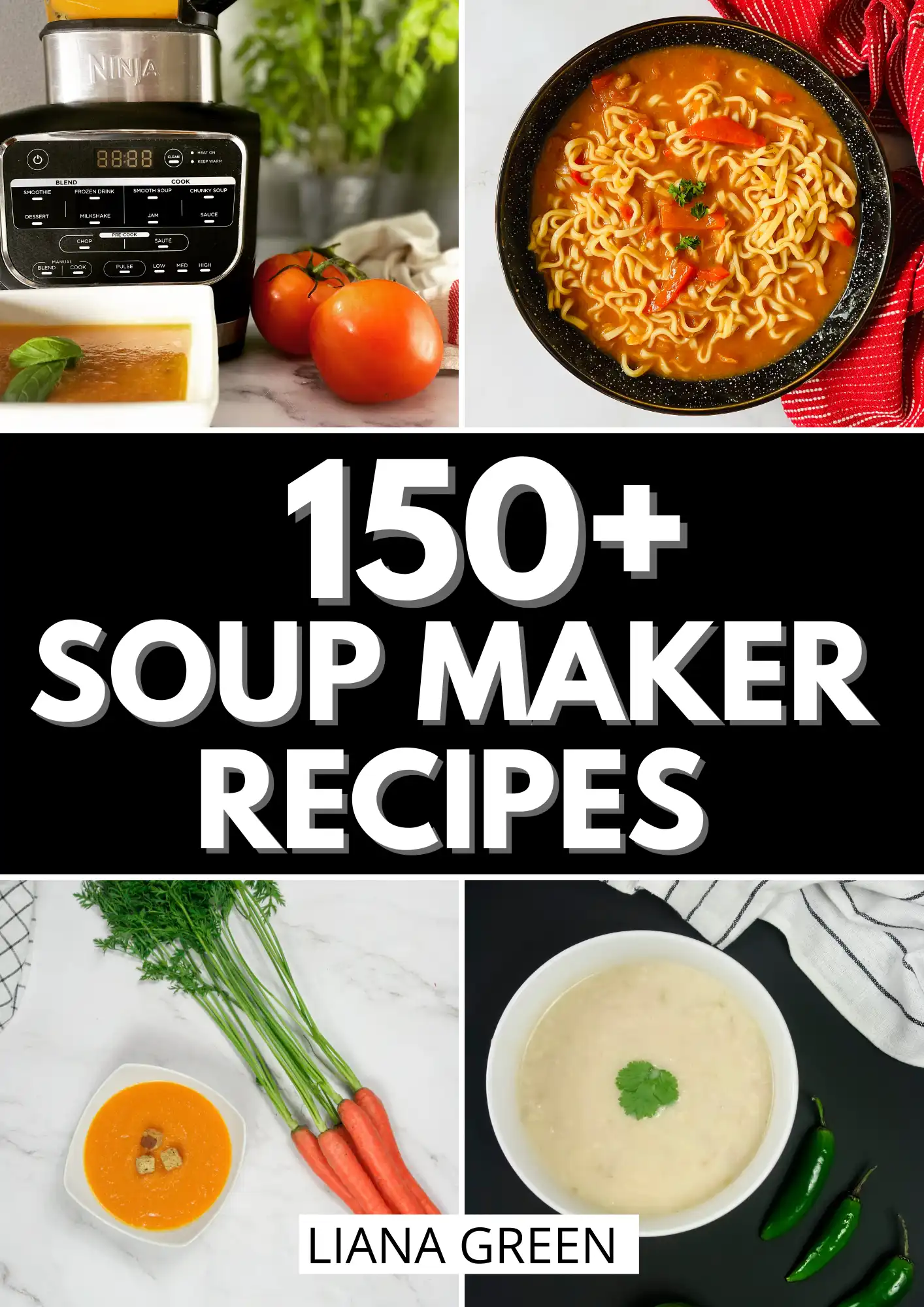 150+ Soup Maker Recipes (ONLY £3 INC FREE UPDATES)
Over 150 easy recipes, you can make in any soup maker 🥣
👩‍🍳 Recipes include:
Carrot & Coriander, Mexican Bean Noodle Soup, Easy Chicken Soup, Curried Parsnip, Thai Red Curry Soup, Bombay Potato Soup, Classic Vegetable, Minestrone Soup and many more!
Free updates automatically sent to you for the duration of the book!
BUY NOW
🧾 More Soup Maker Recipes
I hope you enjoy this soup maker recipe; if you want more recipes, please check out my other soup maker recipes. Let me know in the comments if you end up making it!
👉 Recipe Card (Instructions + Print)
Watch a video of me making it (and if you like it, please subscribe to my channel!)