This Apricot and Raisin Cake is light and sweet. It doesn't really need much sugar added to it as the apricot puree and orange juice provide plenty of sweetness.
It's a quick recipe to mix together and only takes 12 minutes in the air fryer.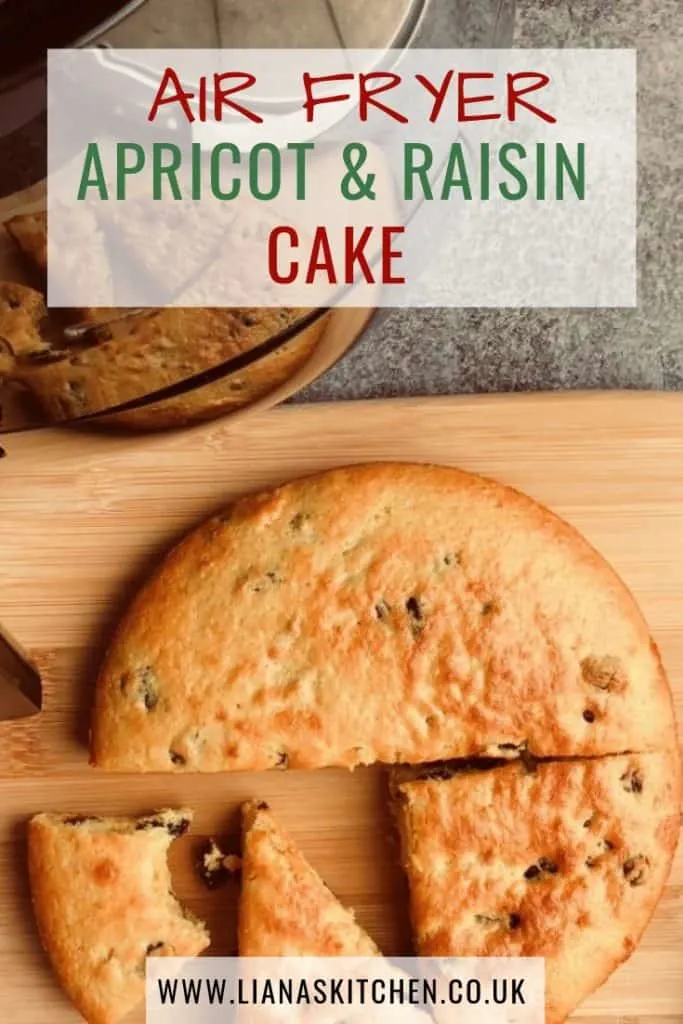 I pureed up the dried apricots by adding them and a little orange juice to my Nutri Ninja blender and blending for around 20 to 30 seconds.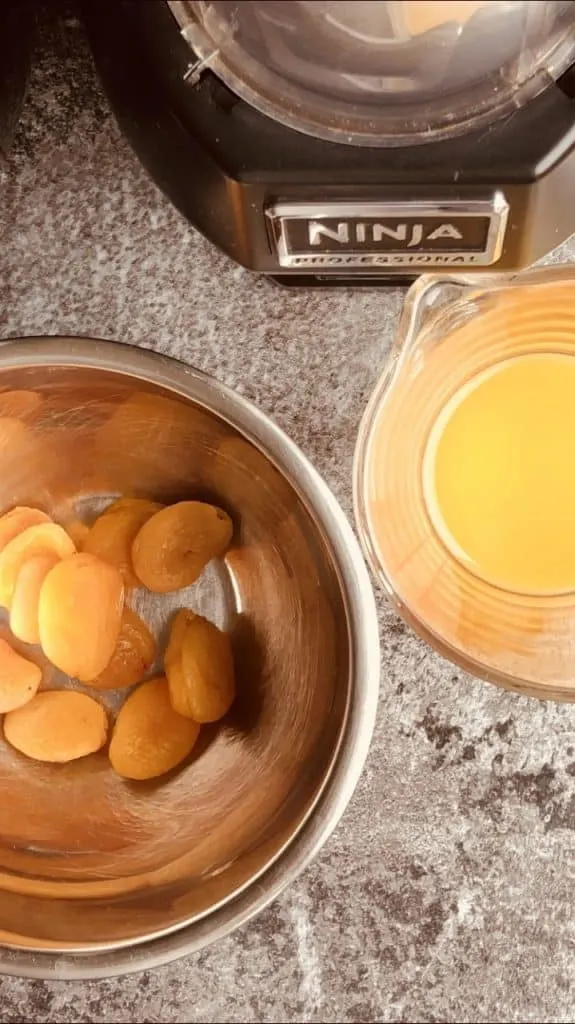 I then mixed together some self raising flour and a little sugar (I used 40g, about 1/3 cup, but I reckon you could use even less and still have it tasting sweet).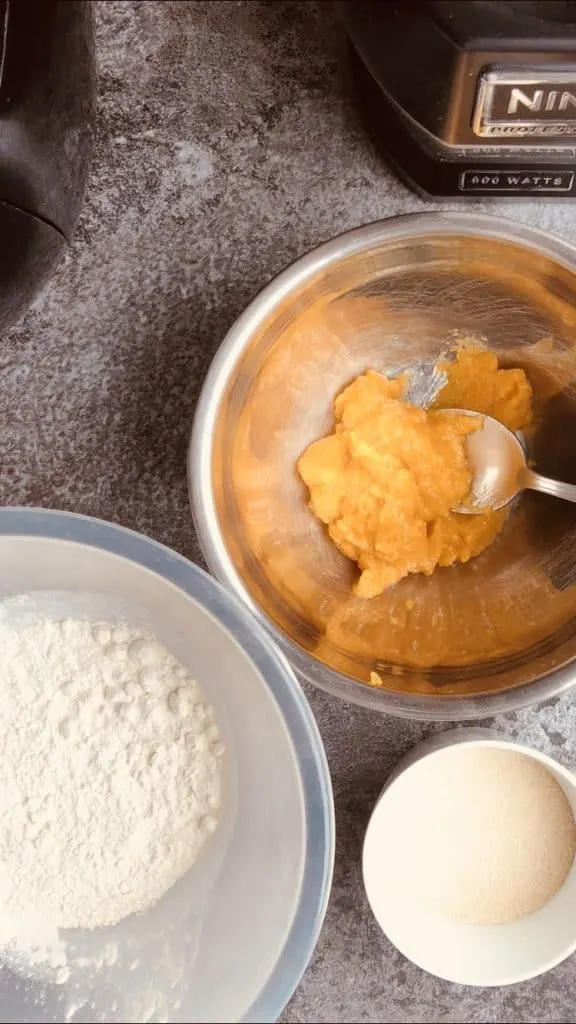 Beat the egg and pour in with the flour and sugar. Stir in to combine. Add the apricot puree and mix in. Finally add some raisins (or you can use sultanas or any dried mixed fruit blend you have).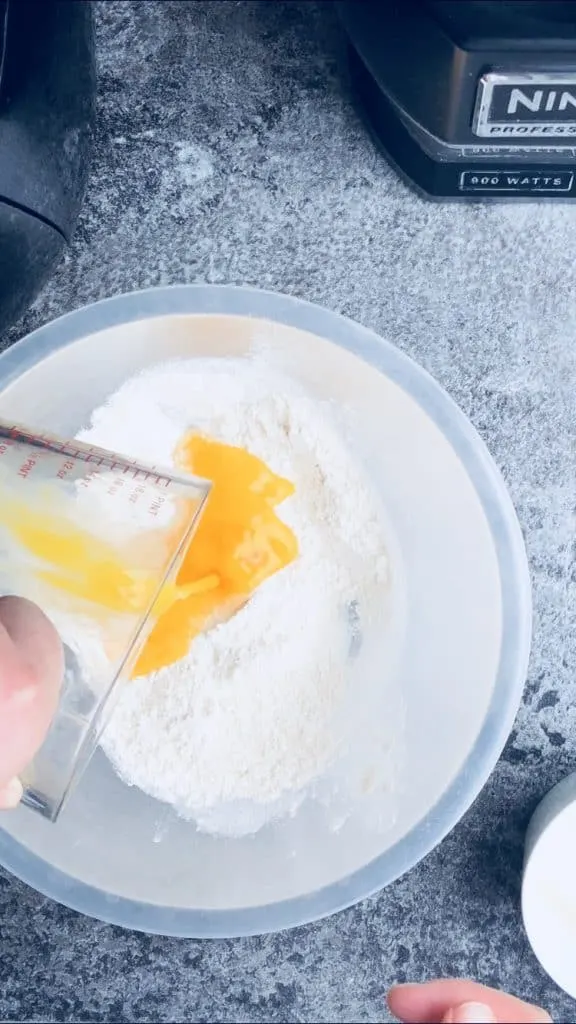 Lightly grease a baking tin that will fit in your air fryer. This recipe was made in the Philips Air Fryer 9220, so one of the smaller models available. If you want to make a larger cake for an air fryer with a bigger capacity you can double up the ingredients. Just keep an eye on the cook time as you may have a higher wattage appliance which will cook the foods even faster.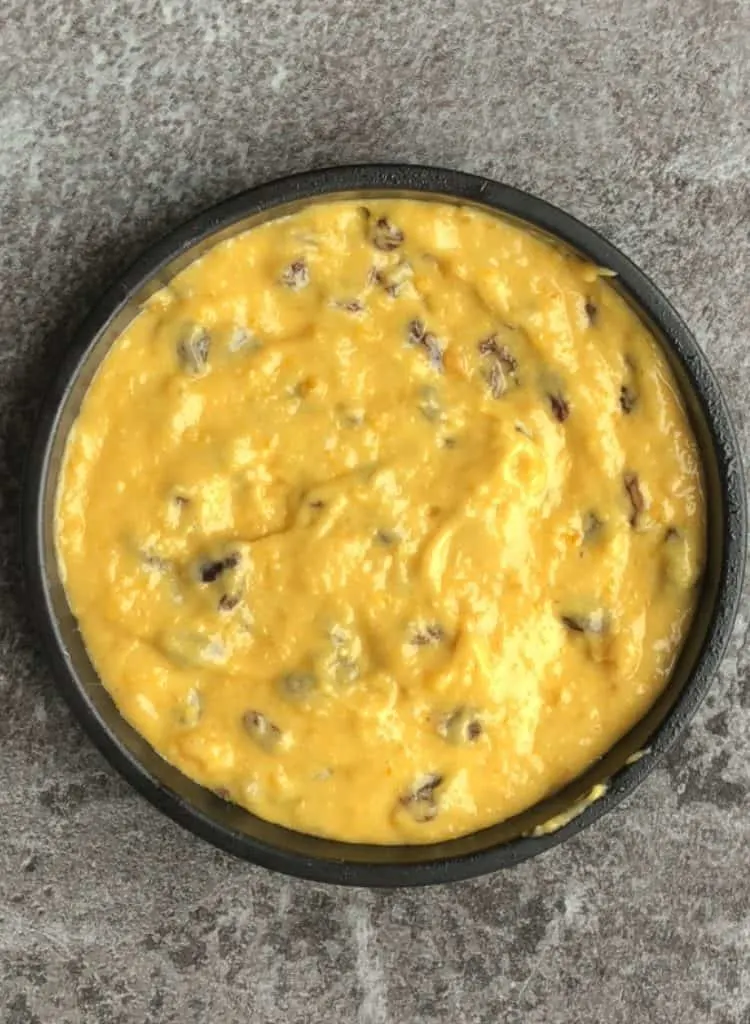 I thought this recipe might take a little longer to cook then it did, it was ready in just 12 minutes, I put it back in for a few more minutes to crisp up the outside a little more. Remember to always check on your food half way through so you don't get any nasty surprises at the end!
Did you like this recipe? Do you want some more? If so, please head over to my Air Fryer page on Facebook where I share some more recipes.