The versatility of my air fryer continues to impress me. After the success of making some banana bread in it, I decided to test out our favourite carrot cake recipe.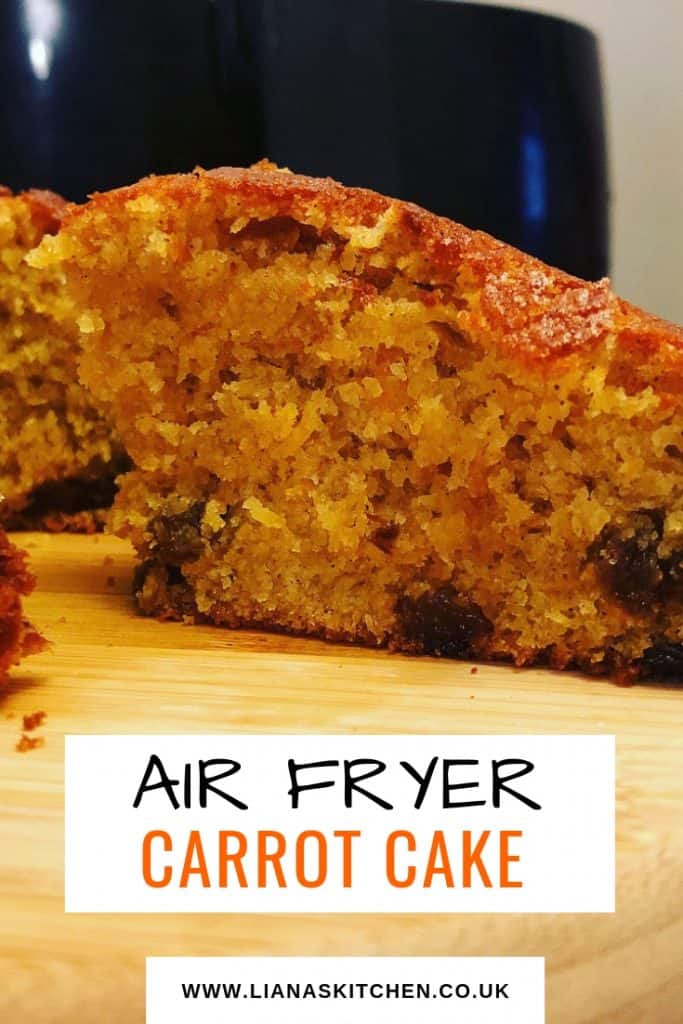 Side note: If you are interested in the history of the carrot cake, according to food historians it dates back to Medieval times, having evolved from the 'Carrot Pudding.' You can read all about it via The Carrot Museum.
But fast forward to 2019 and here we are making it in an air fryer! For this recipe you will either need an air fryer accessory cake tin, or find a suitable oven safe dish that will fit in your air fryer. I use the baking tin from this set;
It really is a great set which has allowed me to make pizzas, quiches, kebabs – as well as fitting a lot more in my air fryer!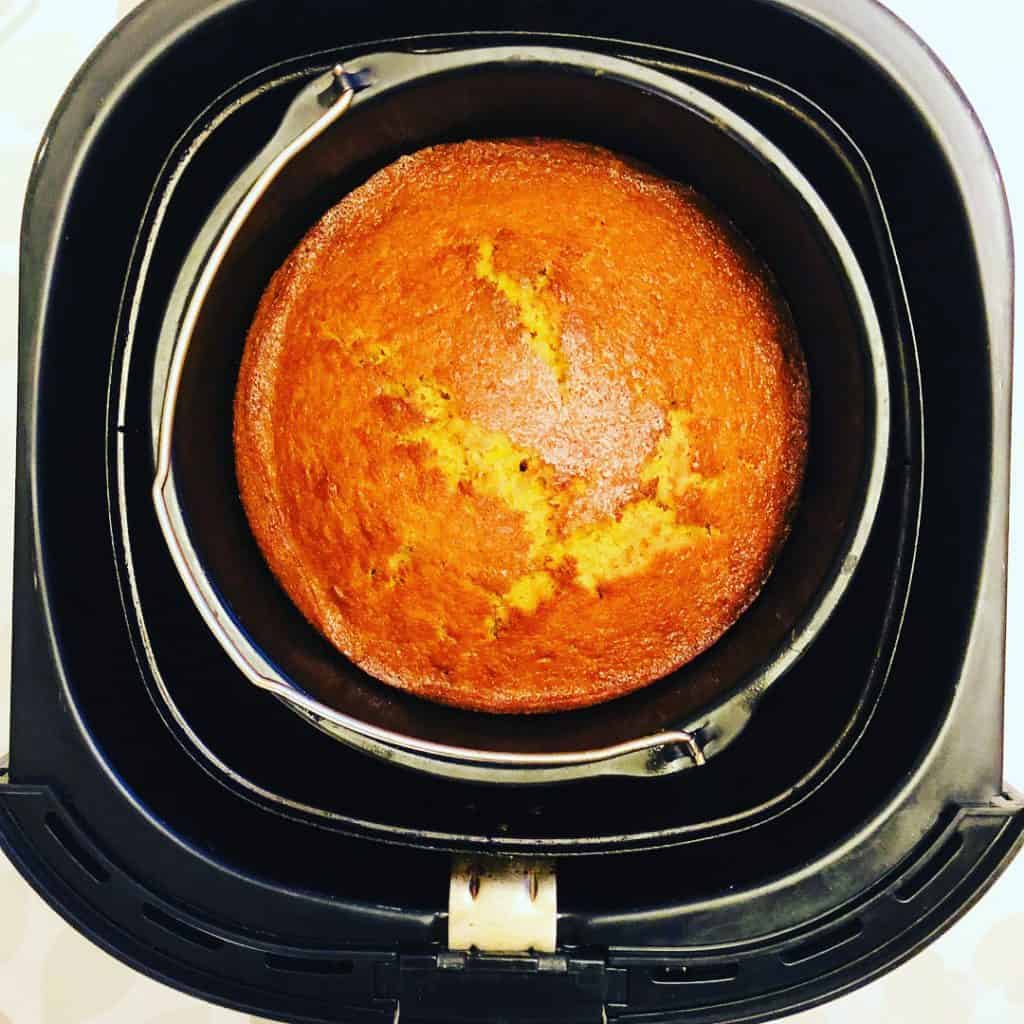 You can pretty much adapt any cake recipe to make in the air fryer, just remember to check if you need to reduce the volumes to fit. I usually cook my cakes at 160C, and for this carrot cake I left it to cook for 30 minutes (I checked on it at 20 minutes to make sure it wasn't over cooking).
Side Note: You can also cover the baking tin with some foil and poke some holes in it to prevent the top from burning or cooking too fast.
I love that I can make a cake in the air fryer and not heat up the whole kitchen because I need the oven on. It's so simple.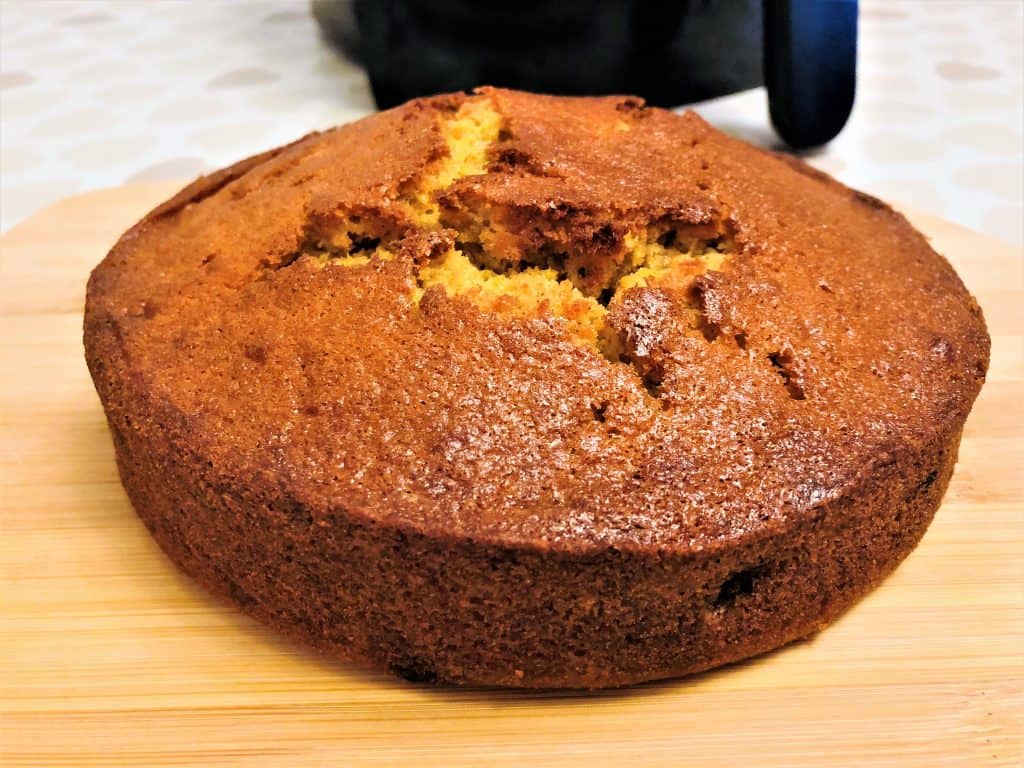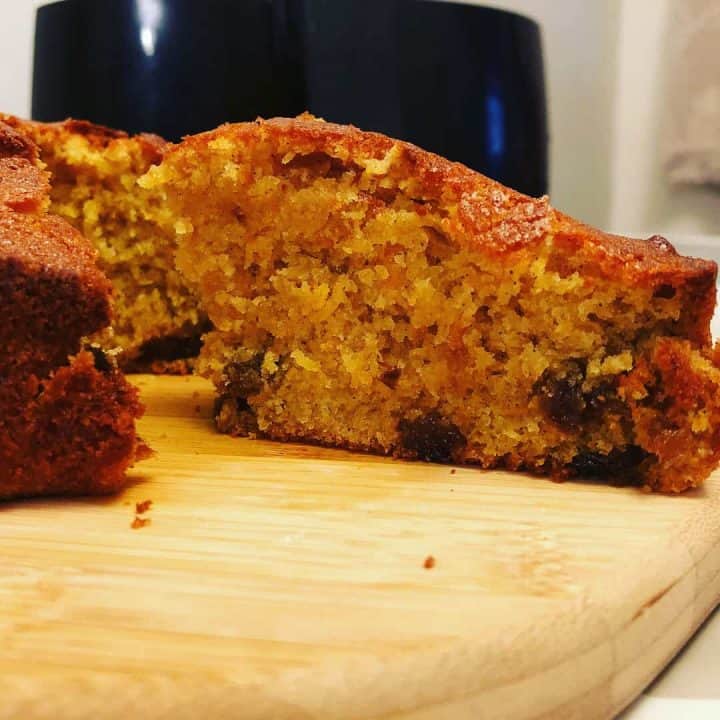 Air Fryer Carrot Cake
Ingredients
140 g Soft brown sugar
2 eggs, beaten
140 g butter
1 orange, zest & juice
200 g self-raising flour
1 tsp ground cinnamon
175 g grated carrot, (approx 2 medium carrots)
60 g sultanas
Instructions
Preheat air fryer to 160C.
In a bowl, cream together the butter and sugar.
Slowly add the beaten eggs.
Fold in the flour, a little bit at a time, mixing it as you go. Add the orange juice and zest, grated carrots and sultanas. Gently mix all the ingredients together.
Grease the baking tin and pour the mixture in.
Place baking tin in the air fryer basket and cook for 30 minutes. Check and see if the cake has cooked - use a cocktail stick or metal skewer to poke in the middle. If it comes out wet then cook it for a little longer.
Remove the baking tin from the airfryer basket and allow to cool for 10 minutes before removing from the tin.