This air fryer white bread recipe is similar to baking bread in an oven—there are a few steps to follow, but the result is well worth it!
Read on to see how I made a classic white bread in an air fryer, along with some tips and tricks for baking the perfect loaf!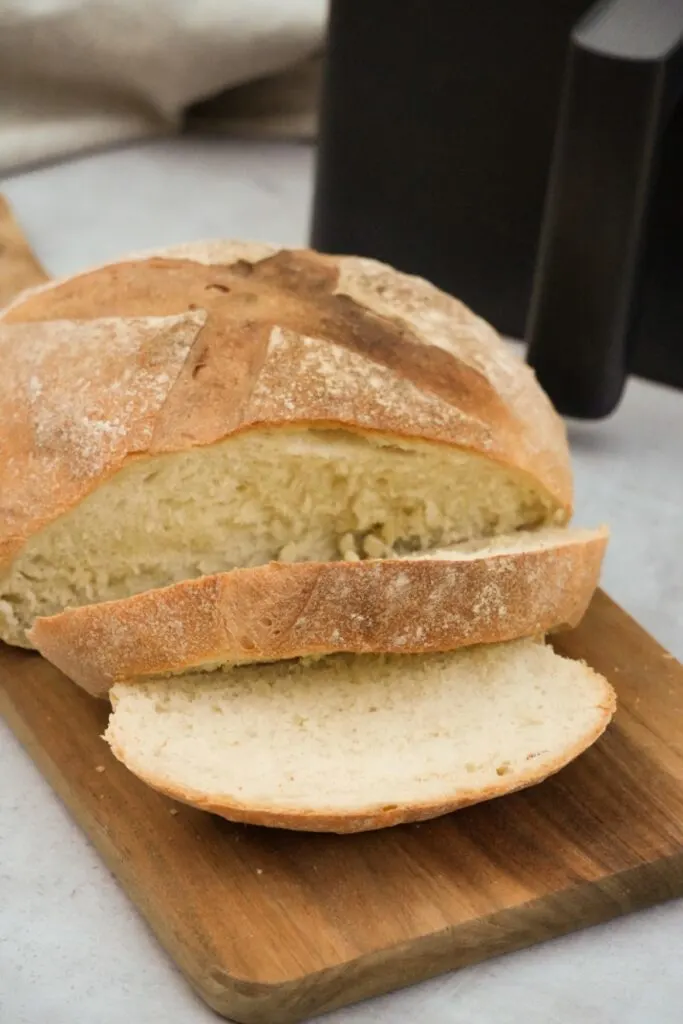 How To Make White Bread In An Air Fryer
I've recently been experimenting with different types of bread recipes that can be cooked in an air fryer. They have mainly turned out well, but there was a bit of trial and error to get it right for the air fryer!
What You Need To Make Air Fryer White Bread
I made this bread in a Cosori 6.4-litre air fryer, which was perfect for the quantities below. I will experiment with more air fryer models and report back with what does and doesn't work (and please do let me know in the comments below if you try too!)
500g strong white bread flour
1 tsp. salt
1 tbsp. virgin olive oil
2 tsp dried yeast (7g sachet)
300 ml of warm water
Making White Bread In An Air Fryer: Step By Step
Step 1: Add the yeast to the warm water in a bowl or jug.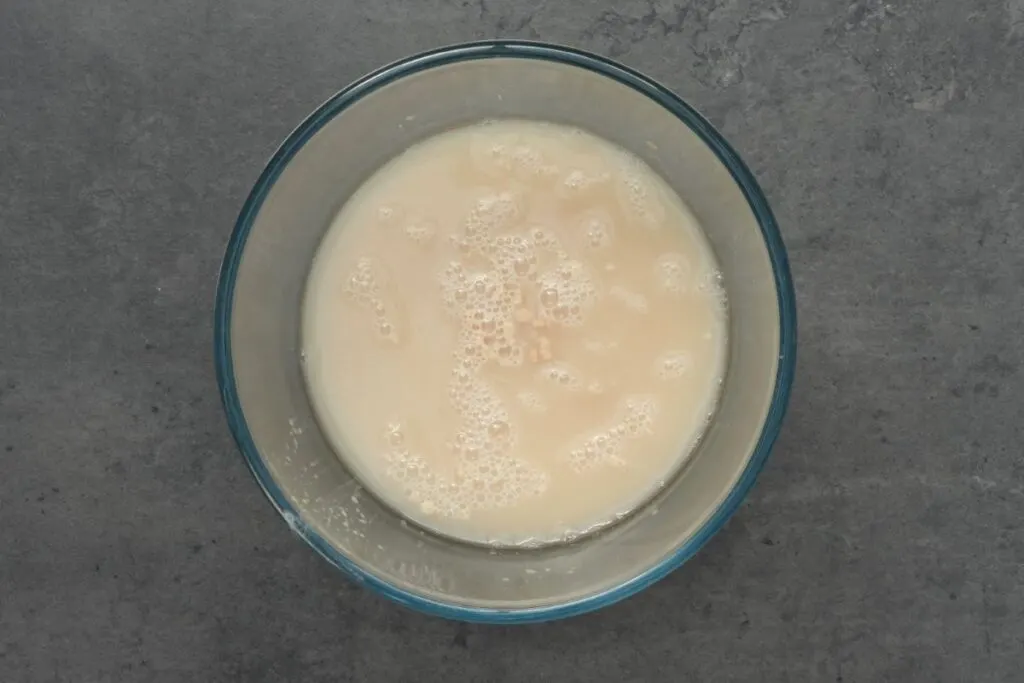 Step 2: When it has dissolved, add the virgin olive oil.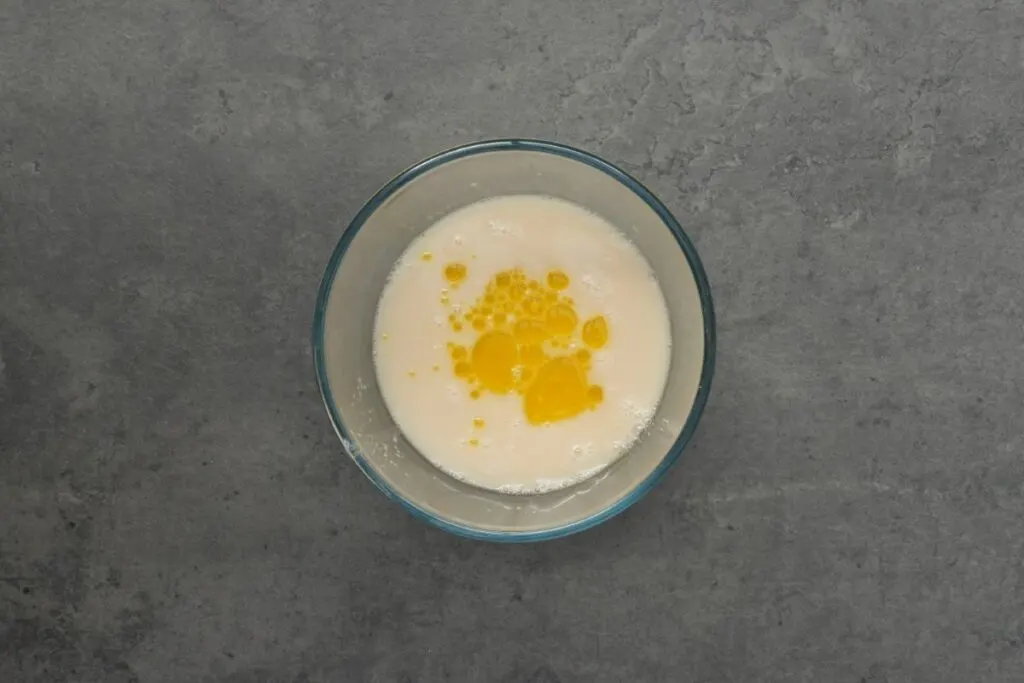 Step 3: Add the flour and salt to a separate bowl and make a well in the middle of it.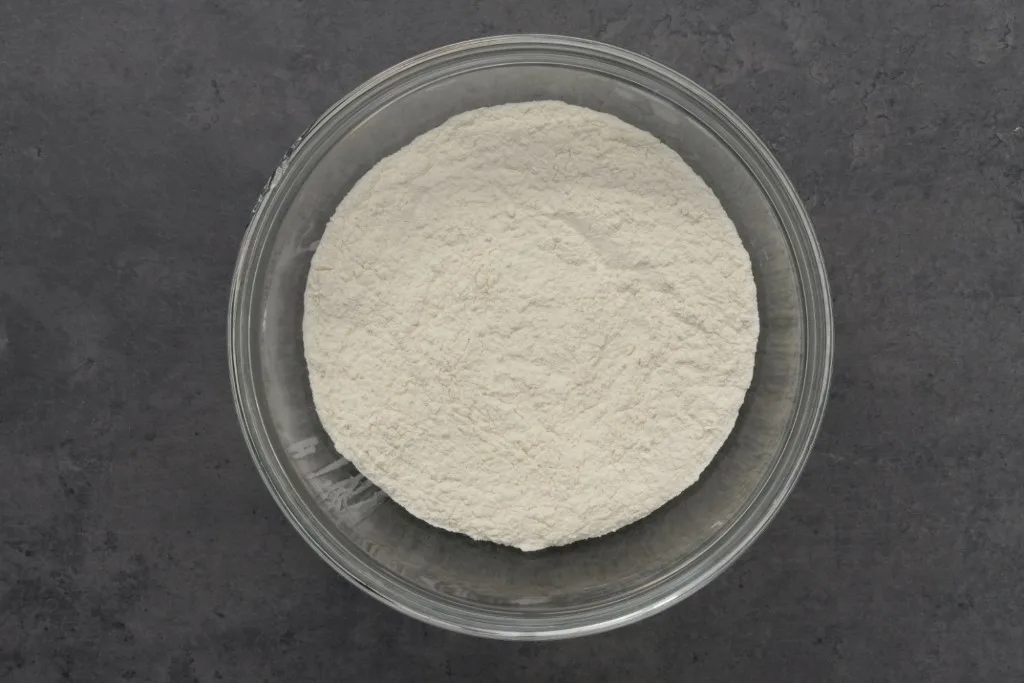 Step 4: Pour the water, yeast and oil mixture into the centre of the flour well.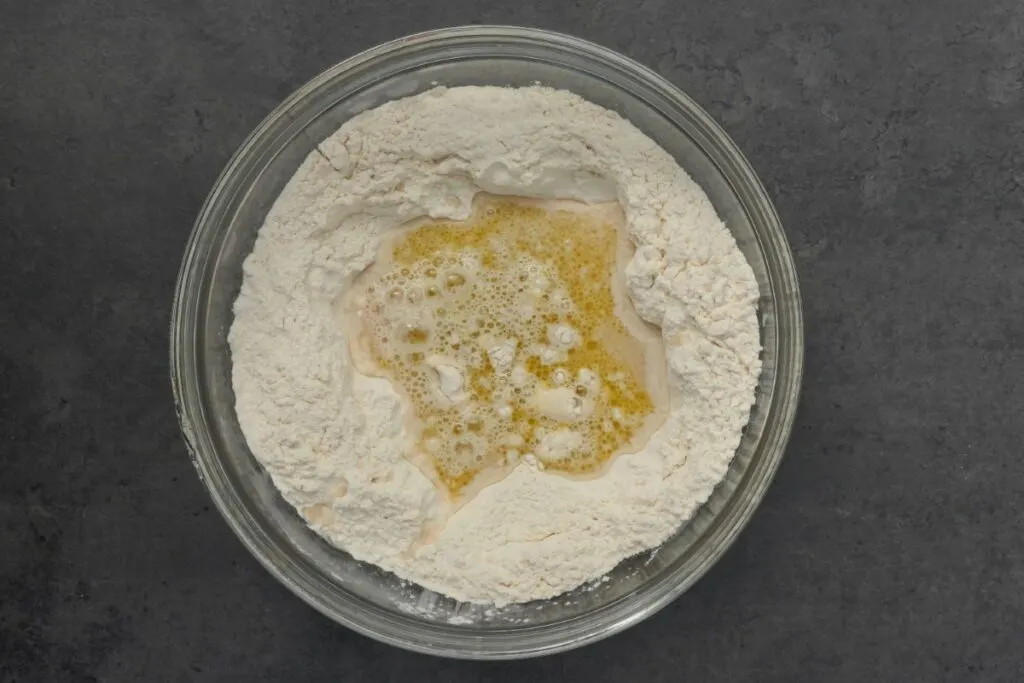 Step 5: Using your hands, combine the mixture to form a dough.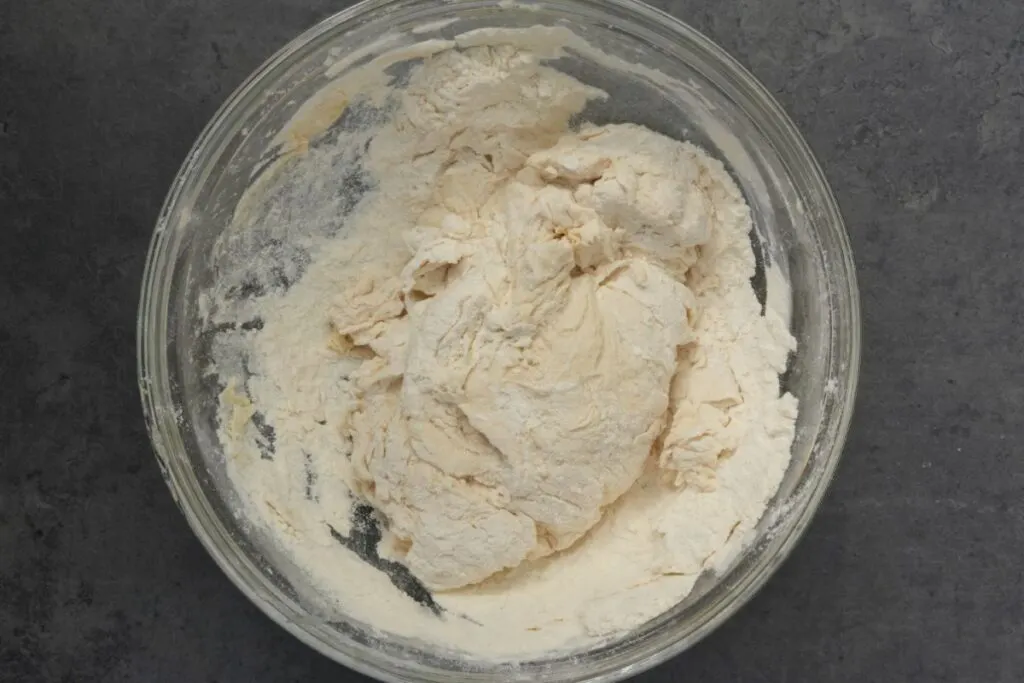 Step 6: Transfer the dough onto a floured countertop and knead for 10 minutes until the dough is smooth and elastic.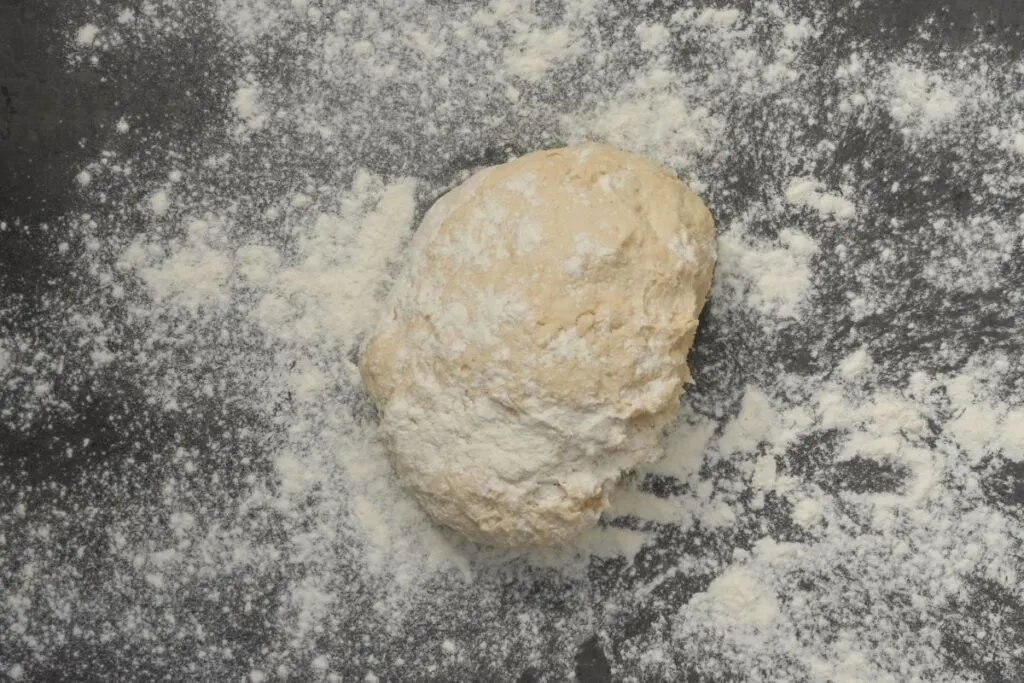 Step 7: Place the dough in a lightly greased bowl and cover it with cling film or a clean, damp tea towel. Leave the dough to rise in a warm place. Depending on the temperature, it should take 1 to 2 hours to double in size.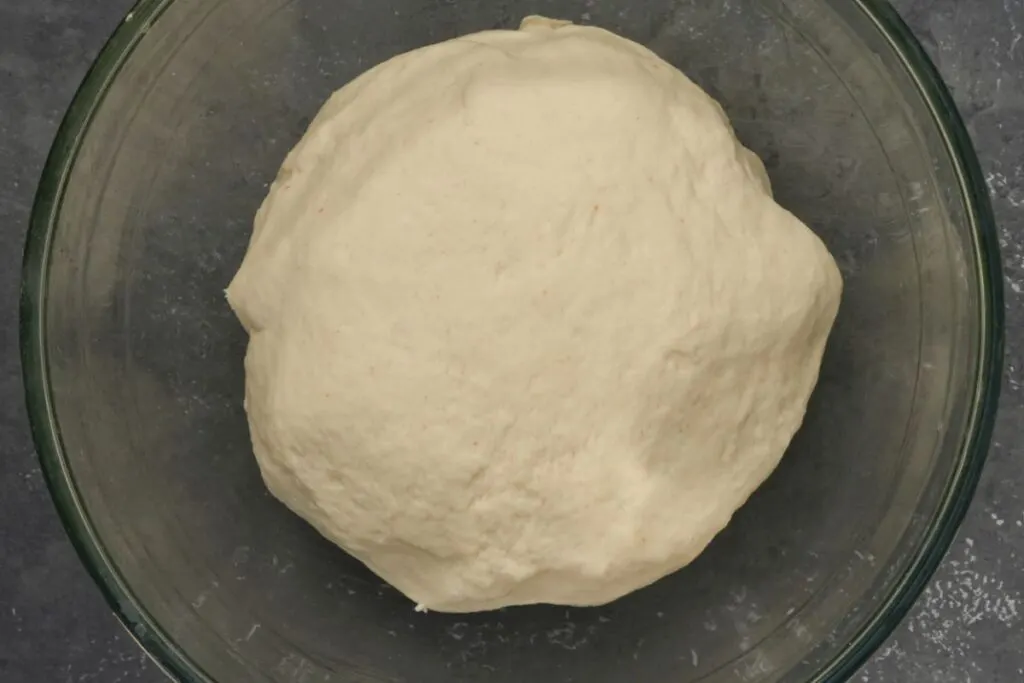 Step 8: Once the dough has doubled in size, return it to a floured worktop and knock it back to its original size. Shape the dough into a ball, put it on grease-proof paper, and cover it with either a damp teatowel or an upturned mixing bowl.
Alternatively you can try the second rise directly in the air fryer basket (on top of greaseproof paper). If your air fryer basket has a removable tray, take it out so that the bread has more space to rise without touching the above elements.
Leave for a further 30 minutes to 1 hour until the dough has risen and doubled in size.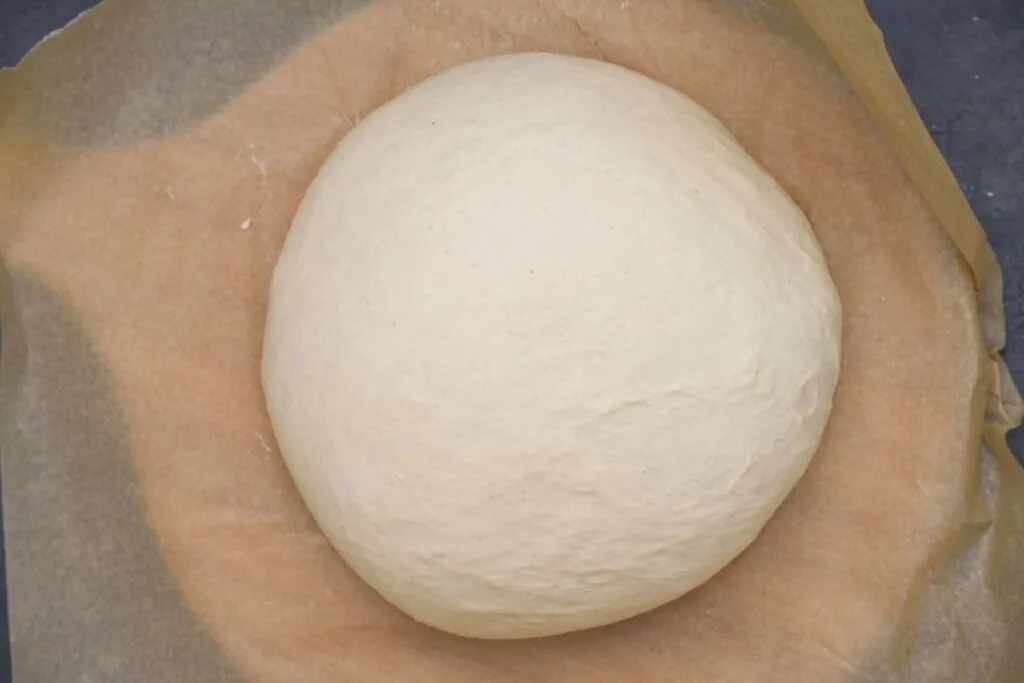 Step 9: Using the sharpest knife you have available, slice the very top layer of the dough (don't slice it too deep; it should be less than 1cm deep). You can either slice it as a cross, as I have done or slice two or three lines.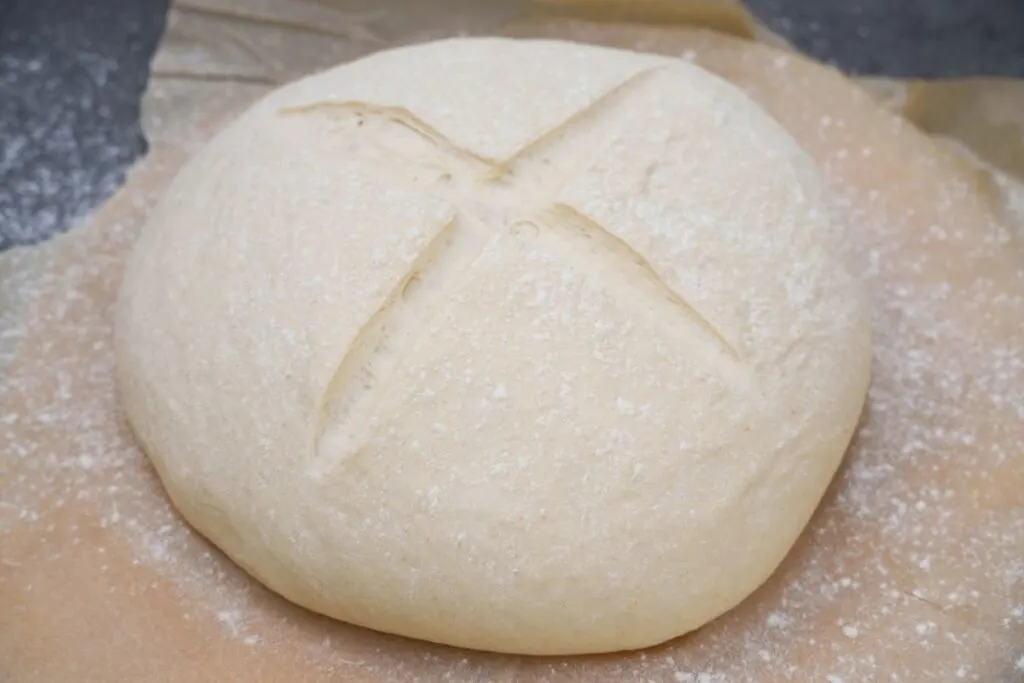 Step 10: If the dough's second rise wasn't directly in the air fryer basket, you will need to carefully transfer it to the air fryer now; you might need to slide it in to prevent mishaping it.
Step 11: Air fry at 200°C for 5 minutes before turning the temperature down to 180°C and air fry for a further 15 minutes. The bread is ready when the underside of the bread sounds hollow when you tap it.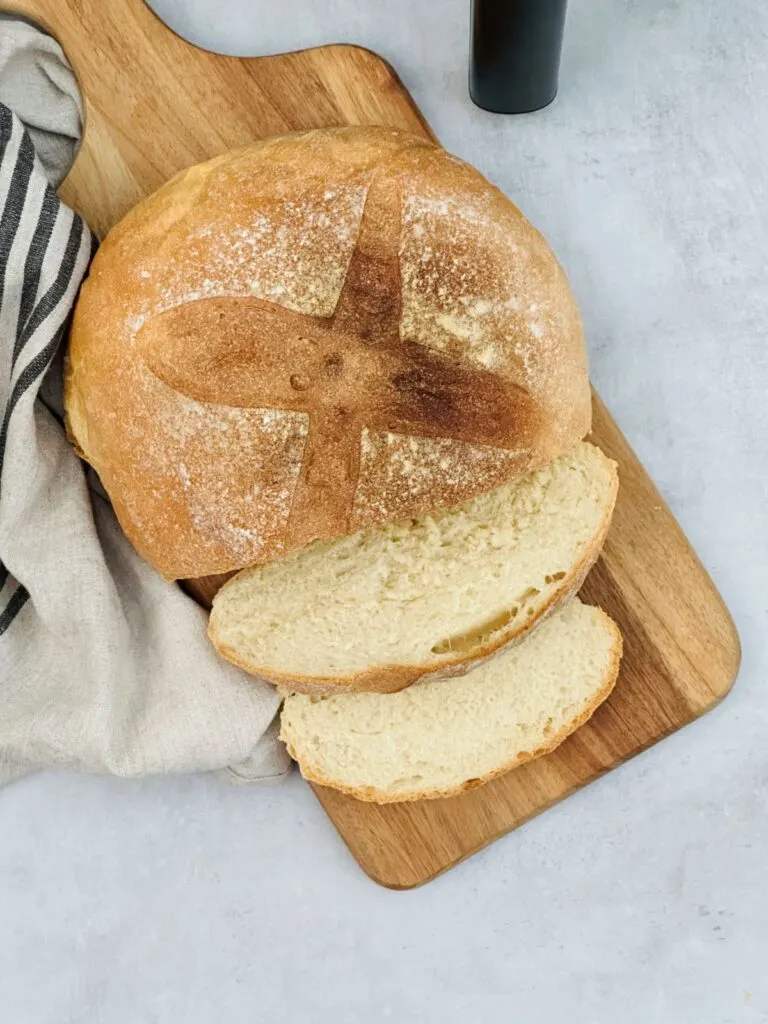 Step 12: Leave the bread for around 15 minutes before cutting it. The longer you leave the bread to cool, the easier it will be to slice.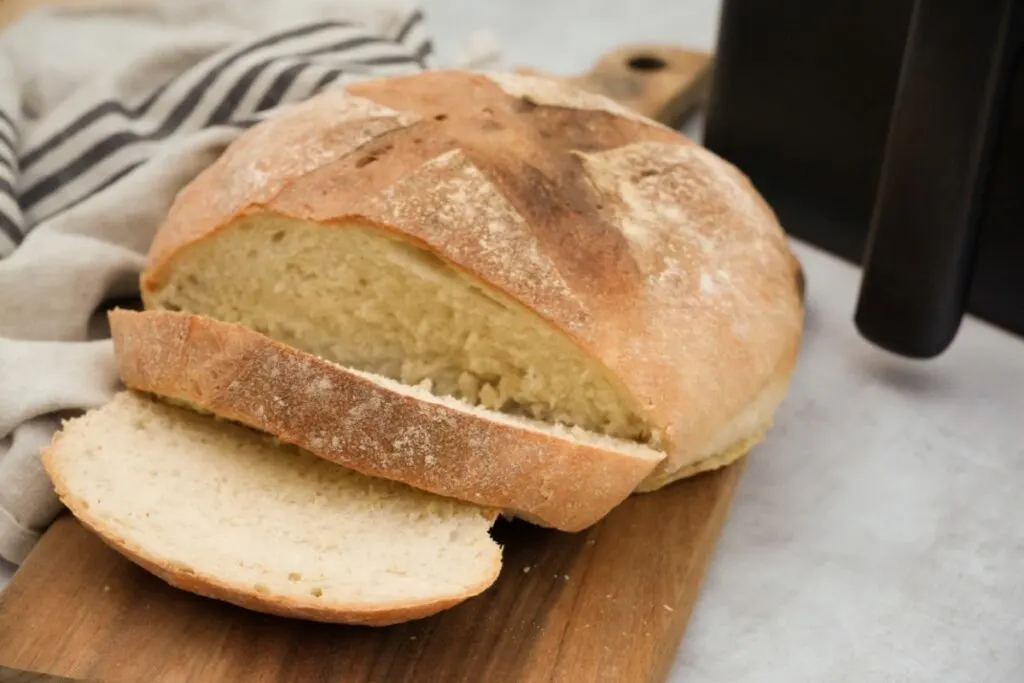 Air Fryer Bread: FAQ
How Do I Know When The Bread Is Ready?
The bread is ready when the underside sounds hollow when you tap it. If the bottom is still doughy, but the top is ready, turn the bread over to cook the underside.
Can You Make Bread In An Air Fryer?
Yes, you can make all sorts of different breads in an air fryer. The results are a lovely, crusty exterior and a soft, warm interior. Just prepare your dough as usual, let it rise, shape it, and then pop it into the air fryer. The shape and size of the bread you can make will largely depend on how big your air fryer is.
Can You Toast Bread In An Air Fryer?
Yes, bread can be toasted in an air fryer. Keep an eye on it; it won't take long to toast. If the bread flies about the air fryer basket as it toasts, you may need to secure it under a trivet or something similar.
How Do I Store Air Fryer Bread?
Fresh bread will last for about 3 days if stored correctly. The best way to store fresh bread is in a cotton or plastic bag.
More Air Fryer Recipes
Stay tuned as I experiment with more bread recipes in different air fryers. In the meantime, you might want to check out some of these air fryer baking recipes:
Let me know in the comments if you make this recipe or share some of your favourite air fryer recipes!