Air fryer rock cakes taste as good as those baked in the oven; they are quick, easy to prepare, and ready in less than 15 minutes!
Read on to learn step-by-step how to make rock cakes in any air fryer.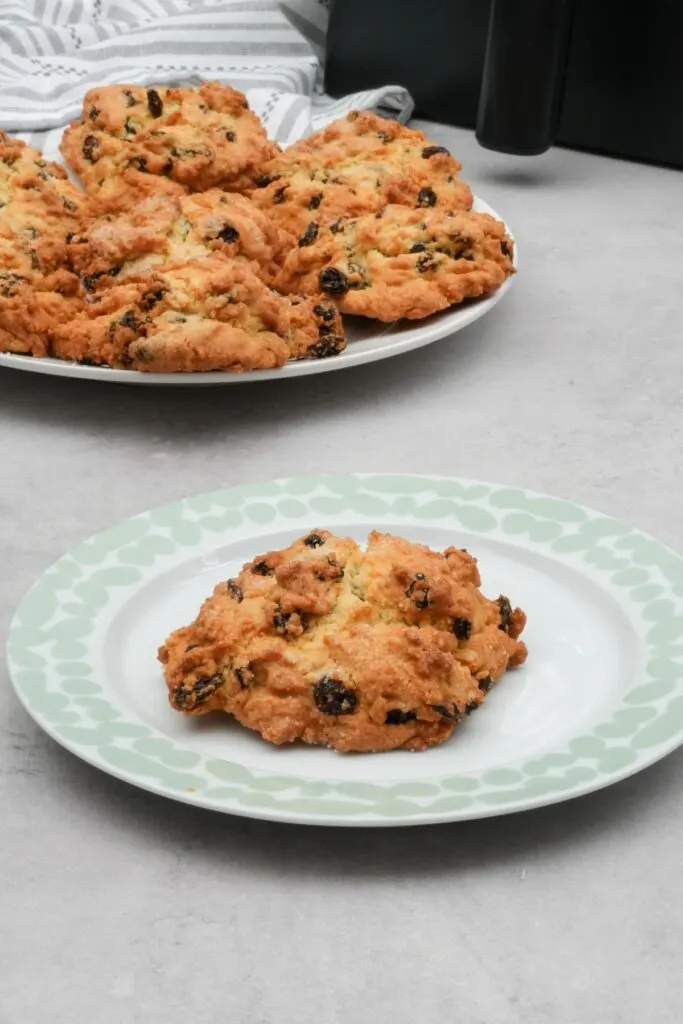 How To Make Rock Cakes In An Air Fryer
The ingredients below are enough to make 8 medium-sized rock cakes. I made these in a Cosori Dual 6.4L air fryer, but you can use any air fryer.
What You Need: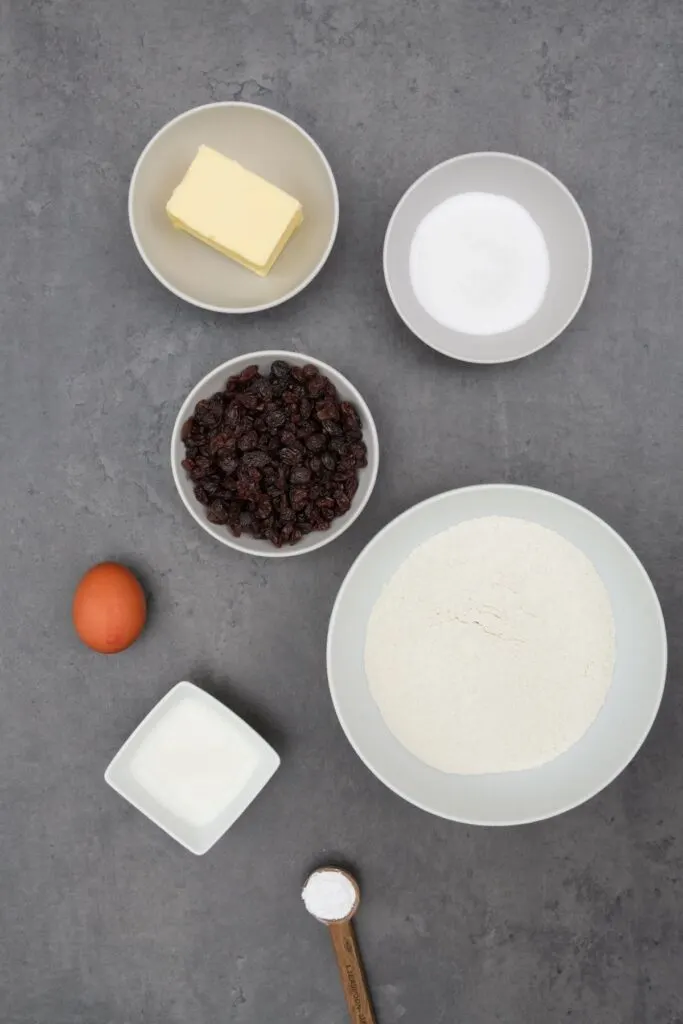 225g self-raising flour
60g sugar
1 teaspoon baking powder
125g butter, chilled
150g raisins
1 egg
2 tbsp. milk
1 tsp. vanilla essence (optional)
Making It:
Step 1: Mix the dry ingredients together. Add the self-raising flour, sugar, and baking powder to a bowl and combine.
Step 2: Cube the chilled butter and add it to the same bowl. Use your hands to mix it into breadcrumbs.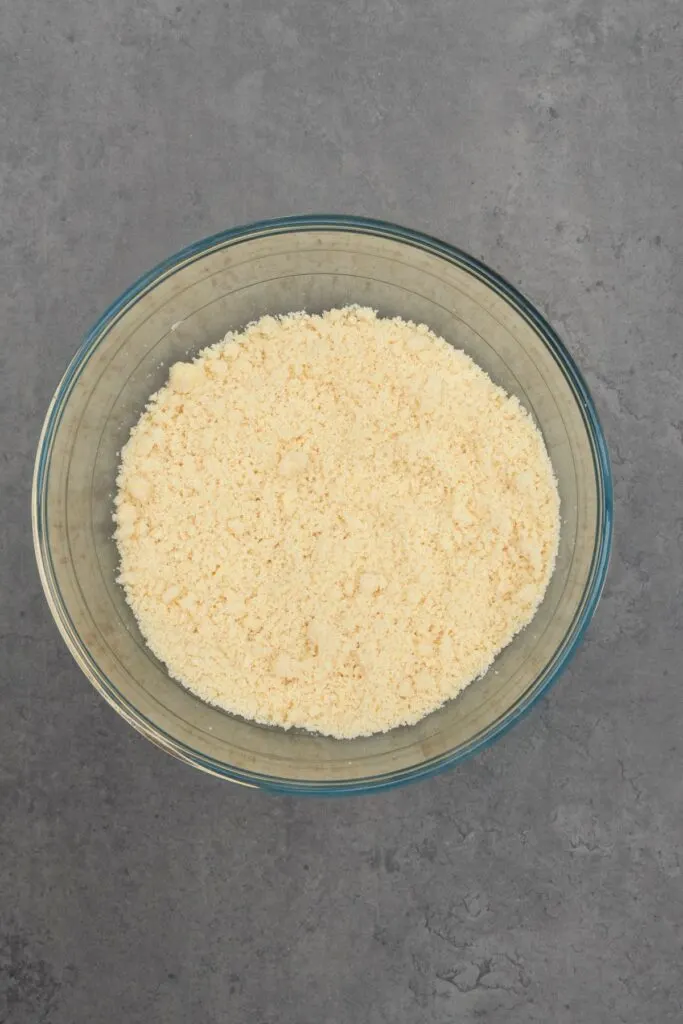 Step 3: Mix raisins into the breadcrumbs mixture and stir until they are evenly dispersed amongst the mixture.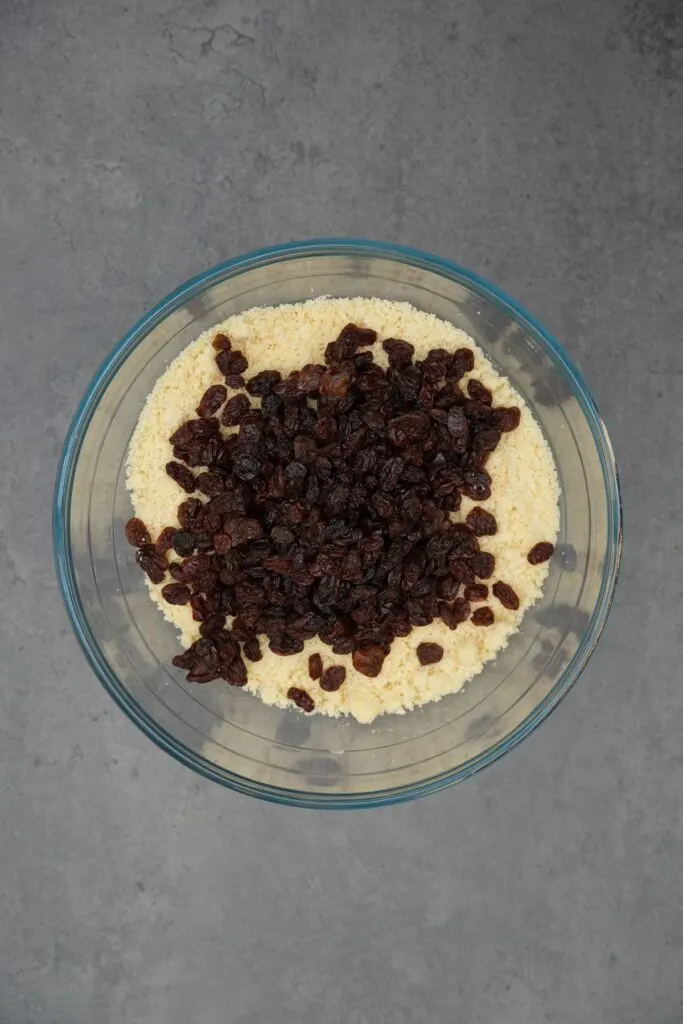 Step 4: In a separate bowl, mix the egg, milk, and vanilla essence (if you are using it).
Step 5: Add the mixture above to the dry mixture and stir with a spoon until well combined.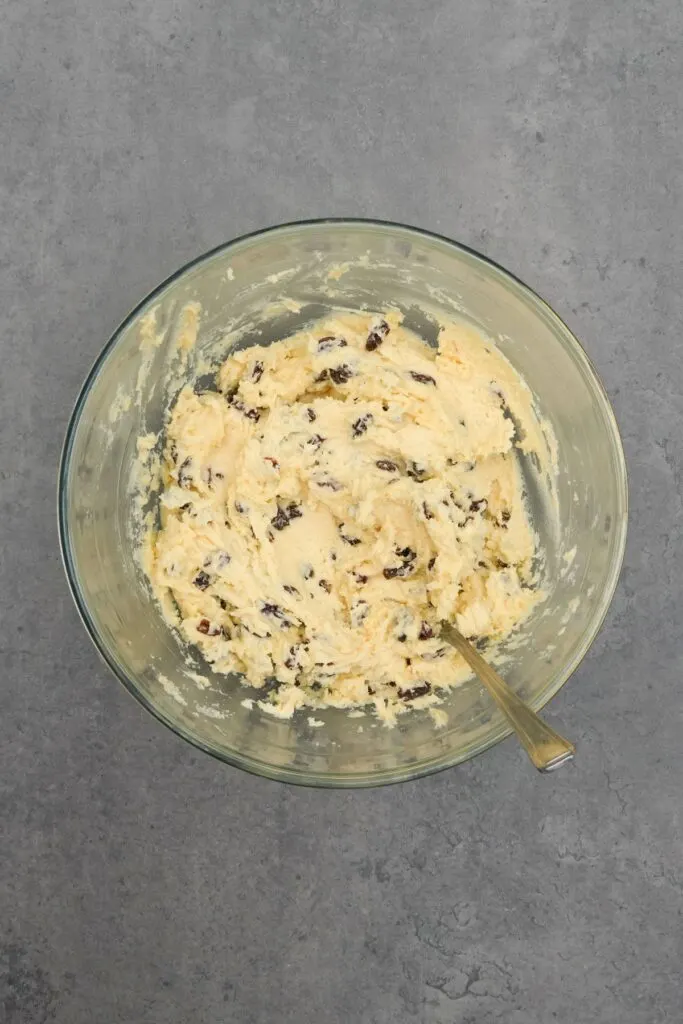 Step 6: Place some baking paper in the base of the air fryer basket, and using two spoons, scoop a large dollop of the rock cake mixture onto the baking paper, using the second spoon to scrape off all the mixture.
I managed to get 8 decent sized rock cakes out of this mixture, and so I cooked them in two batches. If you don't want to cook them all at once, you could store half of the rock cake batter in the fridge for up to 48 hours. Leave it to come to room temperature for about 30 minutes before adding it to the air fryer to cook.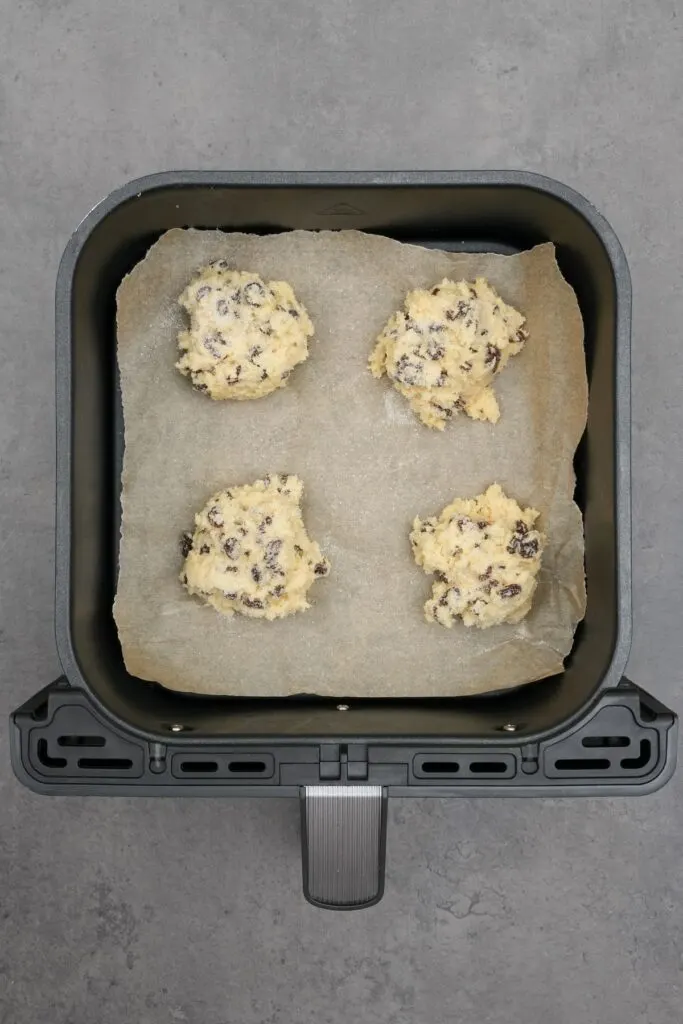 Step 7: Air fry at 160°C for 12 to 15 minutes. Mine were ready after 15 minutes for the first batch and after 12 minutes for the second batch (as the air fryer was already hot).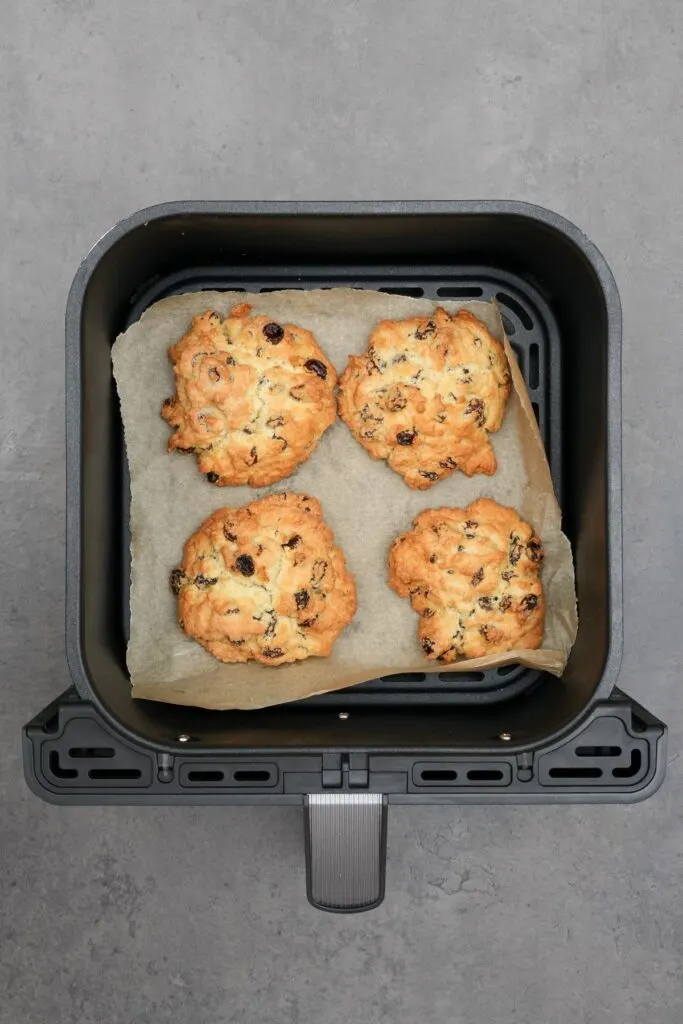 As always, keep an eye on your air fryer the first time you make these rock cakes, as different air fryers cook at different efficiencies.
They should be golden brown when they are ready.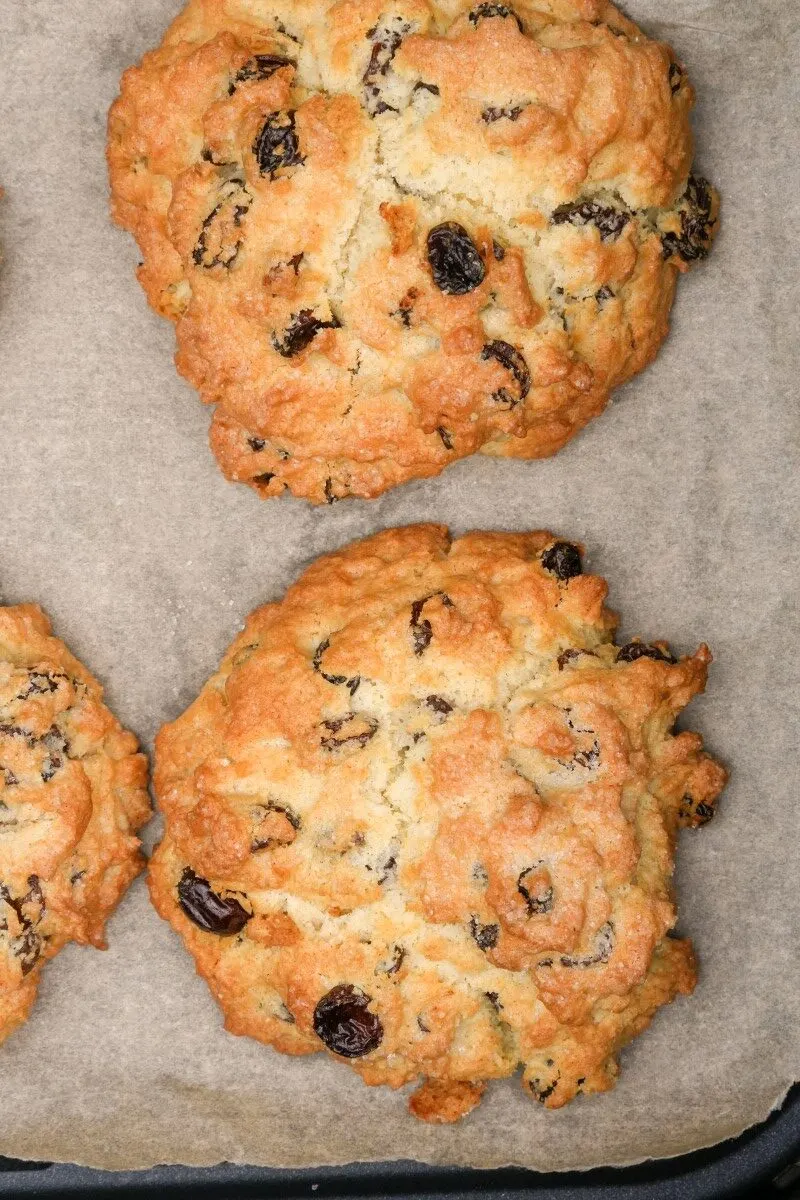 Step 8: Remove from the air fryer basket and leave to cool for a little while before serving.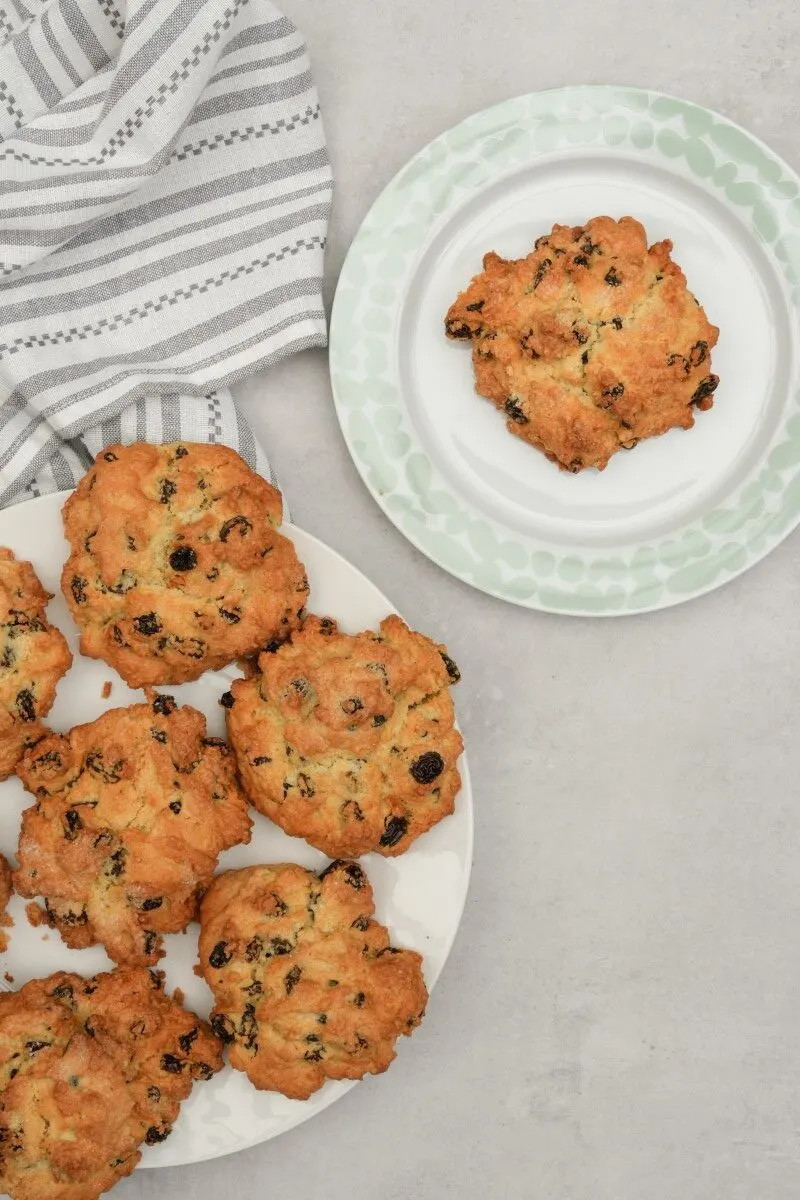 I hope you enjoy these air fryer rock cakes – let me know in the comments if you end up making them!
More Air Fryer Baking Recipes
Are you looking for more recipes you can bake in your air fryer? Check out some of these for inspiration;