Air Fryer Scones are a quick and easy recipe to make in an air fryer. It's the perfect way to enjoy a small batch of this British classic without turning the oven on.
Read on to learn step-by-step how to cook scones in an air fryer.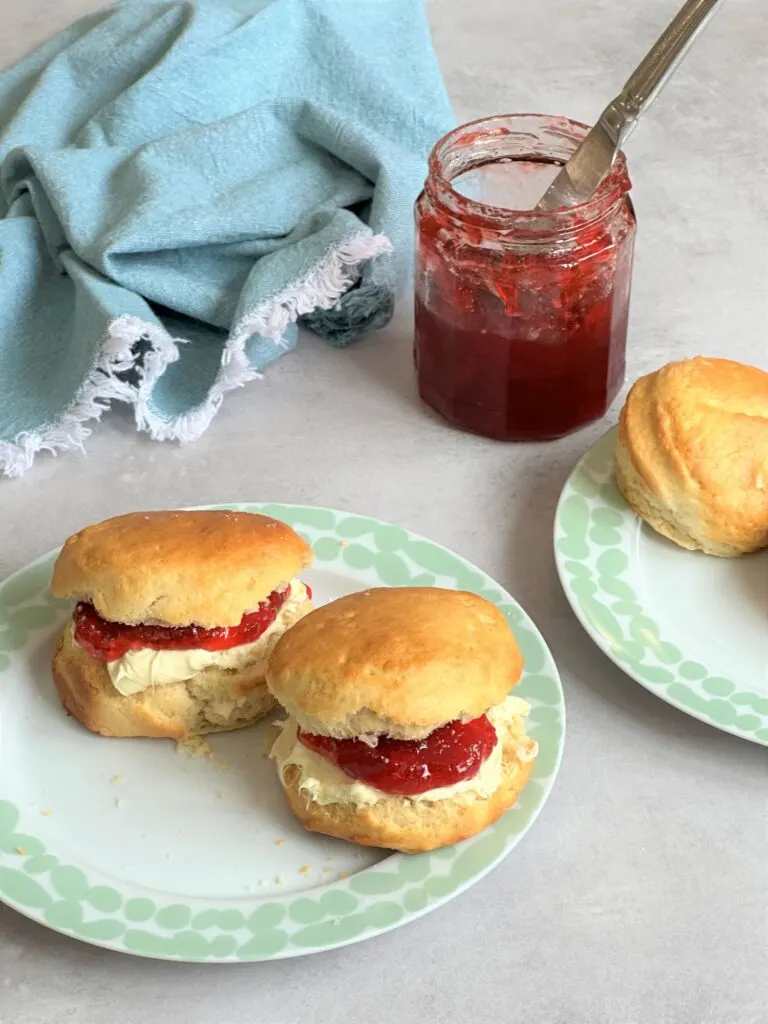 How To Make Air Fryer Scones
Scones only require simple baking staples: self-raising flour, caster sugar, baking powder, unsalted butter and milk.
What You Need:
225g self-raising flour
50g caster sugar
1 tsp baking powder
50g unsalted butter
120ml milk
Optionally, you can include currants or sultanas for a touch of fruity sweetness.
Making It:
I used the Cosori Dual Blaze air fryer to make these air fryer scones, but they can be made in any model of air fryer.
I have tested over ten different models of air fryers, and although they are similar, some cook quicker than others, so always keep an eye on your food the first time you try an air fryer recipe.
I USED THIS AIR FRYER:
We earn a commission if you click this link and make a purchase at no additional cost to you.
Step 1
In a large bowl, combine your flour, sugar, baking powder and a pinch of salt.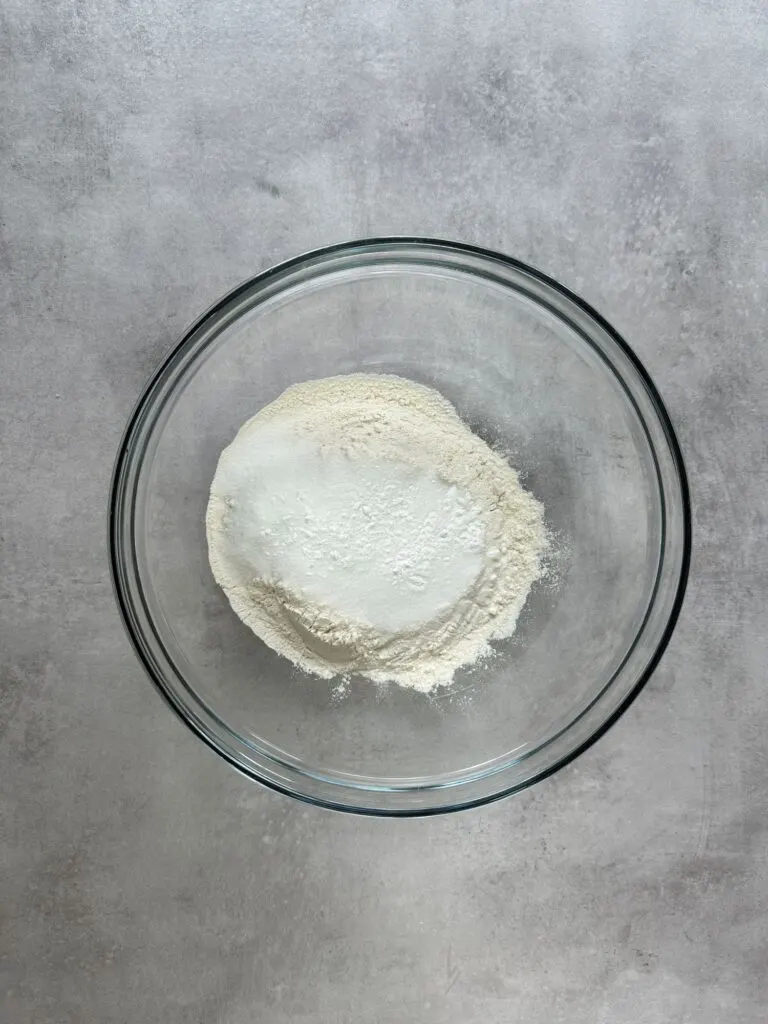 Add the cubed butter and rub it into the flour using your fingers until it resembles fine breadcrumbs.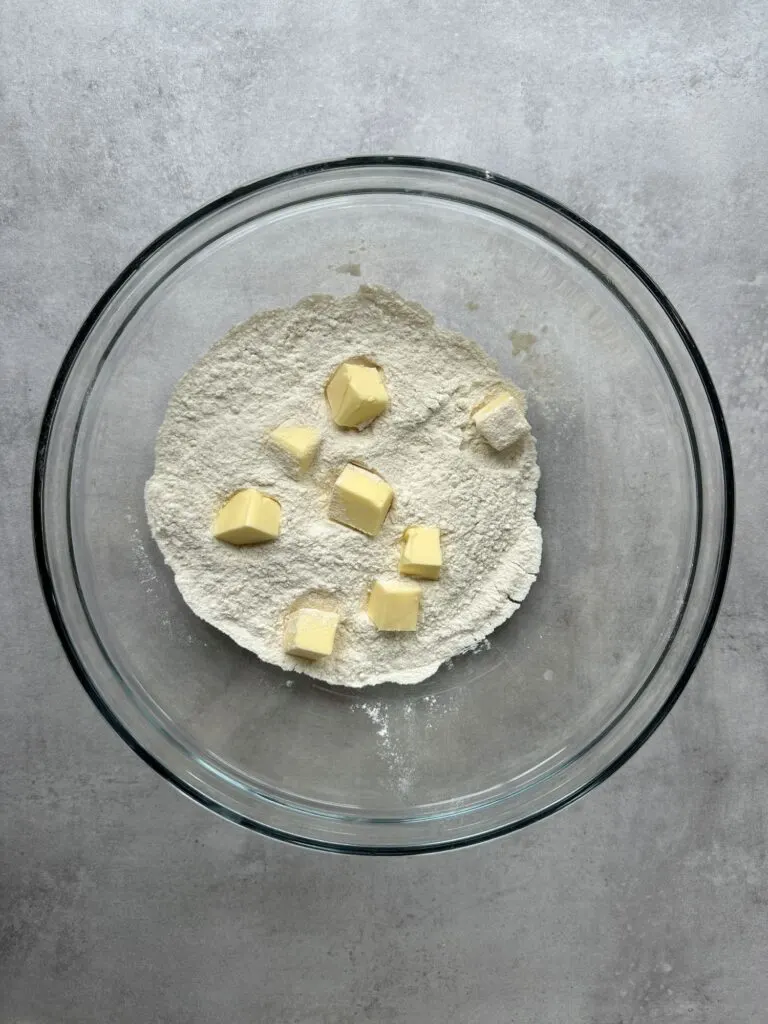 Tip: always ensure your butter is cold.
If you opt for currants or sultanas, now's the time to mix them in.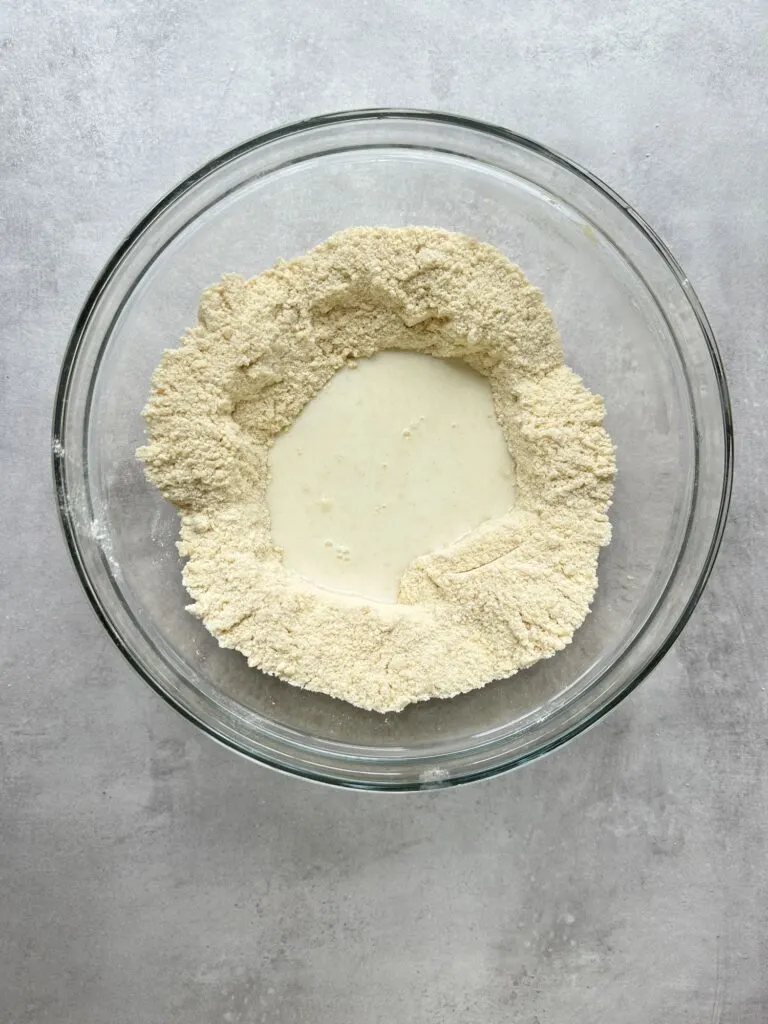 After that, make a well in your mixture, pour in the milk and start combining to form a dough. Remember, handle the dough lightly to keep the scones tender and soft.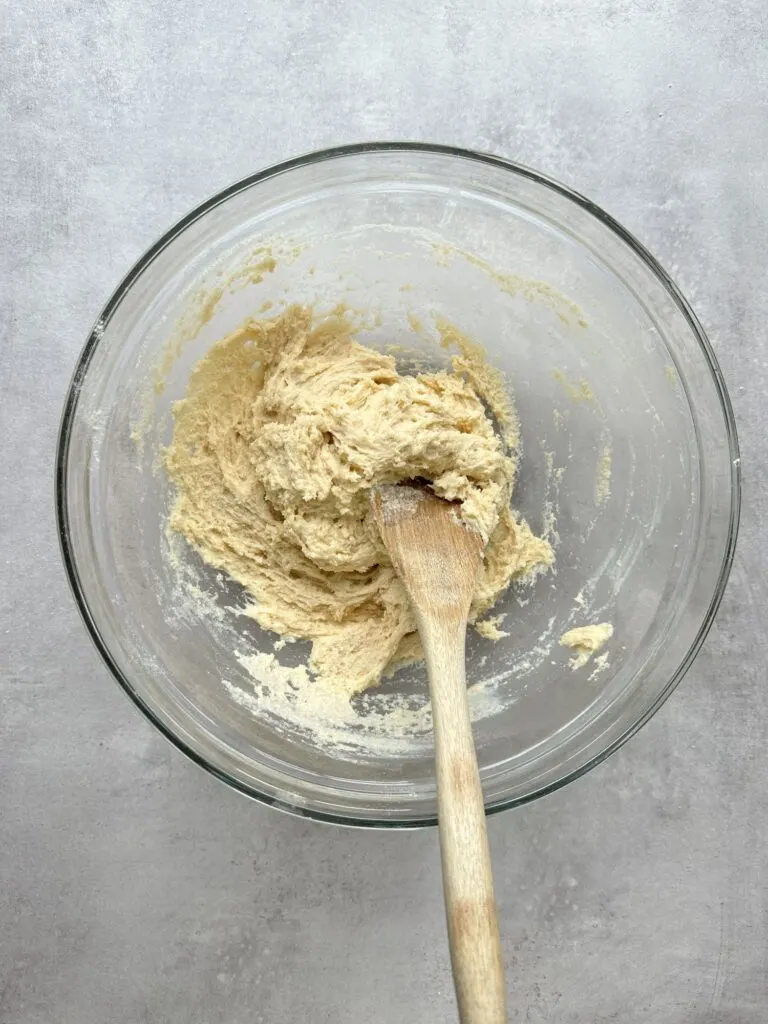 Turn out your dough onto a lightly floured surface.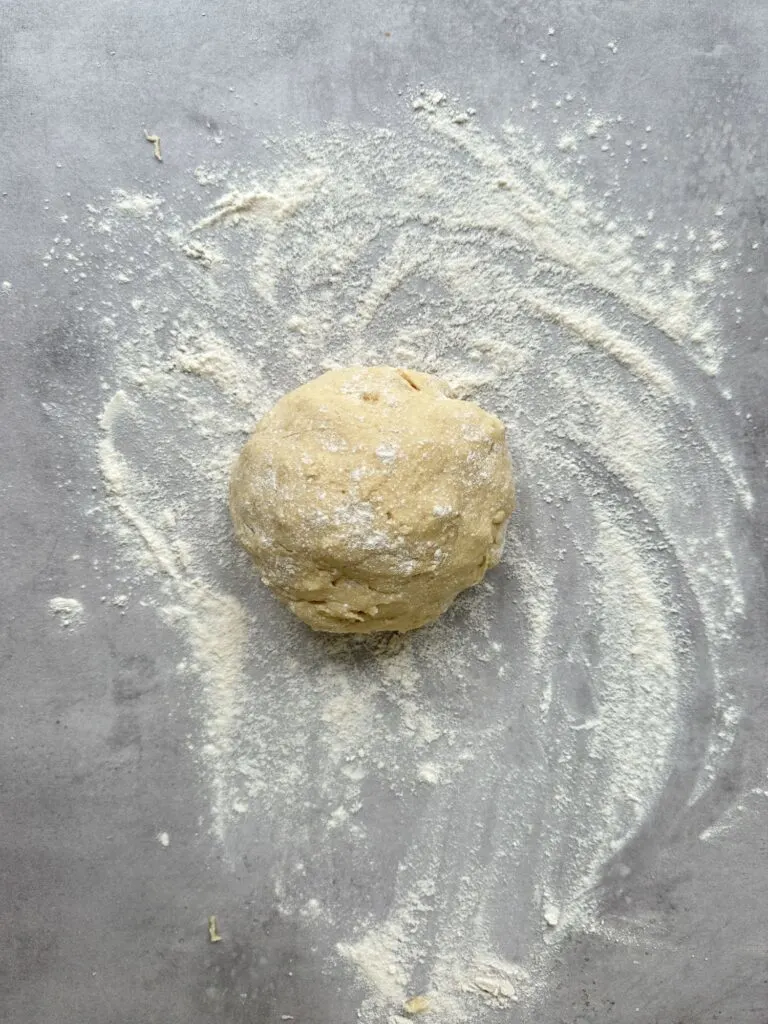 Roll it out to about 3 or 4 cm thick, and use a round cutter to cut out your scones.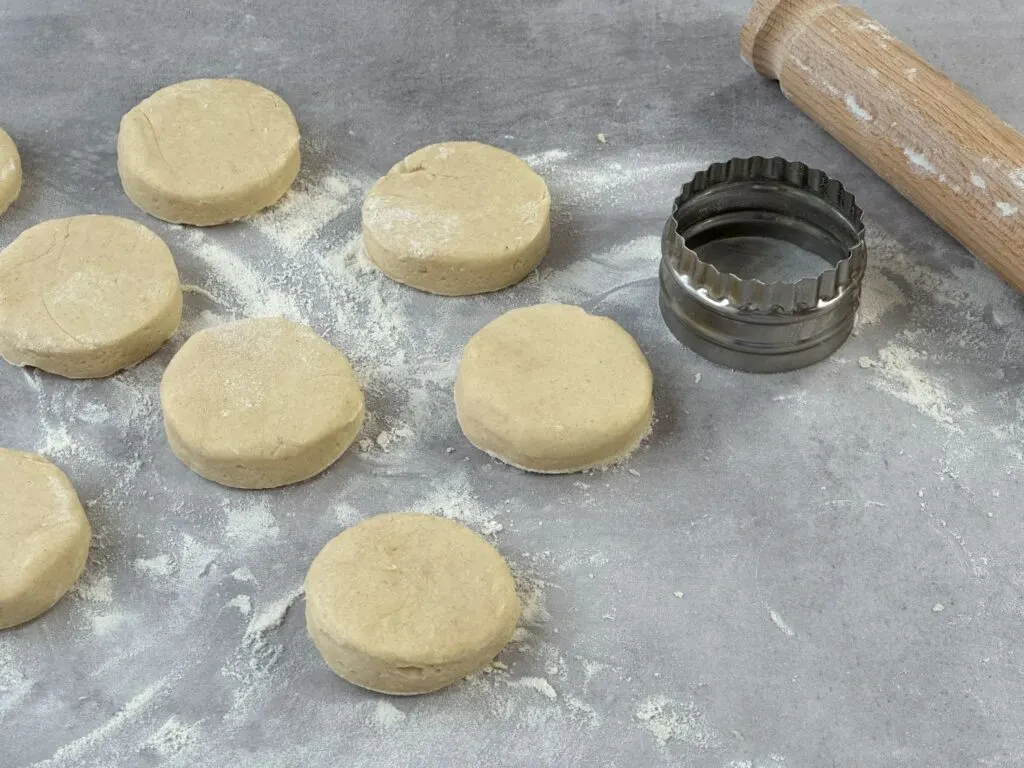 I managed to get 6 scones from this mixture.
Next, line the air fryer basket with some baking paper and add the scones, remembering to leave room for them to expand.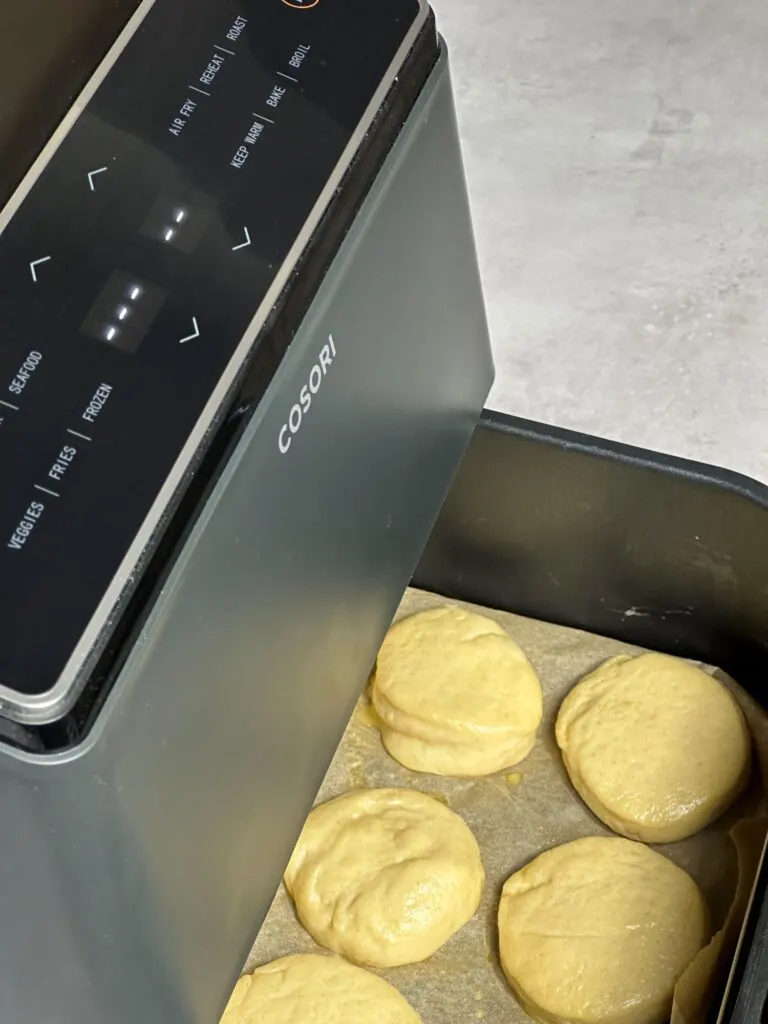 Brush them with a little milk for a beautiful, golden finish and let them bake for about 8 to 10 minutes at 180°C until golden brown and well-risen.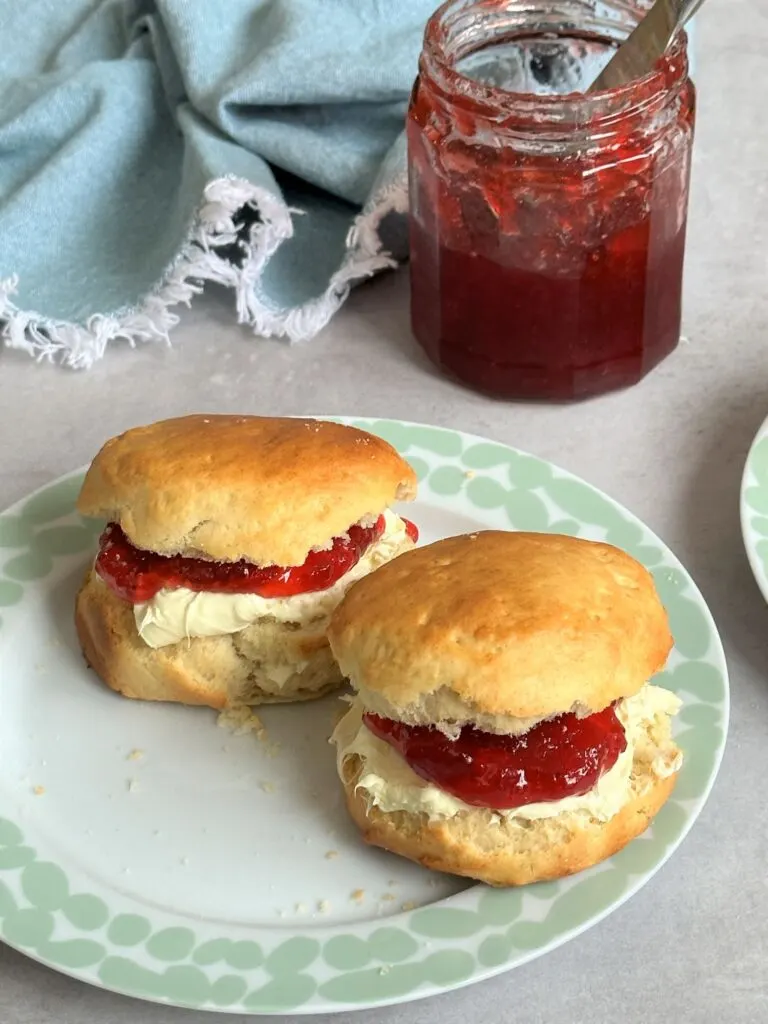 How to Serve Air Fryer Scones
Air fryer scones are perfect with clotted cream and strawberry jam for a classic cream tea. Alternatively, you can enjoy them with butter and a dollop of your favourite preserves for a simple yet satisfying treat.
Can I Use Dried Fruits In Air Fryer Scones?
For a twist, you can add currants, sultanas, raisins, dried cranberries, or chopped dried apricots.
Can I bake these in a conventional oven?
Yes, you can bake scones in an oven. Preheat your oven to 220°C (200°C for fan ovens), and bake for 10-12 minutes or until golden brown.
More Air Fryer Baking Recipes
Do you want to try some more baking recipes in your air fryer?
Try out some of these for inspiration, and let me know how you get on!
Enjoy making these tasty air fryer scones, and even more, enjoy the pleasure of biting into one!