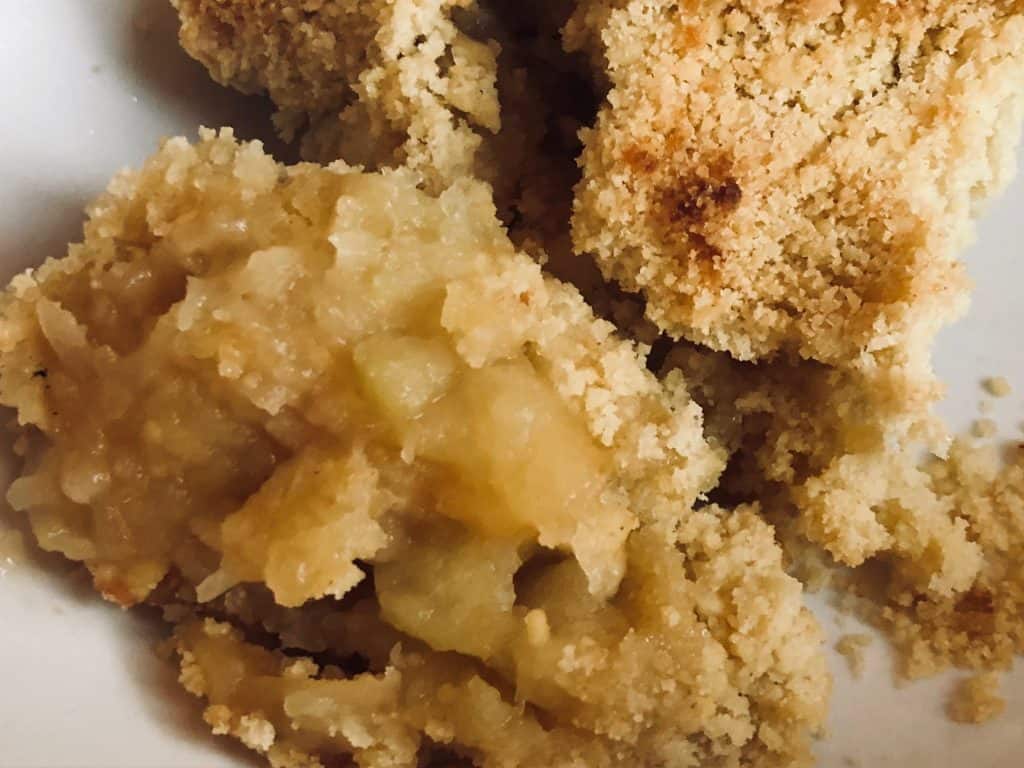 Apple Crumble is a staple British pudding, it's certainly a regular in our house! It's one of those recipes that really doesn't take long to prepare, and not really that long to bake, which is why I was so excited to try it out in the air fryer.
My favourite cooking apples to use are Bramley apples. This recipe took just 2 apples, peeled, cored and chopped up into small chunks. And the best thing? I didn't need to boil them first, making this an even quicker dessert to knock up.
Make sure the apple chunks are nice and small. Just place them in an air fryer suitable baking tin – this one fits perfectly in a Philips Air Fryer, but you can use any oven safe tin that fits in.
Mix the butter in with the flour, using you hands to combine them together until they resemble breadcrumbs.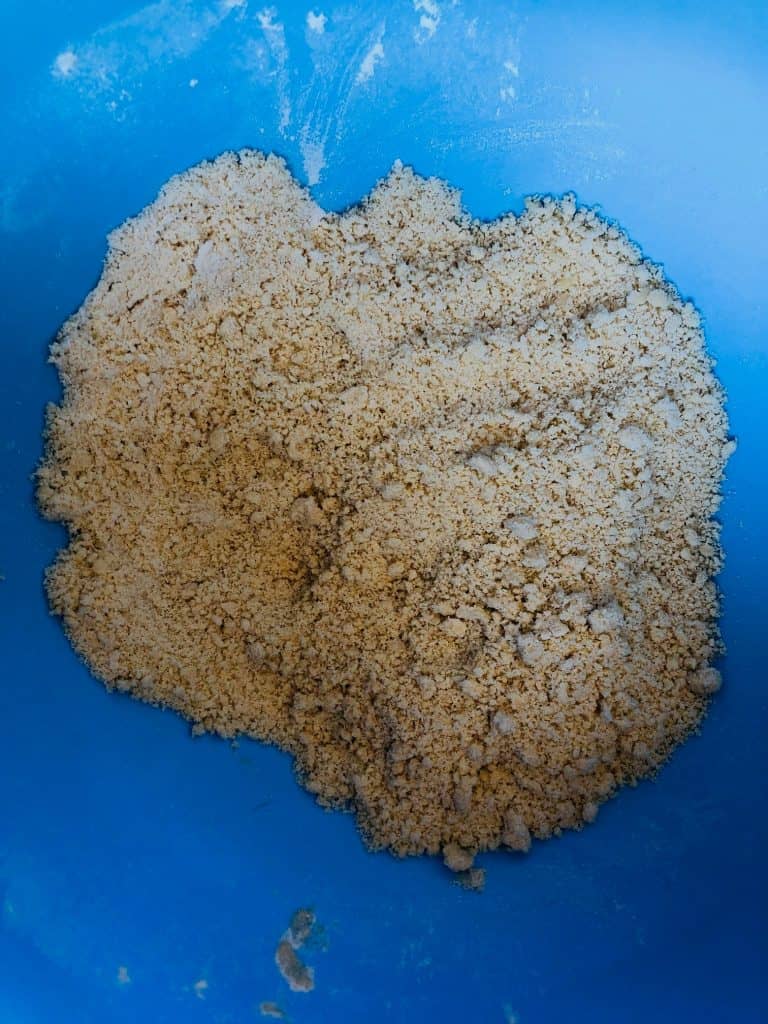 Simply add in the sugar, you can also add a little ground cinnamon too at this point if you like, and then you're all done. Add this mix on top of the chopped apples, and place the baking tin into the air fryer basket.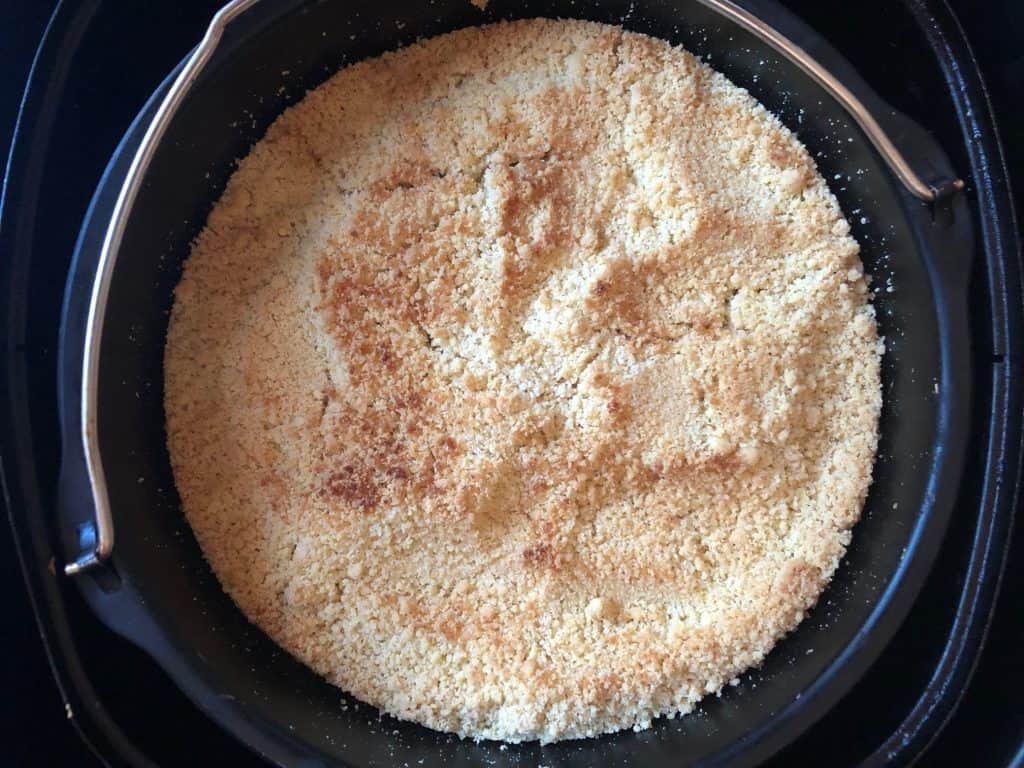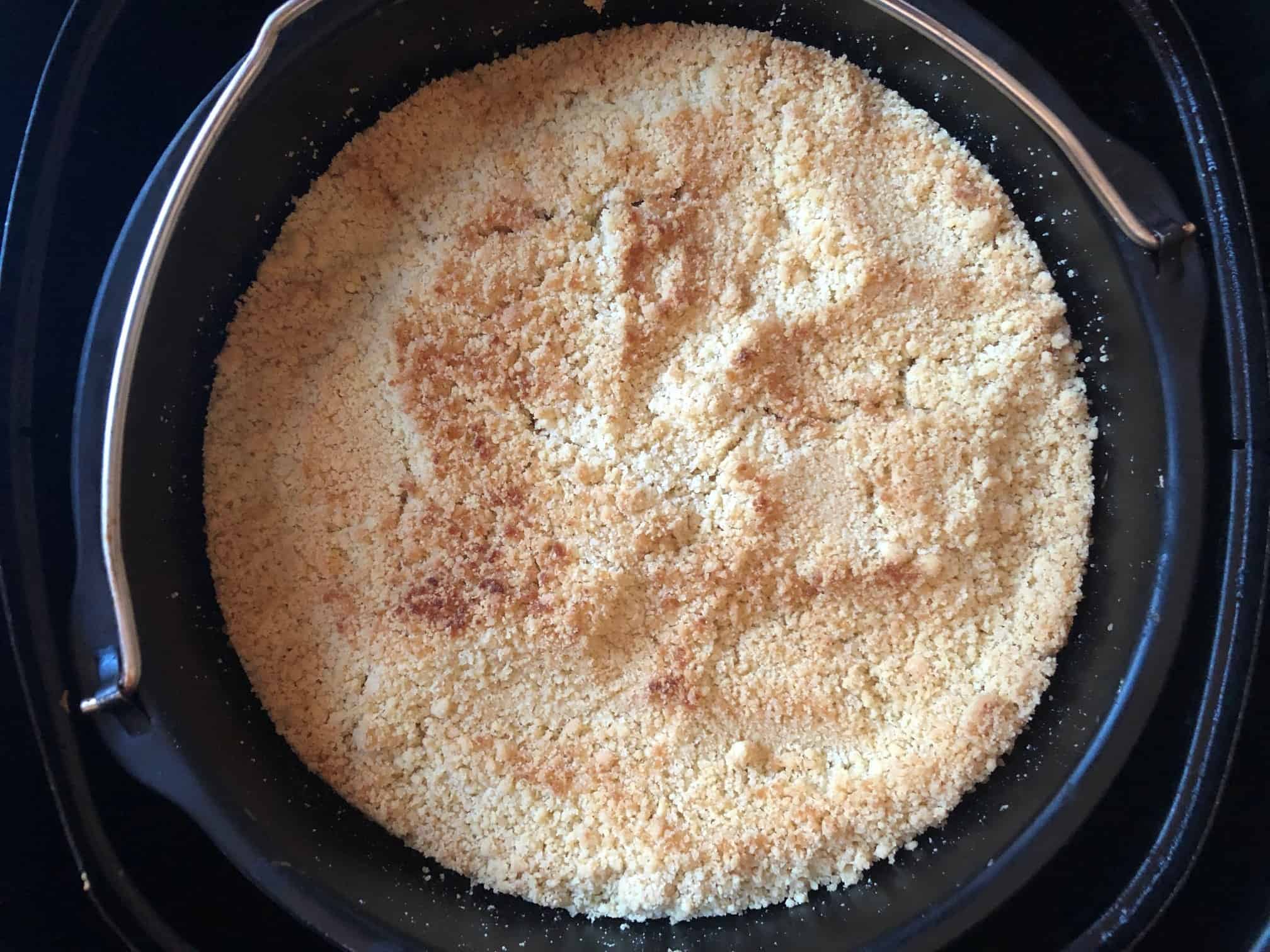 I cooked it at 180C/350F for 18 minutes. Keep checking on it around the 15 minute mark to make sure it isn't burning. When the crumble has turned golden, it should be finished.
Serve with some custard, or if like me you don't like custard (I know, I'm odd!) have it with some ice cream (yum!)
Did you like this recipe? Do you want some more? If so, please head over to my Air Fryer page on Facebook where I share some more recipes.
I'm currently working on my air fryer recipe book – do you want to grab it when it is available for free download? Sign up below and I'll let you know when it's ready! (I'll also send you some great air fryer recipes in the meantime!)
[su_box title="Air Fryer VIP Group" box_color="#abcceb" title_color="#000000″ radius="4″]
[/su_box]